Flavorful Vegan Stuffed Tomatoes 🍅
If you're up for a tasty and filling vegan dish that's bursting with flavor, I've got just what you need: Stuffed Vegan Baked Tomatoes. Now, before you start thinking this is some complicated chef stuff, let me assure you, it's as down-to-earth and yum as it gets.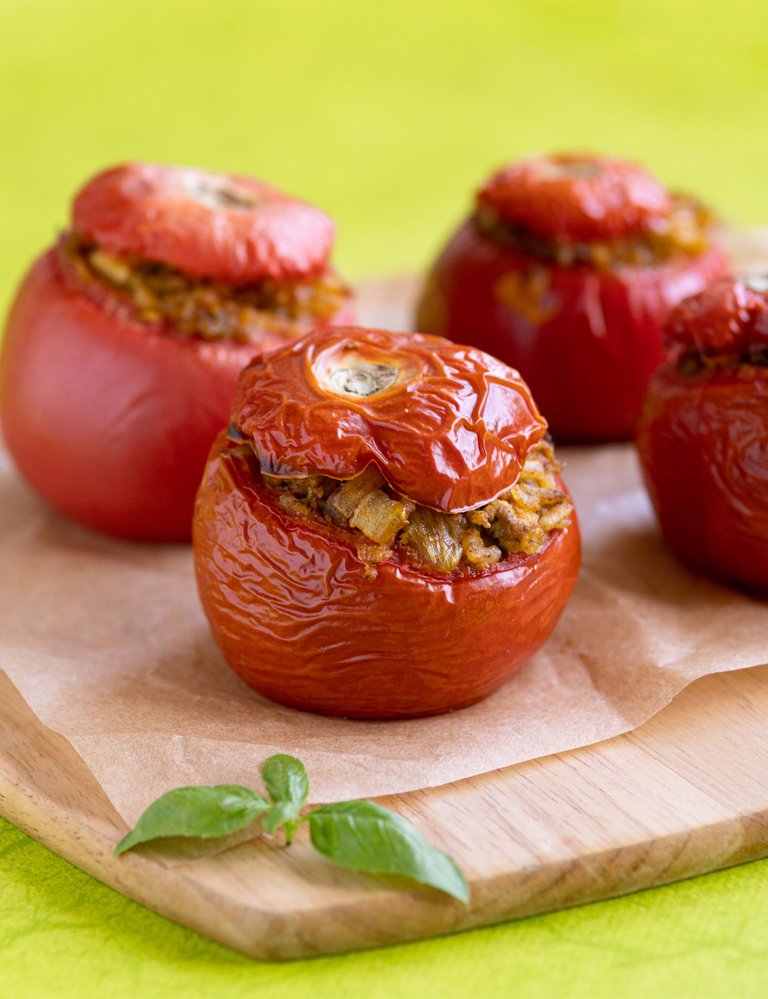 I have first tried this dish in Greece this spring and ever since, was planning to make my own version at home. And it turned out perfect!
Imagine juicy tomatoes, hollowed out and filled with a mix of awesome ingredients. It's a party of flavors and textures that's great for a chill weekday dinner or a laid-back hangout with friends!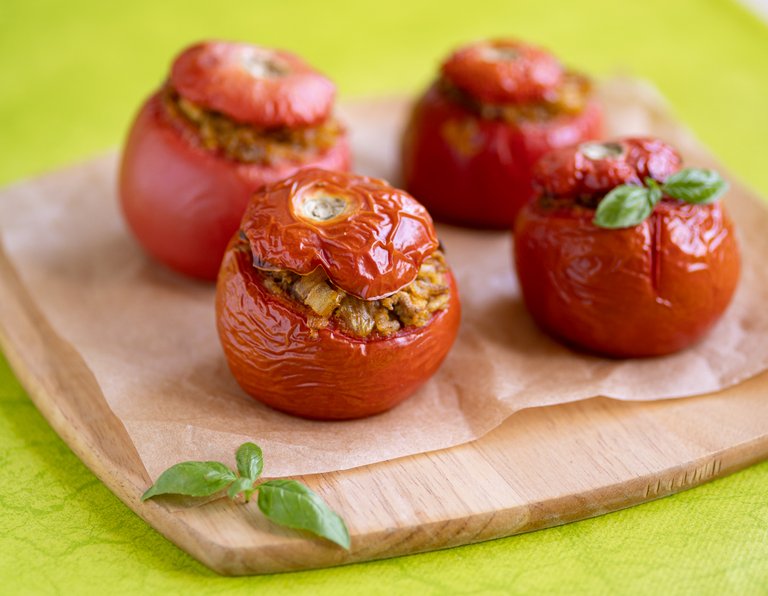 Are you vegan, trying to eat more plant-based, or just a food lover exploring? These stuffed tomatoes are a must-try. They're super versatile, easy to whip up, and the freshness is next level.
So, when's the right time to give these a go? Well, they're super when those summer tomatoes are at their peak, but honestly, they're a hit any time. The oven does its magic, making your kitchen smell amazing and turning even a cold winter night into a cozy scene.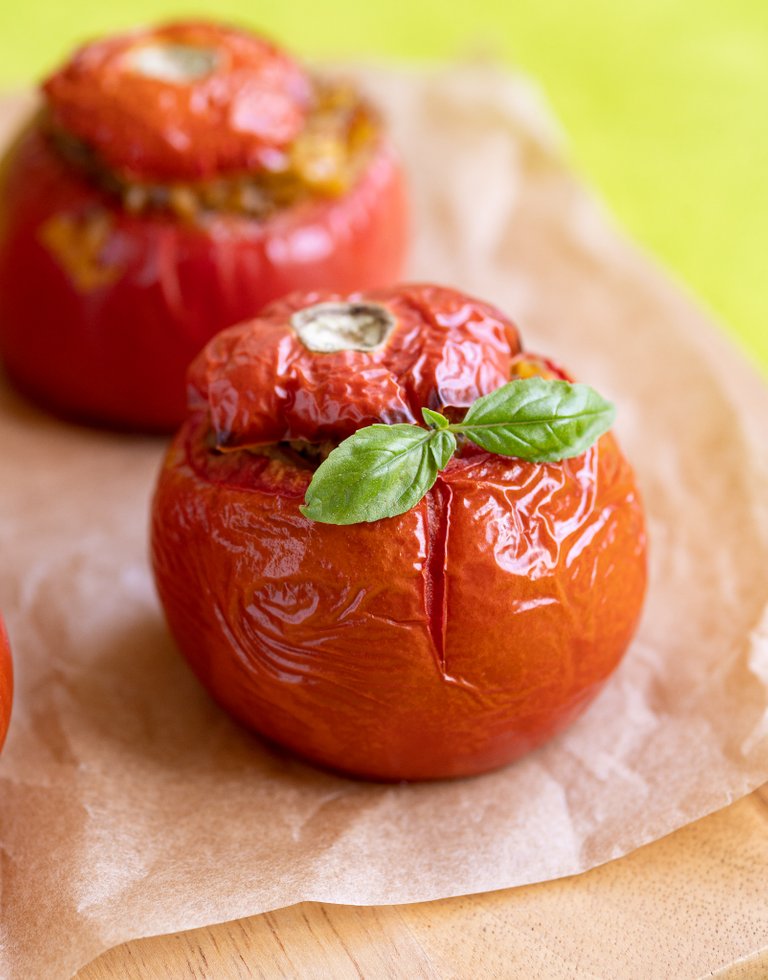 As someone who tries out all kinds of recipes, I was pleasantly surprised by how much I enjoyed making and munching on these stuffed vegan baked tomatoes. They've got a steady spot on my dinner table, and I'm betting they could be a hit on yours too. Feel free to play around with fillings – this recipe is all about making it your own.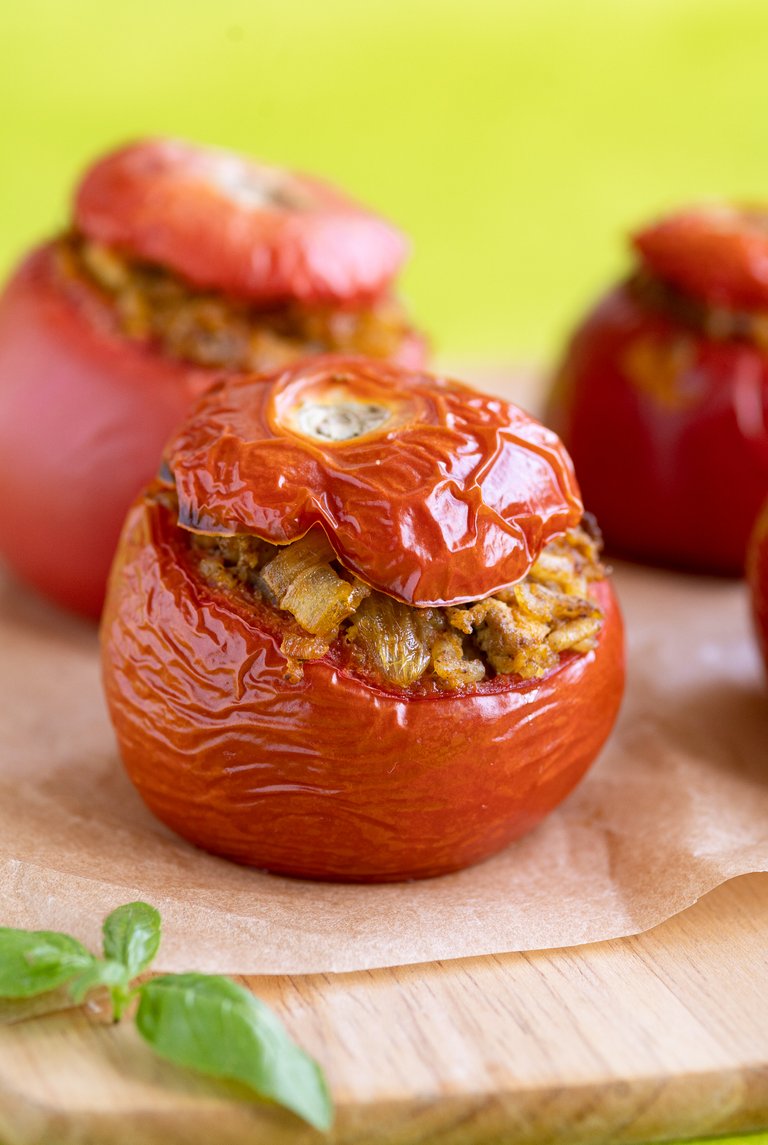 In a world of food possibilities, trying out something like this is like a mini food adventure – it's good for the planet, great for your taste buds, and satisfies that curious eater in you.
You will need:
● 4 large/medium tomatoes
● 1 small onion
● About 60 g. tofu (I buy the "marinated" type but plain is fine)
● 150 g. cooked white rice
● 1 tbsp olive oil
● 0,5 tsp curry powder
● 0,5 tsp chicken spices (other spices or salt will do as well)
● 0,5 tsp ground cloves
● 0,5 tablespoon nutritional yeast
● Pinch of pepper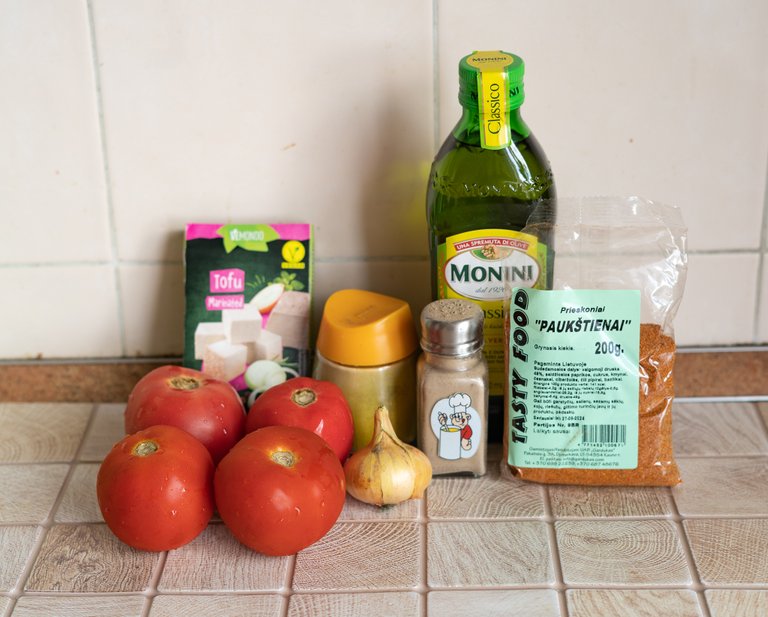 Preparation
Cut off the top of the tomatoes (just enough to cut out the insides).

Remove the seeds and pulp from the inside with a knife and a spoon or other tool, so that the tomatoes are hollow.

The pulp (the solid part of the tomato) can be chopped up and put together in the filling, but the seeds have to be removed completely - they can be used for soup or other purposes.

Peel and chop the onion.

Heat a frying pan with a tablespoon of oil, add the chopped onion and cook until onion becomes transparent.

Add the tomato pulp, tofu crumbled by hand, rice, all spices.

Stir well and fry for 3-5 minutes.

Add the rice mixture to the very top of each tomato.

Cover each tomato with the cut-off tomato top.

Place tomatoes on a baking tin with baking paper and bake in the oven at 190°C for about 35 minutes.

You can eat the tomatoes alone or add other sides such as fries, more rice or other!

Enjoy!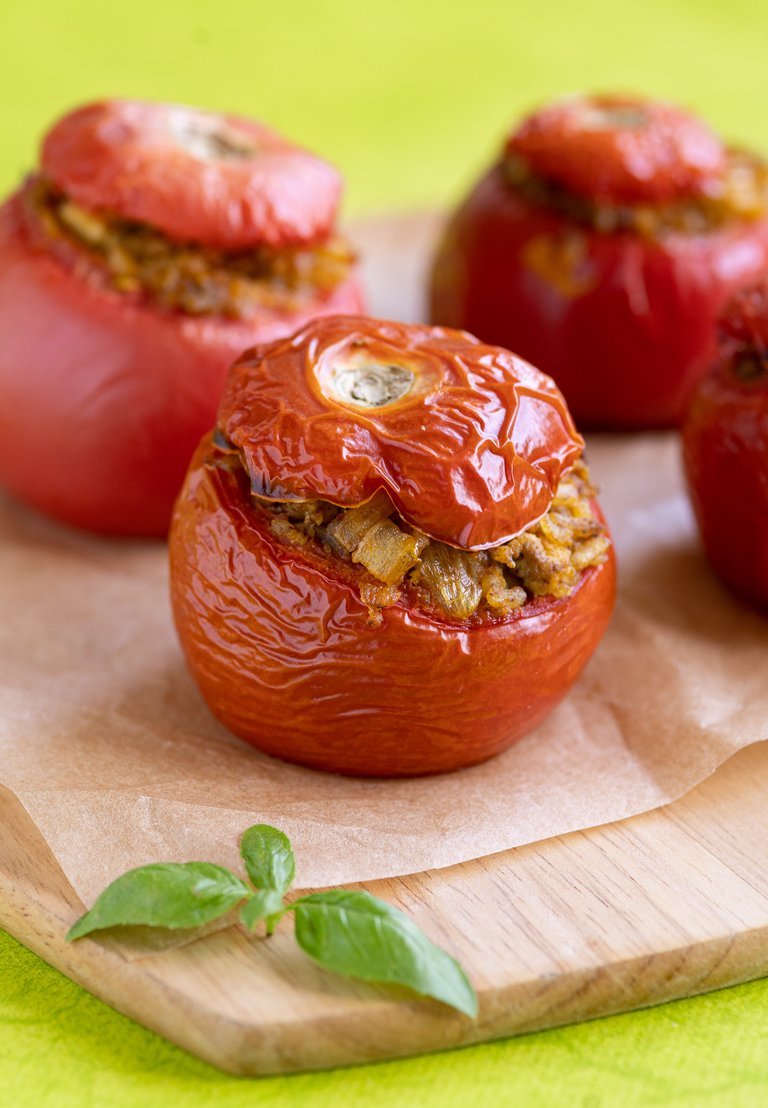 ---
---