Homemade Menus By My Kitchen (Not From A Cafe)
There's always something new to explore, and it starts in the kitchen!
Welcome to my recipe, which presents menus that you may see for the first time. Yeeep, be careful, actually I'm tricking your eyes.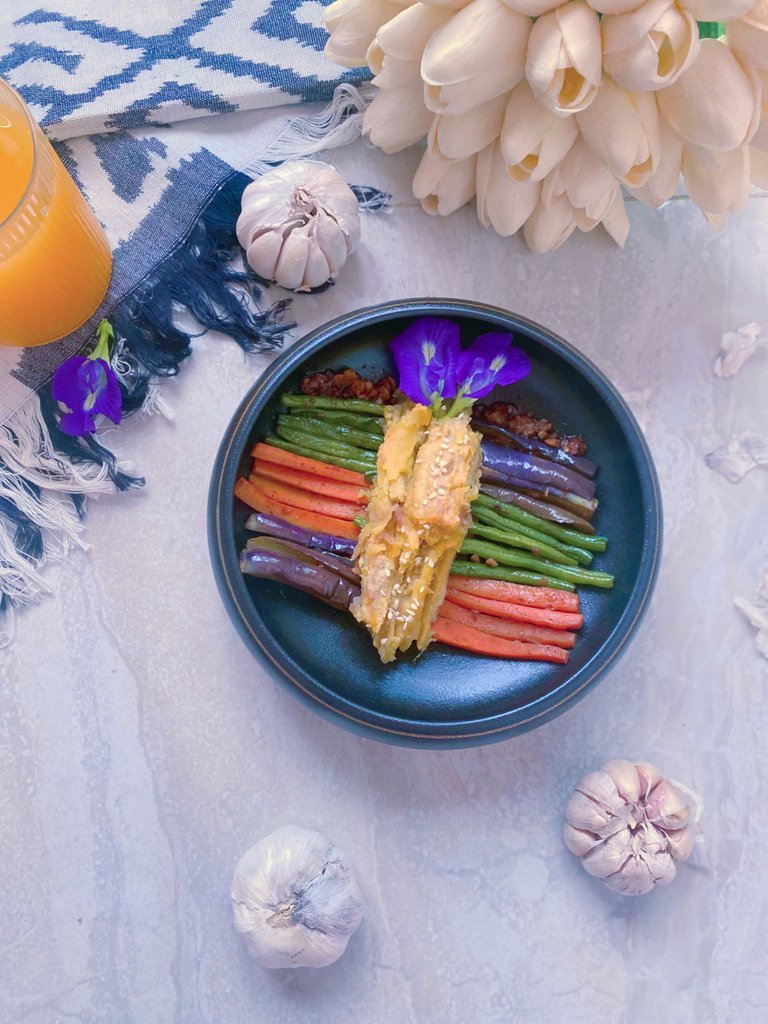 Actually, I only use my general food ingredients which I usually serve for my family (especially my husband) as a daily menu. But, I changed the layout of the various ingredients on the serving plate. That's why, the food I serve looks weird. (My friends who saw the pictures of the food from WhatsApp said they had absolutely no idea what I was serving. Looks weird).
Well, I can't stop my mind from continuing to create forms of serving food on a plate. So, food plating is my way to make peace with my thoughts that just keep working!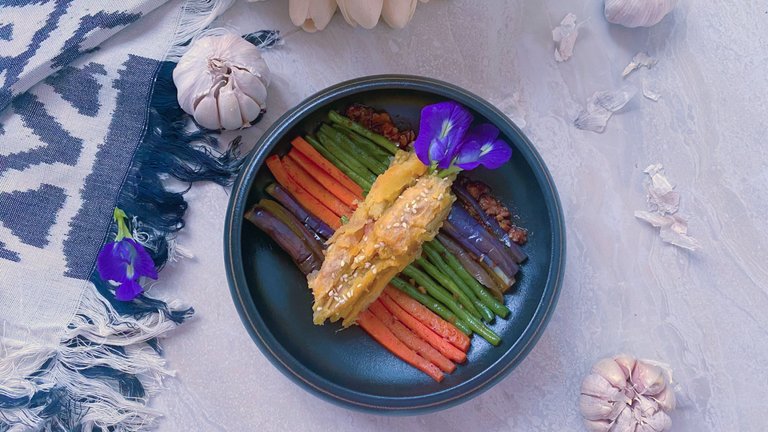 ---
---
---
This time I made something that might at first glance look like the menus served at the cafe. Photographed in the corner of the cafe. In fact, I do all of that in my own house. More precisely Home Cafe.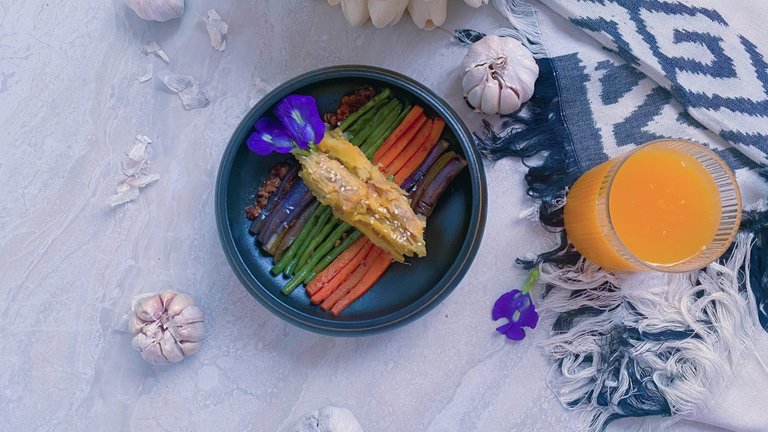 I made Garlic Butter Mixed Vegetables With Air-Fryer Sweet Potatoes with Sugar Free Orange Juice. It was a really fun process. And, I hope you guys like this. Stay tuned!
---
---
---
The Ingredients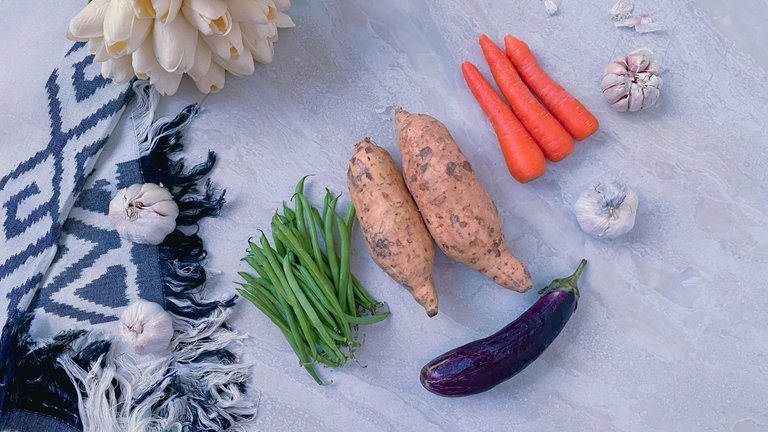 2 potatoes (for 2 servings)
one handful of green beans
3 small carrots
1 eggplant
enough olive oil to grease the sweet potatoes
---
Seasons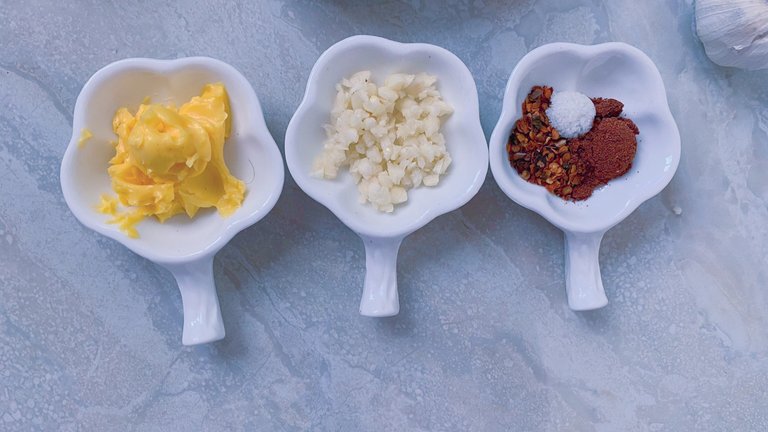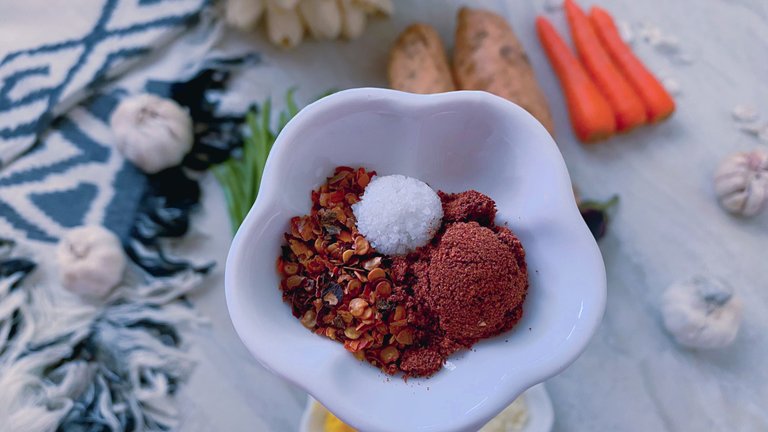 3 teaspoons of vegan butter / margarine
3 cloves of garlic, chopped
1 teaspoon chili flakes (optional)
1 teaspoon of chili powder
1/2 teaspoon salt
---
---
---
Cooking Instructions
Prepare Sweet Potatoes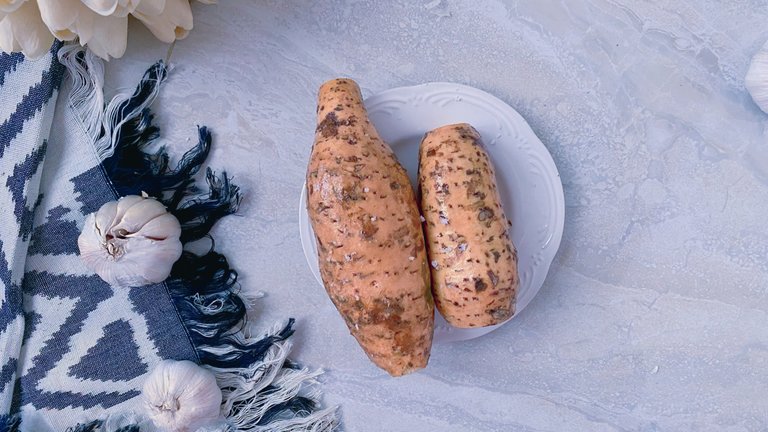 Clean sweet potatoes. Then, dry them. Then, prick them with a fork.
After the sweet potatoes are skewered with a fork, brush them with olive oil, as well as a pinch of salt. Olive oil and salt will enhance the sweet and savory taste of the sweet potatoes.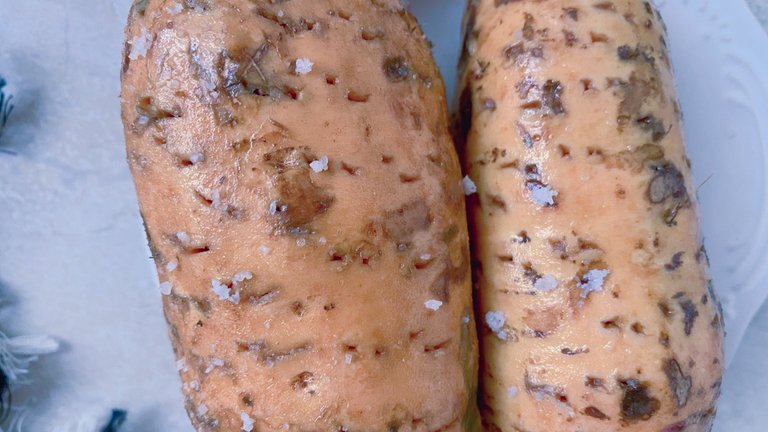 Then, bake sweet potatoes. I use an air fryer. With a time of 26 minutes per side.
---
---
---
Prepare Eggplant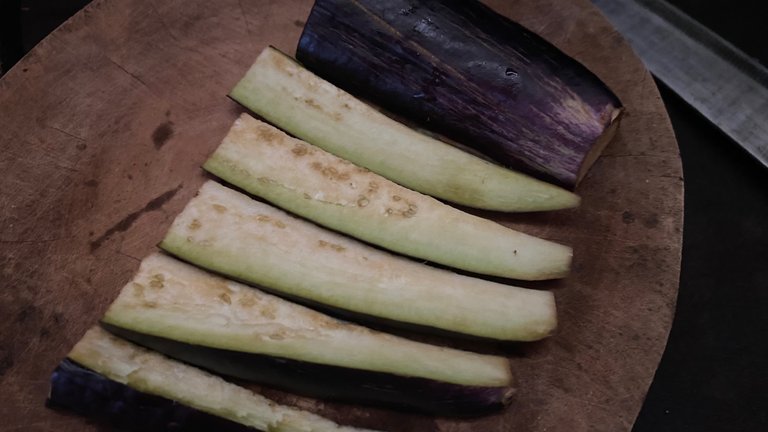 Cut the eggplant like thin slices. But every slice must include their purple skin. This is important, because we need a purple eggplant skin color to create beauty on the serving plate later.
Initially, I cut an eggplant in half. Then from the two parts I cut again into two parts which I then sliced thinly.
---
Soak Eggplant In Salt Water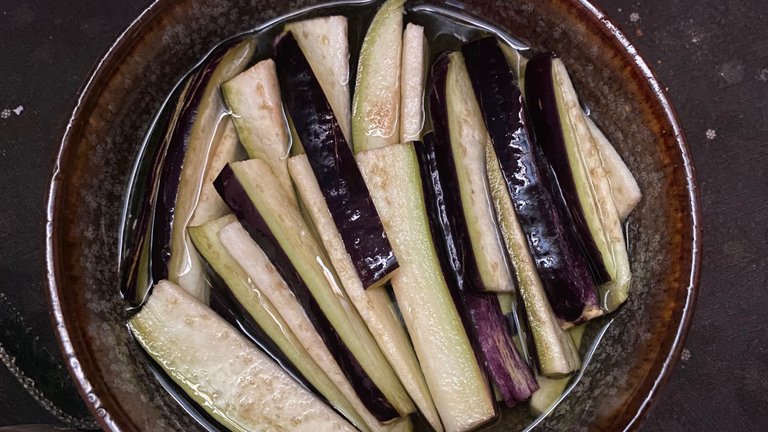 Soaking the eggplant in salt water will help remove the sap from the eggplant, also avoiding the bitter taste of the eggplant. Soak the eggplant for about 10-15 minutes.
---
---
Prepare Carrots and Green Beans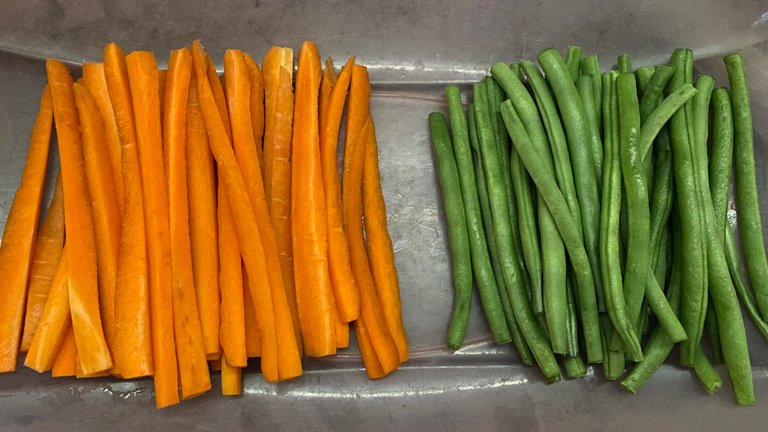 Cut the carrots lengthwise. Also, with green beans. Cut them lengthwise so they are about the same shape.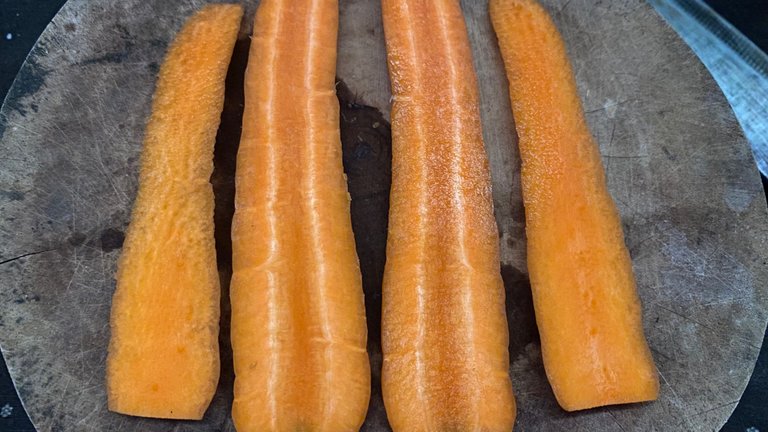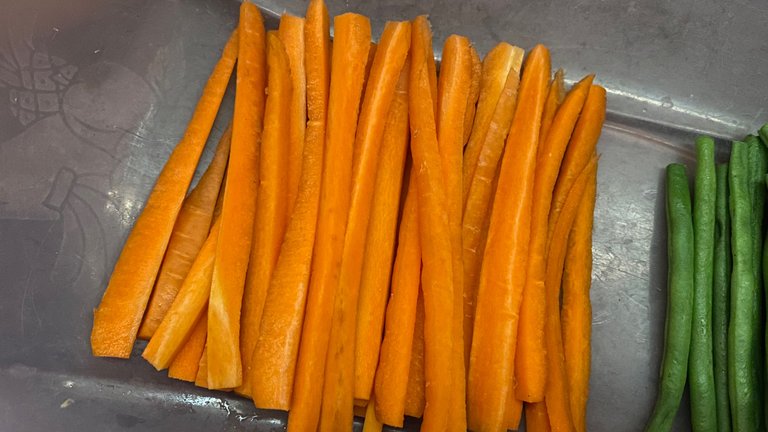 Honestly, the job of chopping these vegetables is quite time-consuming. But I'm happy to do this. Like I'm getting friends to spend free time 😂
---
Stir-fry Seasoning Ingredients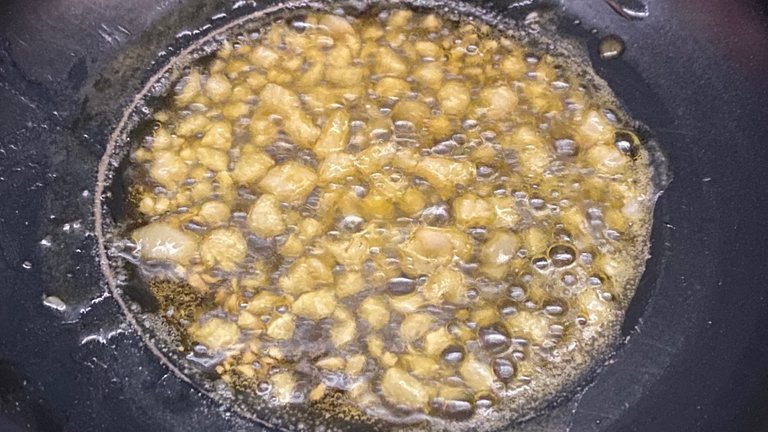 Melt margarine. Then, stir-fry chopped garlic until it creates a fragrant aroma.
---
Add Veggies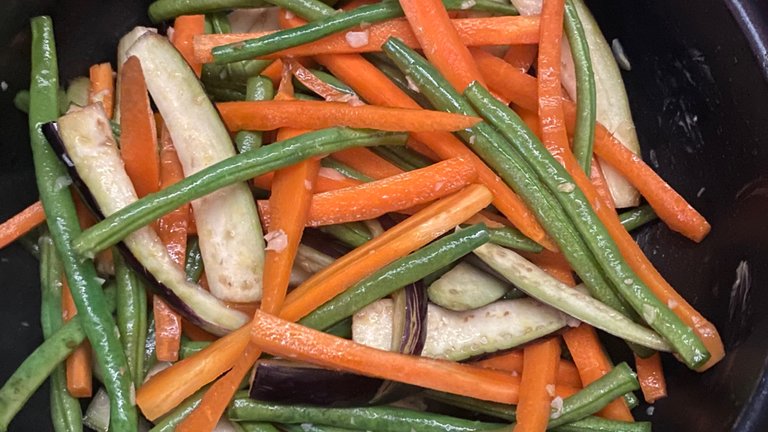 Add veggies and keep stirring for a while. Then, add chili powder, chili flakes, and salt.
Cook them for about 7-10 minutes depending on your individual taste for the texture of the vegetables. I only used 7 minutes.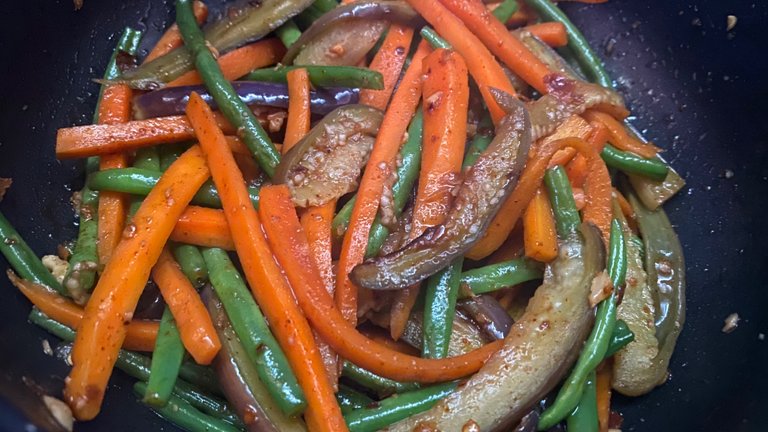 ---
---
---
Making Orange Juices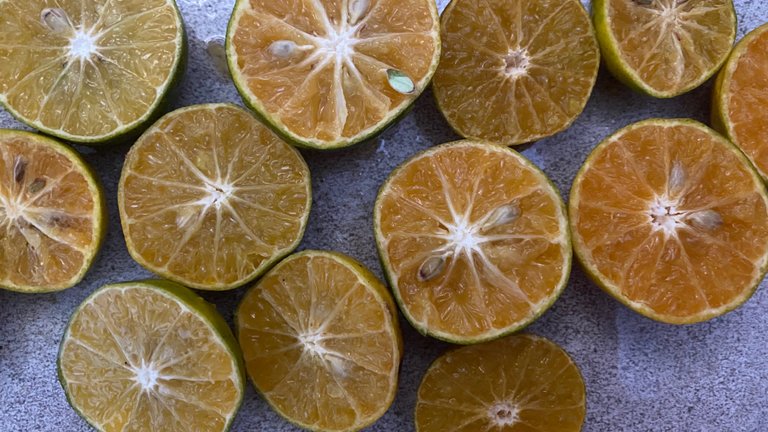 I still have a supply of oranges from my husband's uncle's garden. So, I decided to make a glass of refreshing orange juice without sugar. Only pure from the juice of these oranges.
The oranges had turned yellow by themselves after I kept them at home. When I harvested a few days ago, they were still green. That's good. They will be even cuter when they change color!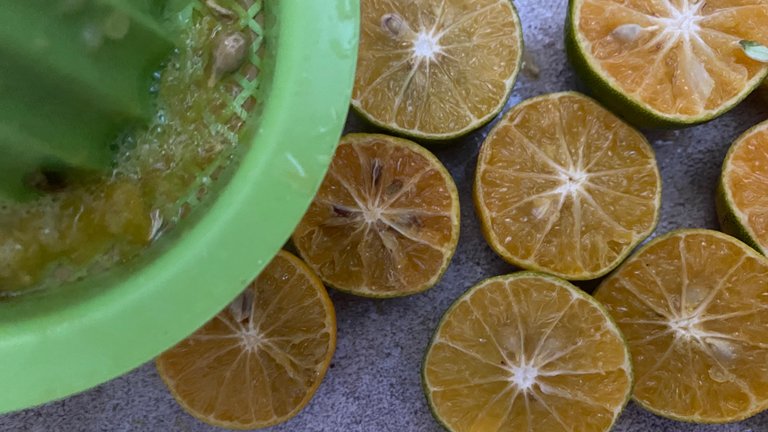 I cut each orange in half. Then, I use a manual juicer to extract the orange juice. Oh, that looks really refreshing!
---
---
---
Serving Ways
This is the fun part. Of course! Patiently, I arrange, arrange the vegetables one by one on the serving plate.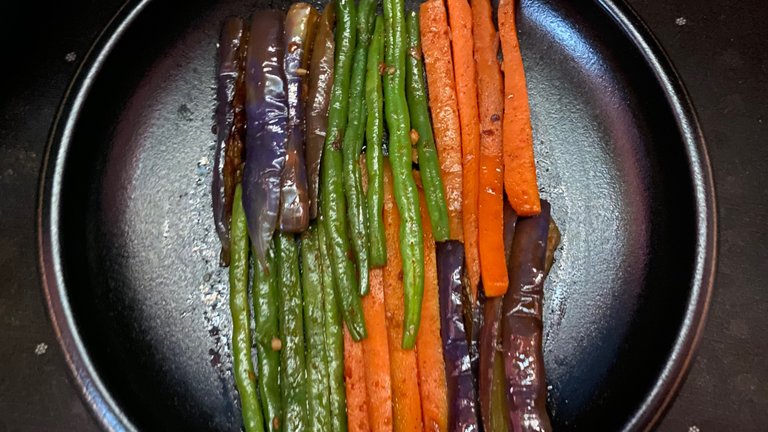 After the stir-fried veggies were neatly arranged on a serving plate, then I took out the inside of the baked sweet potatoes with a fork.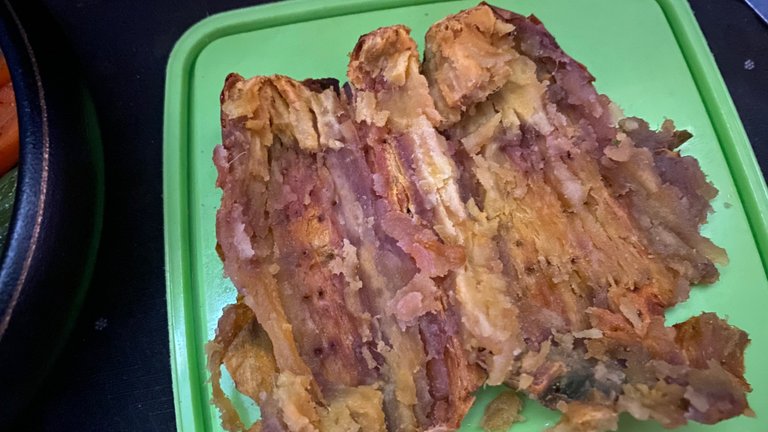 I'm tempted to eat a little meat baked sweet potato. Oooh, it's so soft and tastes perfect with the combination of sweet and savory!
Baked sweet potatoes I put in the middle of the plate. This is to cover the parts of the vegetables that have an uneven arrangement. Turns out, it was a great choice. Looks beautiful, right?
---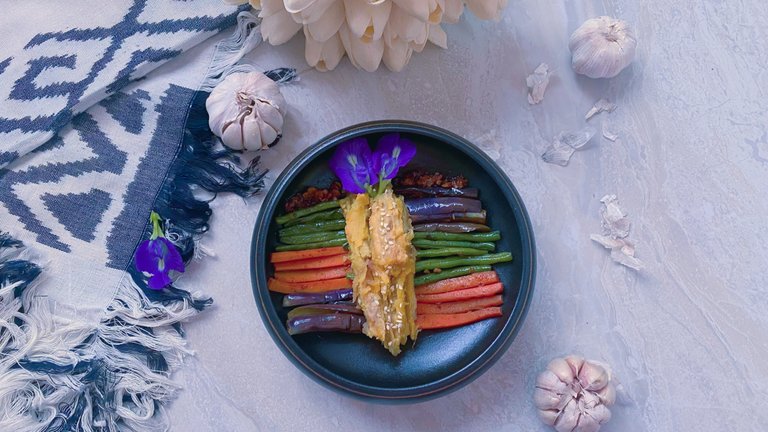 Final touch, I sprinkled some sesame seeds on top of the baked sweet potatoes. Also, I added edible blue pea flowers.
---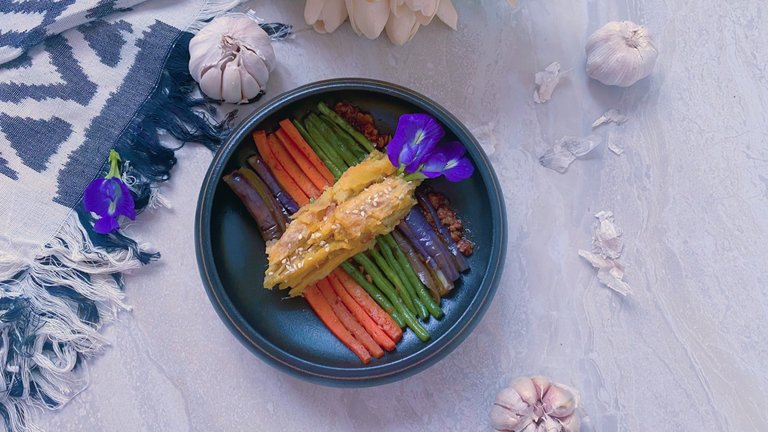 The result, even beyond my expectations. I really love that! Seems to have the right composition. What do you think?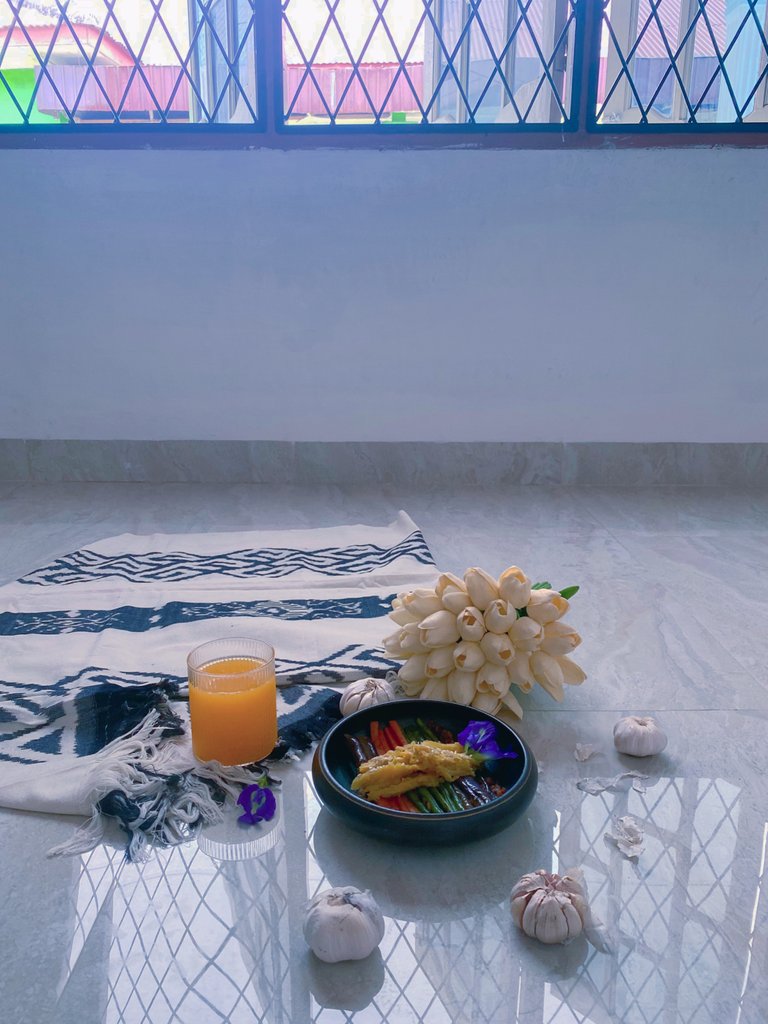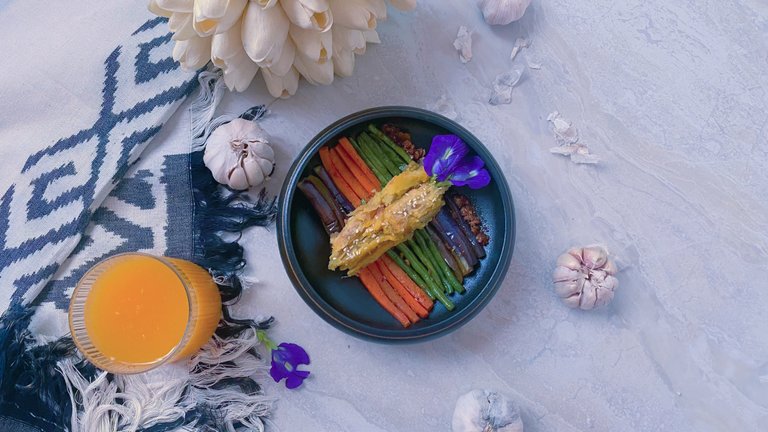 From the corner of my living room, I photographed the menus. Then, enjoy it with my husband. I just love baked sweet potatoes taste. ❤️ See you Food Lovers!
---
---
---
Thank you for reading my blog and reblog if you want my blog this time worthy of reading by others.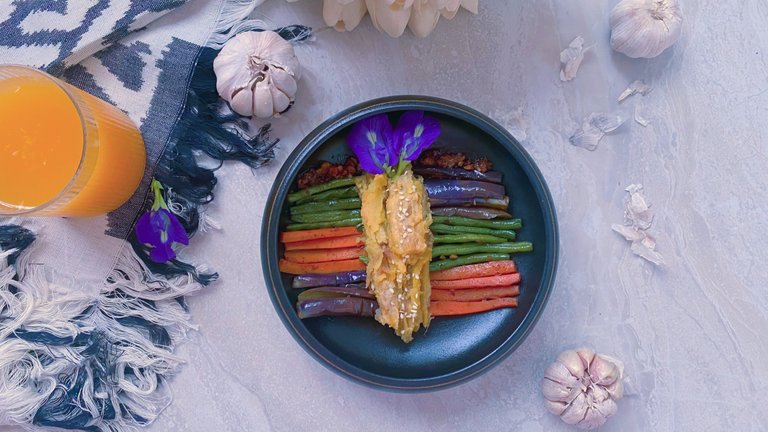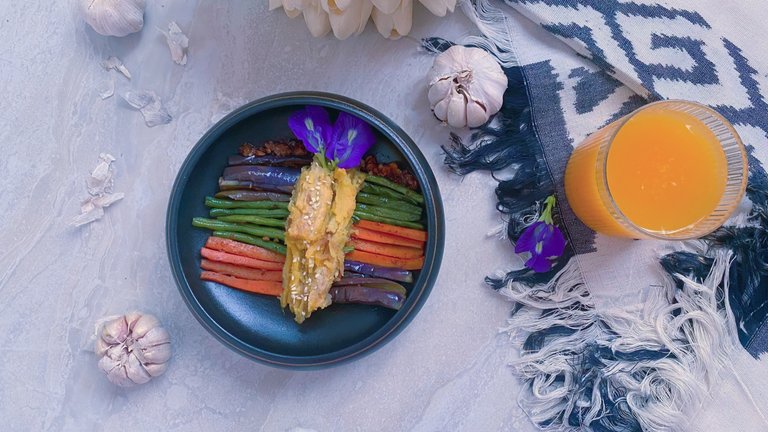 ---
---
---
Best Regards,
Anggrek Lestari
---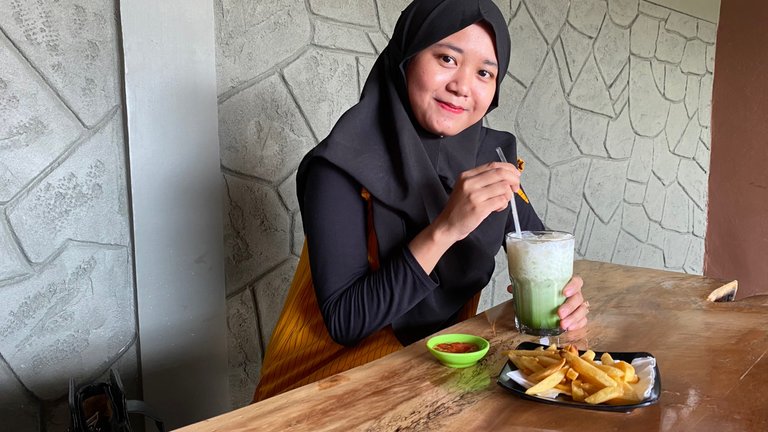 Who is Anggrek Lestari?
Anggrek Lestari is an Indonesian fiction writer who has published two major books. Now She is a full-time content creator. She has a goal to share life, poem, and food content that makes others happy and can get inspiration.
---
Contact Person: [email protected]
Discord: anggreklestari#3009
---
---
---