Coconut Mushroom Soup For A Rainy Day
A bowl of warm soup. Creamy, also filling. It feels very comfortable like the day is yours, on your side full of blessings.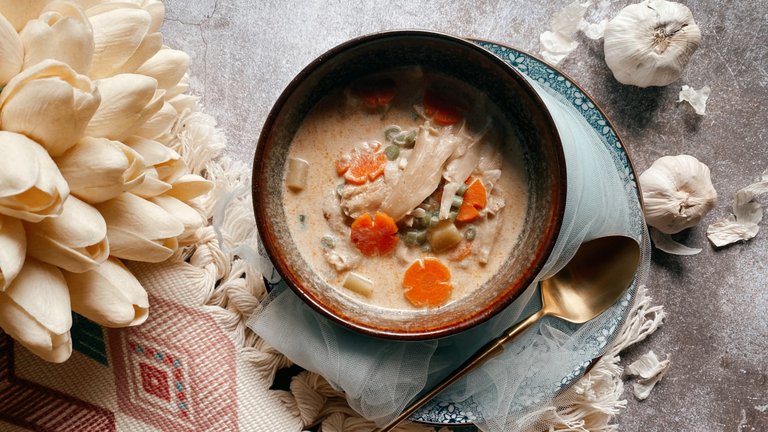 Rain never chooses the time when it will fall. We can't guess. As if it was a surprise from the sky. Also, come with cold, laziness, and other anxious thoughts.
When I'm not working, I'll pull up the covers and let my body feel at peace. Together with the distinctive aroma of sheets and pillowcases that store 'about us'.
The rain had come early in the morning. Slow, not too fast, but long stop. It makes me want to cook something warm in the kitchen.
I remember the contents of my fridge again. Hmmmm, okay. I have a supply of mushrooms, as well as some of my favorite vegetables. I also still have a supply of coconut milk. For filling, I also have potatoes. So, that would be perfect! I'm going to make Coconut Mushrooms Soup. Whoa, I'm so excited!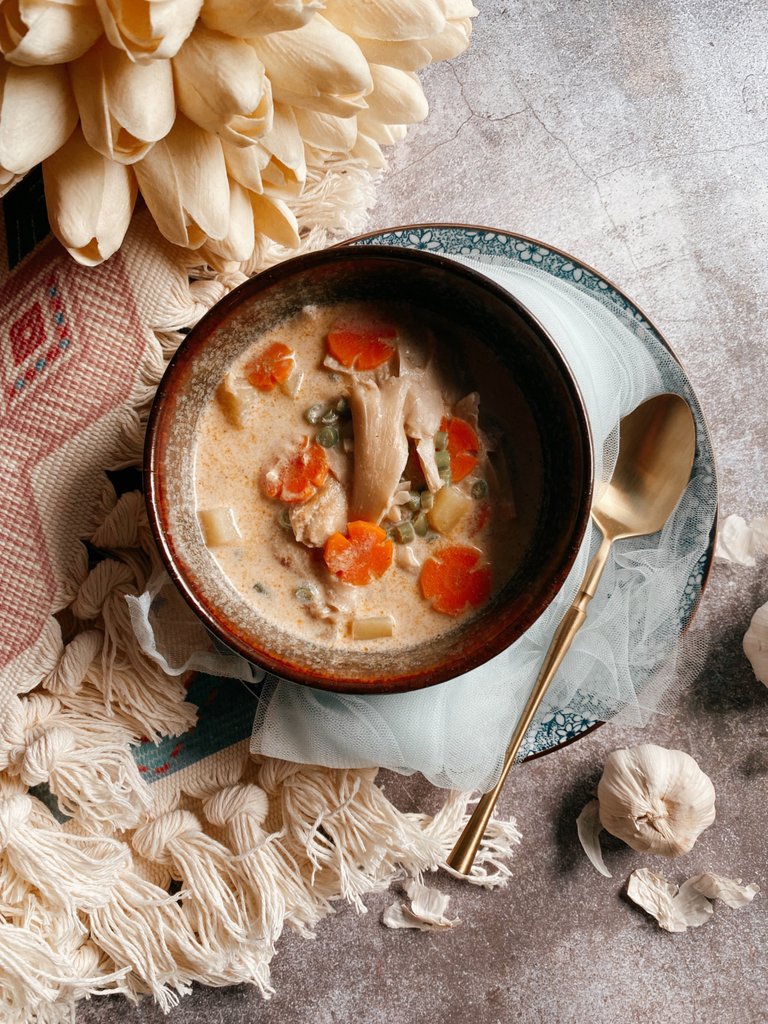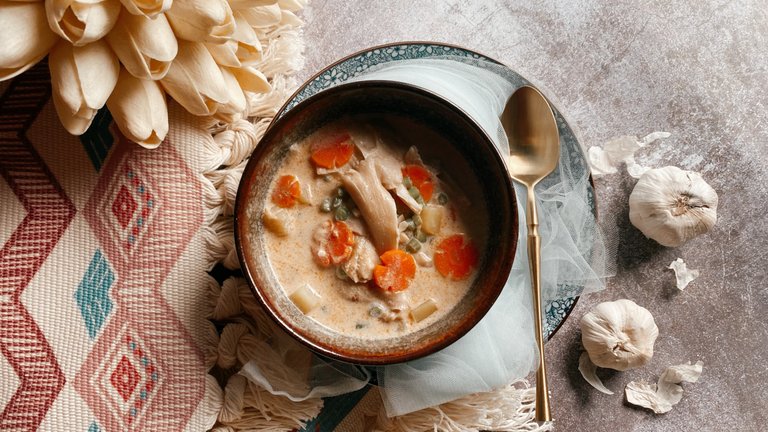 ---
---
---
Beautiful Oyster Mushrooms
People say that Oyster Mushrooms have a meaty taste. I agree with that, especially if they are seasoned with savory seasoning. Do you guys agree with that?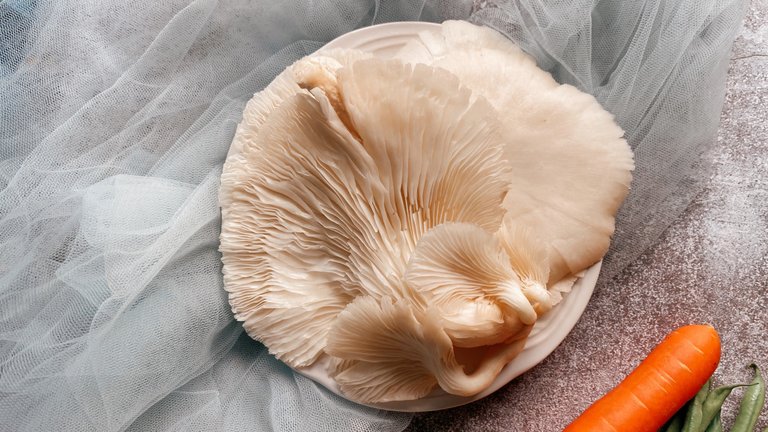 I've always been amazed by Oyster Mushrooms. It is similar in shape and texture to a large Oyster. Also, much like a wide fan.
It's just that Oyster Mushrooms are quite tricky to cook and mix with other ingredients. This is because Oyster Mushrooms become soft quickly and contain a lot of water.
---
---
---
Coconut Mushrooms Soup Ingredients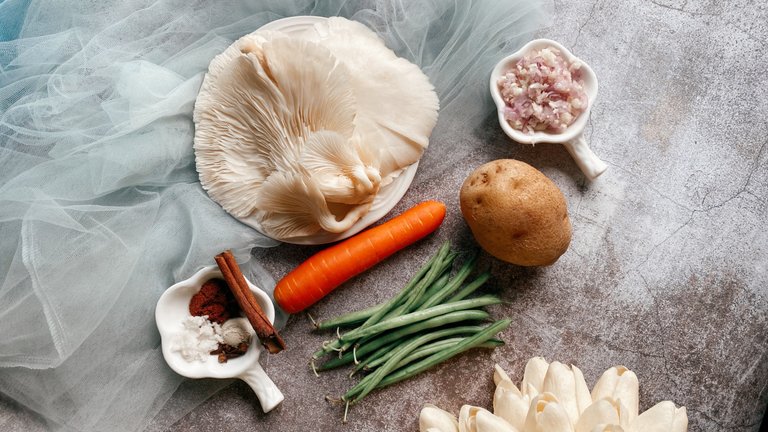 100 grams of Oyster Mushrooms
1/4 cup of sliced green beans (You can replace it with peas or broccoli)
3 cloves of garlic, chopped
5 small cloves of red onion / 1/4 part of big red onion, chopped
1 small carrot
1 potato
---
Seasoning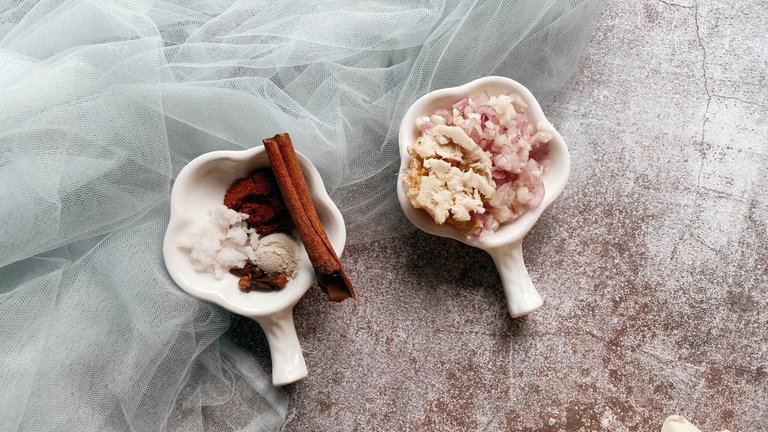 1 teaspoon of chili powder
1 teaspoon of salt
1/2 teaspoon of pepper powder
3-5 cm of cinnamon stalk or 1/2 teaspoon of cinnamon powder
3 dried cloves
a thumb-size of ginger, flattened
---
Liquid Ingredients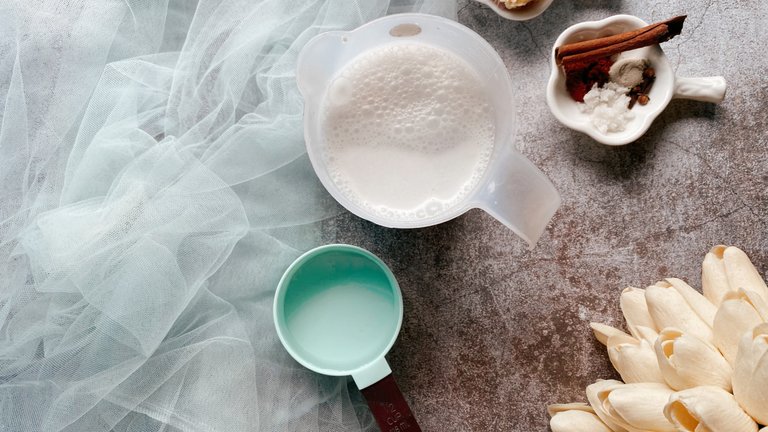 400 ml of coconut milk
1/2 cup of water
2 tablespoons of olive oil
---
---
---
Cooking Instructions
Prepare Mushrooms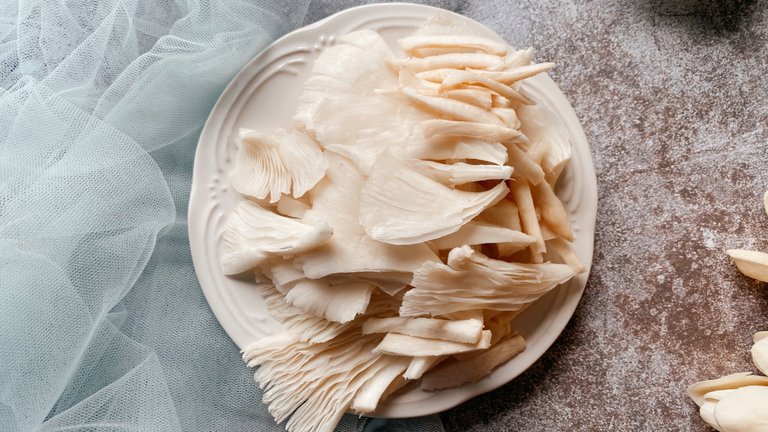 Slice Oyster Mushrooms. On the tougher parts of the stems, use a knife to slice the stems of the mushrooms into thin slices. For even cooking.
---
Prepare Carrot and Potato

Cut the potatoes. Also, carrot slices. I really like shaping carrots into flower-like shapes. Indeed, the shape of the flower is a bit time consuming. You can use carrot slices according to your taste.
---
Prepare Green Beans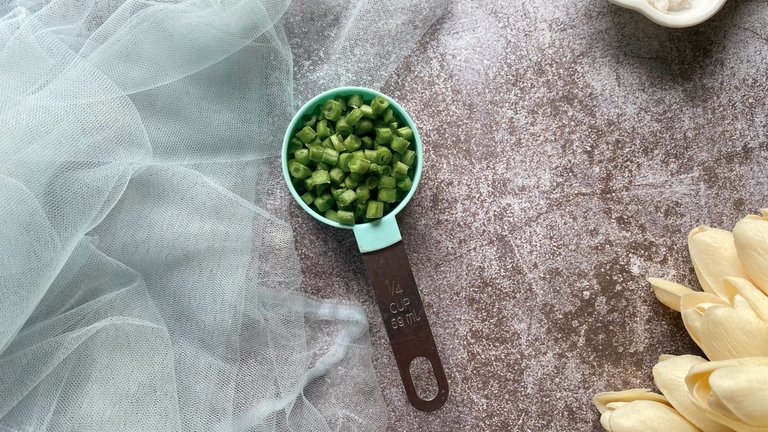 Slice green beans. I used rather thin slices so that the green beans weren't dominant in the mushroom soup this time. Well, if you have edamame, or peas, it's also a good idea to substitute green beans.
---
Stir-fry Seasoning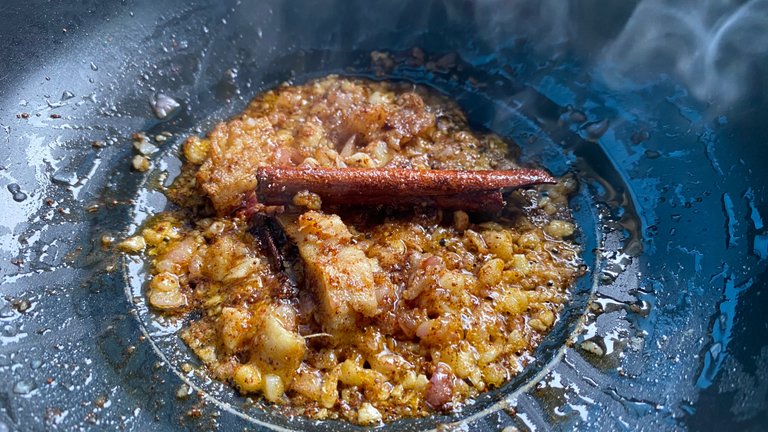 Heat 2 tablespoons of olive oil. Then, add chopped garlic, red onion, and flattened ginger first. Stir-fry until they emit a fragrant aroma. After that, add all the remaining seasonings.
---
Cook Potatoes First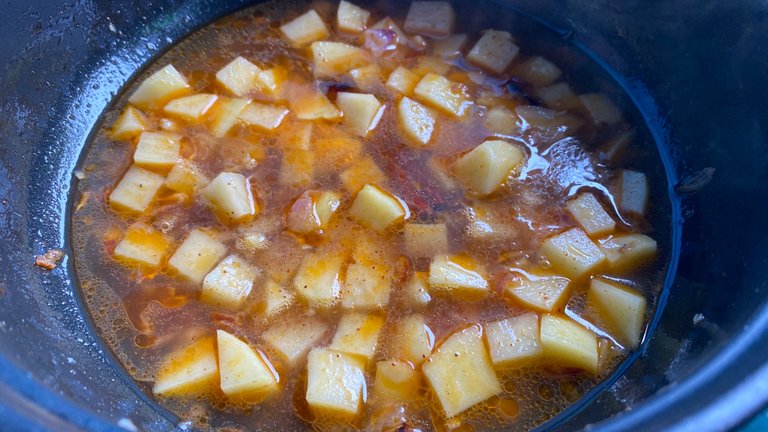 After stir-frying seasoning, then add potatoes. Stir-fry for a while then add 200 ml of water. Cook for about 5 minutes.
---
Cook All Veggies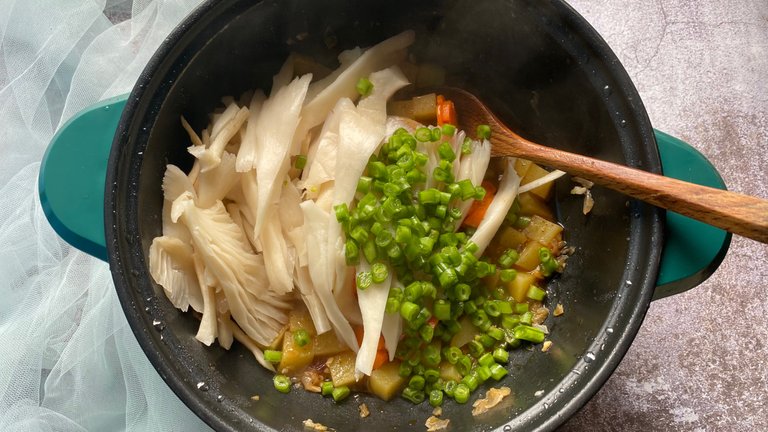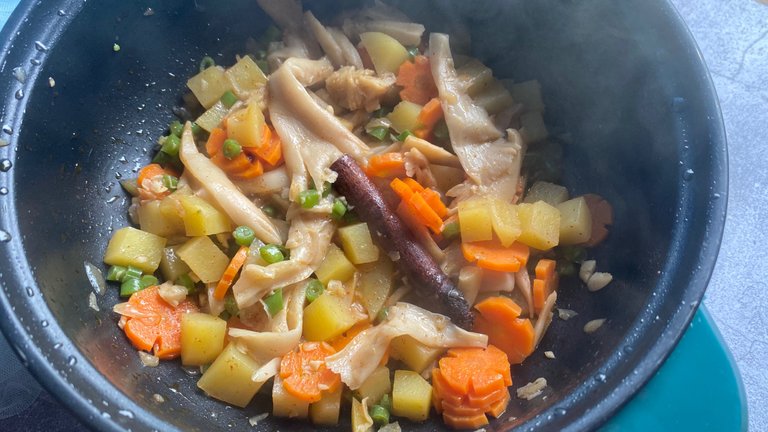 Next, add the mushrooms, carrots, and green beans. Cook for 5 minutes again.
---
Add coconut milk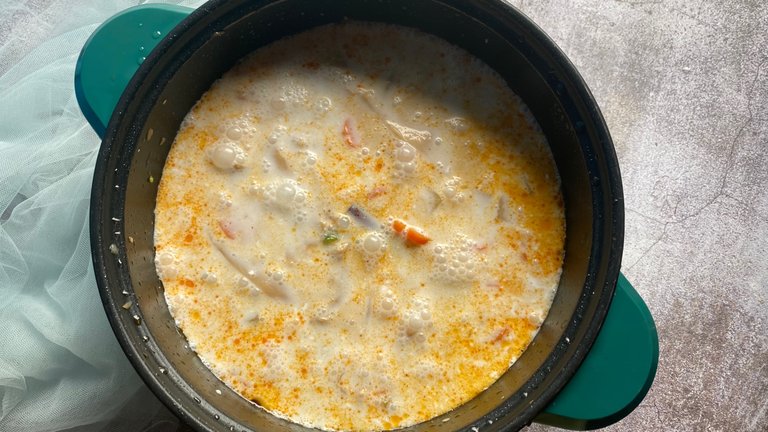 The final step, add coconut milk. Cook until simmer. Don't forget to stir them so that the consistency of the coconut milk texture doesn't get damaged.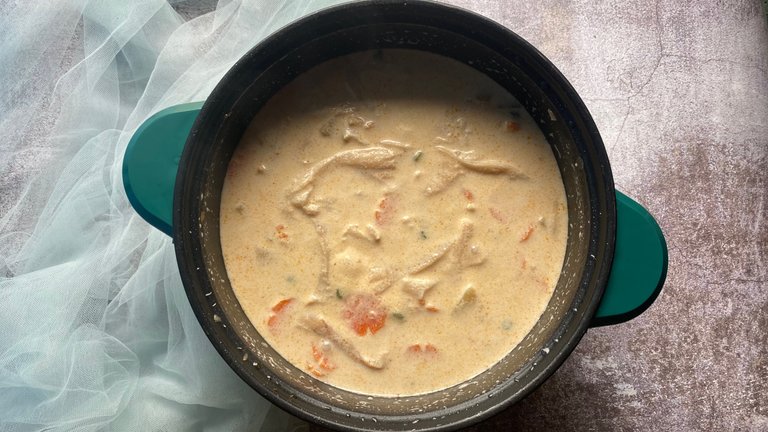 Before removing them, make sure the taste correction suits your taste buds. For me, I no longer correct the taste because these measurements are according to my taste, as well as my husband's tongue. 😊
---
---
---
Serving!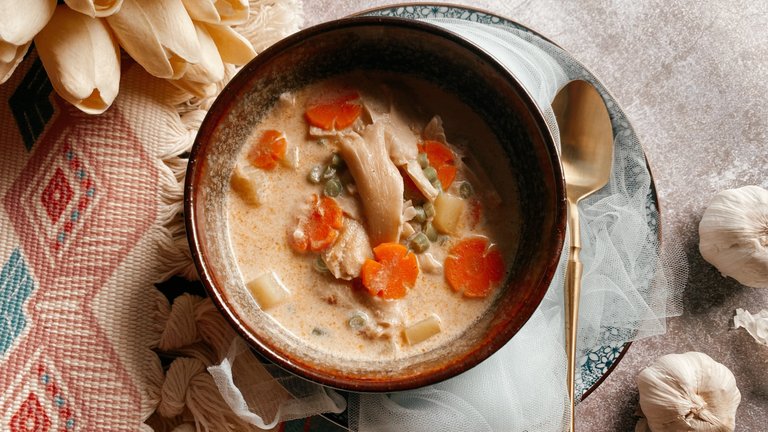 Serve Coconut Mushrooms Soup while hot! You can add chopped celery or spring onions. Or, sprinkle it with fried onions ❤️
Coconut Mushrooms Soup is truly an addictive bowl of creamy yummy soup for me. Anyway, for the simple way, you can buy curry instant puree / powder at the market. With instant seasoning, you only need to prepare onion and coconut milk.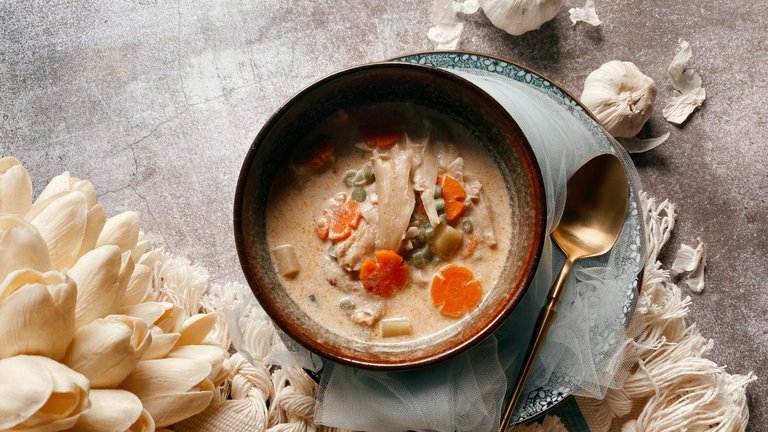 The soup is rich in spices too. Also, about the warmth that fills a rainy day to be more peaceful. Do you agree with this statement? I would love to hear your opinion, Food Adventurers. See you! ❤️
---
---
---
Thank you for reading my blog and reblog if you want my blog this time worthy of reading by others.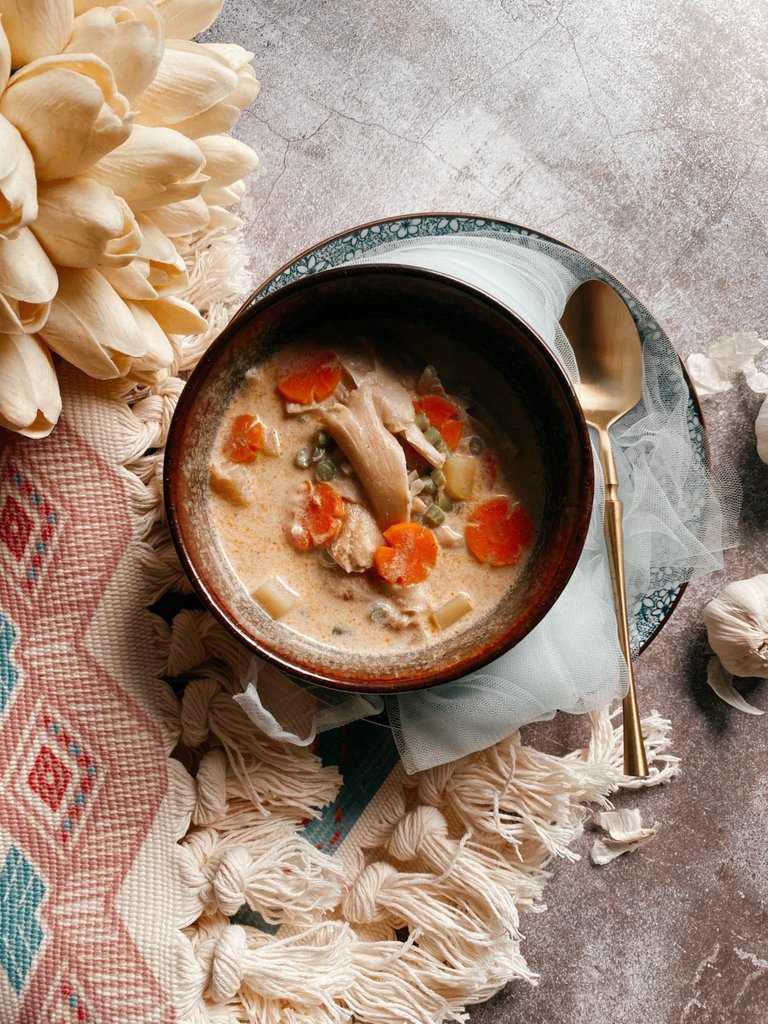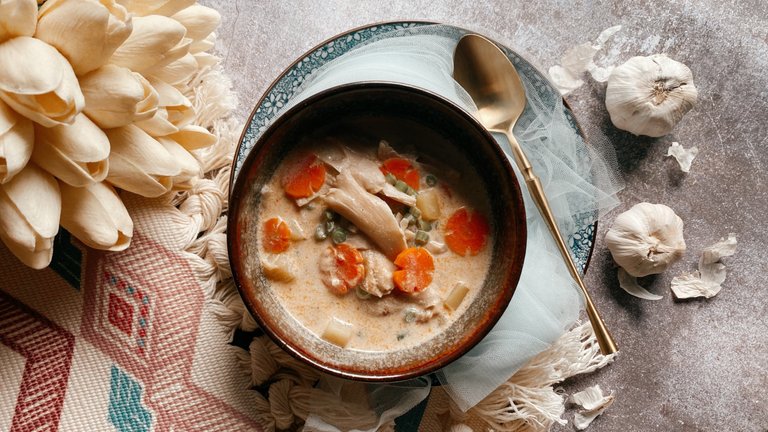 ---
---
---
Best Regards,
Anggrek Lestari
---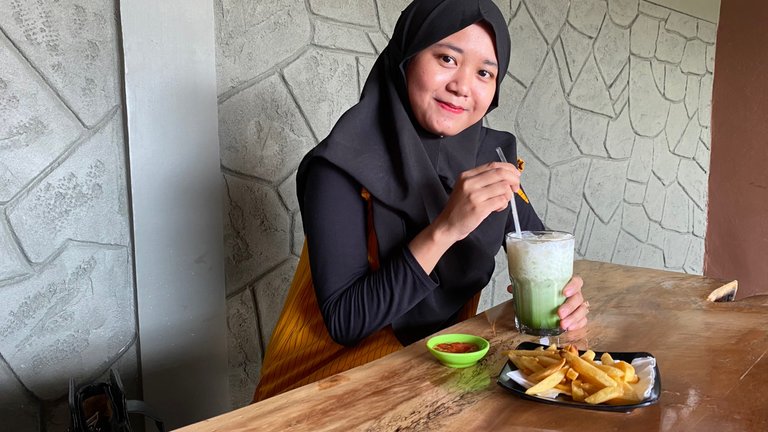 Who is Anggrek Lestari?
Anggrek Lestari is an Indonesian fiction writer who has published two major books. Now She is a full-time content creator. She has a goal to share life, poem, and food content that makes others happy and can get inspiration.
---
Contact Person: [email protected]
Discord: anggreklestari#3009
---
---
---