Monomad : Butterflies and insects
this is my entry for the daily #monomad challenge curated by @monochromes.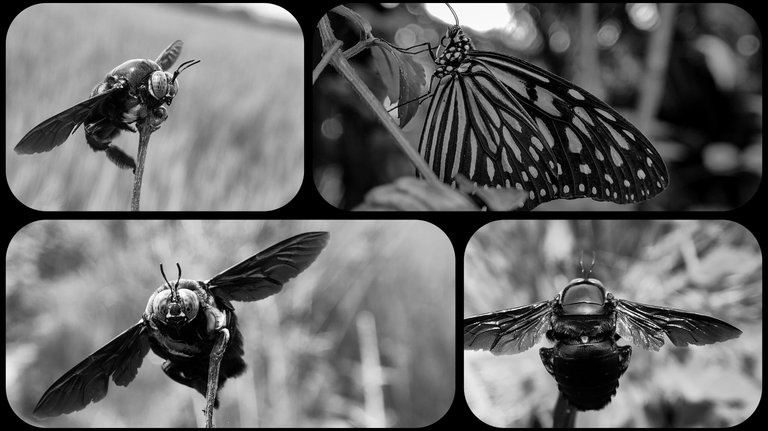 good night all friends, best wishes to all of us
on today's occasion I will again try to share some of my shots today which I found this morning at around ten in the morning when I was going to my place of work, coincidentally the road I was taking passed through rice fields and I saw an insect stopping on a piece of wood there
when I saw the insect I immediately stopped and immediately took the macro lens that was in my bag, several times I failed to take photos because this insect realized my presence and immediately flew away but stopped in the same position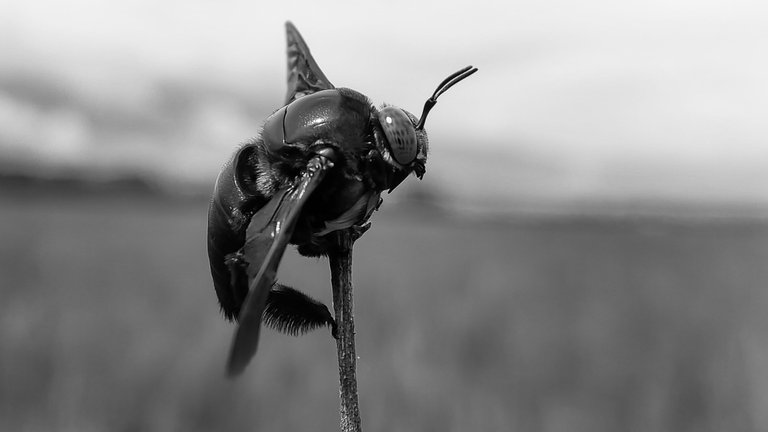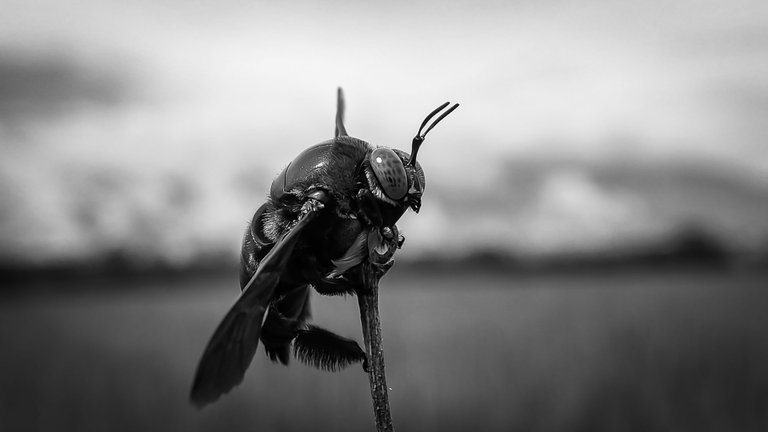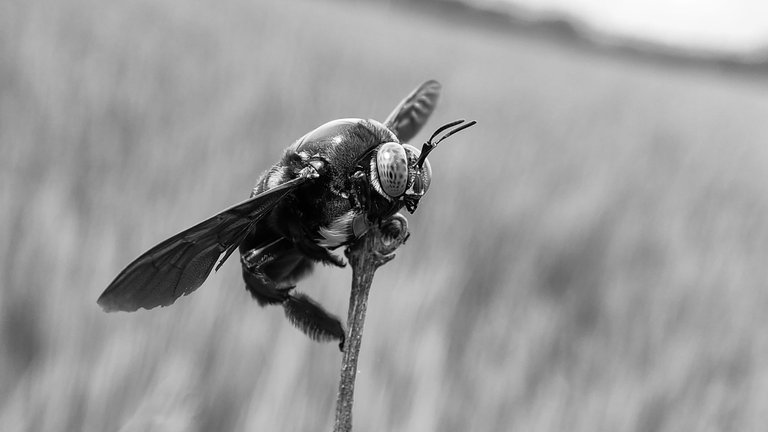 This insect belongs to the species Xylocopa latipes, an insect usually called a carpenter bee which as the name suggests they live in holes in wood, all of their hair is smooth and black, their eyes are green with black spots, but because they are wild it was very difficult for me to take several shots from different sides.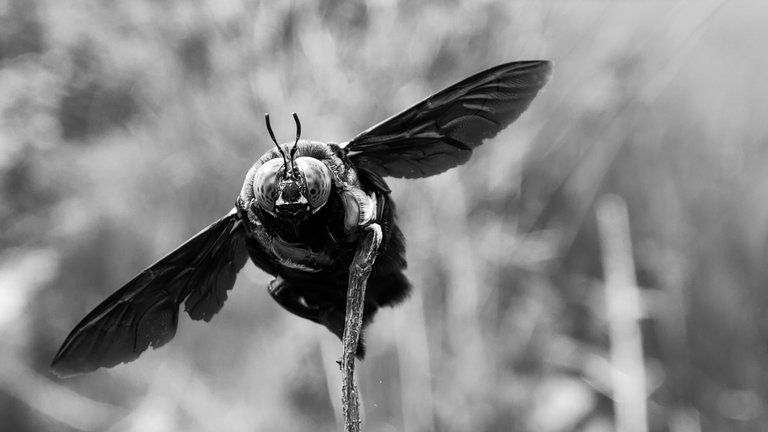 I also tried to take one shot so that the color of the wings could be seen clearly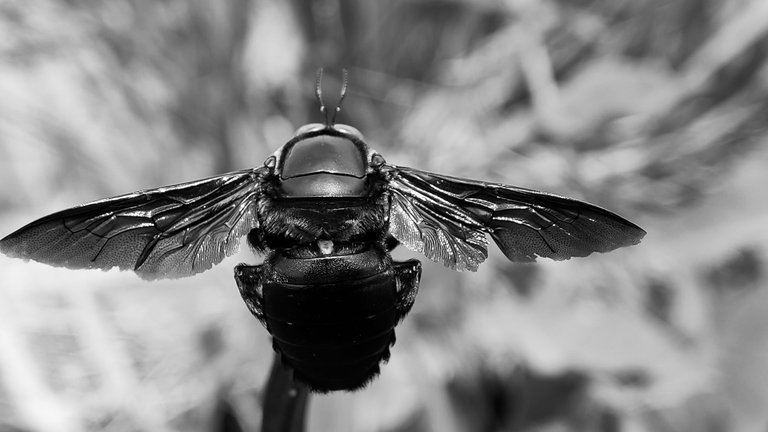 after coming home from work and getting home I saw a very beautiful butterfly standing on a wild plant, the color was all black and had white spots, unfortunately I made too much movement and it flew very far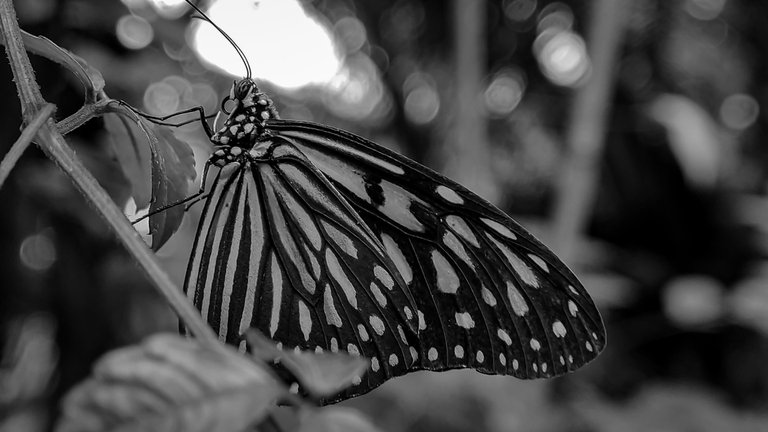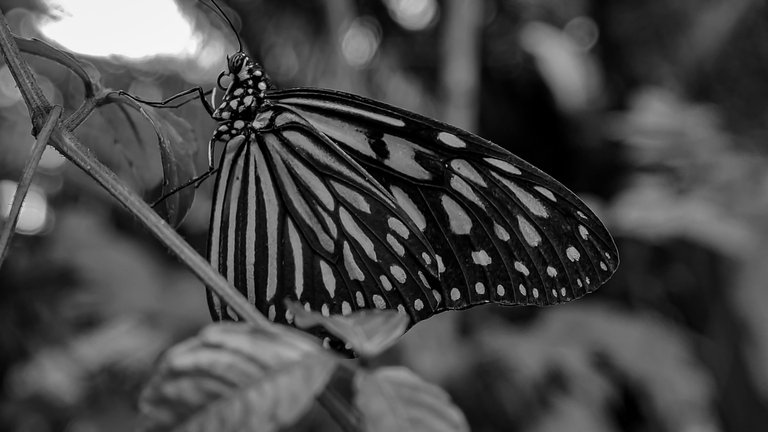 Those are some photos that I can share for today's #monomad challenge, I hope you like them.
| Camera | Poco x3 Pro |
| --- | --- |
| Location | Aceh, Indonesia |
| Category | Macro photography |
| Editing | Lightroom |
| Photographer | @vikar |
---
---