Delicious and creamy pineapple and avocado smoothie [ENG/ESP]

Greetings! Wishing you all wellness, today I come to share a sweet and creamy drink that I just enjoyed.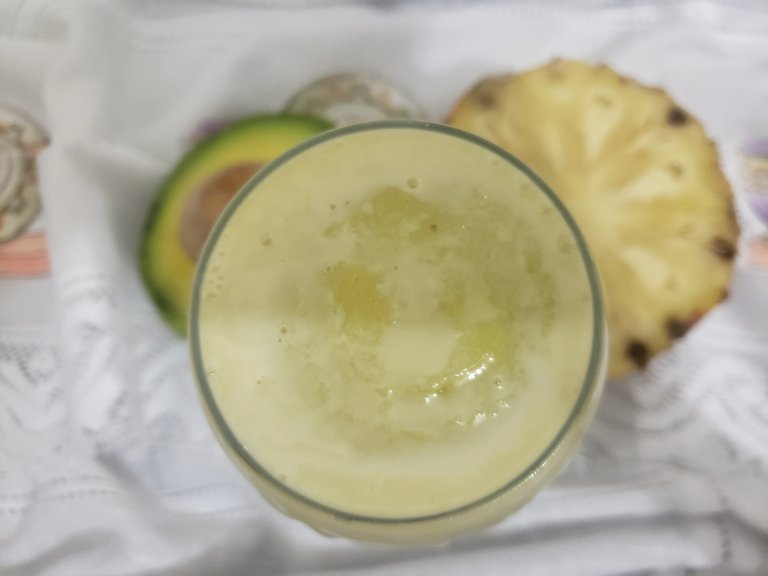 Yesterday I went out to buy a pineapple and I was careful to choose one that appeared to be quite sweet and I am happy to say that I was right on target, because that pineapple is really delicious.
I decided to combine it with avocado, since this fruit has a mild flavor and is very creamy, which would undoubtedly give a good consistency to my smoothie, without taking away the flavor of the pineapple, which I wanted to be the protagonist of this preparation.
I also wanted the color of the smoothie to be a bit yellowish, that is, I wanted the pineapple to remain the protagonist, so I used only the most superficial part of the avocado, its lighter colored part. I reserved the greener part, which is closer to the shell, to prepare a salad or perhaps to eat with a piece of bread.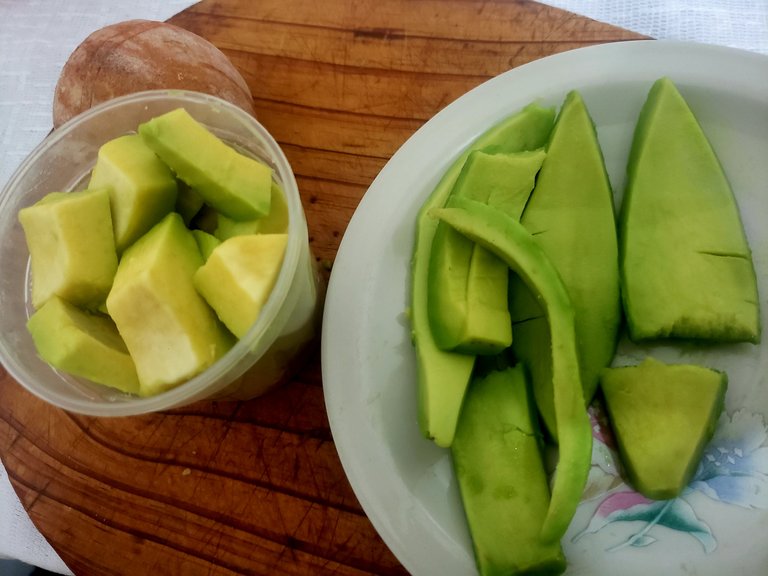 I had planned to make the drink with only these two ingredients, however, when I opened the fridge my eyes sparkled when I saw a small box of condensed milk that I did not hesitate to add, since, as a good sweet tooth, I enjoy this kind of combinations. Although for those who want something more natural, really from my point of view, the pineapple smoothie with avocado and a little water is delicious.
Now, I'm going to share the ingredients I used and it yielded for a large glass, although to present it I served it in a glass, I still had some left in the blender glass.
Ingredients:
The pulp of half a medium pineapple, cut into chunks.
Half a medium avocado.
Condensed milk to taste (optional).
Half a glass of cold water, filtered.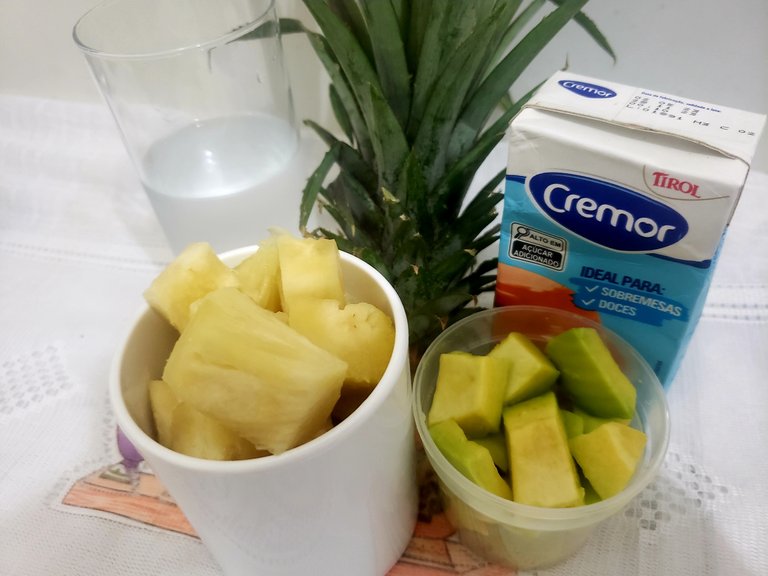 Preparation:
The preparation of this drink is quite simple.
With the help of a knife or spoon extract the lighter colored part of the avocado, set aside.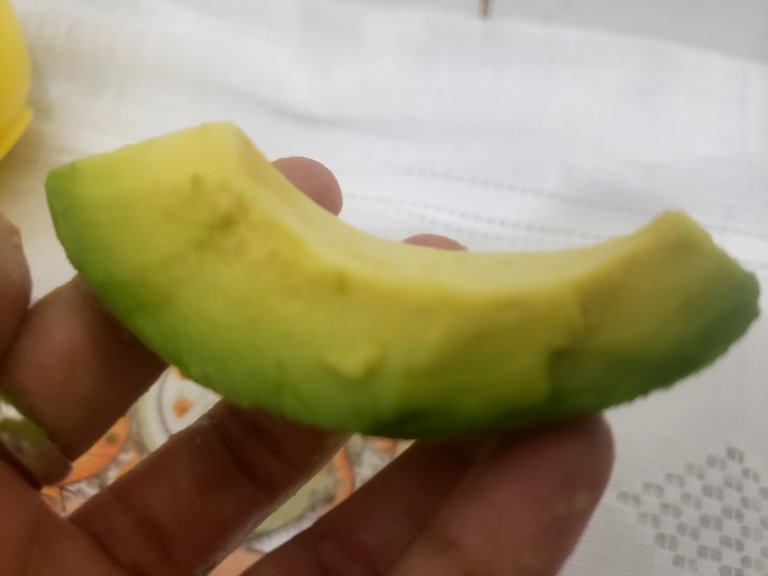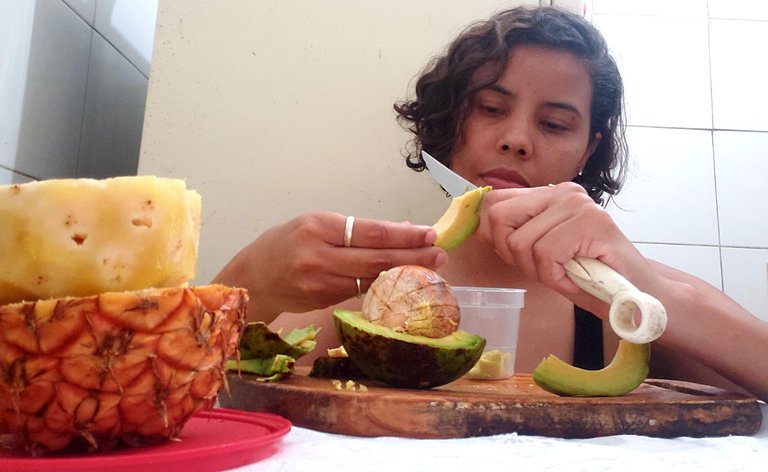 Remove the shell from the half pineapple and cut into pieces, set aside.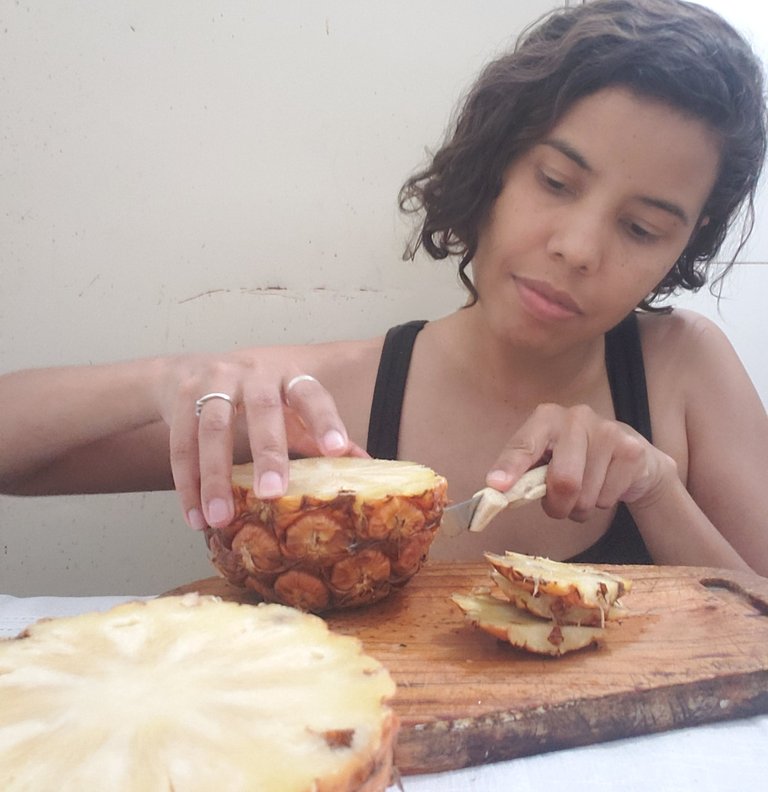 Blend the pineapple with the water and avocado very well. If you wish, at this point you have a delicious and creamy drink.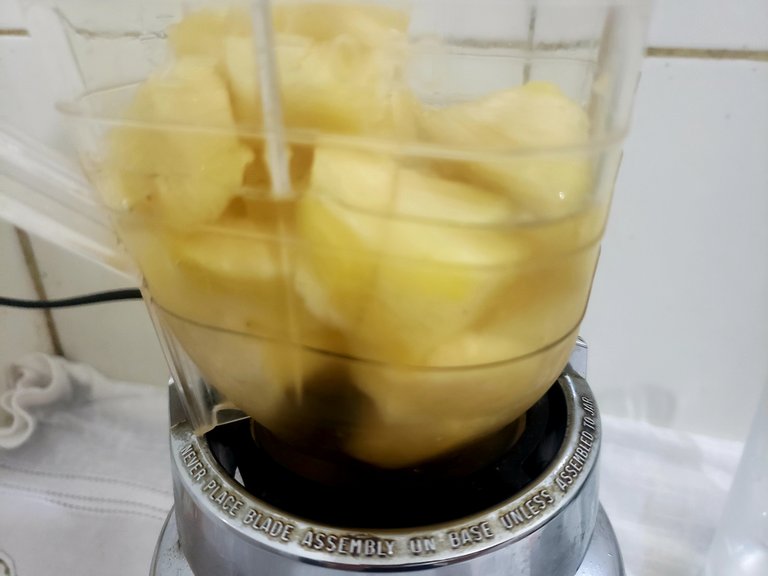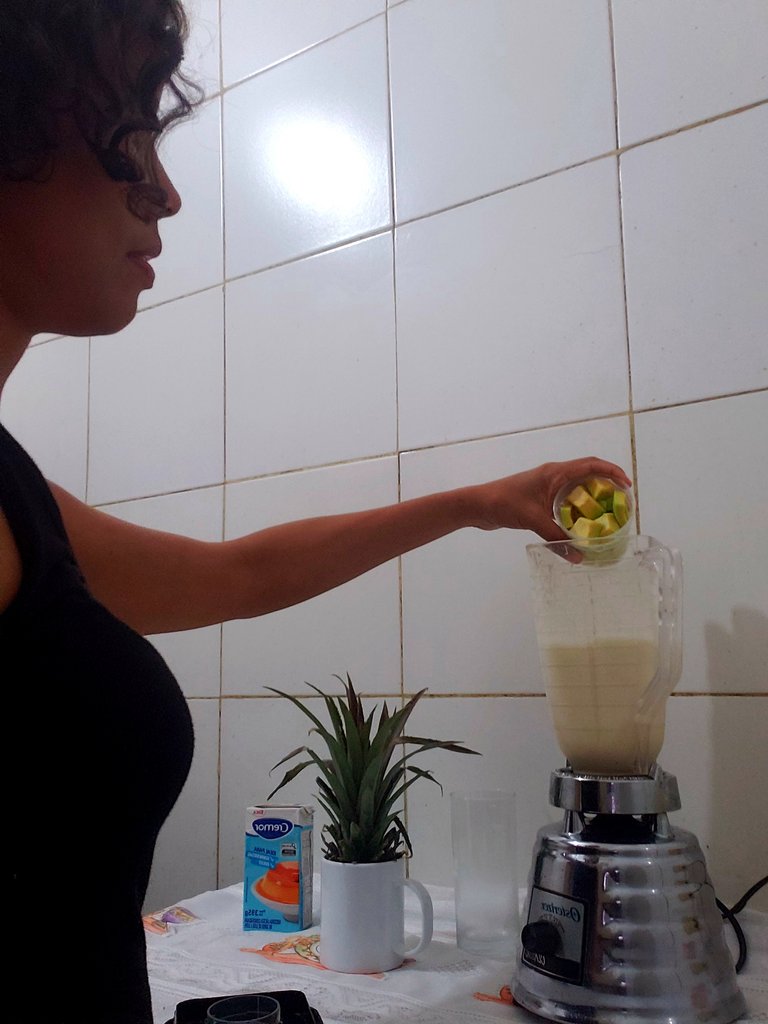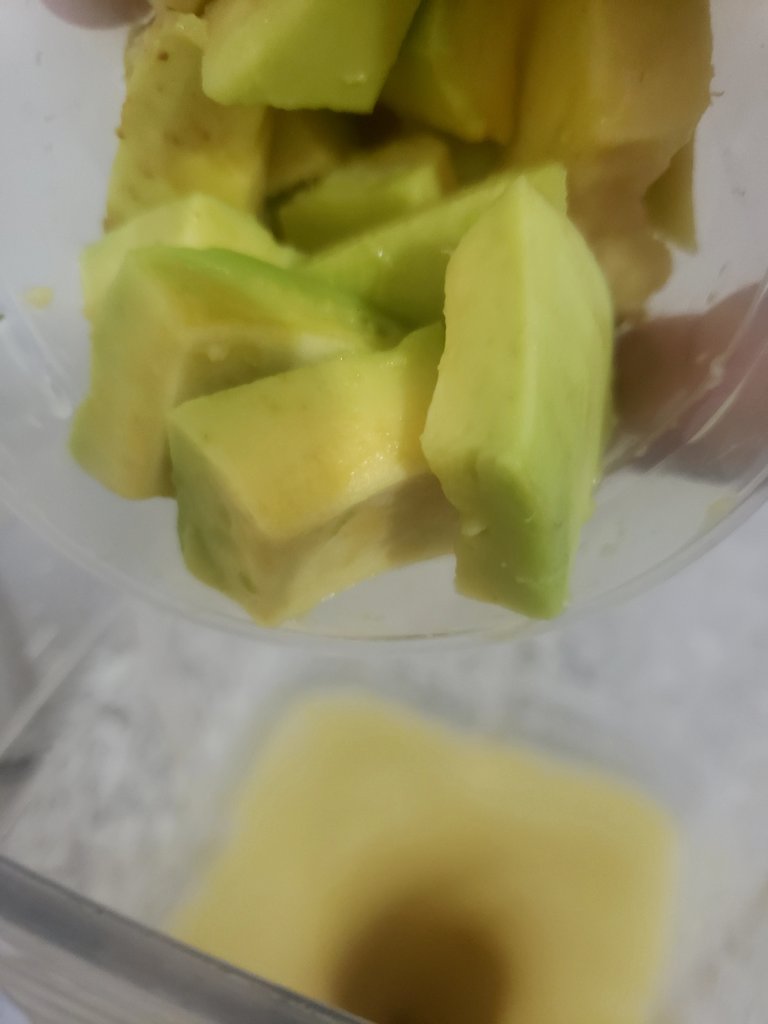 Add a little condensed milk to the glass in which it will be served and then add the shake.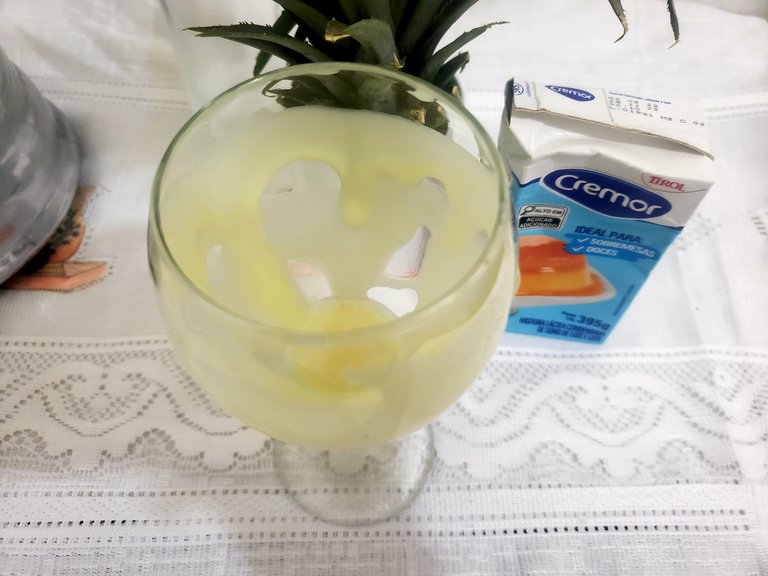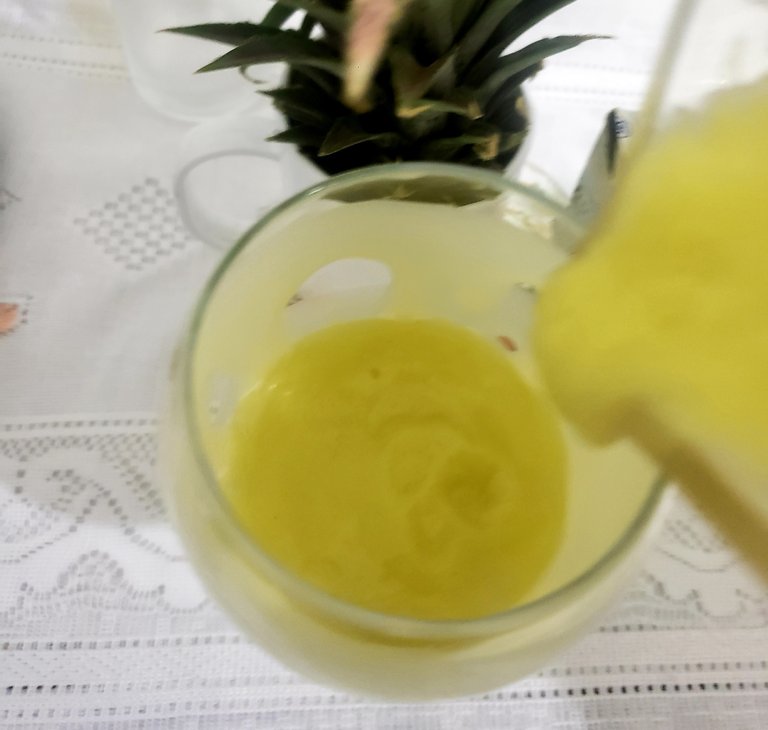 Add condensed milk on top and....
Enjoy! 🤤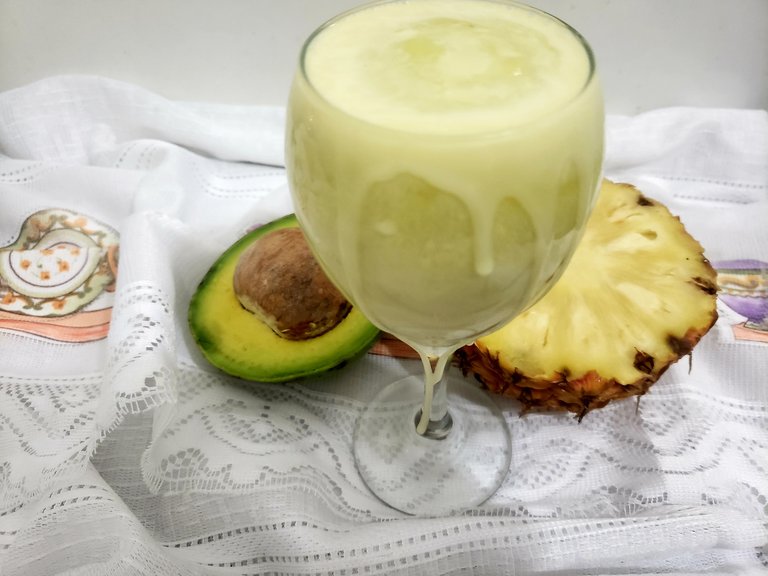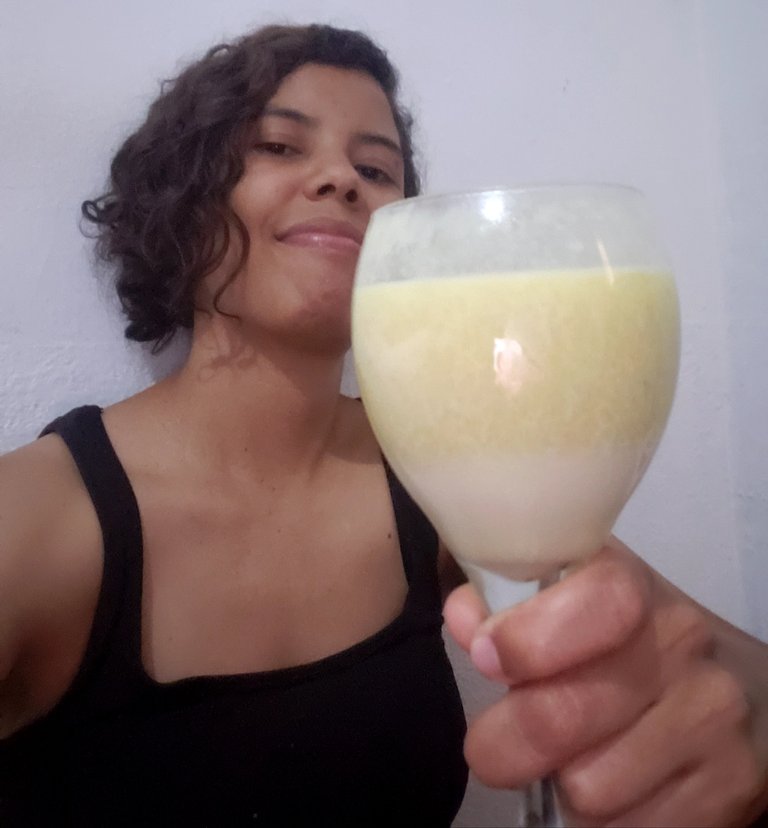 When I took this last picture, I had already drank the top and some of the condensed milk went to the bottom, it was nice to find it there at the end 🤤
---
---
Thank you for accompanying me 😉
---
---
Photos of my property.
---
---
Español
Saludos! Deseándoles bienestar integral, hoy vengo a compartir un bebida dulce y cremosa que acabo de disfrutar.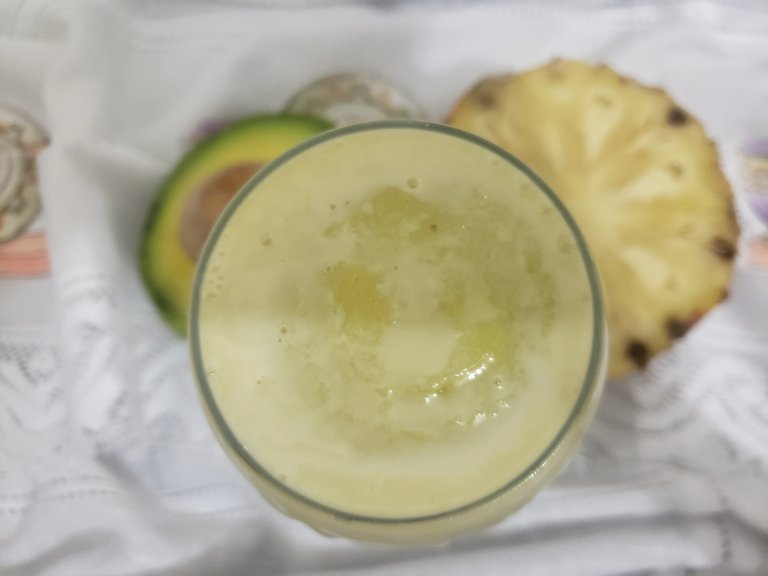 Ayer salí a comprar una piña y tuve cuidado de escoger alguna que aparentara ser bastante dulce y me alegra decir que atiné en mi objetivo, pues esa piña sí que está deliciosa.
Decidí combinarla con aguacate, ya que este fruta tiene un sabor suave y es muy cremosa, lo cual sin duda le daría una buena consistencia a mi batido, sin restarle sabor a la piña, que quise fuese la protagonista de esta preparación.
También quise que el color del batido fuese un poco amarillento, es decir, que la piña siguiera siendo la protagonista, por lo cual utilicé solo la parte más superficial del aguacate, su parte de color más claro. La zona más verde que esta más cerca de la concha la reservé para preparar una ensalada o quizás comer con algún trozo de pan.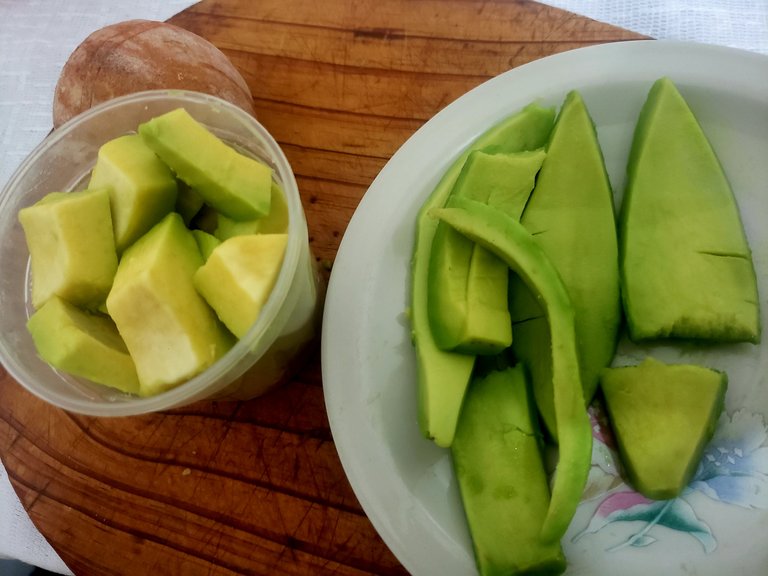 Tenía pensado hacer la bebida solo con este par de ingredientes, sin embargo, cuando abrí la nevera brillaron mis ojos al ver una cajita de leche condensada que no dudé en agregar, ya que, como buena dulcera que soy, disfruto de este tipo de combinaciones. Aunque para quienes desean algo más natural, realmente desde mi punto de vista, el batido solo de piña con aguacate y un poco de agua queda delicioso.
Ahora, voy a compartir los ingredientes que utilicé y que rindió para un vaso grande, aunque para presentarlo lo serví en una copa, aún me quedó un poco en el vaso de la licuadora.
Ingredientes:
La pulpa de media piña mediana, cortada en trozos.
Medio aguacate mediano.
Leche condensada al gusto (opcional).
Medio vaso de agua fría, filtrada.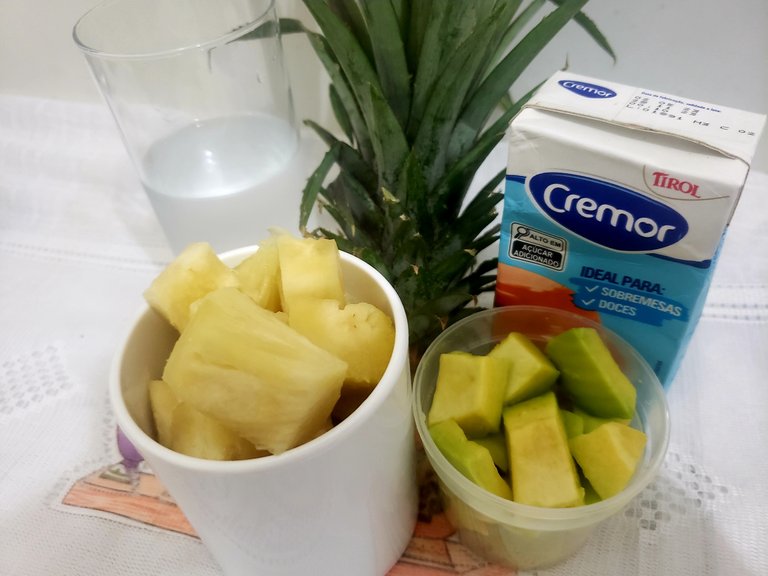 Preparación:
La preparación de esta bebida es bastante sencilla.
Con la ayuda de un cuchillo o cuchara extraer la parte de color más clara del aguacate, reservar.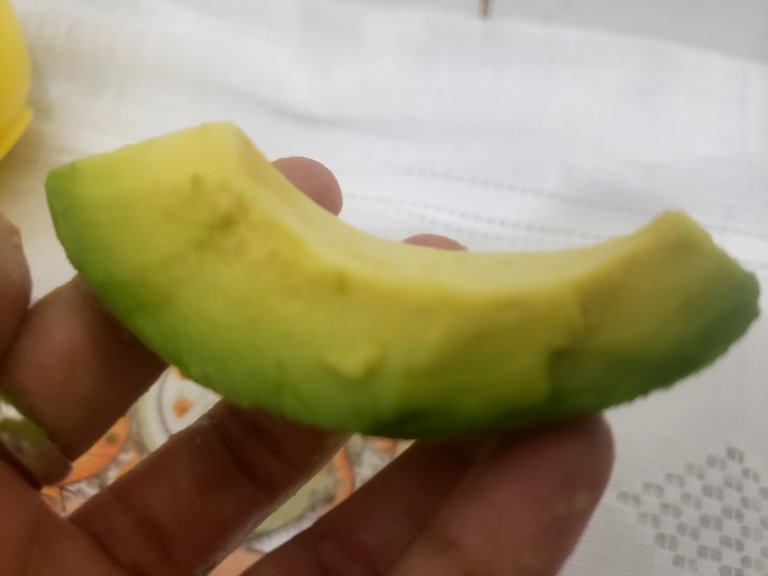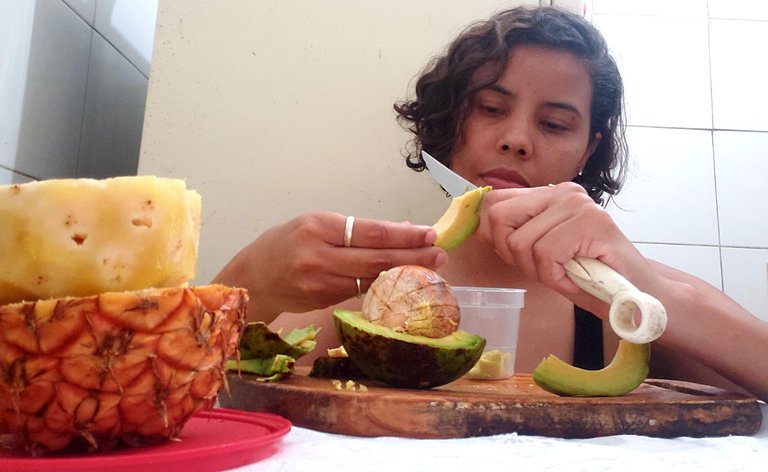 Quitar la concha a la media piña y cortarla en trozos, reservar.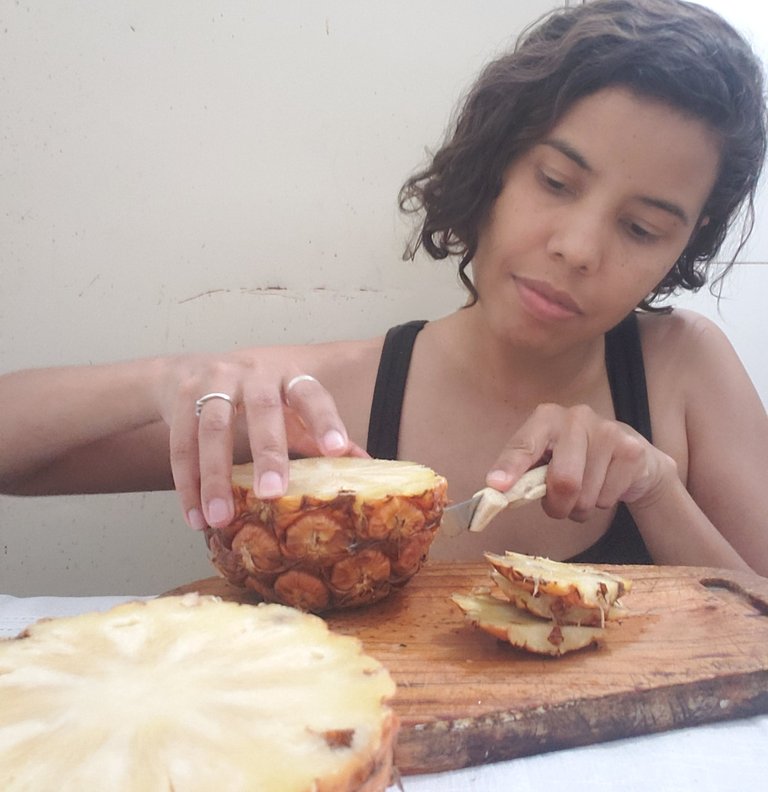 Licuar muy bien la piña con el agua y el aguacate. Si deseas, ya en este punto tienes una bebida deliciosa y cremosa.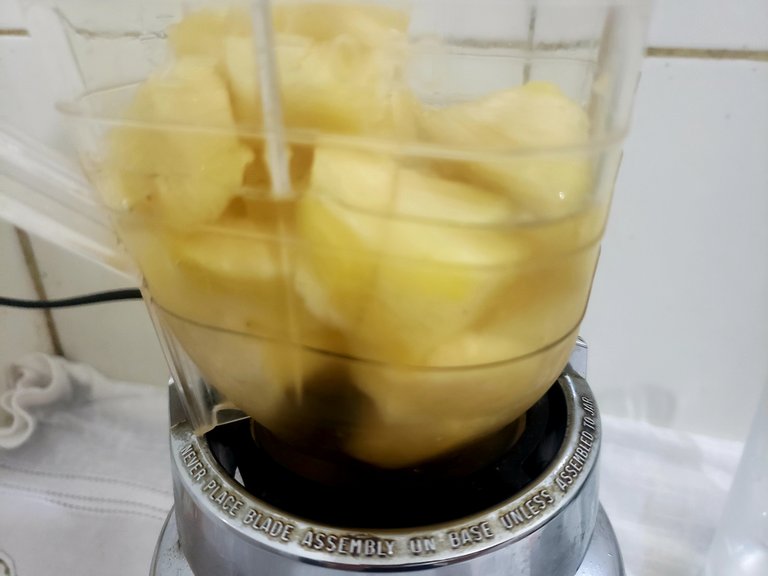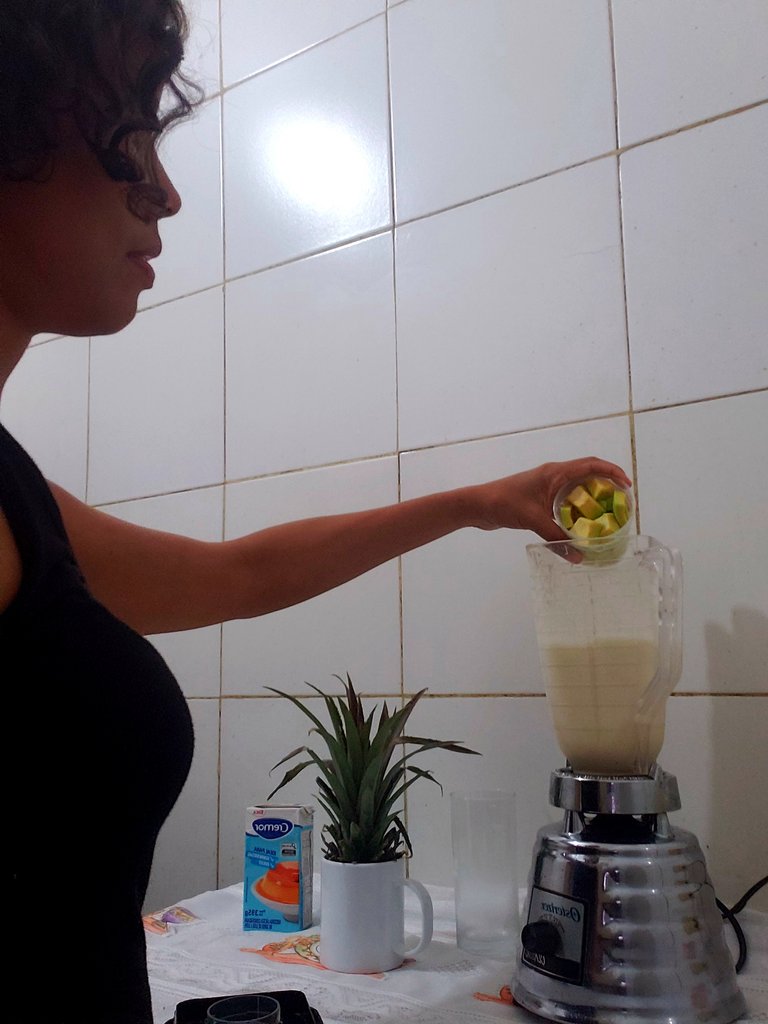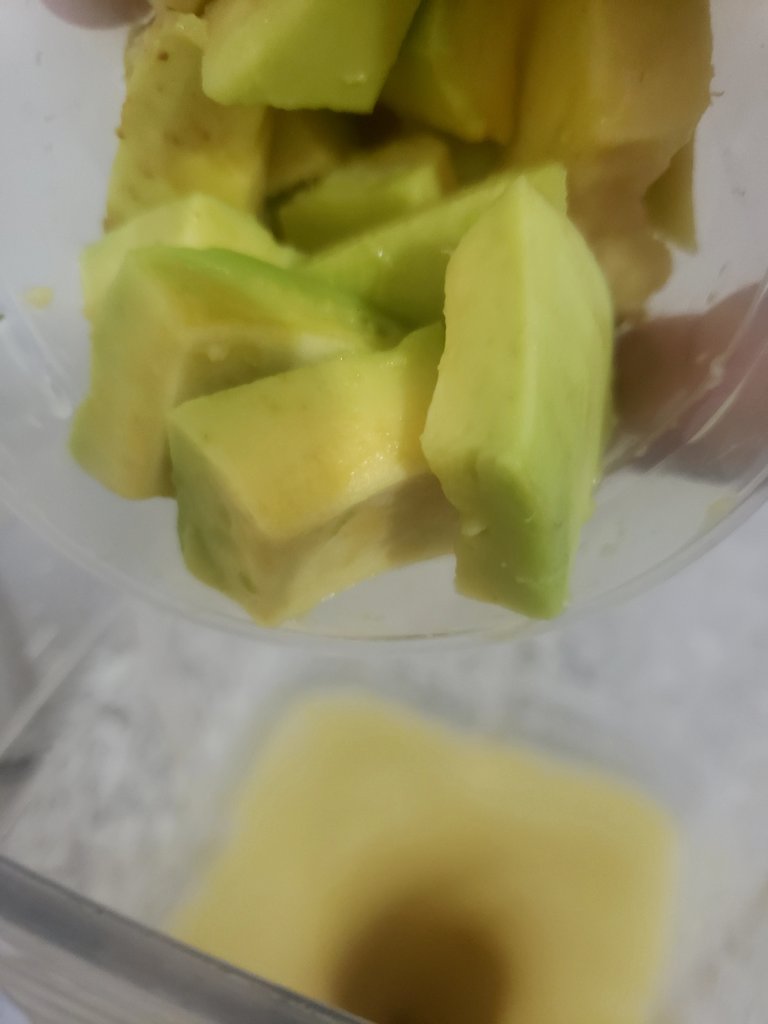 Agregar un poco de leche condensada al vaso en el cual se va a servir y luego agregar el batido.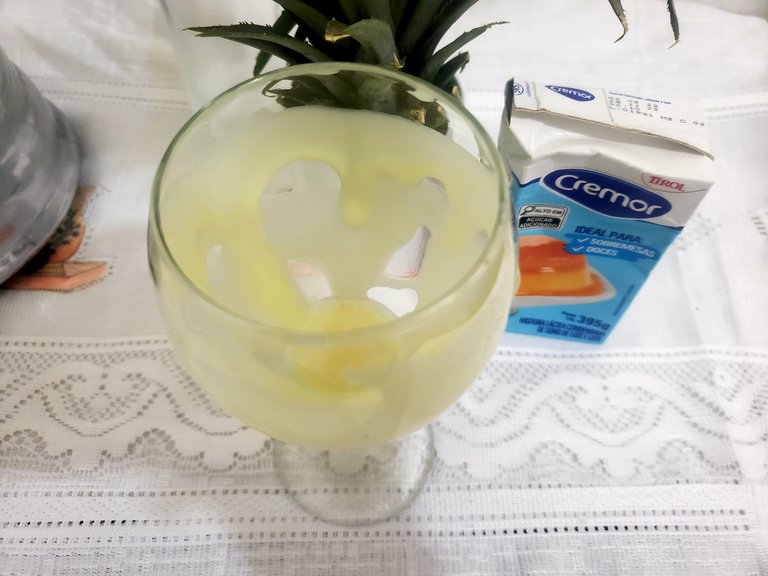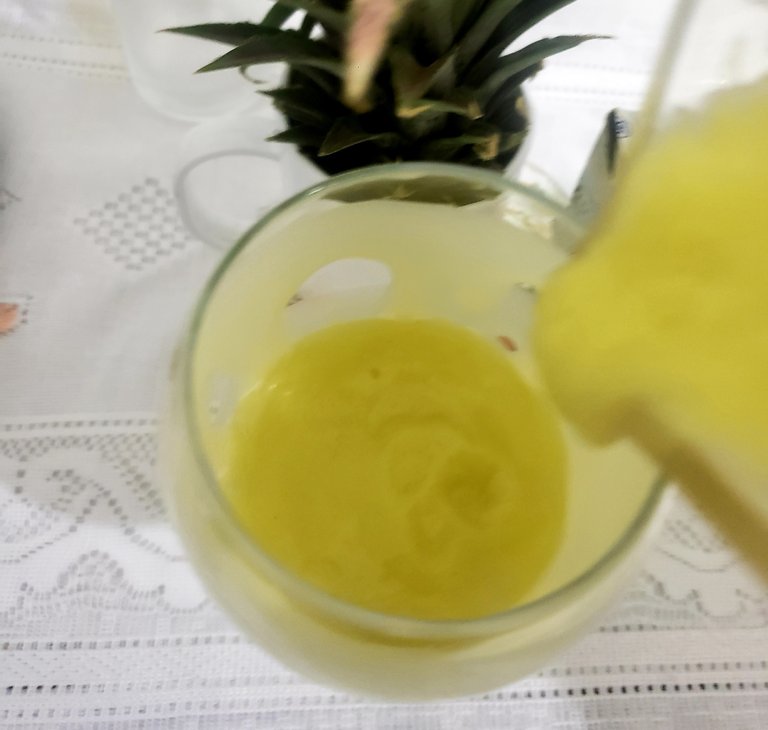 Agregar leche condensada por encima y...
Disfrutar! 🤤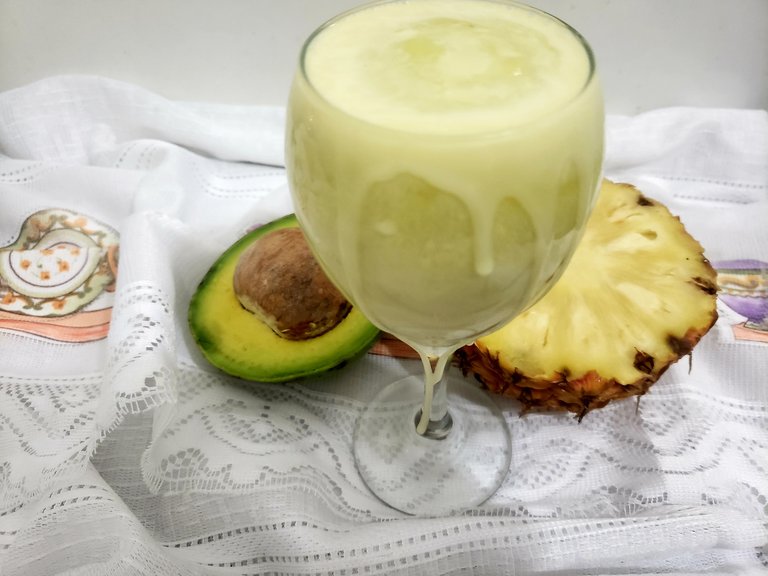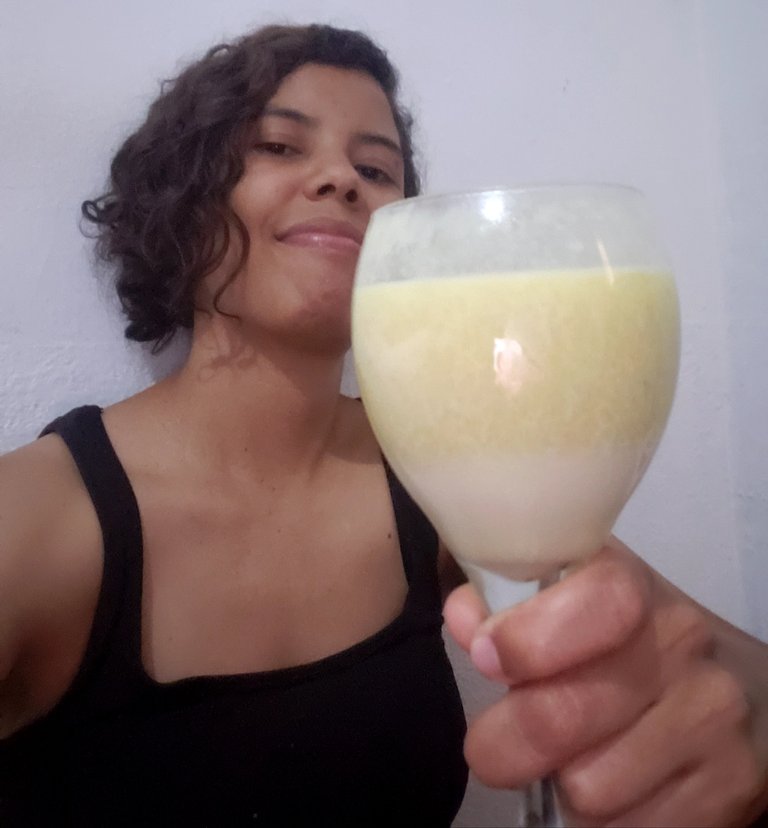 Al tomar esta ultima foto, ya me había bebido la parte de arriba y parte de la leche condensada se fue al fondo, fue muy bueno encontrarla allí al final 🤤
---
---
Gracias por acompañarme 😉
---
---
Fotos de mi propiedad.
---
---
---
---