I Am #AliveAndThriving Today! || #IAmAliveChallenge || Daily Off-Grid Jungle Journal Entry: Day #303 - Dedication to Hive and an Unexpected Adventure - GaiaYoga Gardens, Lower Puna, Far East Big Island, Hawai'i - Friday, May 26, 2023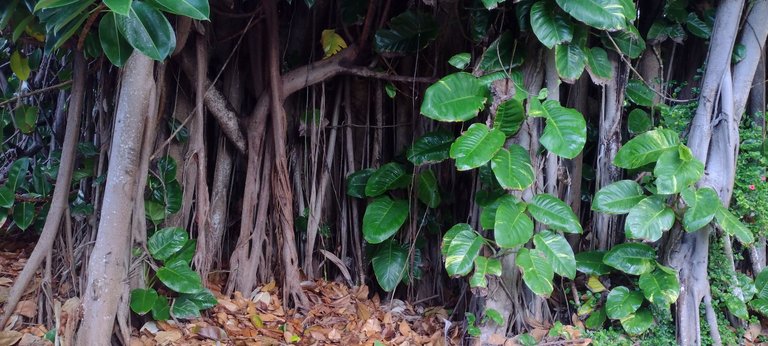 I live barefooted and naked, very close to Earth and Nature, in a 16-acre, off-grid, clothing-optional, food-forest intentional community (GaiaYoga Gardens), way out in the jungles of Lower Puna, far East Big Island, Hawai'i. I love my life, and I'm immensely grateful to live where and how I do, on my own terms! I would not want to live any other way! 😁🙏💚⚡💥🔥✴️✳️❇️👣🌱✨🤙

Warm greetings all! 😁🙏💚✨🤙
When something is truly important to me, I am bullheaded tenacious in my dedication. If you've been reading my posts for a while, you know my commitment and dedication to Hive. This dedication continues even when it becomes challenging.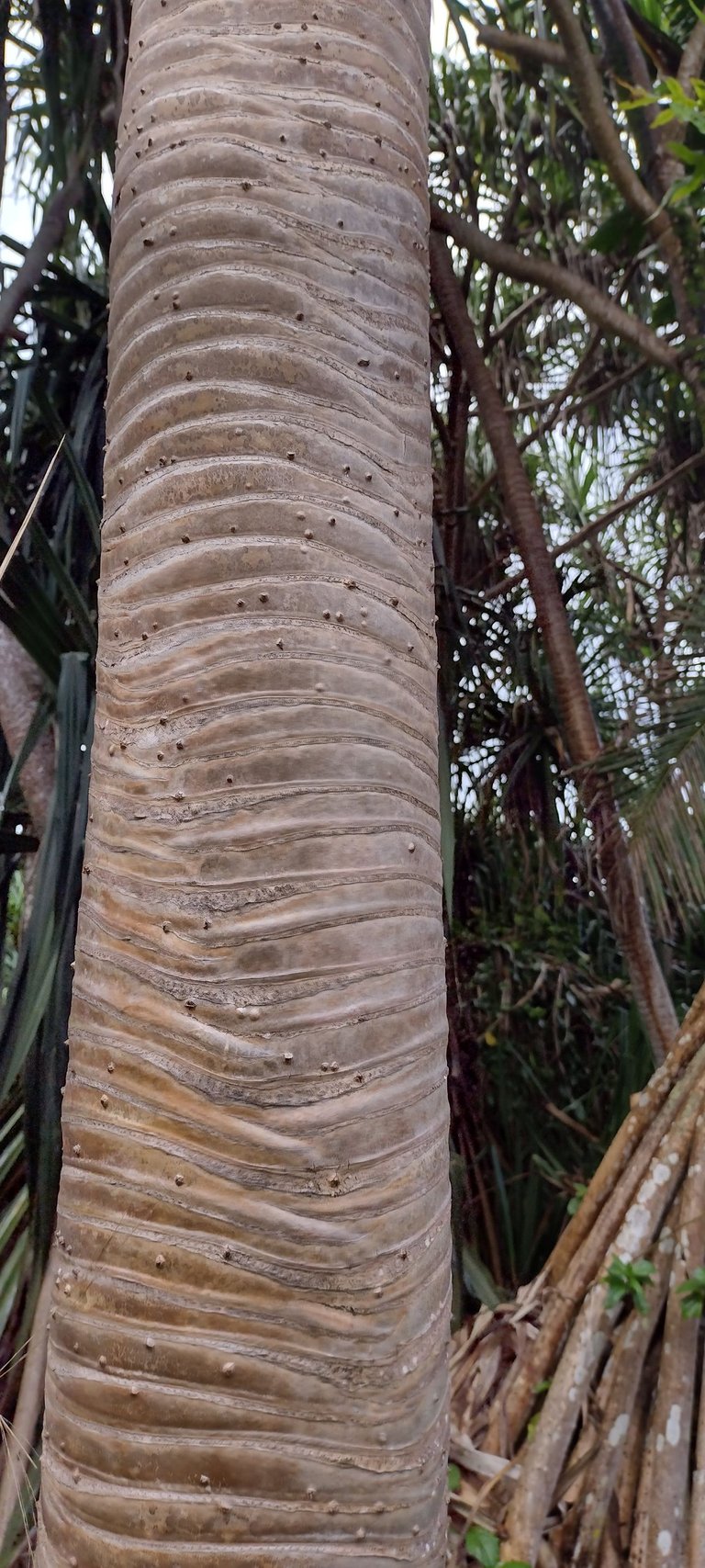 Right now I am exhausted, and with a mild headache (very unusual for me), and all I want to do is go to sleep. Today didn't go as planned, however, and I was waaaayyyy behind on Hive because of it, until just a short while ago. If I didn't catch up tonight, I would have begun to get too far behind, not just on my own account, but also on my comment moderation for @aliveandthriving, which is not something I'm willing to do.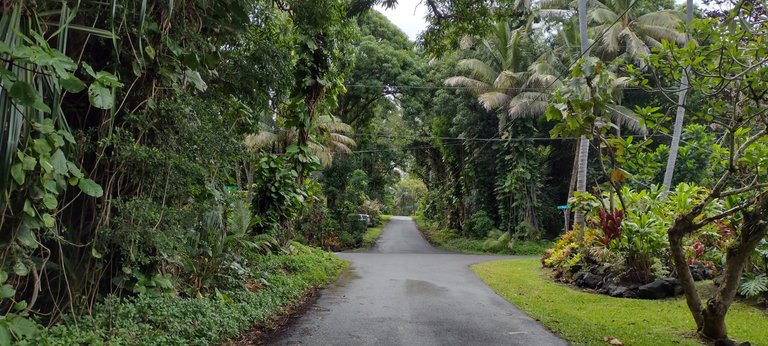 I'm not willing to jeopardize my growth and success on Hive just because things get more difficult at times. I will focus and get what I need to get done, done. You could call it loyalty. I am very loyal to Hive and this community of dear people that make it what it is.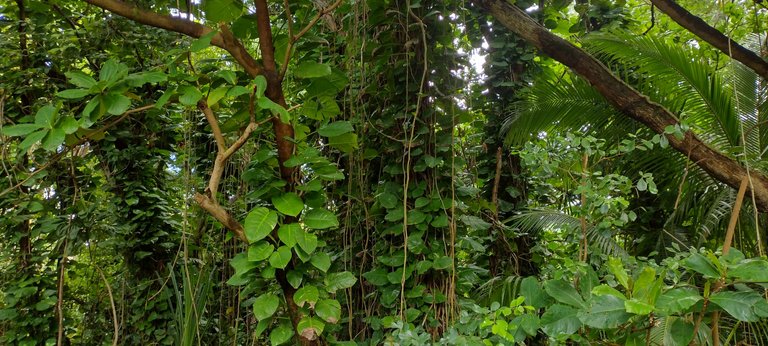 When I say that I love and believe in Hive, that I treat it like my investment and business, and that I'm all in for the long haul, I mean it! Hell or high water, I'm here!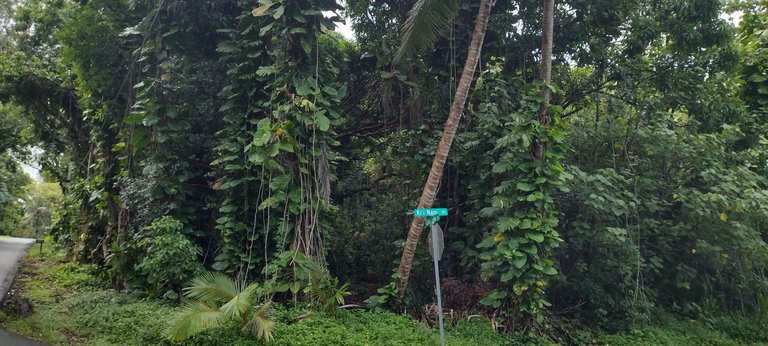 Now on to why and how my day did not go as planned. Basically, Ano didn't have anyone to go cocoing with him today, so I agreed to go with him. I don't usually go because I wouldn't be able to do what I need to do on Hive. There was nobody else, and he asked me out of desperation (he knows I'm not usually able to go because of my Hive obligations). So I reluctantly agreed.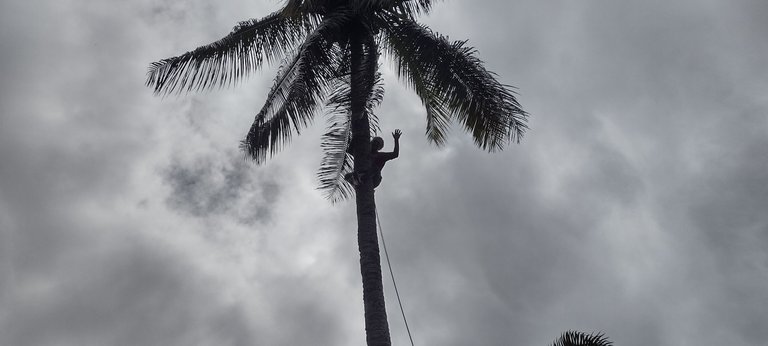 Cocoing entails going with Ano in his truck to various places so that he can free-climb coconut trees with a rope, and then have someone lower racks of coconuts down with it. After lowering all the usable racks in a tree, he'll trim off several older fronds, which then have to be moved to an appropriate location. He climbs several trees in a day, and usually comes home with a truck full of coconuts.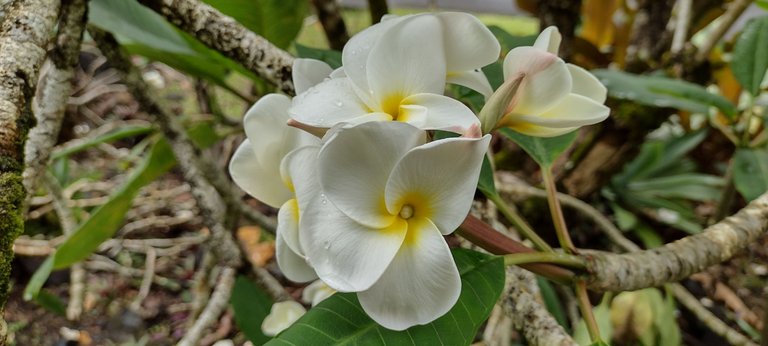 I had just finished making my superfood fire coffee when Ano asked me if I could go with him (he sent a text and called earlier too, which I didn't see immediately). I definitely wasn't crazy about the idea, but it's what needed to be done. We left around 12PM and returned to GaiaYoga Gardens just after 7PM, so a long day of work. While there was a little sun early on, we ended up working in the rain for most of the day.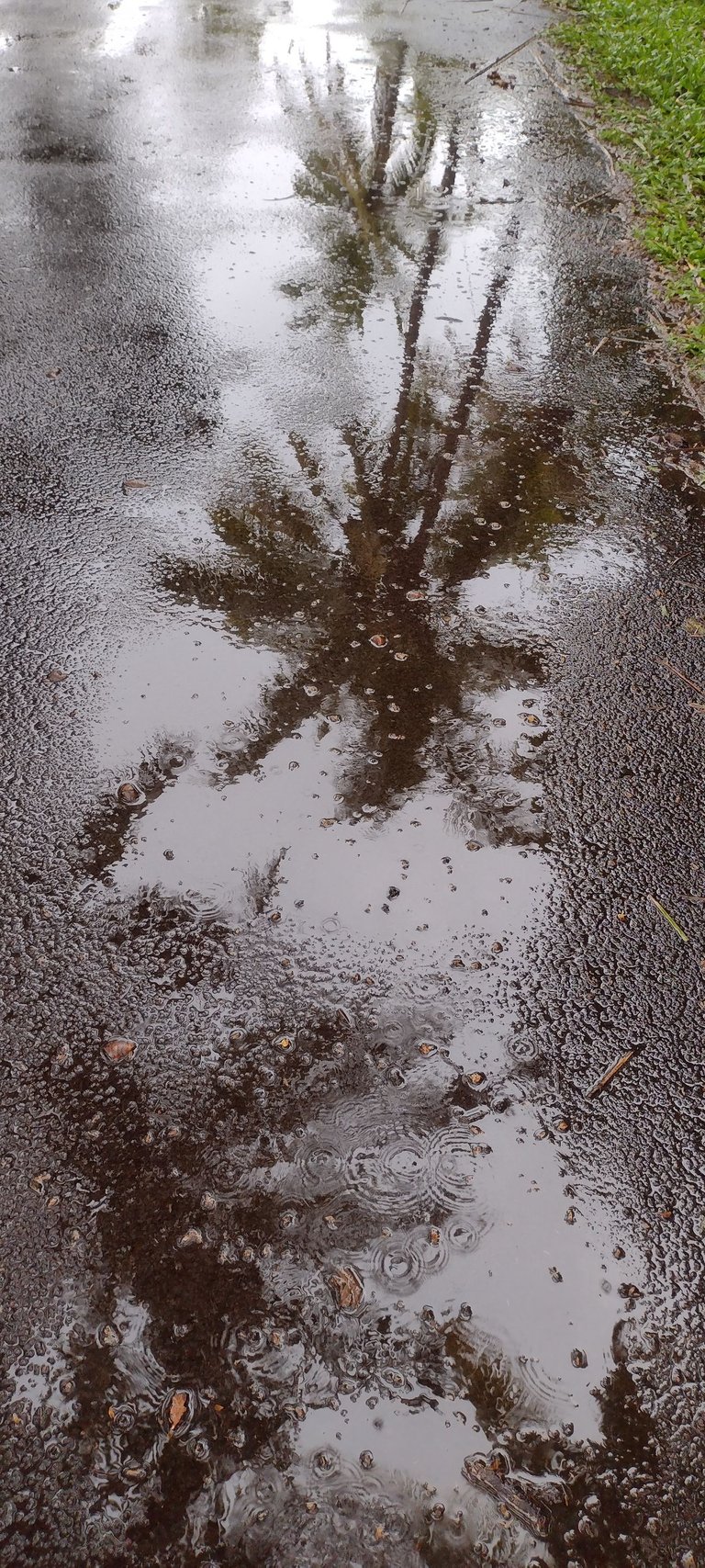 We went to the Kehena/Seaview area, where I lived with Kai for four months. I also wasn't crazy about going there, as Kai still lives in Seaview. Ano climbed seven coconut tree today, and the last two were on a property that was just next door to The Sanctuary of the Blue Dragon, where Kai and I lived together. These posts began after she broke up with me there, five days before my birthday last year. This was only the second time in eight months that I had been back to this area.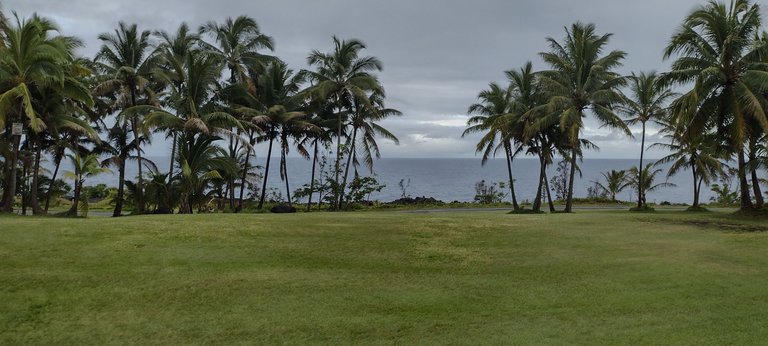 Since I was out most of the day, the photos that I share here tonight are all from the areas where we were working. The one thing that I forgot to photograph were the coconuts that we harvested! Doh! I even got one of Ano in the middle of climbing! I did my best to continue with my Hive catch-up while I was out, but it was not easy, as I was quite busy. I did make some headway, though.

As soon as we got back to GaiaYoga Gardens, I immediately made some food, and then headed straight for the Flow House to do some intense focused work on catching up on Hive as quickly and efficiently as I possibly could, as I had a lot to do! I finally finished just before I stated this post. Whew!

It's now almost 12AM, and I very much need to sleep, so I will take my leave now to dive into dreamland post haste. I deeply appreciate you all! Until tomorrow! 😁 🙏 💚 ✨ 🤙

All photos were taken with my Motorola G Power Android Phone.

Thank you all so much who have helped me get to where I am today, and allowing me to share more of the beauty and magic from my life and my world with you, and for your continuous appreciation and support! I am truly deeply grateful! 😁🙏💚

If you'd like to find me on other alternative platforms where I have accounts (I spend most of my time here on Hive), click on this signature image below to go to my LinkTree page.

If you'd like to send me a BTC Lighting Tip (made possible by the fantastic work of brianoflondon on @v4vapp), just scan the QR image below. 👇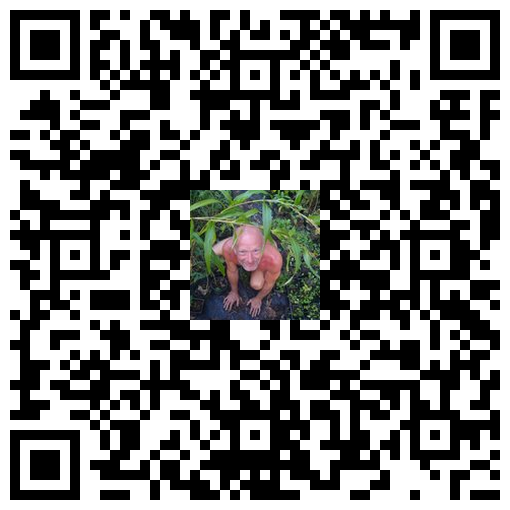 Signature image created by @doze, and the dividers made by @thepeakstudio, with all tweaked to their present form by me.

---
---