(Esp-Eng) Incomplete gestation in banana plant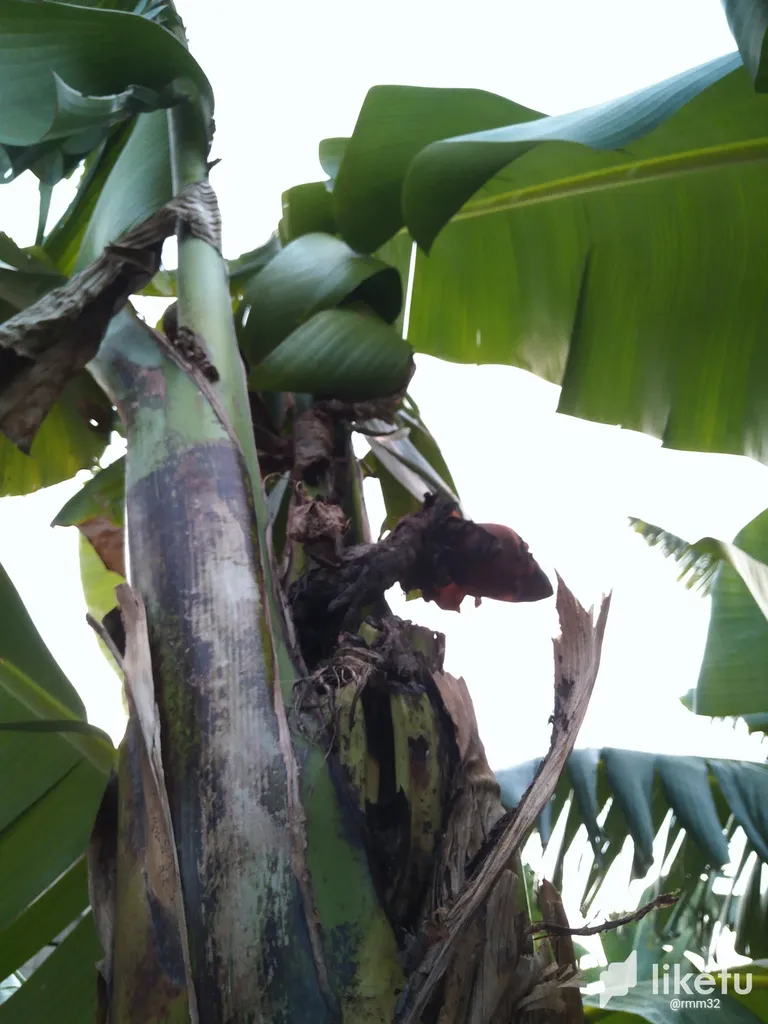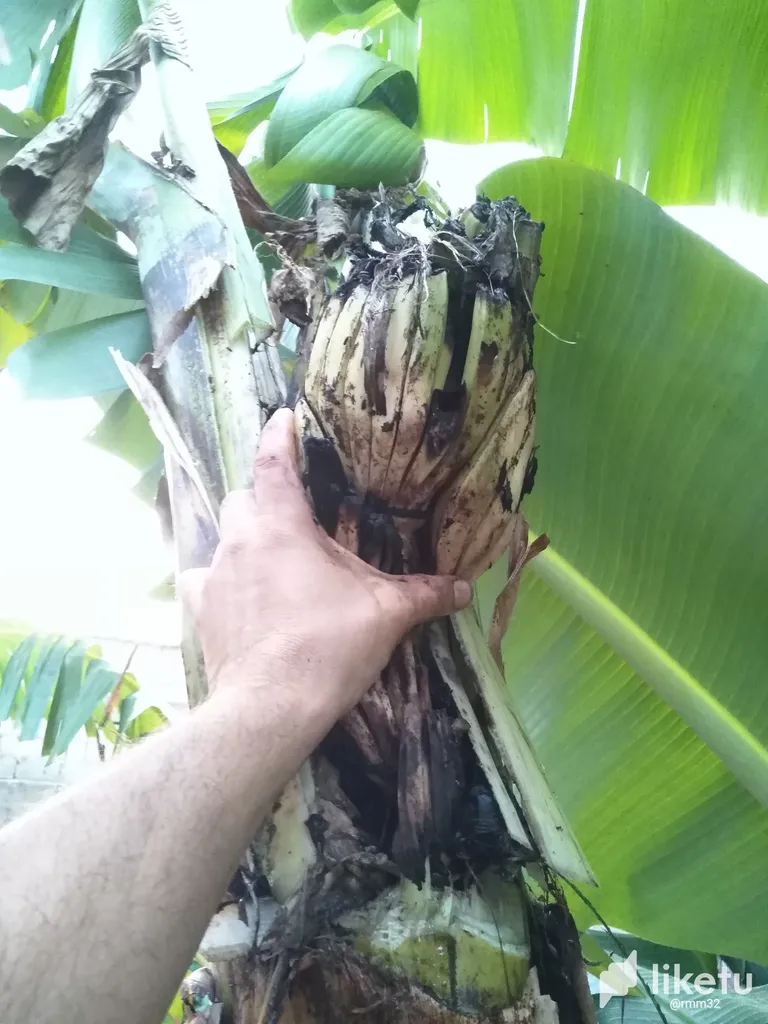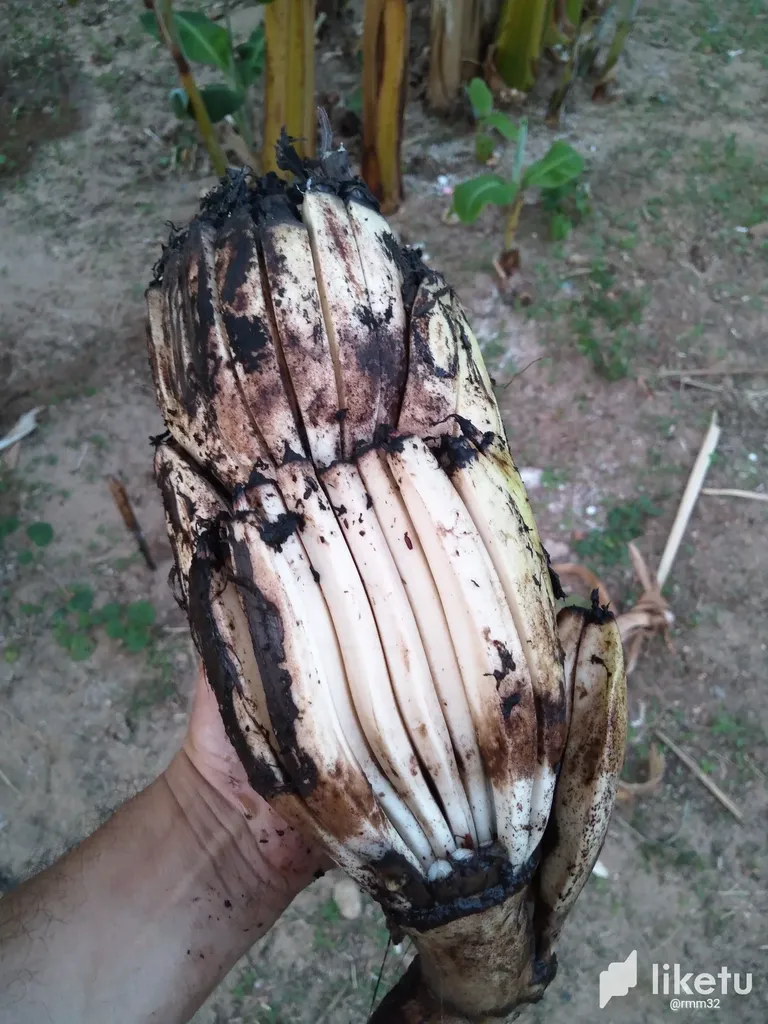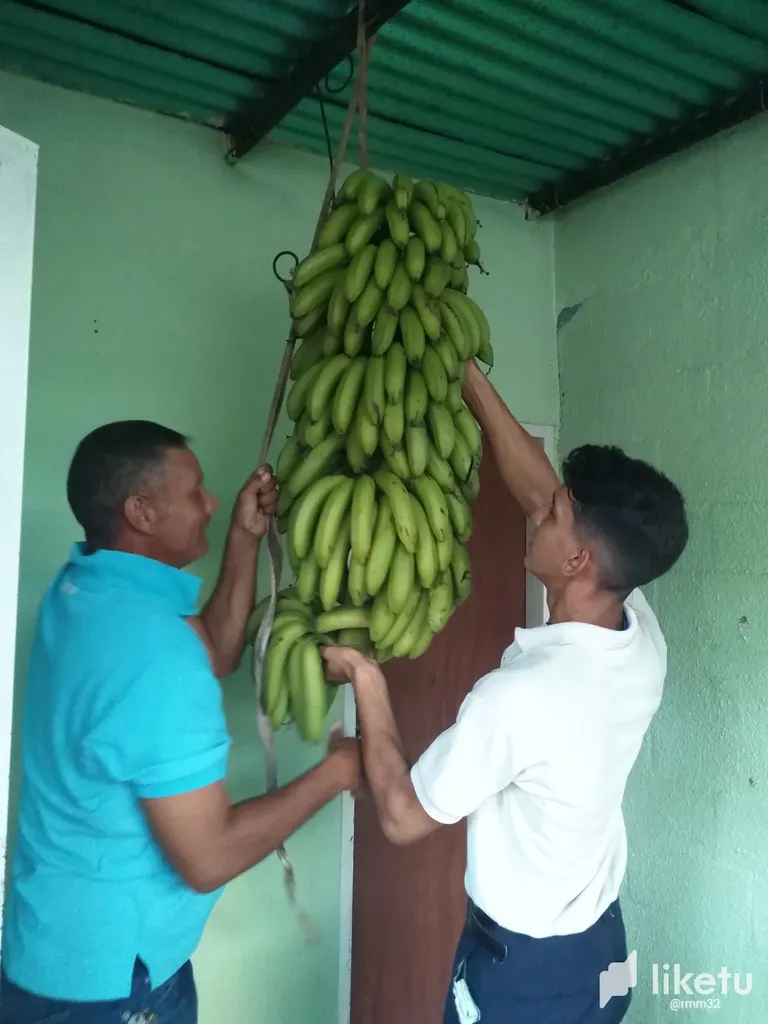 Esp
Las plantas de banano también tienen problemas de gestación, esto lo podemos observar en las imágenes mostradas donde claramente se ve que el racimo quedó atrapado dentro del tallo de la planta.
Esto trajo como consecuencia que el racimo se empezará a desarrollar dentro de la cavidad pero luego inició un proceso de descomposición interna.
En condiciones normales la planta expulsa desde su interior el capullo donde vienen los bancos, estos poco a poco se van desarrollando hasta culminar su etapa de crecimiento y madurez.
Las plantas de banano necesitan un tierra fértil y libre de plagas par a evitar este tipo de atrasos o gestas incompletas, lo mismo sucede con los seres humanos, la data de vitaminas, ácido fólico y calcio pueden generar perdidas como las que observamos en las plantas de banano.
Espero les guste esta información y si no habían visto este tipo de eventos en una planta de banano pueden hacermelo saber en los comentarios.
---
Eng
Banana plants also have gestation problems, as can be seen in the images shown here, where it is evident that the bunch was trapped inside the stem of the plant.
This caused the bunch to begin to develop inside the cavity, but then began a process of internal decay.
Under normal conditions, the plant expels from its interior the bud from which the shoots come out, these develop gradually until they reach the stage of growth and maturity.
Banana plants need a fertile soil and free of pests to avoid this type of delays or incomplete gestations, the same happens with human beings, the date of vitamins, folic acid and calcium can generate losses like the ones we observe in banana plants.
I hope you like this information and if you have not seen this type of events in a banana plant you can let me know in the comments.
Traducido con Deepl
Cámara utilizada Huawei Dub-Al00
---
For the best experience view this post on Liketu
---
---