Three species of interesting little animals and very beautiful and graceful wildflowers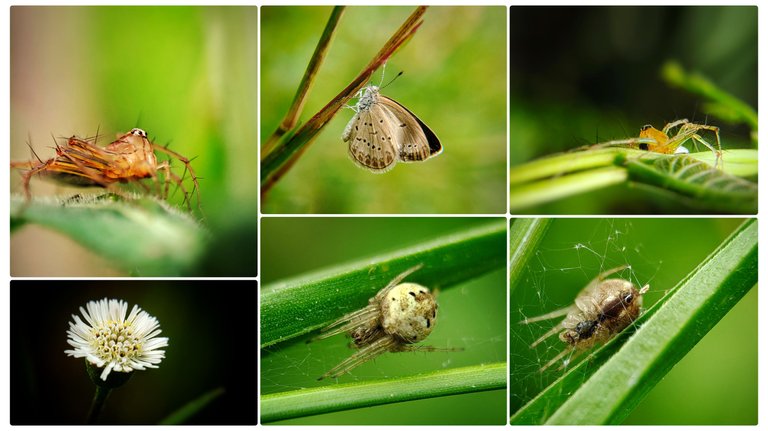 ---
Good evening everyone, I hope you have a nice day this weekend and are in good condition, as usual today I am back hunting for some portraits of small animals this Saturday in a small forest located in the next village.
And before I leave I always bring a smartphone camera and macro lens in my bag, and when I got there I immediately explored this small forest, and soon I saw a beautiful butterfly that was crawling on one of the dry leaf stems.
The butterfly is a type of Pseudozizeeria maha which has a small body with a bright brown color and looks very beautiful, and at that time I immediately took several angles of pictures although not many, because this butterfly disappeared flying in another direction when I wanted to take some different angles.
Pseudozizeeria maha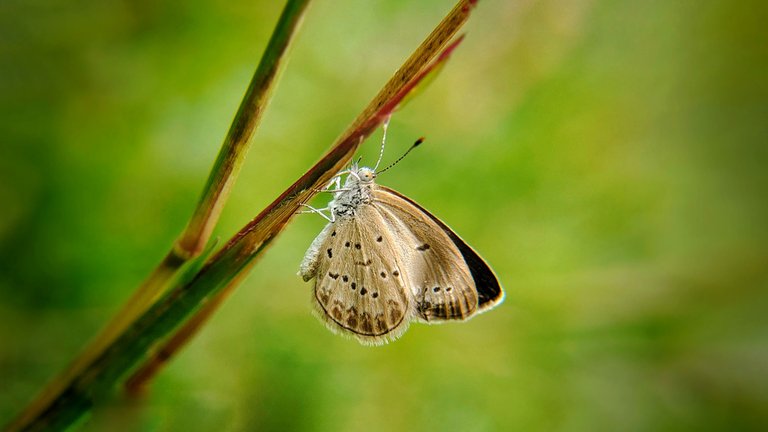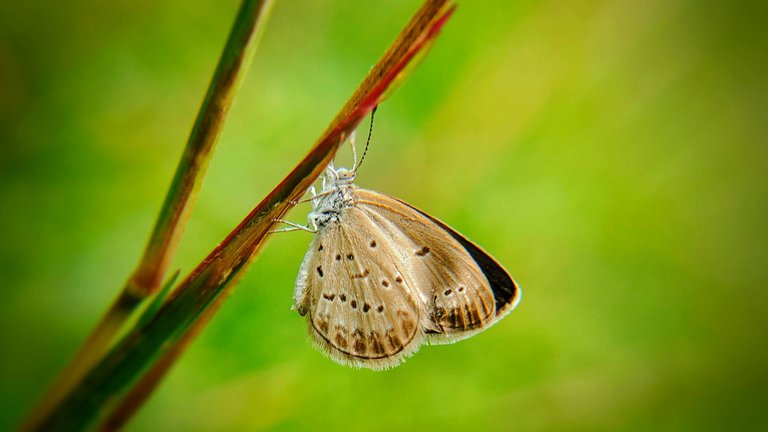 ---
---
After that I went back to exploring this small forest and a few steps later I found two different species of spiders, but they looked very beautiful and unique because they had different shapes starting from their bodies and colors which had their own characteristics.
And these two species of spiders are known by other names, namely Neoscona arabesca & Oxyopes salticus spiders, and you can see below some portraits of these two species of spiders and I hope you like them and can enjoy them.
Neoscona arabesca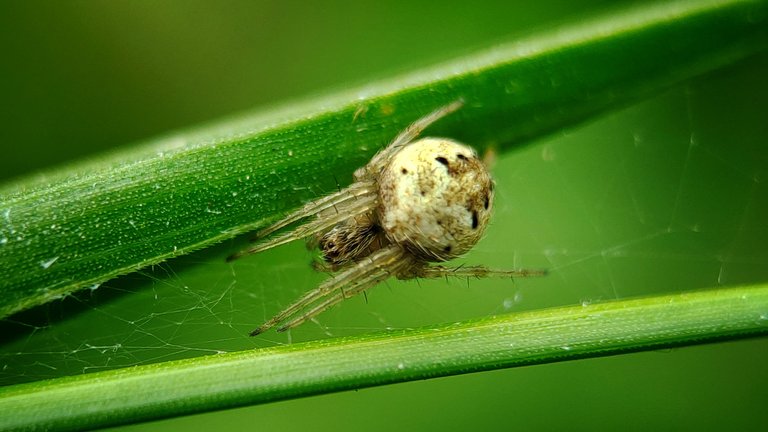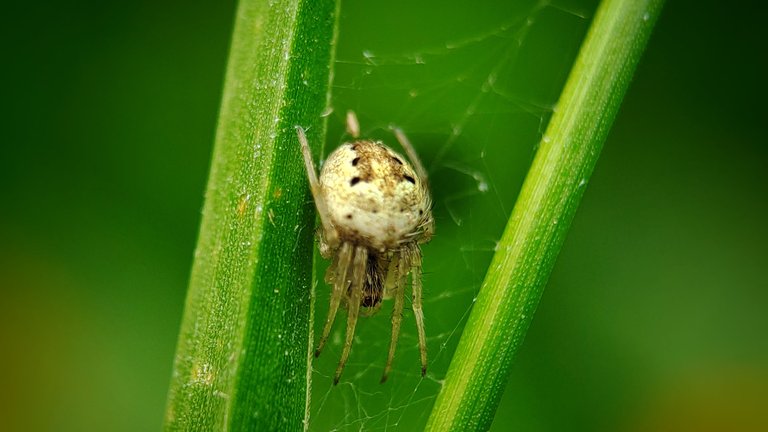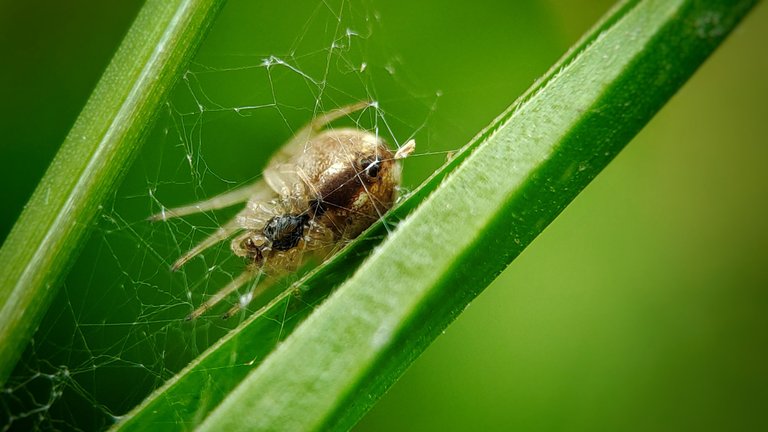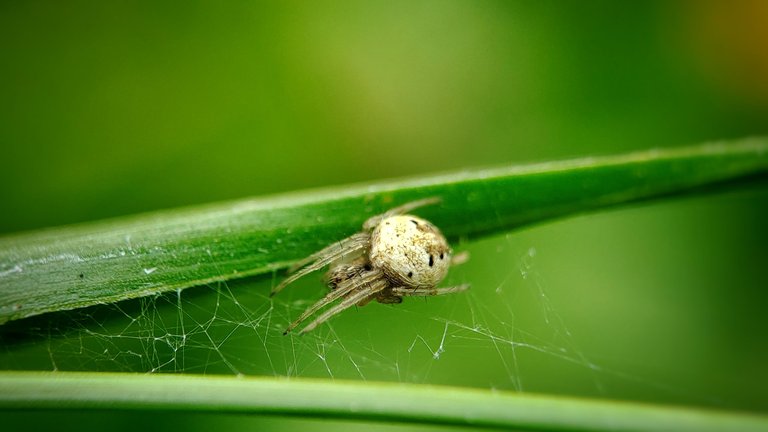 ---
Oxyopes salticus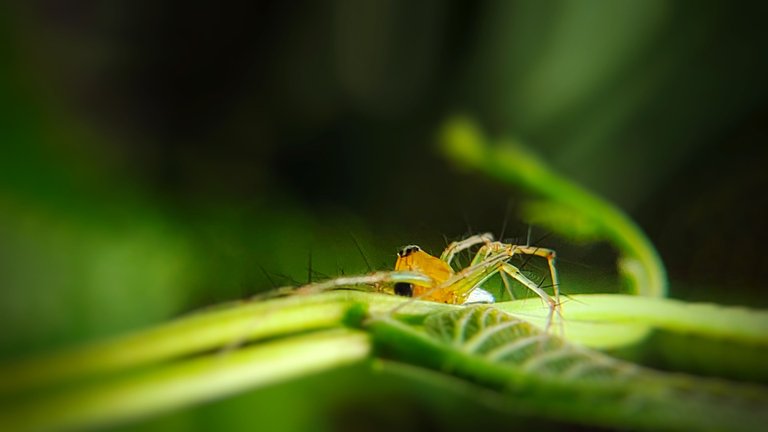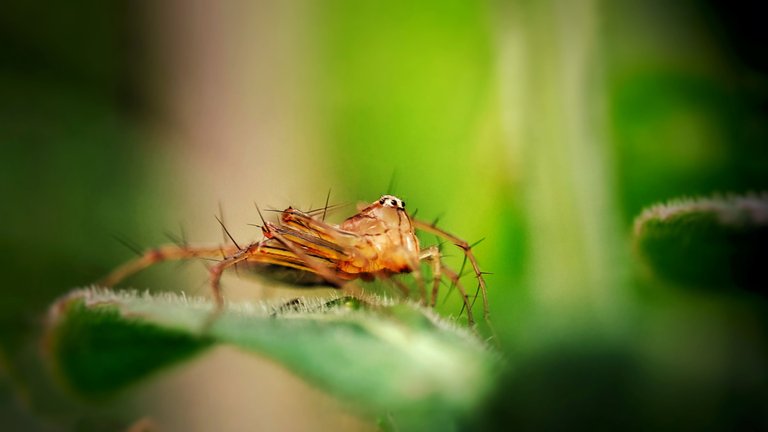 ---
---
After that, I also found wild flowers which were very beautiful and elegant, because these wild flowers have their own charm starting from their very beautiful shape and color, and I hope you like them.
Flower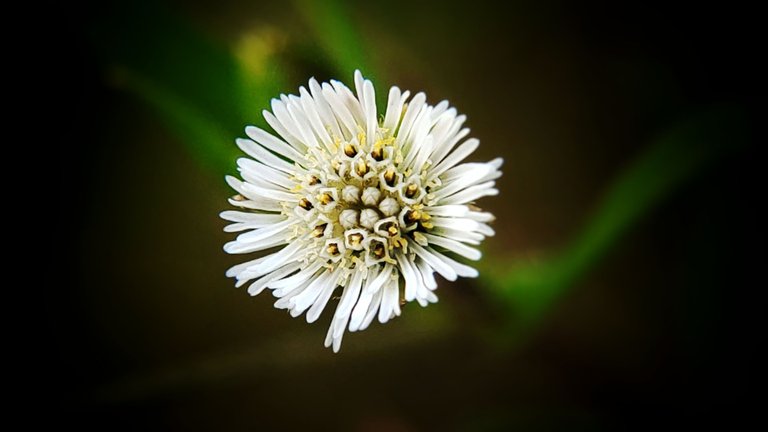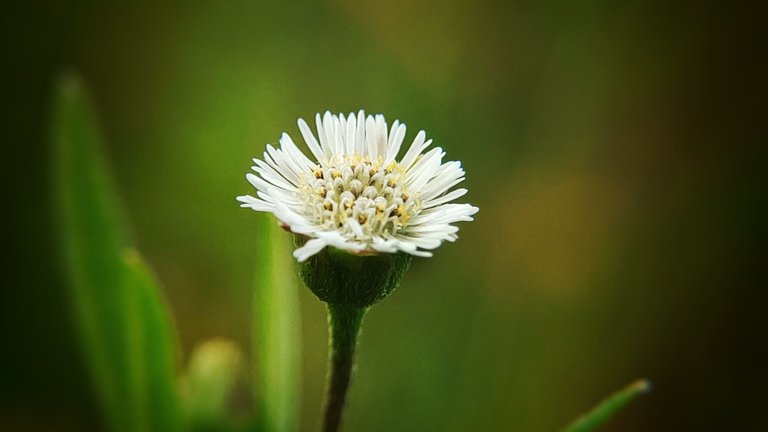 ---
| Camera | Smartphone |
| --- | --- |
| Location | Forest Aceh, Indonesia |
| Category | Animal & flower |
| Editing | Snapseed |
| Photographer | @ridor5301 |
---
---