Monomad | Two types of mushrooms (Psathyrella & Leucocoprinus fragilissimus) which are very beautiful and unique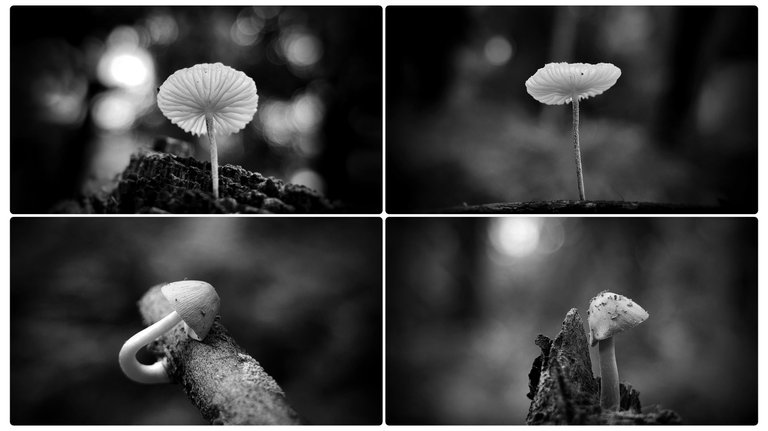 ---
This is my entry for the #monomad challenge curated by @monochromes today.
Good evening everyone, I hope you always have a nice day and are in good condition wherever you are, yesterday I went back around the garden and found two species of very beautiful and elegant mushrooms, both species of mushrooms are known as Psathyrella mushrooms & Leucocoprinus fragilissimus mushrooms.
The first mushroom I found was this Psathyrella, which grew abundantly on a rotting log and at that time I immediately took several poses from this mushroom and it looked very beautiful and elegant, because this mushroom has a very beautiful cap with a slightly yellowish brown color and usually this mushroom grows in conditions after it rains.
Psathyrella is a large genus of about 400 species, and is similar to the genera Coprinellus, Coprinopsis, Coprinus and Panaeolus, usually with a thin cap and white or yellowish white hollow stem.....Wikipedia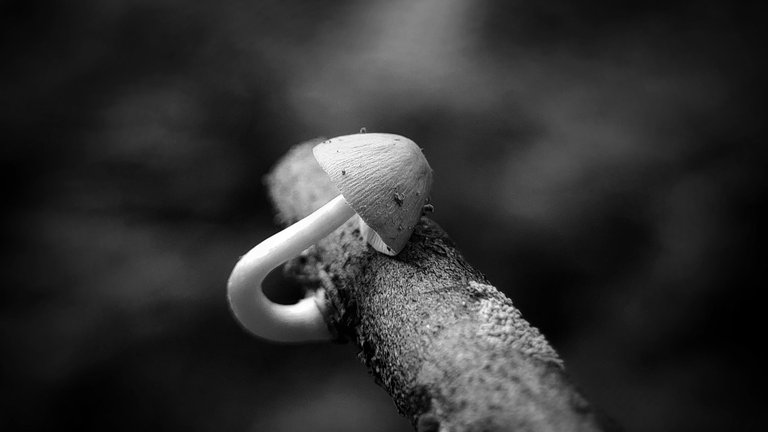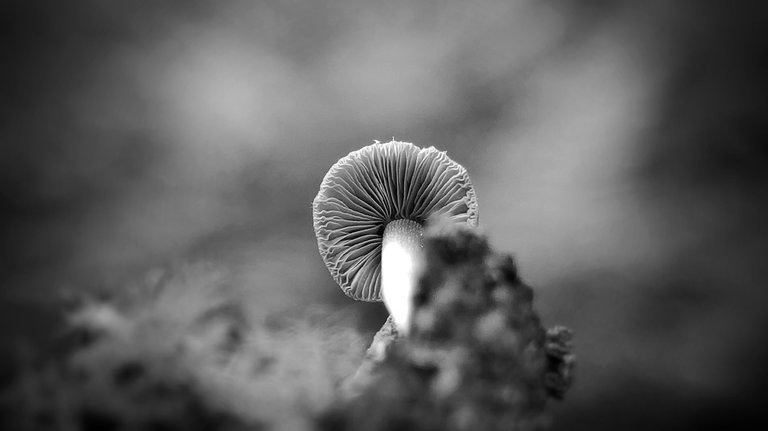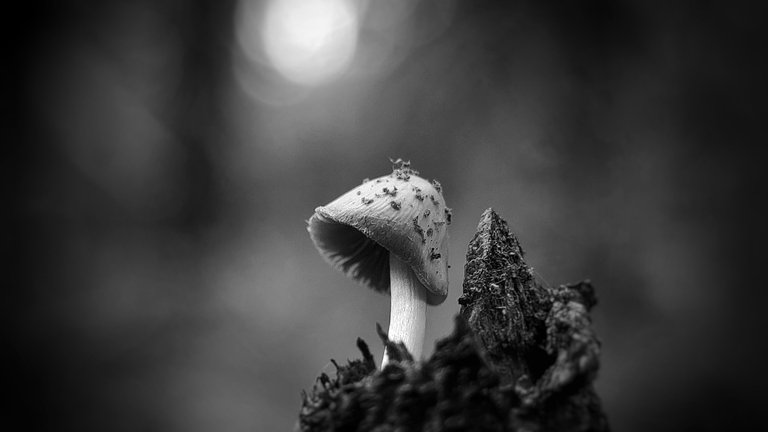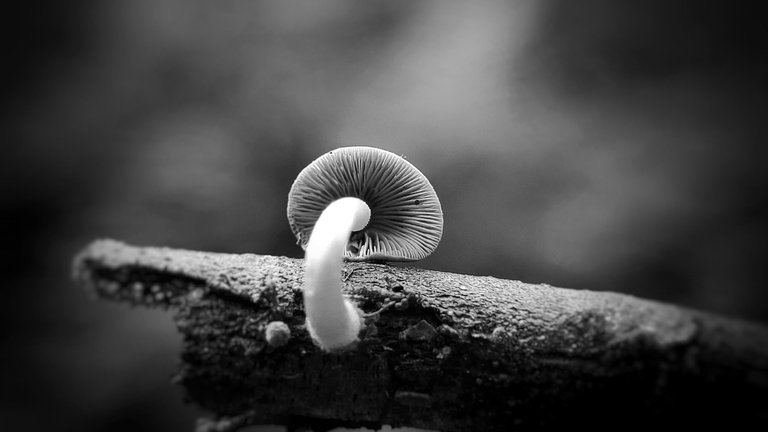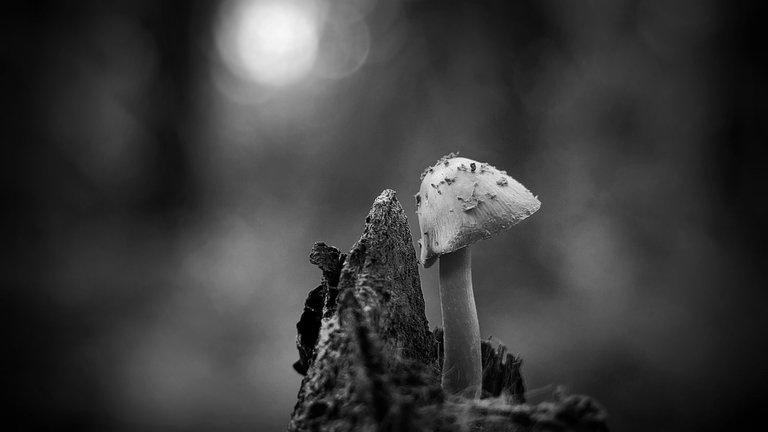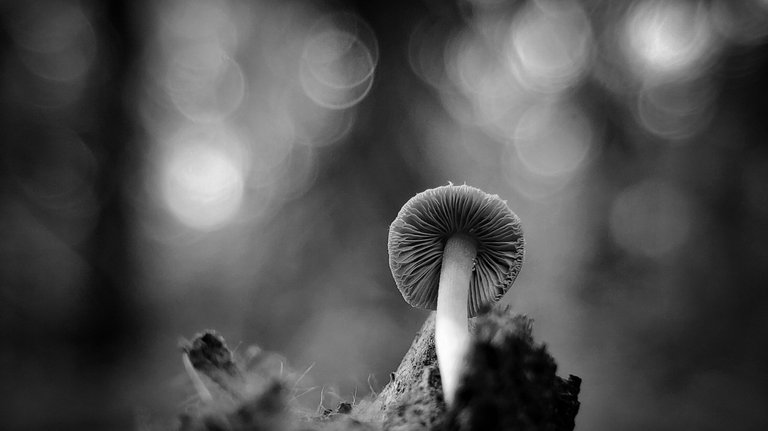 ---
---
And after that I also found this Leucocoprinus fragilissimus mushroom, which grew on a dead tree that had been cut down and as usual that day I immediately took several poses from this mushroom which looked very beautiful, because the mushroom has its own characteristics starting from the shape and the color.
Leucocoprinus fragilissimus, commonly known as the fragile dapperling, is a species of gilled mushroom in the family Agaricaceae.....Wikipedia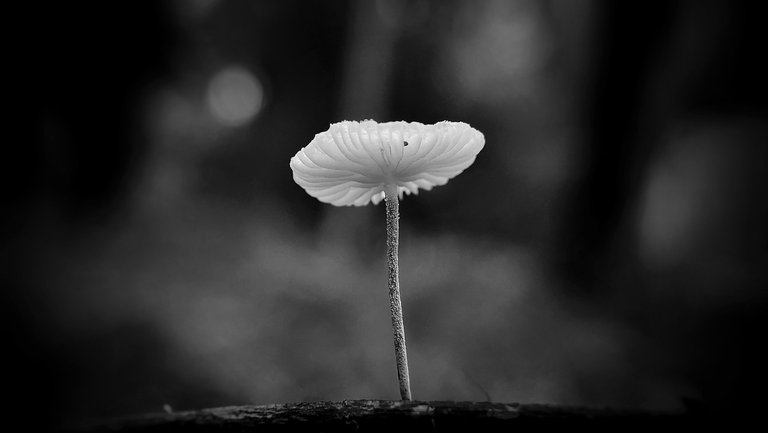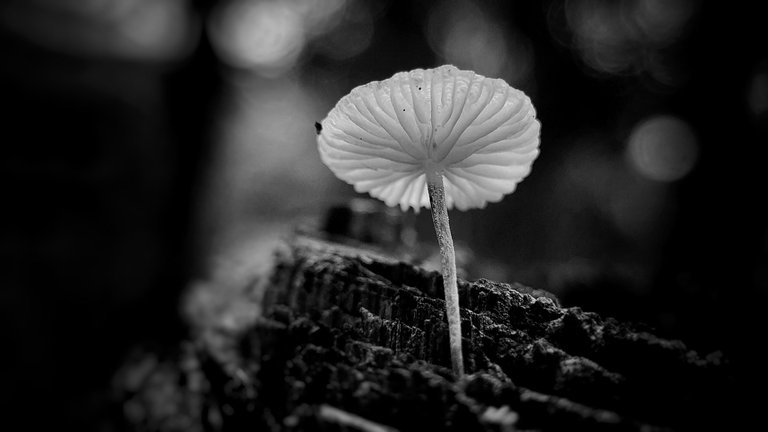 ---
| Camera | Smartphone & Macro lens |
| --- | --- |
| Location | Aceh, Indonesia |
| Category | Mushroom |
| Editing | Snapseed |
| Photographer | @ridor5301 |
---
---