Monomad | The tiny mushroom of the Coprinellus micaceus species looks very beautiful this Sunday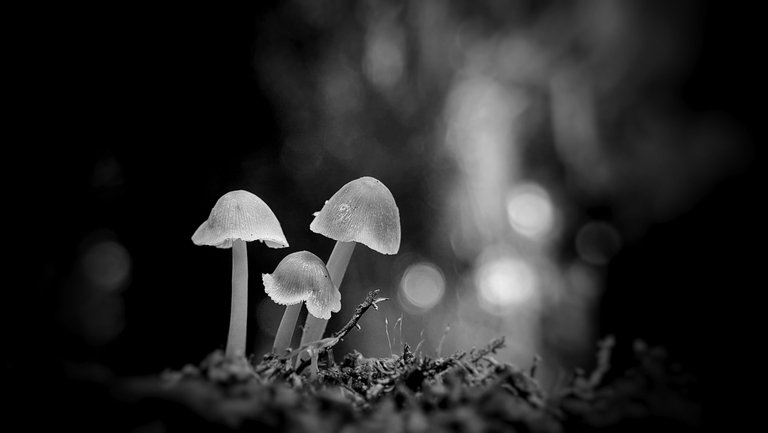 ---
This is my entry for the #monomad challenge curated by @monochromes today.
On this occasion I again captured several portraits of very beautiful small mushroom species growing in my garden today, because a few days ago our village was hit by rain again so there were lots of mushrooms which are known by another name, namely Coprinellus micaceus, which grows well in some rotting wood.
So on that occasion I immediately took my smartphone camera and macro lens in my bag, and immediately took several angles of pictures of this tiny mushroom species which looks very beautiful and elegant and I hope you like some of the picture poses of this tiny mushroom, which I got on Sunday Today.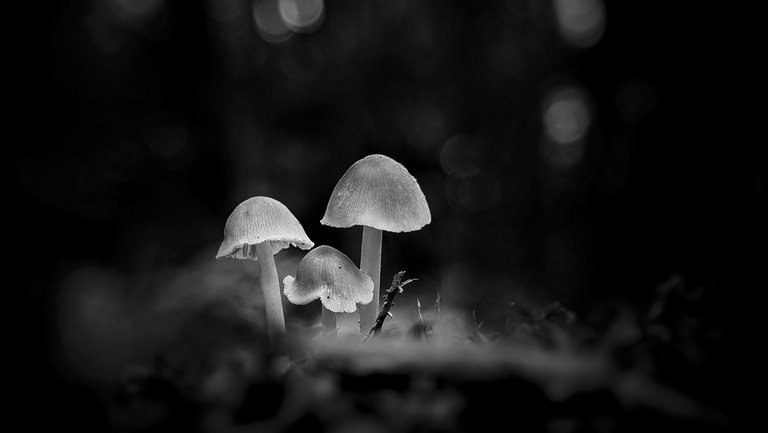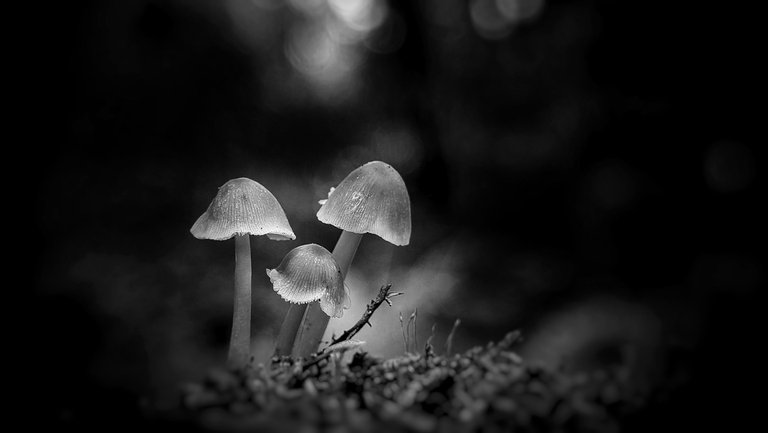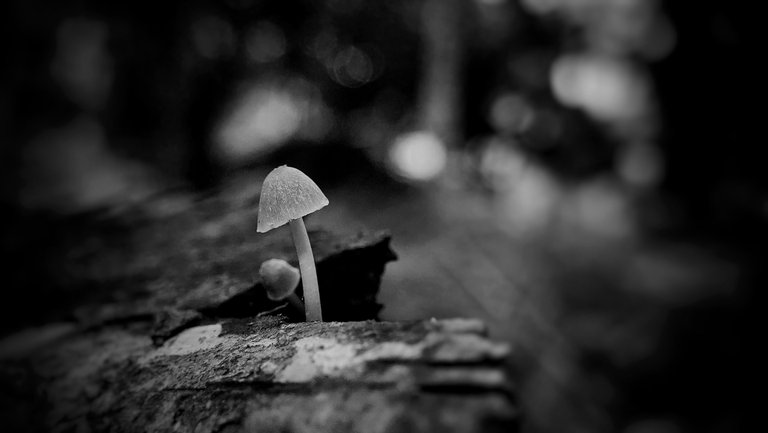 ---
This fungus usually grows well on several dead and rotting trees, has a small body shape with a slightly yellow and brown color with a tiny hat that looks very beautiful and charming. and usually this fungus grows a lot in the rainy season, and usually dies in the summer.
Coprinellus micaceus is a saprotrophic species, deriving nutrients from dead and decomposing organic matter, and grows in and around stumps or logs of broad-leaved trees or attached to buried wood.....Wikipedia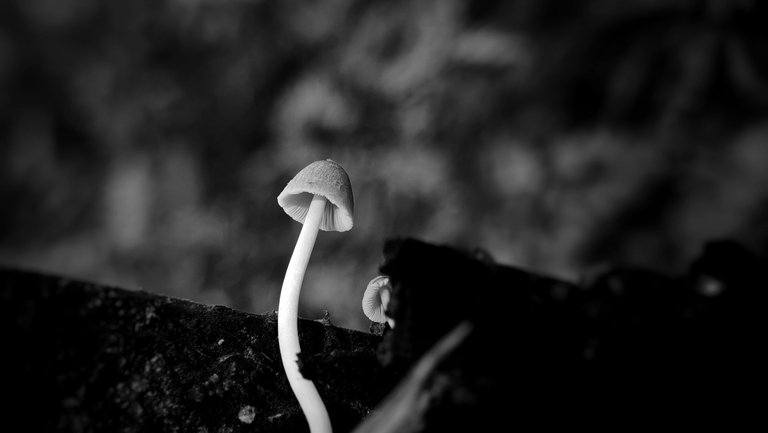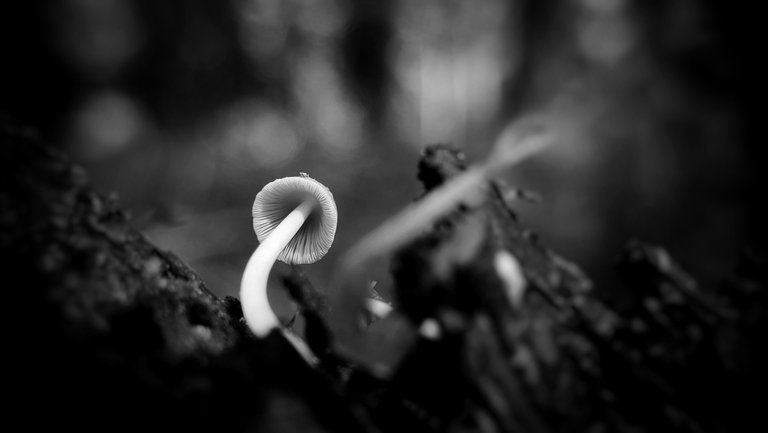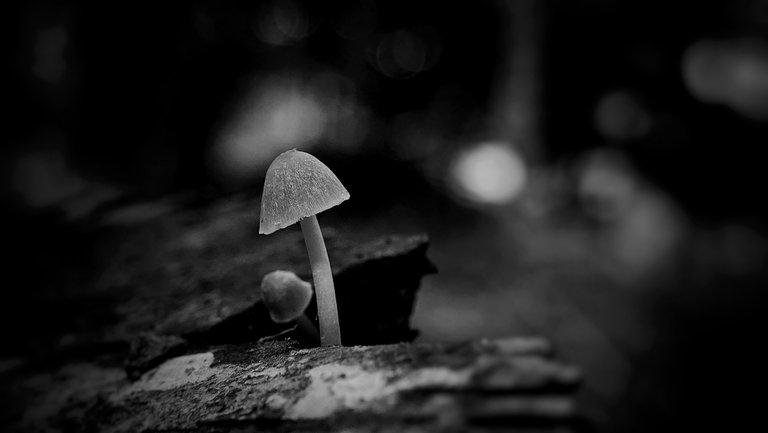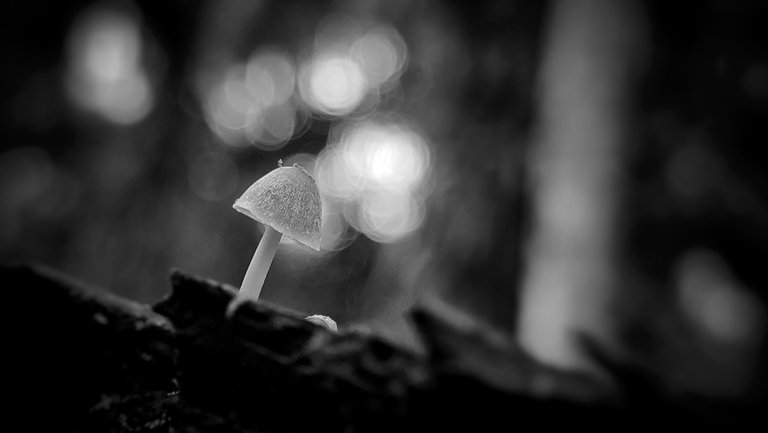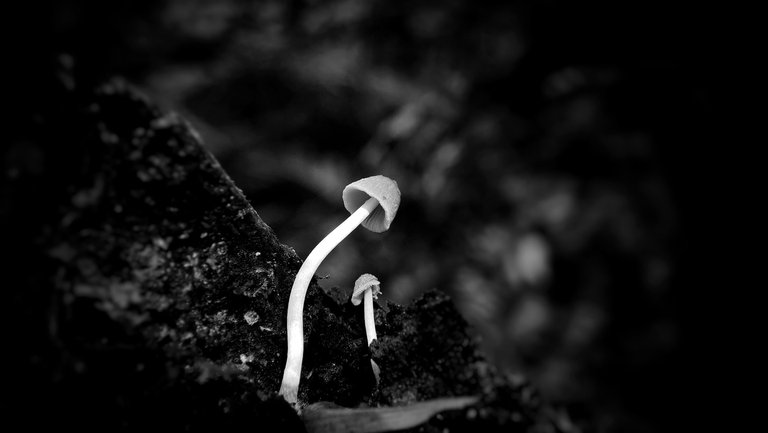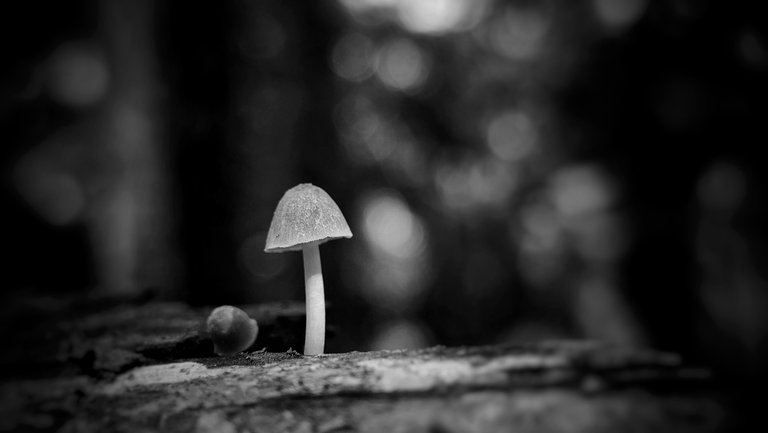 ---
| Camera | Smartphone & Macro lens |
| --- | --- |
| Location | Aceh, Indonesia |
| Category | Mushroom |
| Editing | Snapseed |
| Photographer | @ridor5301 |
---
---