HIVE/BUSD Trades: March 17 & 18 sample of trading out of hive ecosystem

Following the trading advice (in French and English) made by @Koussbar via the HIVE/BUSD pair and presented in his various posts is one of the strategies that makes it easy to increase your Hive assets in order to reinvest them in the ecosystem. of HIVE.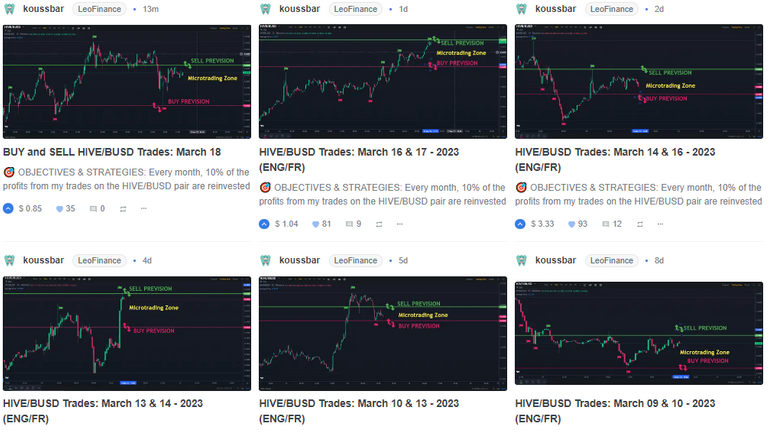 Link for HIVE/BUSD trading tips
🌐 HIVE/BUSD trades and tips as of March 18
🌐 Blog on HIVE/BUSD Trades
---
---
Les conseils de trading (en français et en anglais) faits par @Koussbar via la paire HIVE/BUSD et présentés dans ses différents posts est une des stratégies qui permet d'augmenter facilement ses actifs Hive afin de les réinvestir dans l'écosystème. de la RUCHE.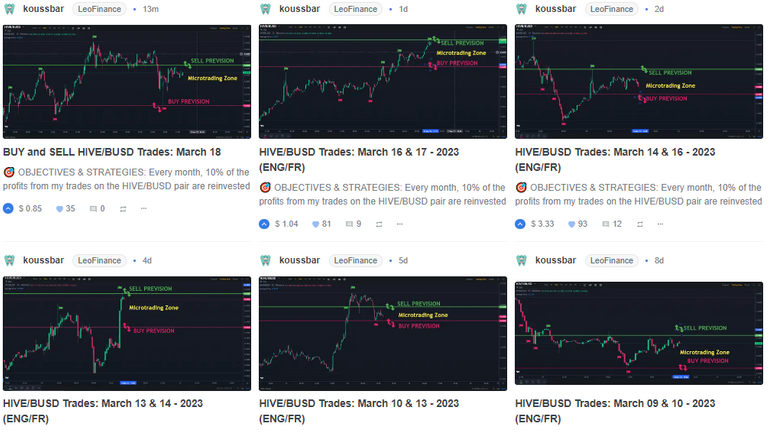 Lien pour les conseils de trading HIVE / BUSD
🌐 Trades et conseils HIVE/BUSD au 18 mars
🌐 Blog sur les transactions HIVE/BUSD
---
---