Monomad top model photography - monomad chalenge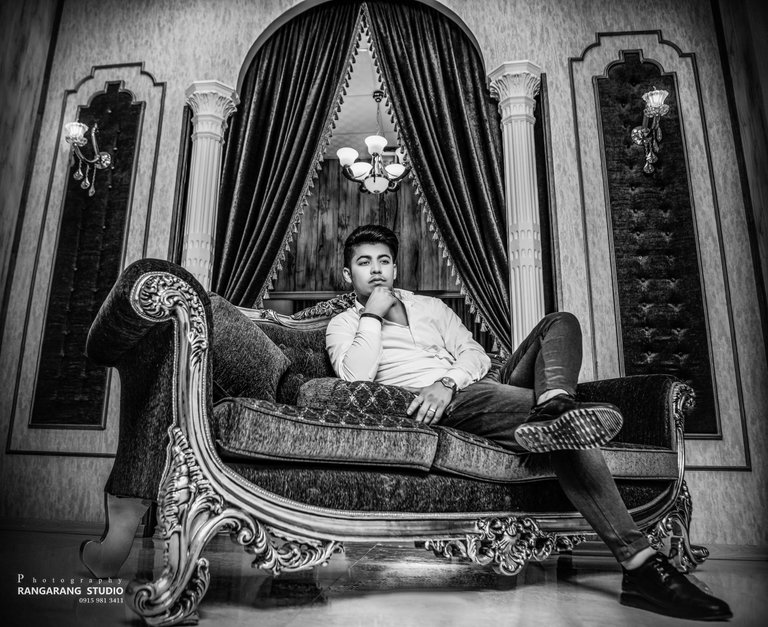 Hello friends, I hope you are well, I am a menti and I want to see one of my models' photos today.
In this series of photography, I tried to take good photos using different framing.
I did the lighting with the help of two light branch, because I couldn't take a light branch with me in this place where I photographed, because it was in the location.
In this wonderful location, where there are lights in the environment, I tried to make the most of it.
Aesthetically, the symmetry you see in the sconces and then the overhead chandelier after the arches and columns, as well as choosing the sofa that you see most harmoniously with the setting and curtains. He put everything in it. I made a point to follow.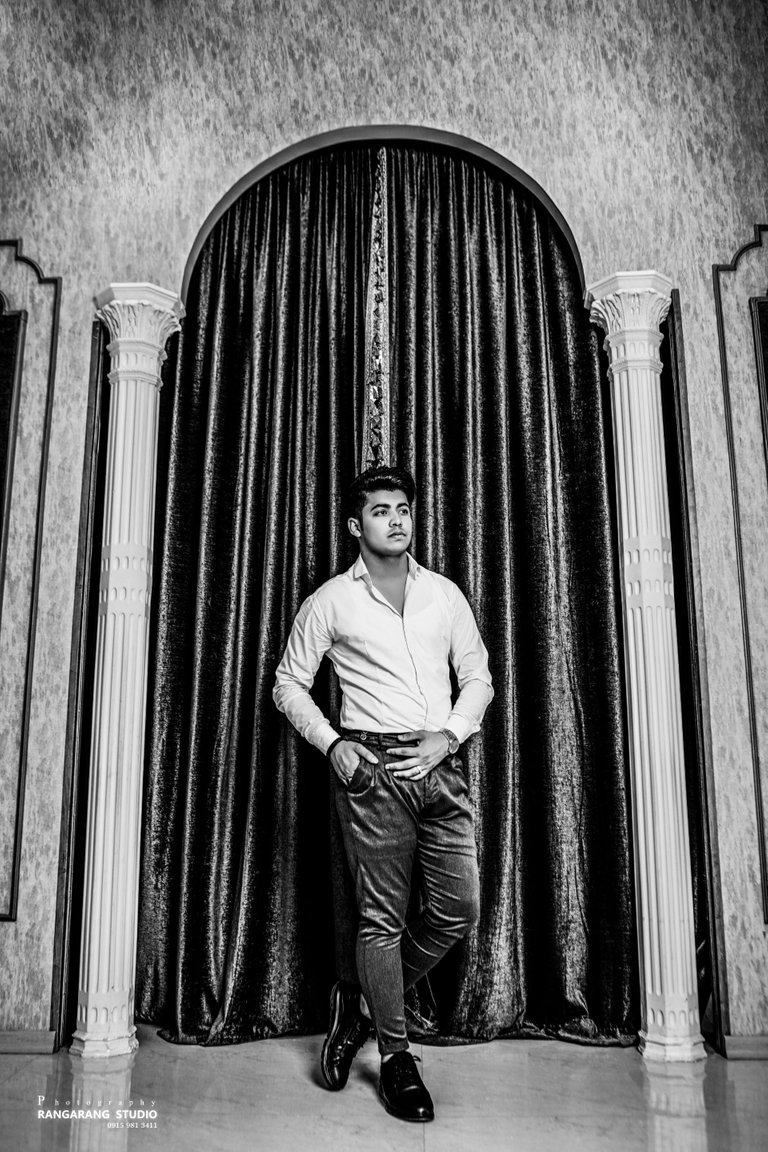 After all this, we come to how to pose to the model, a situation that you know has many differences between the pose and the way of standing and sitting between female models and male models, and therefore, the model that I give to the subject for my photo is because of this. . Ha, it is common to show his dignity, masculinity and strength.
Here I opened the curtains and placed him in the center until the photo shoot was over.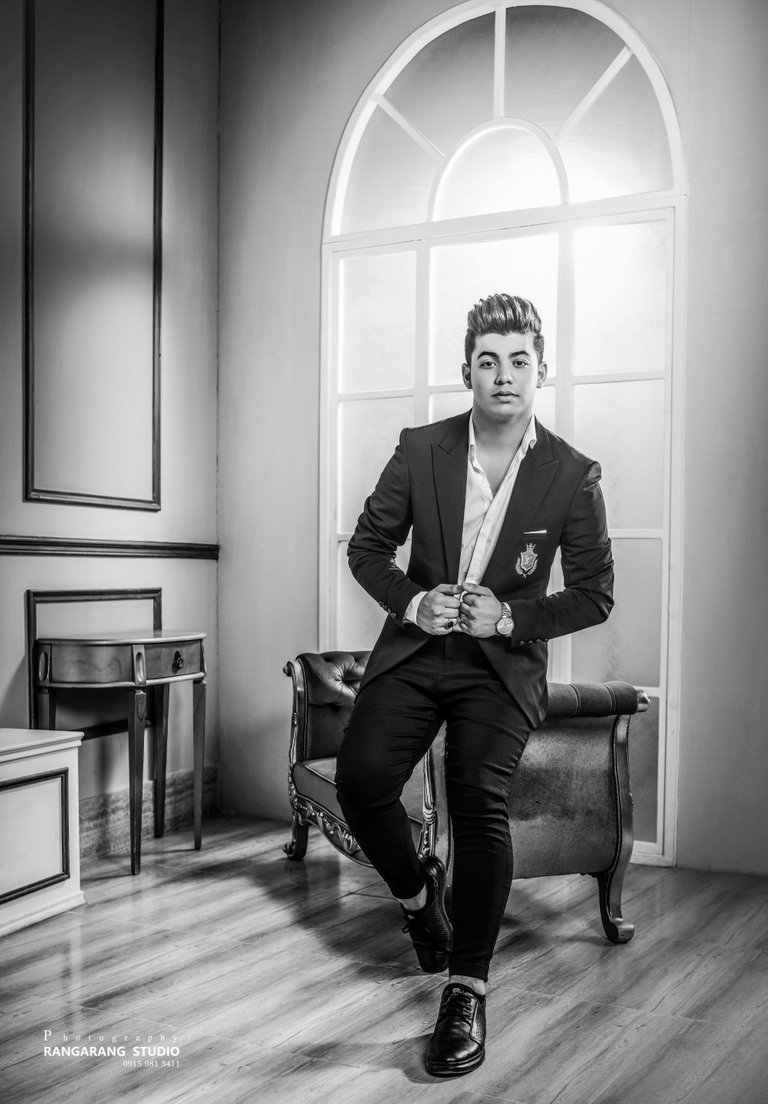 In the third photo, we completely changed the style. A modern style with a dark colored suit and a light colored dress underneath is one of the best choices, notice the way the model is standing, he is leaning slightly forward and stretching his face, the way the legs are also and the way they are placed The hands are among the tips that we followed in this photo to make the photo better. I also put a backlight so that my model is completely separated from the back.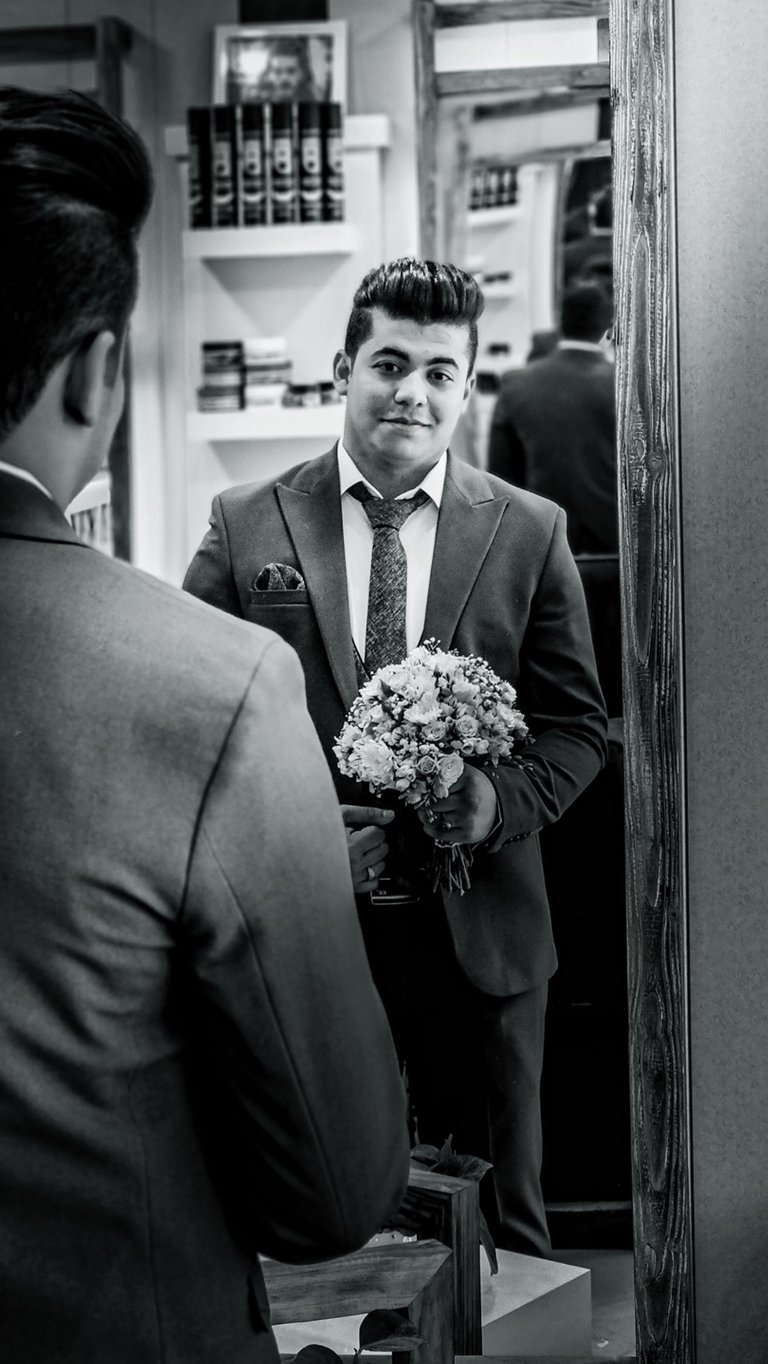 Unexpectedly, he came to the atelier one day and brought a wedding invitation card, along with a request to shoot and photograph the ceremony, and entrusted me with his day. These photos in the continuation of the meeting are related to the day of the ceremony, which is being prepared in the salon, and after that I wanted to go after the bride and reach the others.
It was a very good and glorious day, my models and their wives went to Atelier Mian for photography after a while, it was a pleasant feeling that I experienced.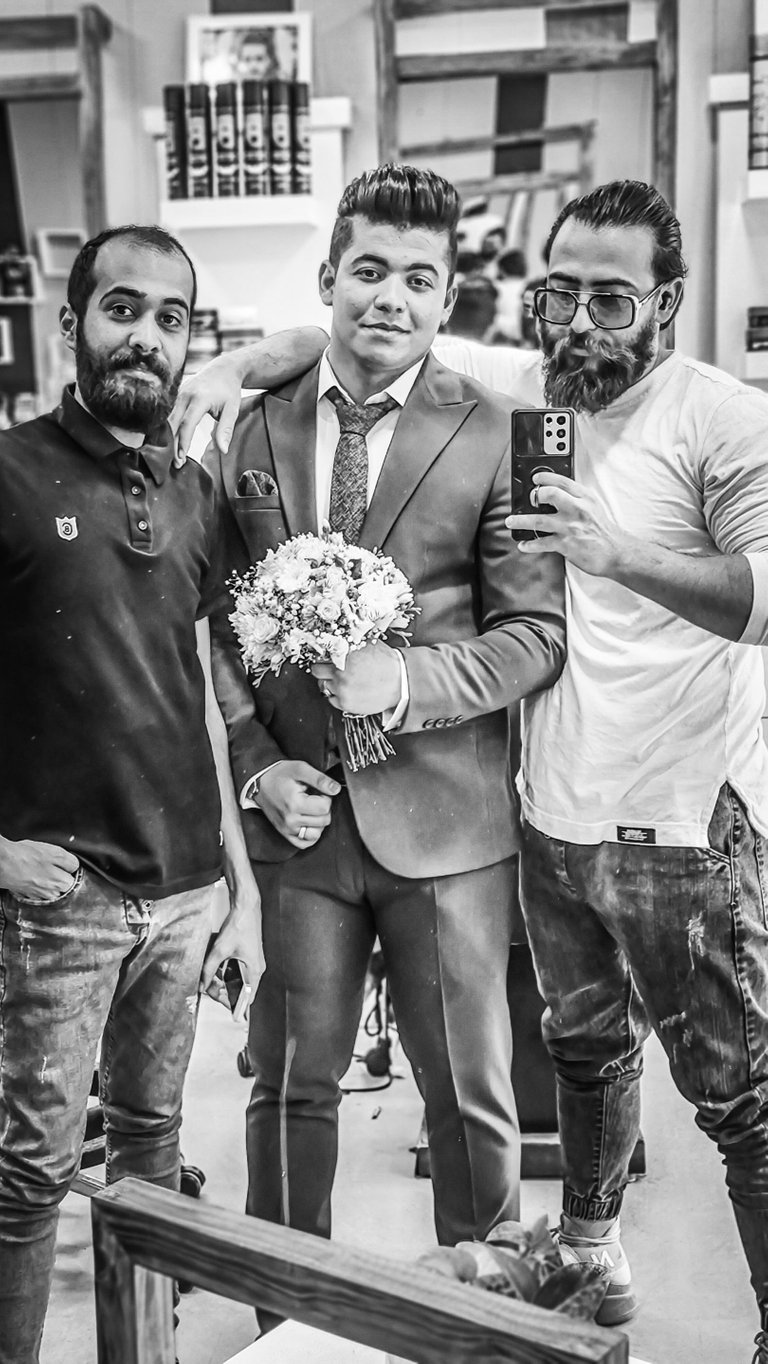 Dear friends, most of you know my face, but I will introduce you in order from the right side, I am holding the phone and then the groom, who is the same model in the photo, and his hairdresser is next to him.
I wish you all success and happiness. Have a good day ...❤️
Photography By @menati
---
---