Another colorful splash to delight our soul =/= Ein paar weitere Farbtupfer, um unsere Seele zu verwöhnen 👹🍣🎎 Wonderful Japan ENG-GER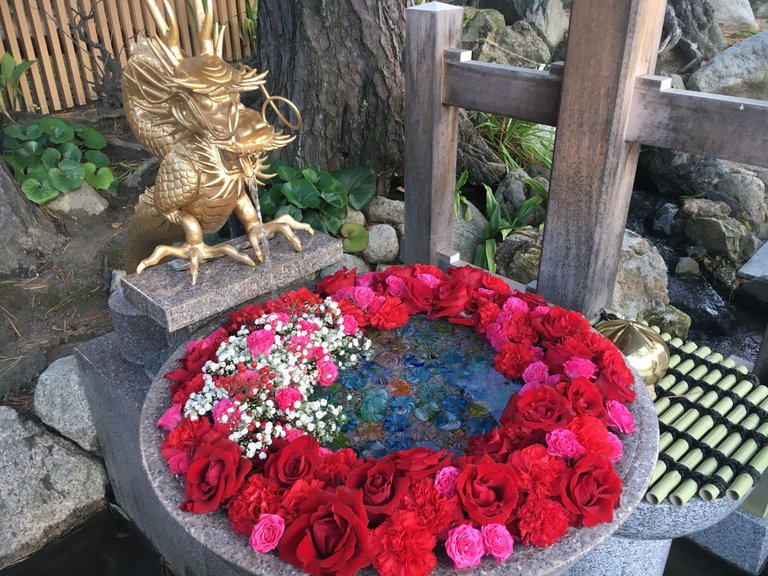 The fact that late autumn still has a whole range of colors to offer has been proven to us quite often. It's not just the trees and bushes that have been putting on a wonderful display of color recently, there are also a whole lot of flowers that bloom at this time of year. And fortunately, I already know a few places where I can enjoy this colorful display.
As I've shown you before, the main shrine in our town has been decorating the water basins for ritual hand cleansing with ever-changing flower arrangements in recent years, which surprise and delight me anew every season. These days it's mainly roses and chrysanthemums, but also a few other flowers which I as an botanical amateur am once again unable to identify. Nevertheless, my eyes and my heart were delighted by this cheerful and colorful sight and I always have a reason to stop by here and take another look.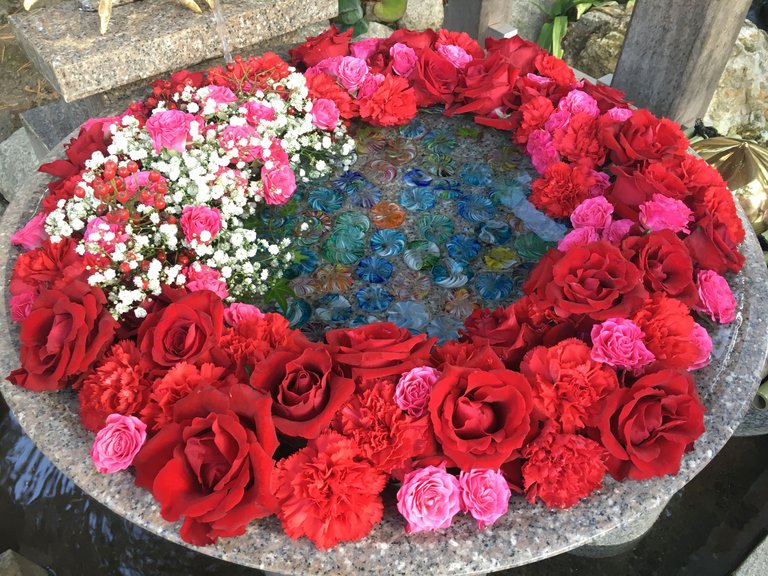 DEUTSCH
Das auch der spätere Herbst noch mit einer ganzen Menge an Farben aufwarten tut, hat er uns schon recht oft bewiesen. Nicht nur an den Bäumen und Büschen hat sich in der letzten Zeit ein herrliches Farbenspiel gezeigt, es gibt auch immer nich eine ganze Menge Blumen, die in dieser Jahreszeit blühen. Und glücklicherweise kenne ich mittlerweile ein paar Orte, an denen ich dieses bunte Farbenspiel geboten bekomme und genießen kann.
Wie bereits früher schon einmal gezeigt, dekoriert der Hauptschrein in unserer Stadt in den letzten Jahren die Wasserbecken zur rituellen Handreinigung mit immer wieder wechselnden Blumenarrangements, welche mich zu jeder Jahreszeit von Neuem überrasche und erfreuen. In diesen Tagen sind es hauptsächlich Rosen und Chrysanthemen, aber auch ein paar andere Blumen, die ich als Laie mal wieder nicht zuordnen kann. Aber trotzdem freuen sich meine Augen und mein Herz über diesen fröhlich-bunten Anblick und ich habe immer wieder einen Grund vorbeizukommen und hinzusehen.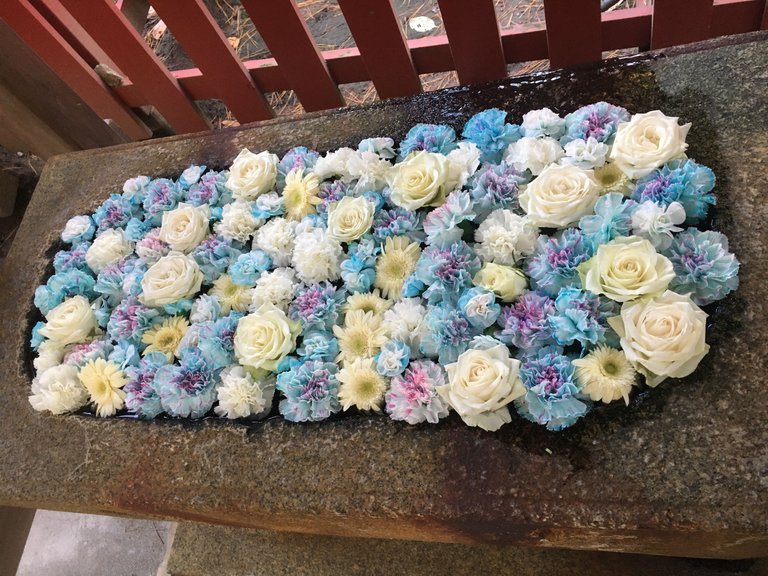 Everywhere in nature, red is now one of the dominant colors, which comes in all shades. There was also a little pink here at this location and in other places there were even some very interesting shades of light blue to admire. Was it just nature at work here and had someone helped out a little? I couldn't answer that question, but in the end it didn't really matter. I liked it, and that was all that mattered.
Rot ist jetzt überall in der Natur eine der beherrschenden Farben, welche in allen Schattierungen daherkommt. Ein wenig Pink war hier an diesem Ort auch dabei und an anderer Stelle gab es dann sogar ganz interessante Hellblautöne zu bewundern. Ob hier nur die Natur am Wekr war und jemand ein wenig nachgeholfen hatten? Diese Frage konnte ich nicht beantworten, aber am Ende war dies auch gar nicht so wichtig. Mir gefiel es, und das war alles, was wichtig war.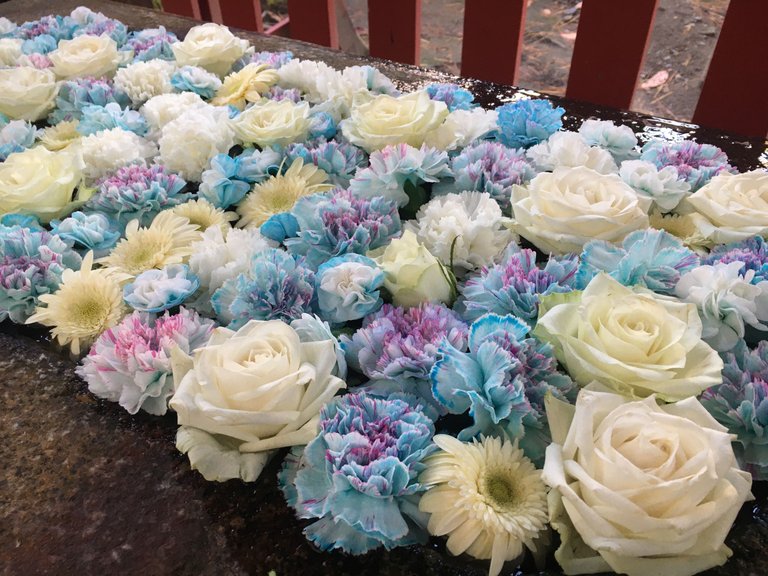 Let's see what else fall has to offer us. Even though the weather is getting worse now and it's raining a lot, we hope that we can still get out into nature a little more. If the sky is already gloomy, we'll just have to go and find our colorful inspiration somewhere else. And if that doesn't help, luckily I know where I'll find it next time too. The flowers at this place still all look very fresh, so it will probably be a while before the next change of decoration. But I'm nevertheless excited to see what kind of sight we can expect then. It will certainly be invigorating again...
Mal sehen, was der Herbst für uns noch alles zu bieten hat. Auch wenn das Wetter jetzt immer schlechter wird, und es viel regnet, hoffen wir doch, dass wir noch ein wenig raus in die Natur kommen werden. Wenn schon der Himmel trübe ist, müssen wir uns unsere farbliche Inspiration eben suchen gehen. Und wenn alles nichts hilft, weiß ich ja zum Glück, wo ich auch das nächste Mal fündig werde. Die Blumen sehen hier noch alle sehr frisch aus, also wird es wohl noch etwas dauern, bis diese Dekoration das nächste Mal gewechselt werden wird. Aber ich bin trotzdem schon gespannt, was für ein Anblick uns dann erwarten wird. Mit Sicherheit wird es wieder belebend sein...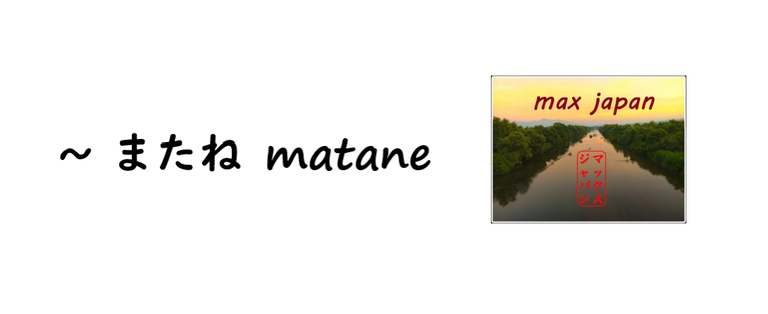 ---
---