Monomad Challenge - Studio photography self portraits

Hello dear Black And White community, I hope you have a nice day!
I love photography and I like to explore all its styles, so sometimes I start to "practice" things that are outside my comfort zone, as in this case, I wanted to practice studio photography.
When I am practicing something in which I feel "a rookie" I like to do it with myself and that way I have no external pressures, I can take my time and no one will judge me if the result is good or bad, which takes a weight off my shoulders and allows me to develop freely.
I set up a mini studio in my house with a cloth and two lights and stood in front of the camera to take photos using the timer.
I will use these photos as an entry to the #monomad challenge contest.
Hola querida comunidad de Black And White, espero tengan un bonito dia!
Amo la fotografia y me gusta explorar todos sus estilos, asi que aveces me pongo a "practicar" cosas que estan fuera de mi zona de confort como en este caso, que quise practicar fotografia de estudio.
Cuando estoy practicando algo en lo que me siento "novato" me gusta hacerlo conmigo mismo y asi no tengo presiones externas, puedo tomarme mi tiempo y nadie me va a juzgar si el resultado es bueno o malo, lo que me quita un peso de encima y me permite desenvolverme libremente.
Armé un mini estudio en mi casa con una tela y dos luces y me puse enfrente a la camara para tomarme fotos.
Usaré estas fotos como entrada al concurso #monomad challenge.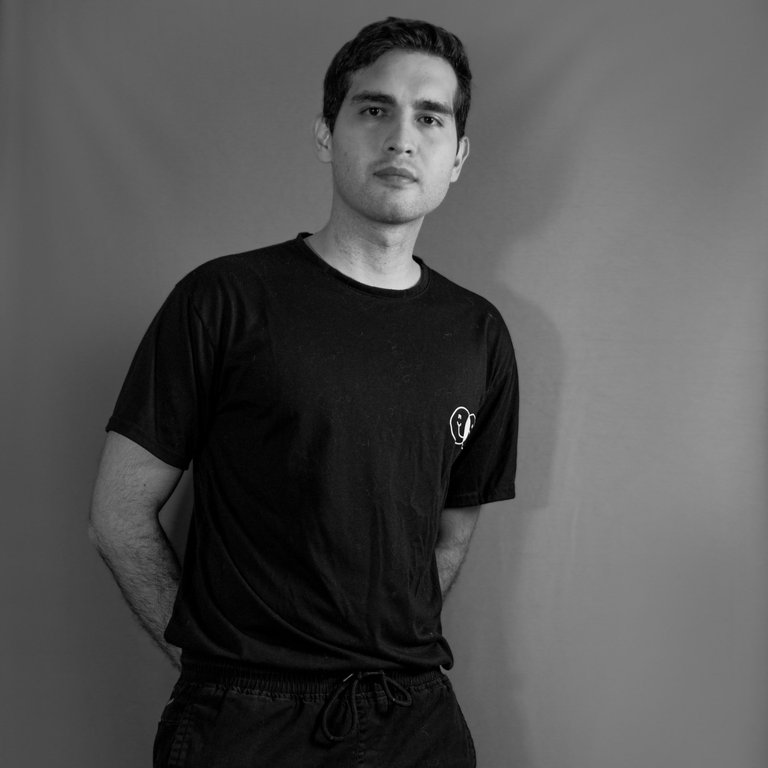 I started standing with some classic poses, some friends told me that I even look like a soldier.
Empecé de pie con unas poses clasicas, algunos amigos me dijeron que hasta parezco militar.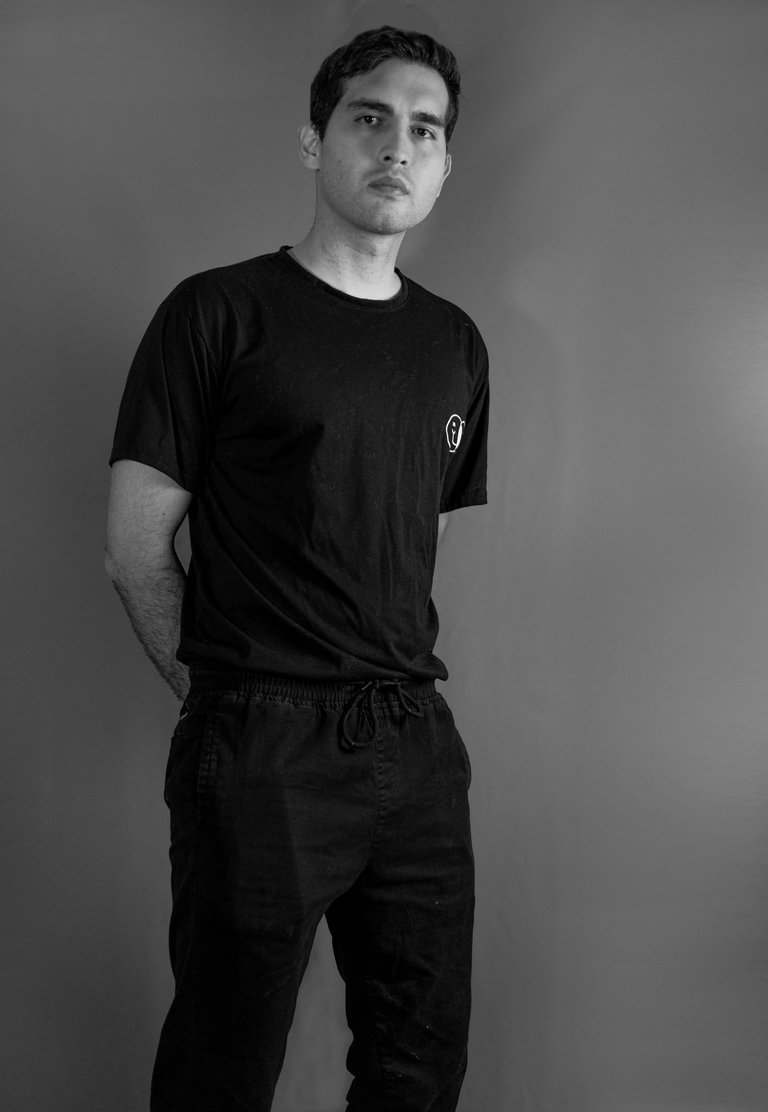 Then I wanted to try different poses while sitting.
Despues quise probar diferentes poses estando sentado.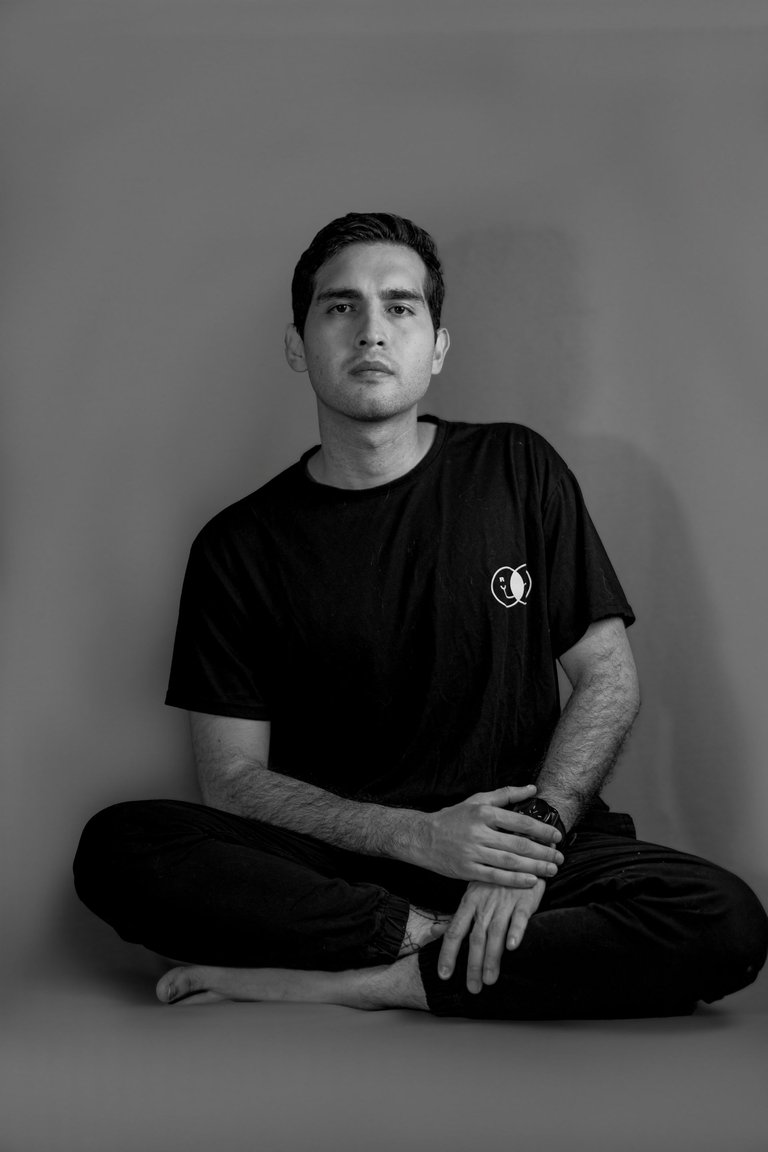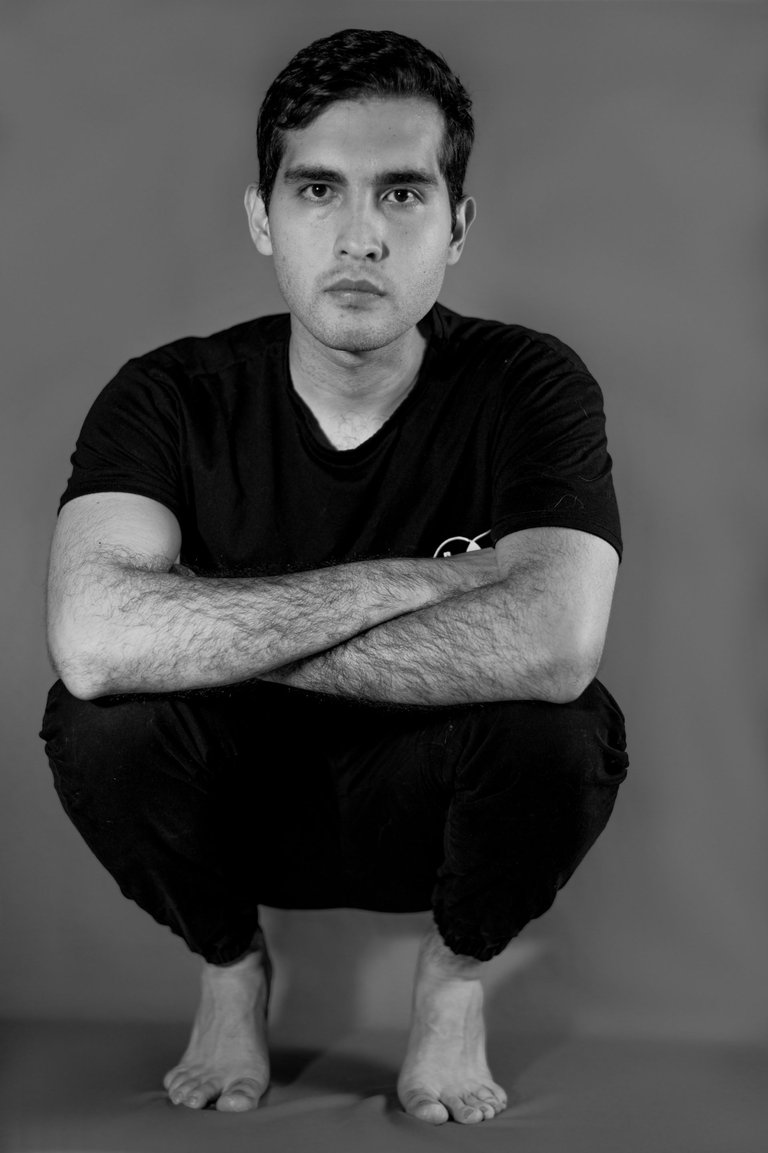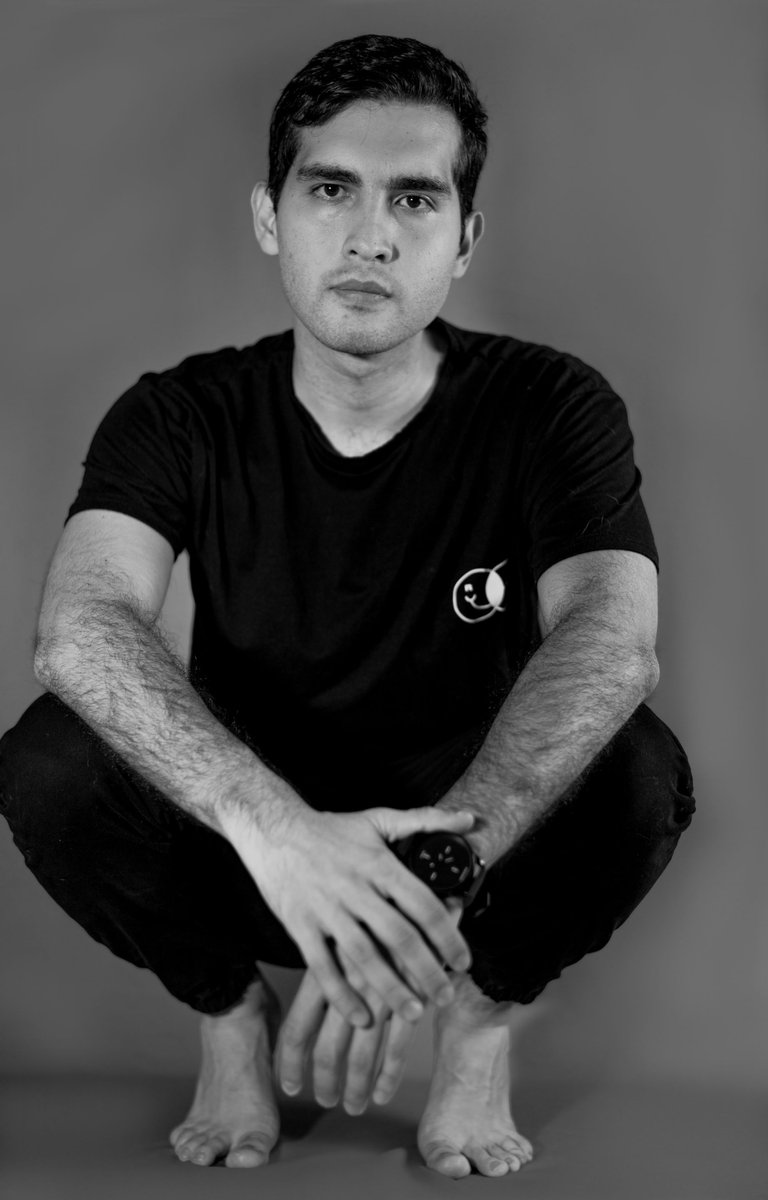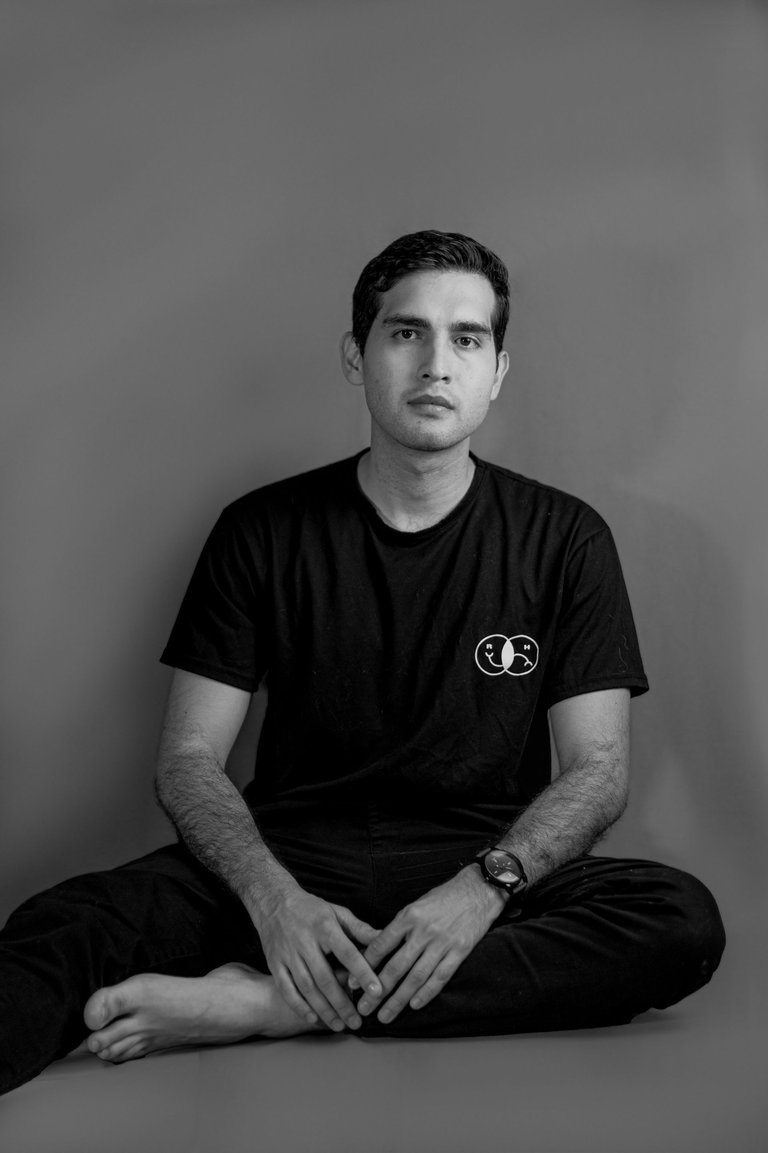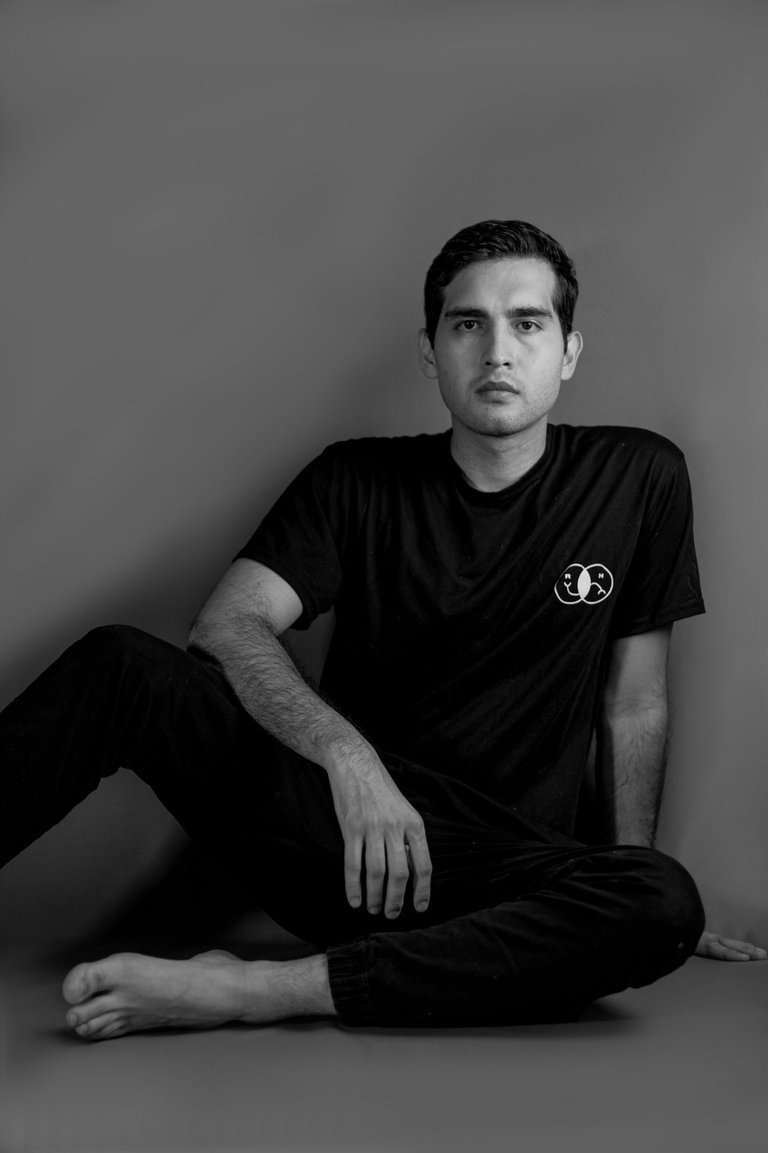 Then I wanted to take a photo where "the face cannot be seen" trying to provoke a bit of mystery.
Luego quise hacer una foto donde " no se vea el rostro" intentado provocar un poco de misterio.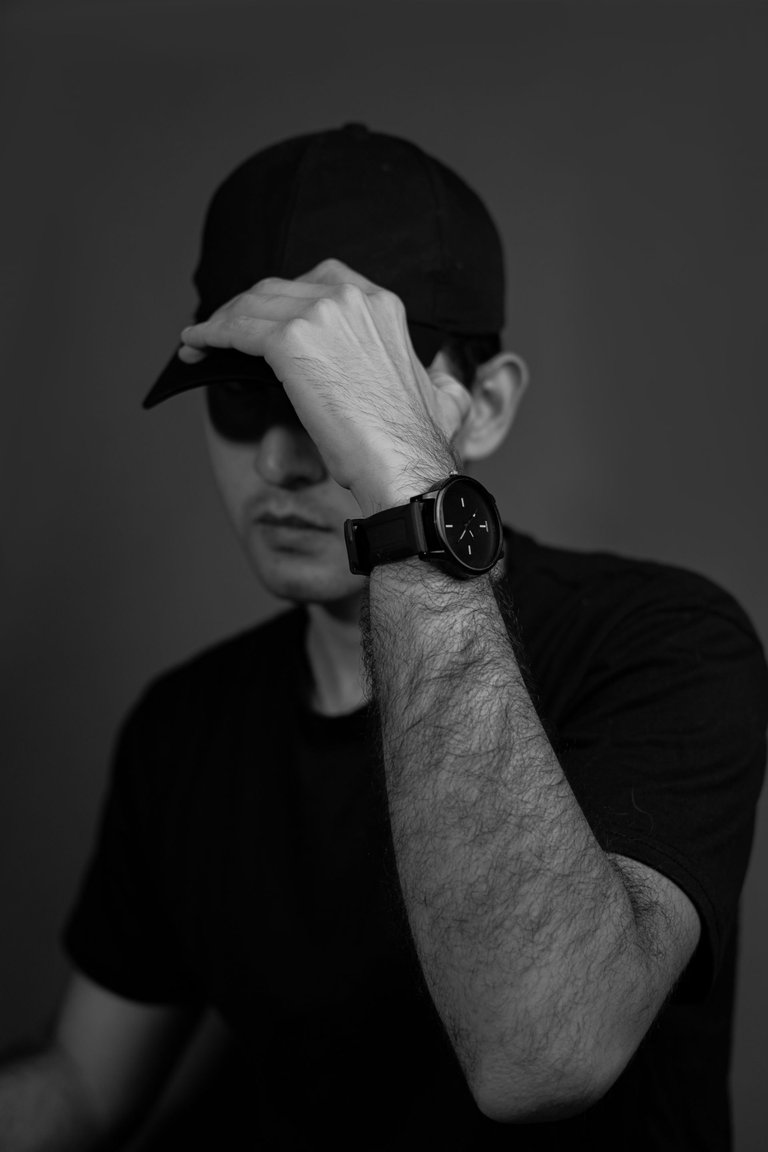 And the next photo, which will be my entry to the #monomad challenge contest, is my favorite.
A close shot of my face.
Y la siguiente foto, la que será mi entrada al concurso #monomad challenge es mi favorita.
Un plano cercano a mi rostro.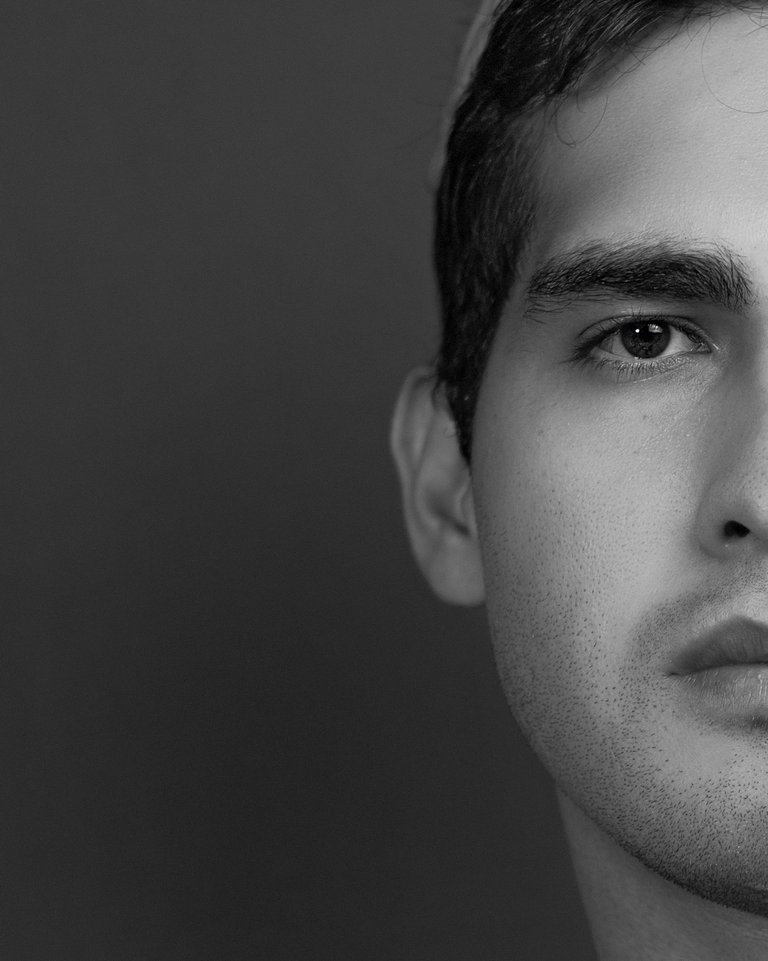 ---
Studio-type photos have something in particular and that is that many of them require a lot of retouching in post-production, many times you have to fix imperfections in the background and that is why I want to show you the before and after of some photos:
Las fotos tipo estudio tienen algo en particular y es que muchas de ellas llevan bastante retoque en la post produccion, muchas veces hay que arreglar imperfecciones en el fondo y es por eso que les quiero mostrar el antes y despues de algunas fotos: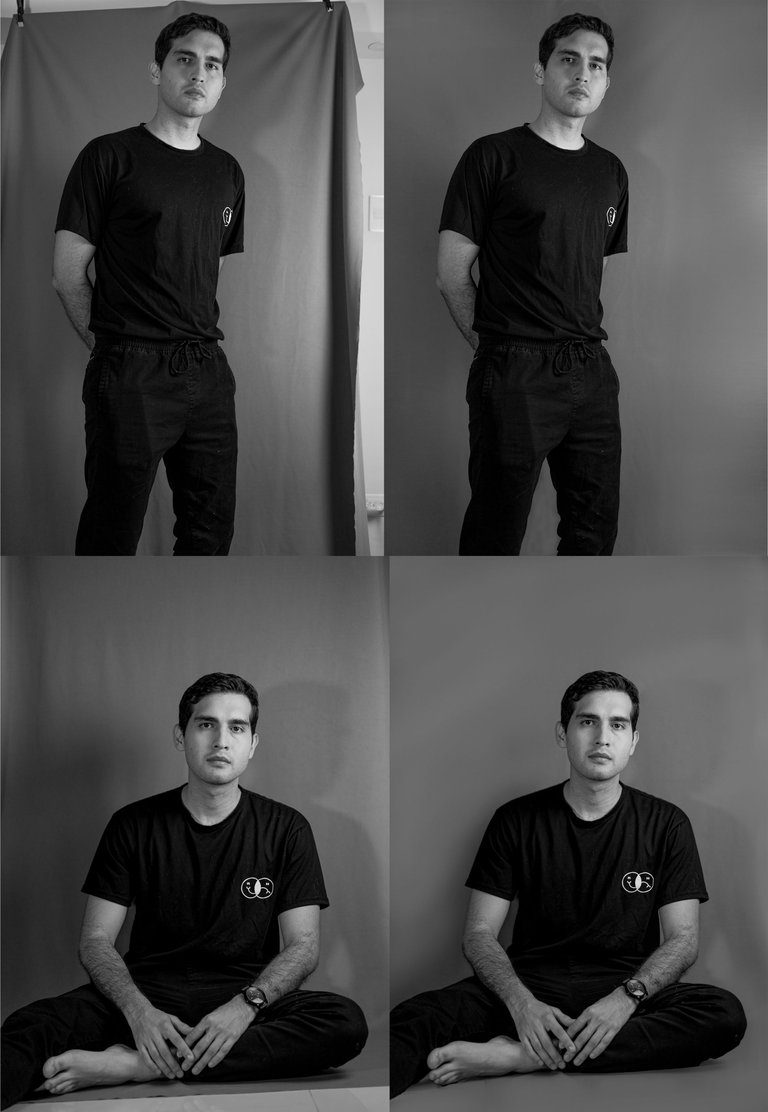 ---
FIND ME ON:
https://www.facebook.com/reny.alejandro.7/
https://www.instagram.com/renyochoa.ph/
https://twitter.com/RenyTraceur
---
---
---