Monomad Challenge : Lorenz & Beth's Pre-Wedding Shoot
Good day friends and fellow photographers, I hope you are all doing amazing today! I will share another pre-wedding Black & White collection of mine. Enjoy!
I had the great privilege of capturing the lovely moments of Lorenz and Beth's pre-wedding shoot as the photographer. There were a lot of gorgeous pictures, but four (4) in particular really jumped out as the ideal depictions of their love.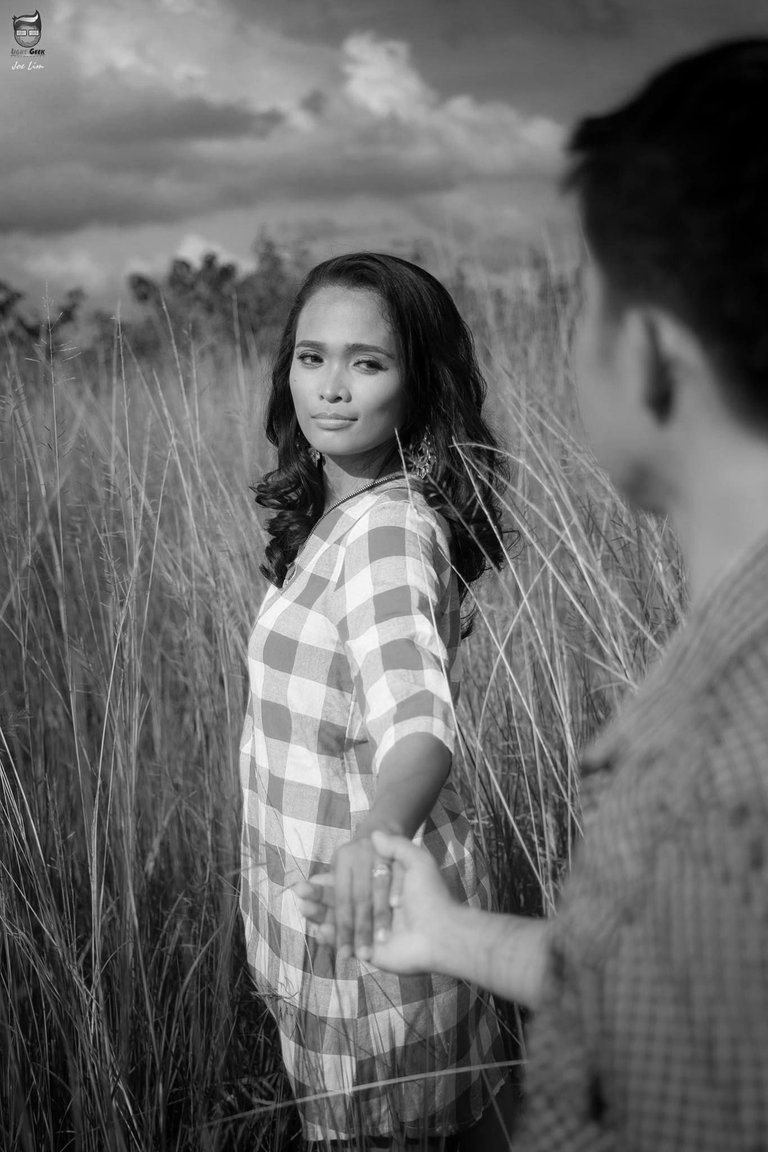 In the first image, Beth displayed her playful side by acting as though she were dragging Lorenz to a beautiful location. They were both excited for the voyage ahead, as seen by her contagious smile and Lorenz's easygoing mood.
In the second picture, the pair posed on a bed of grass, shot from a high angle, radiating a sense of serenity and connection, embracing the beauty of nature. They were wearing matching couple shirts, proudly showing their positions as "the groom" and "the bride."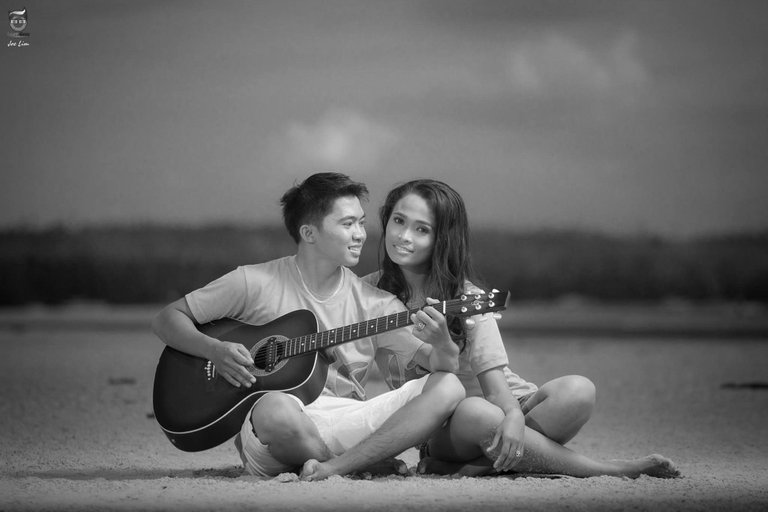 The third picture shows a touching scene on a sandy beach. Beth was delighted by Lorenz's wonderful music as he strung the guitar, creating an outstanding atmosphere of love and harmony.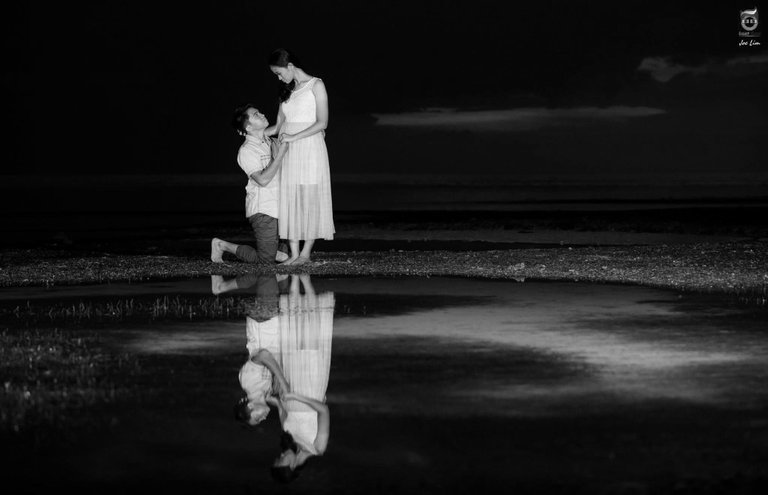 The last shot was precisely timed to occur as night approached. I used a speedlight to capture the reflection of the couple in a beautiful dance of darkness and light. It represented their strong bond and common devotion as Lorenz was knelt with their eyes locked.
In these four images, Lorenz and Beth's love is captured in all its lighthearted simplicity, peacefulness, mutual pleasures, and firm devotion. Being their photographer and capturing these priceless moments that they will remember forever was something special.
Thank you for visiting my blog, I hope you enjoy it. Have a wonderful day ahead my friends.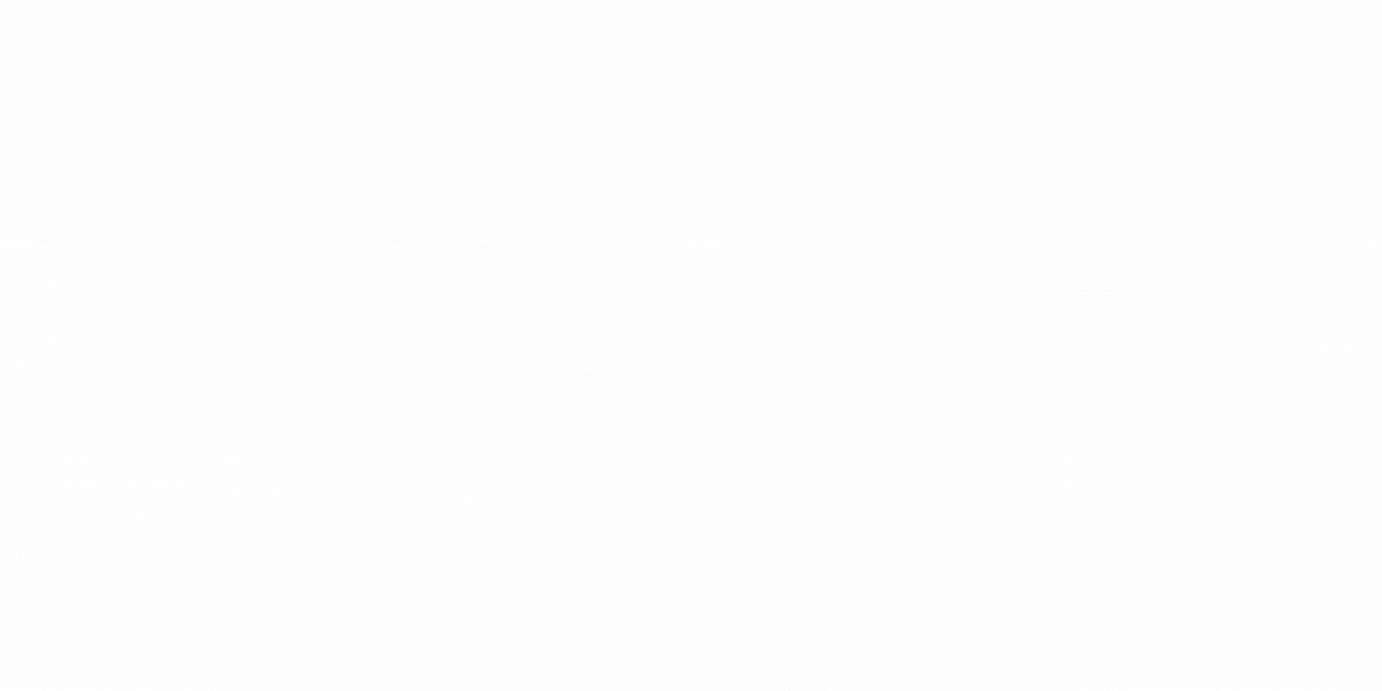 Camera: Canon 6D | Lens: Canon 50mm f1.8 ; Canon 70-200mm f4 L
---
---