SPIDER WEBS & DEW - Macro and close-up photograpy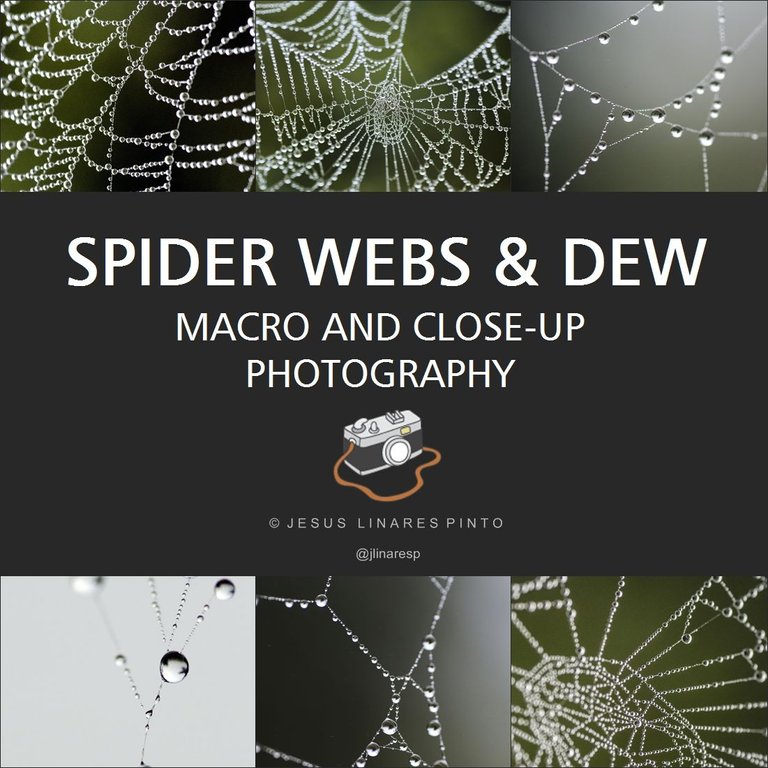 ---
In the past few days I woke up and immediately put my head out of my bedroom window to see how the morning was...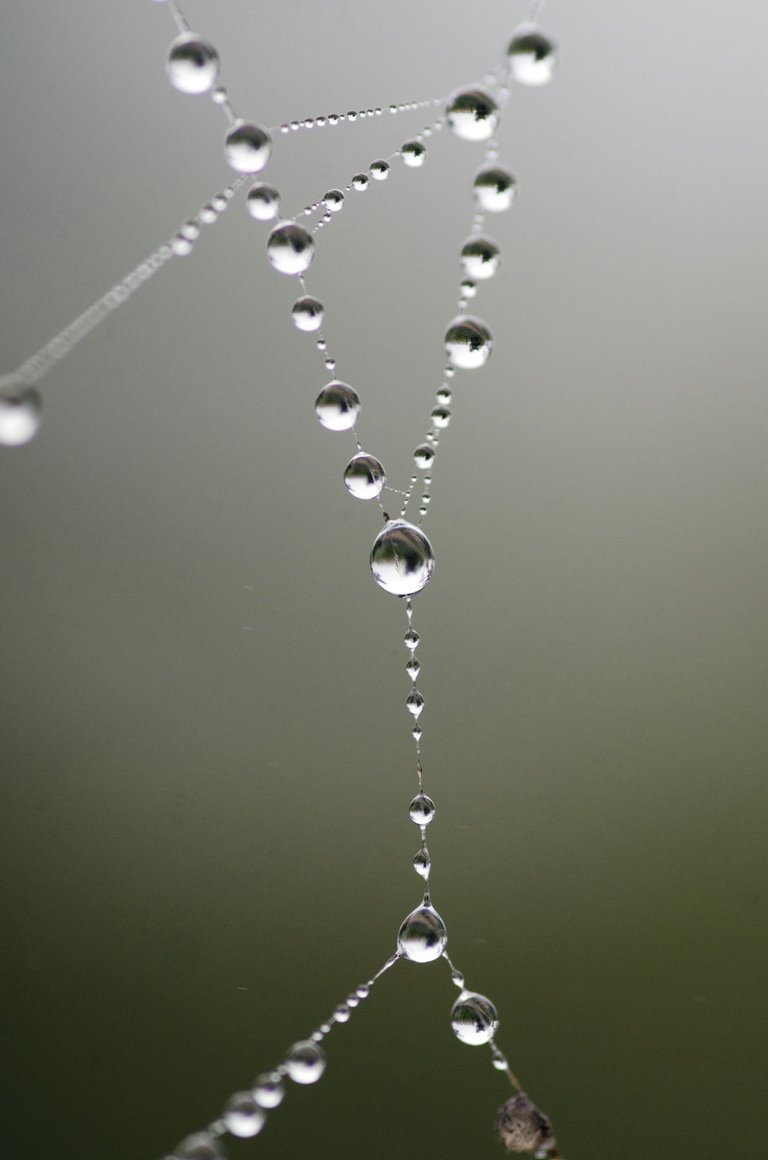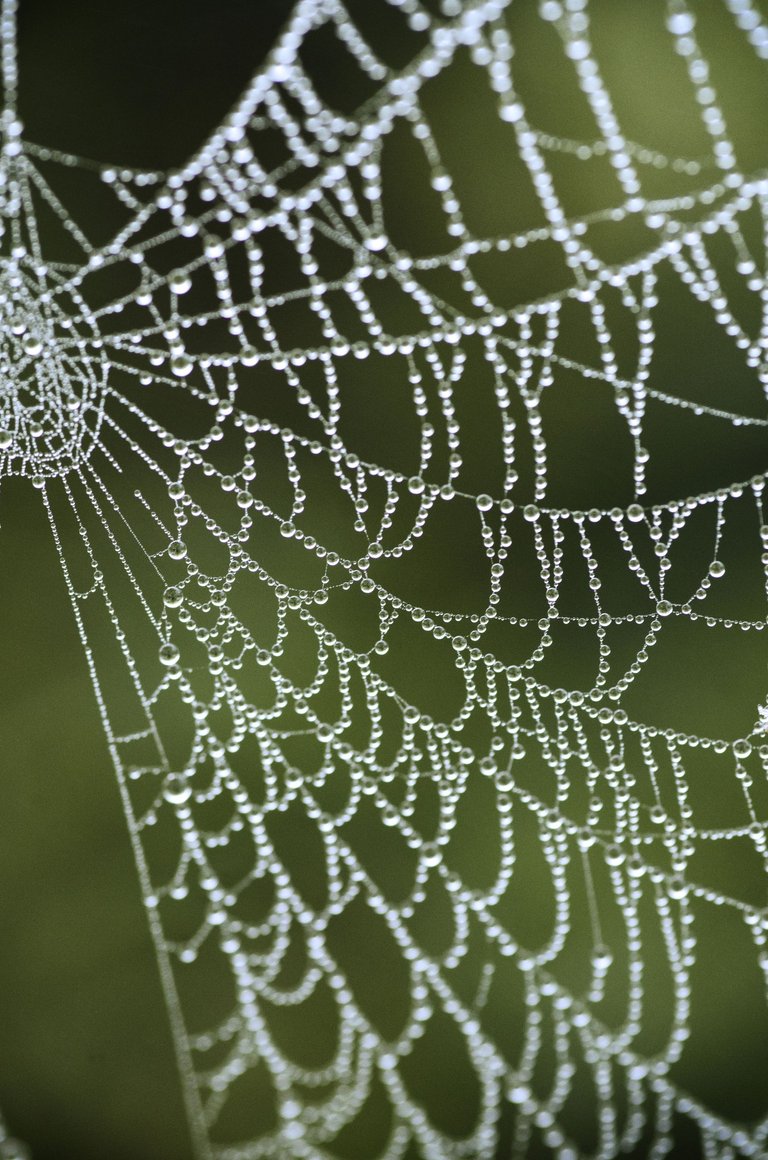 As soon as I looked down the street, I noticed the presence of the fog. It was a dense, humid and perfectly whitish fog, this is just the kind of fog that gives a special touch to photos, whatever the subject you decide to photograph.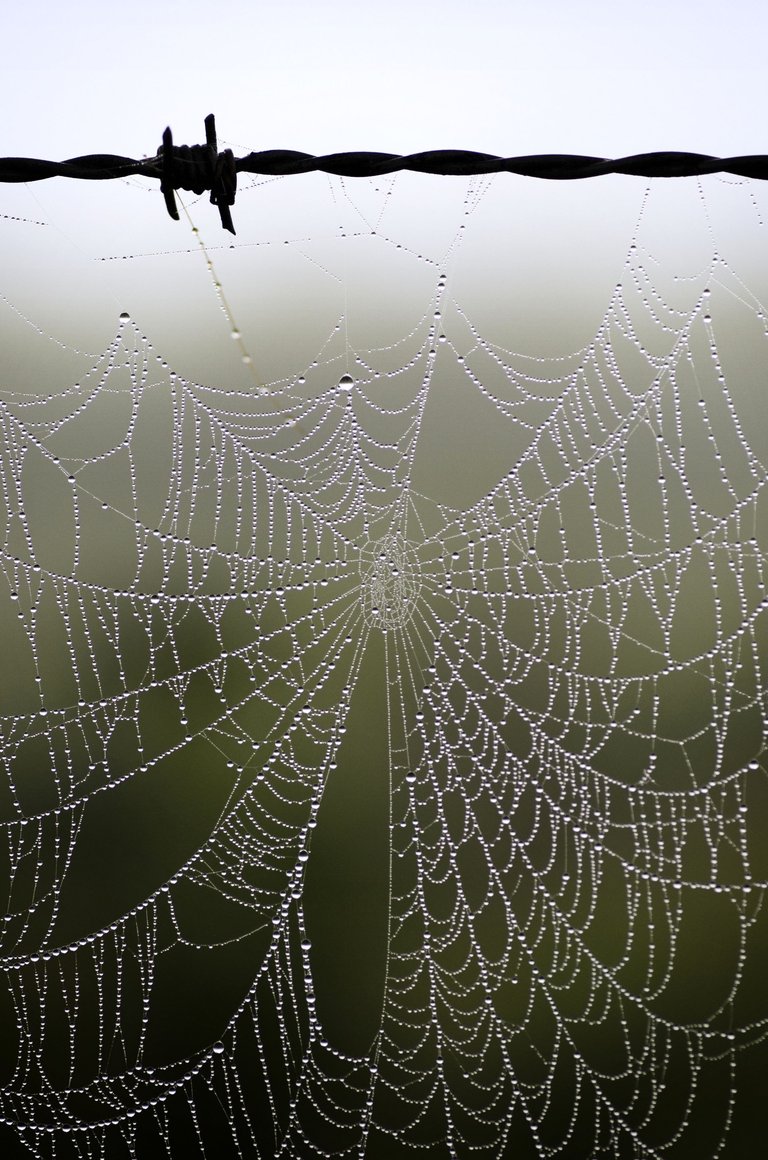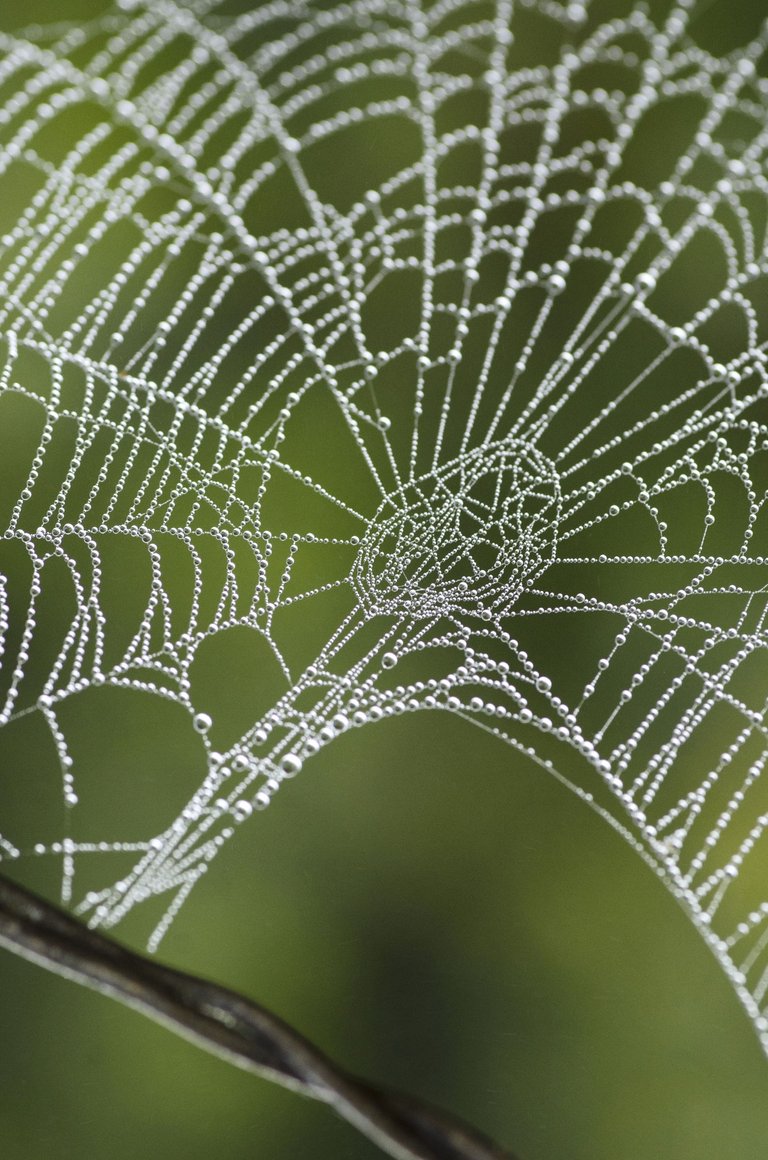 The first thing popped in my head was: "I'll walk to the country roads to photograph the spider webs sprinkled with dew."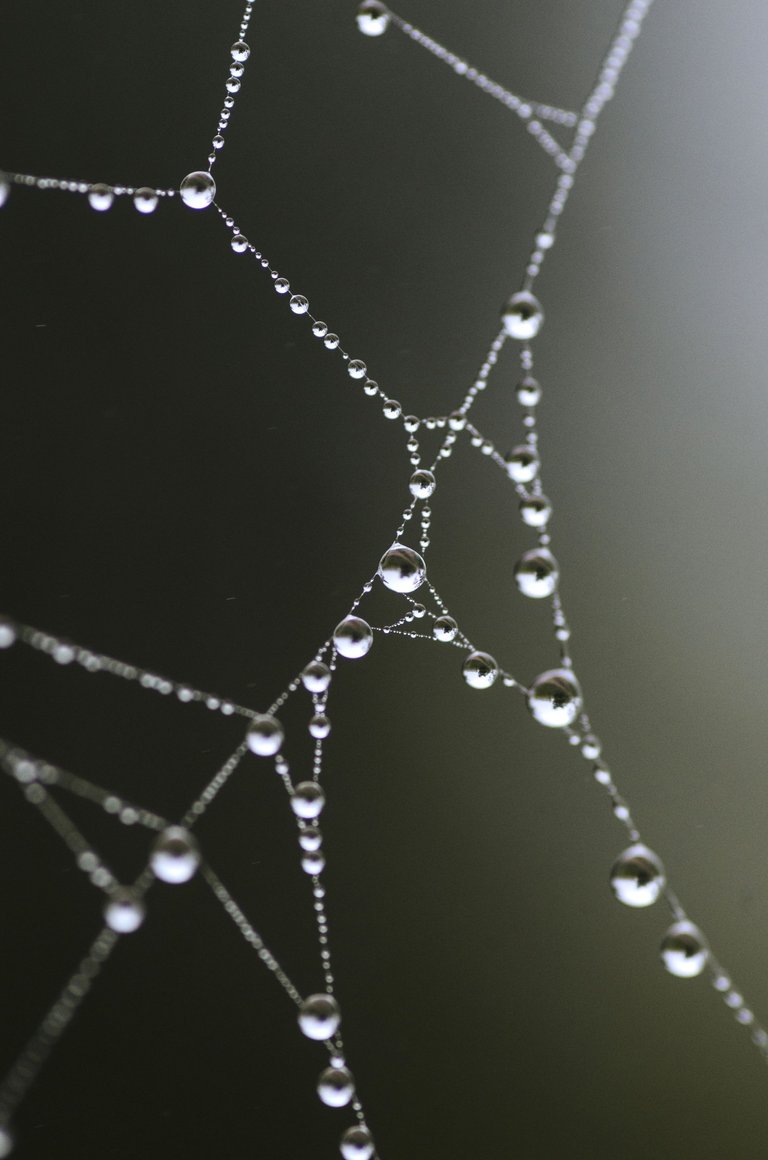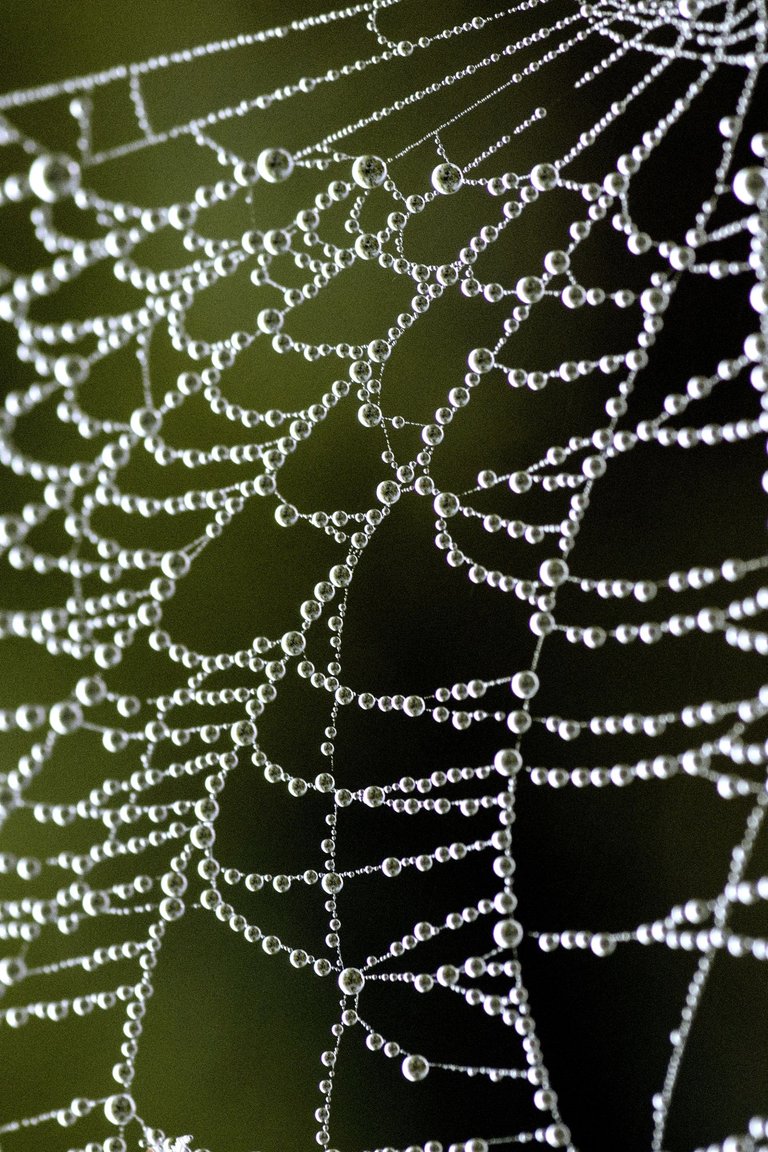 So after having coffee and toast for breakfast, I took my camera and attached my 100mm macro lens, put them in my backpack and headed out to the countryside to spend some time taking those pictures.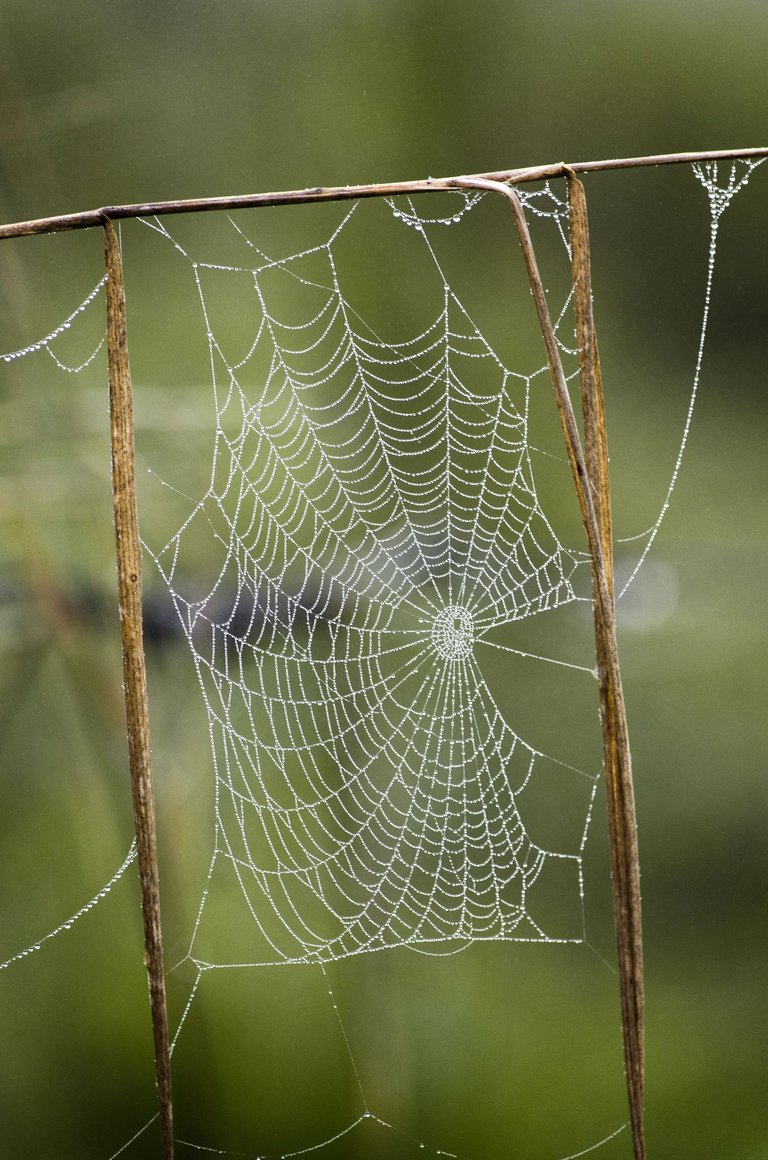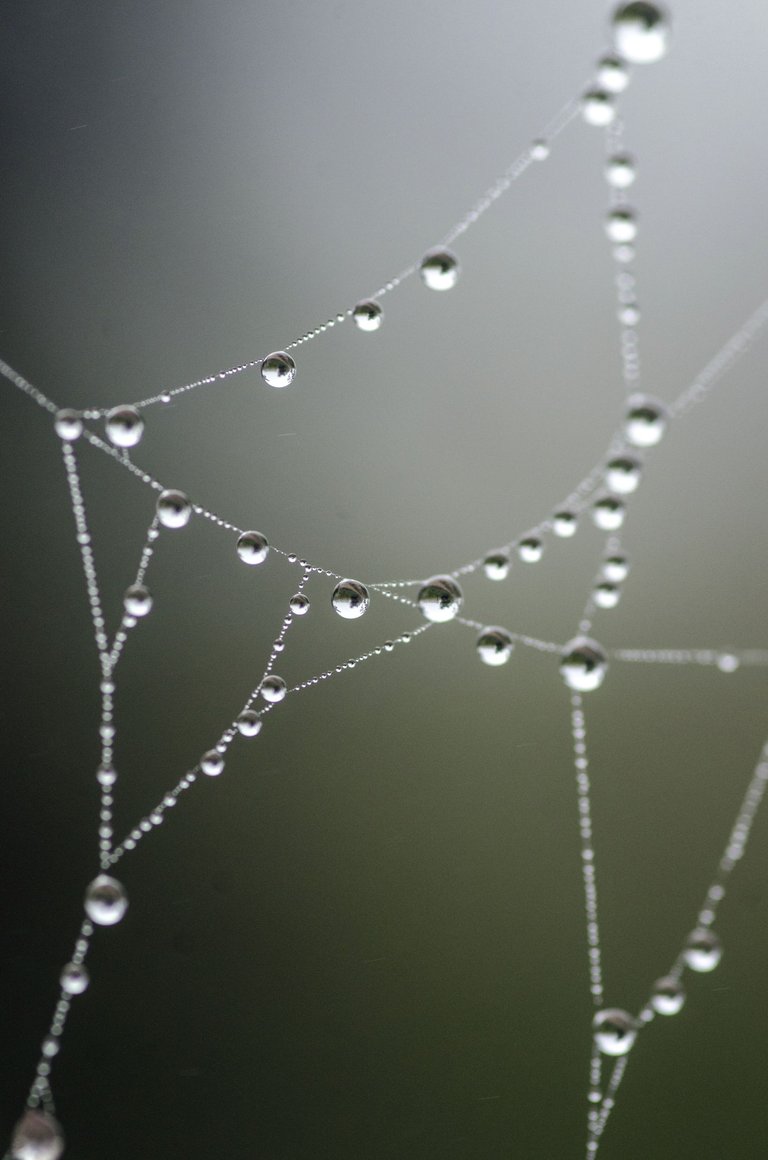 Despite my first intention, the fog had its effect on me and I was taking some photos of the streets and even landscapes and country roads as well. The 100mm focal length makes this a bit more complicated, but over time I've learned to "think in terms of the lens I'm using" so it also serves me well for taking photos other than macros and close-ups.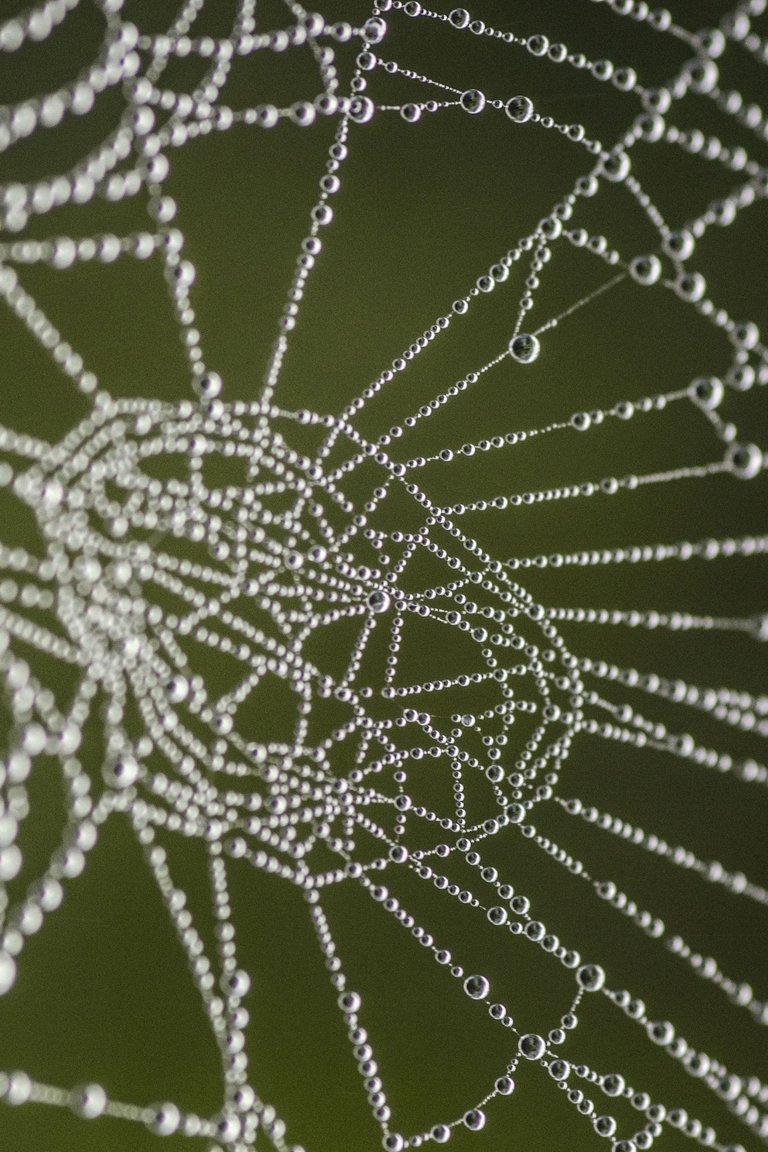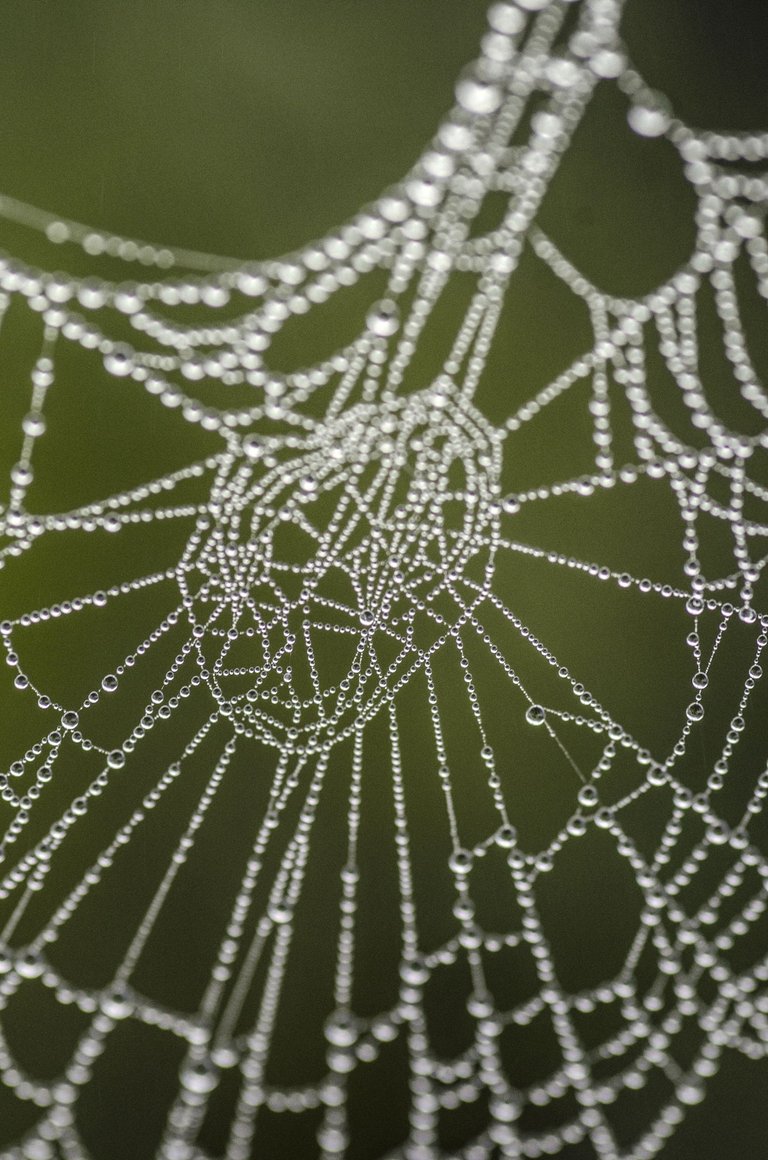 But as soon as the first spider webs began to appear hanging on the wire fences on the sides of the road, I succumbed irrevocably to photographing them.... And man, did I take lots of pictures of the spider webs!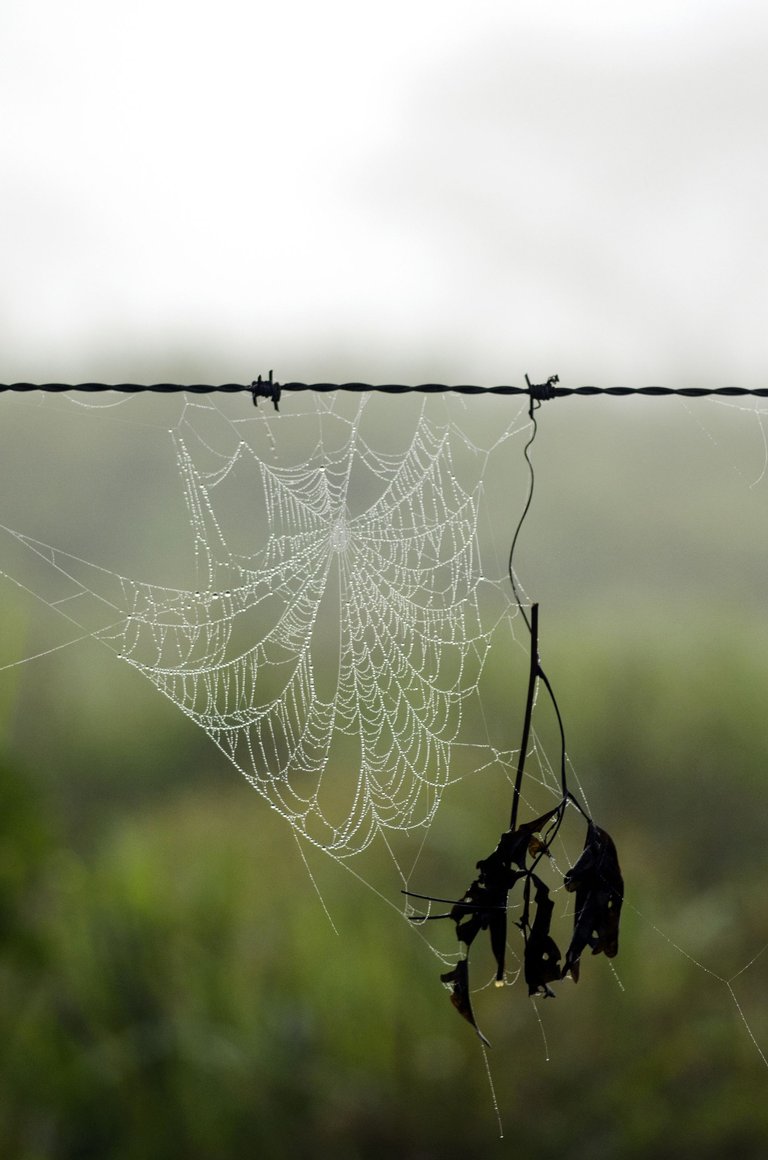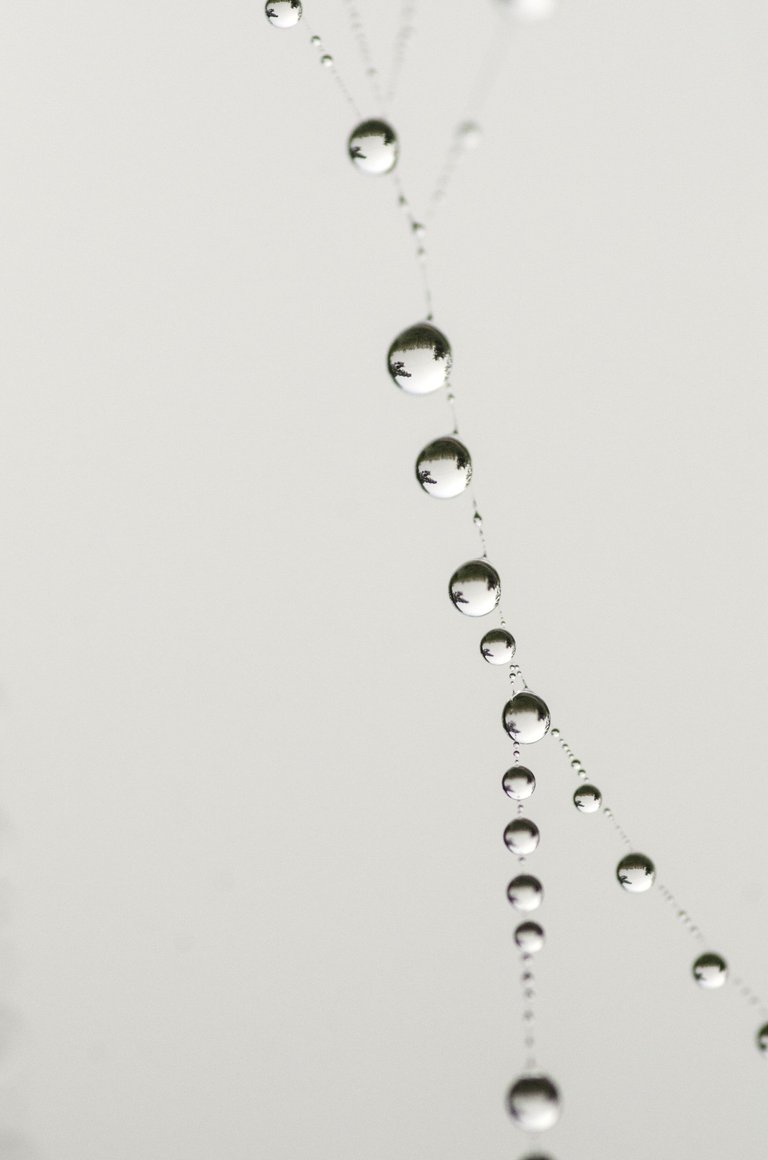 I'm kind of "allergic to tripods" so to make these macros and close-ups in conditions of limited visibility due to fog and low sunlight typical of the early hours, I usually use focal apertures of f/7.1 for the macro and f/6.3 to f/5 for the close-ups, this allows me to use ISO of 320 inclusive and have shutter speeds always higher than 1/800s... So I can be a kind of "happy madman doing macros at 7 AM on a foggy road in low light" :)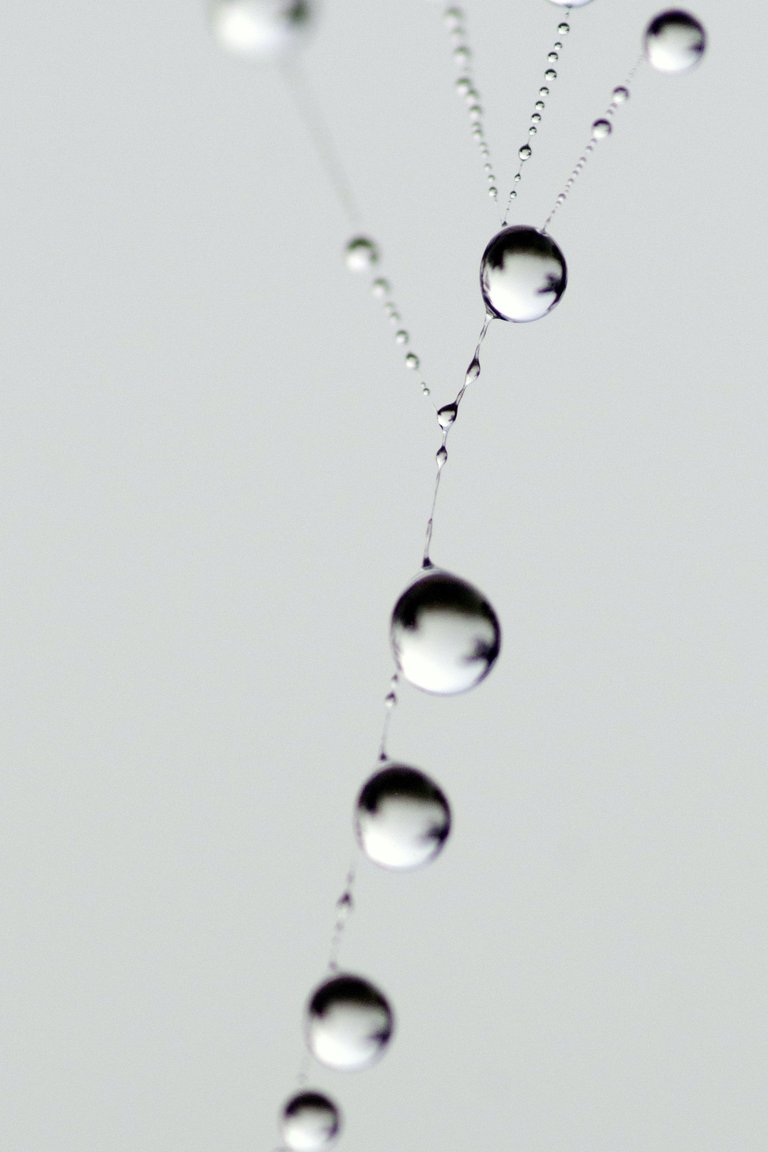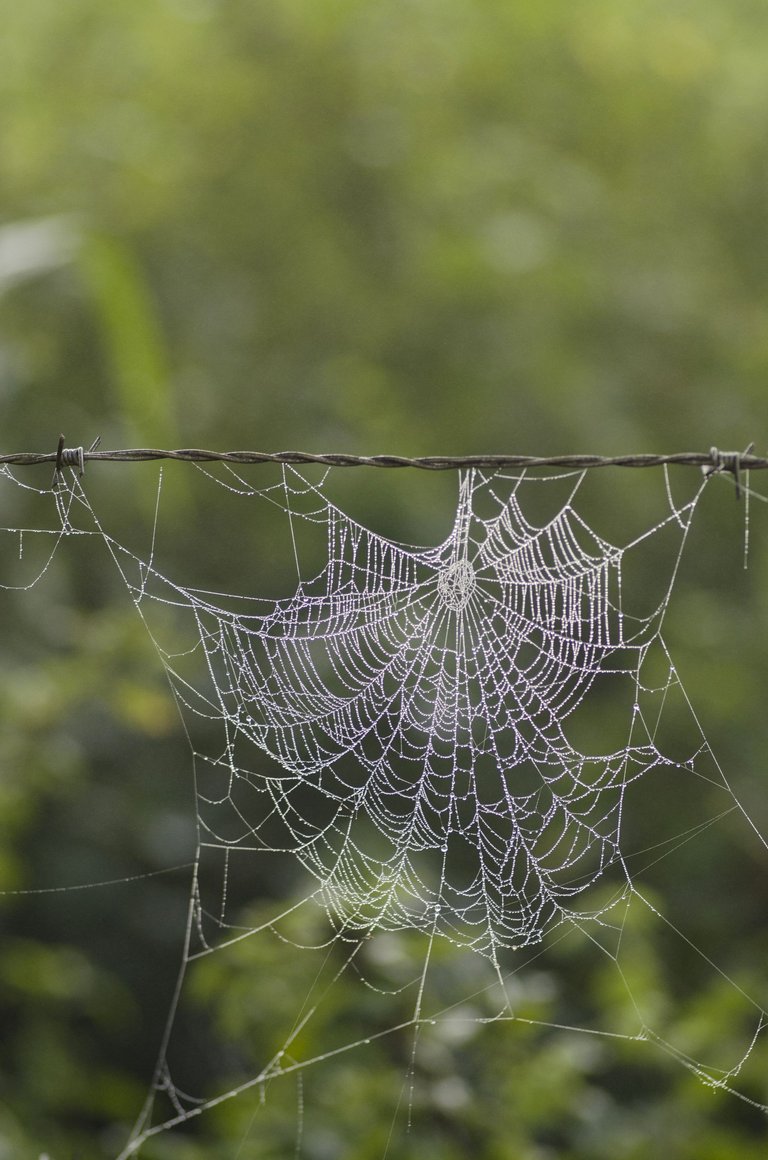 The possibilities can be endless when it comes to these photos. In fact, I thought I had taken fewer photos, but in reviewing my RAWs from that day I was surprised to find over 300 shots on spider webs, that gives you an idea of how diverse this subject matter can be on a day favorable for this.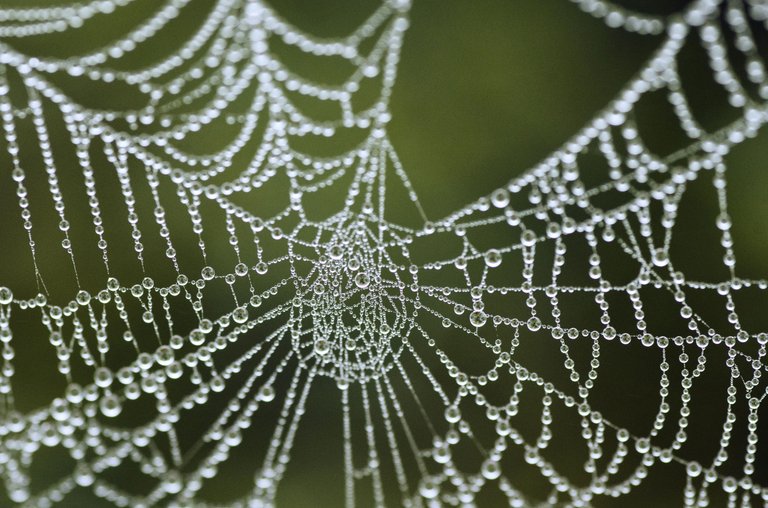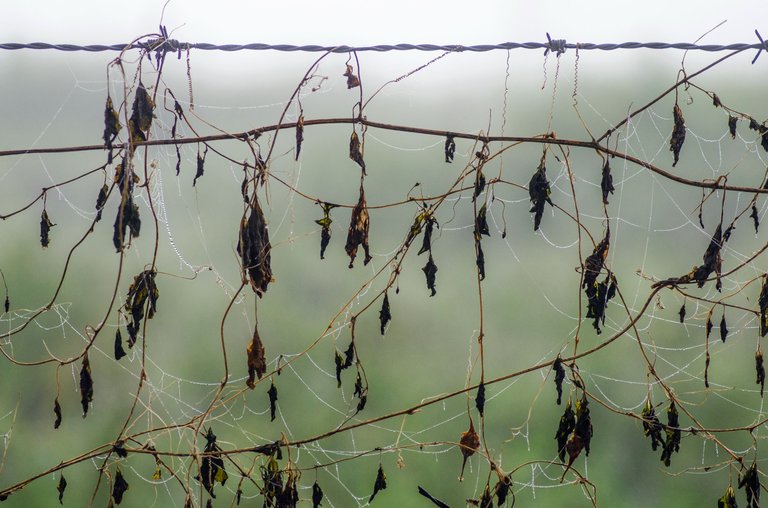 Obviously, I spent several hours reviewing and editing these photos. That's almost as rewarding to do as capturing them, so I've decided to share also the black and white versions with you... You can look at them below and click on them to enlarge...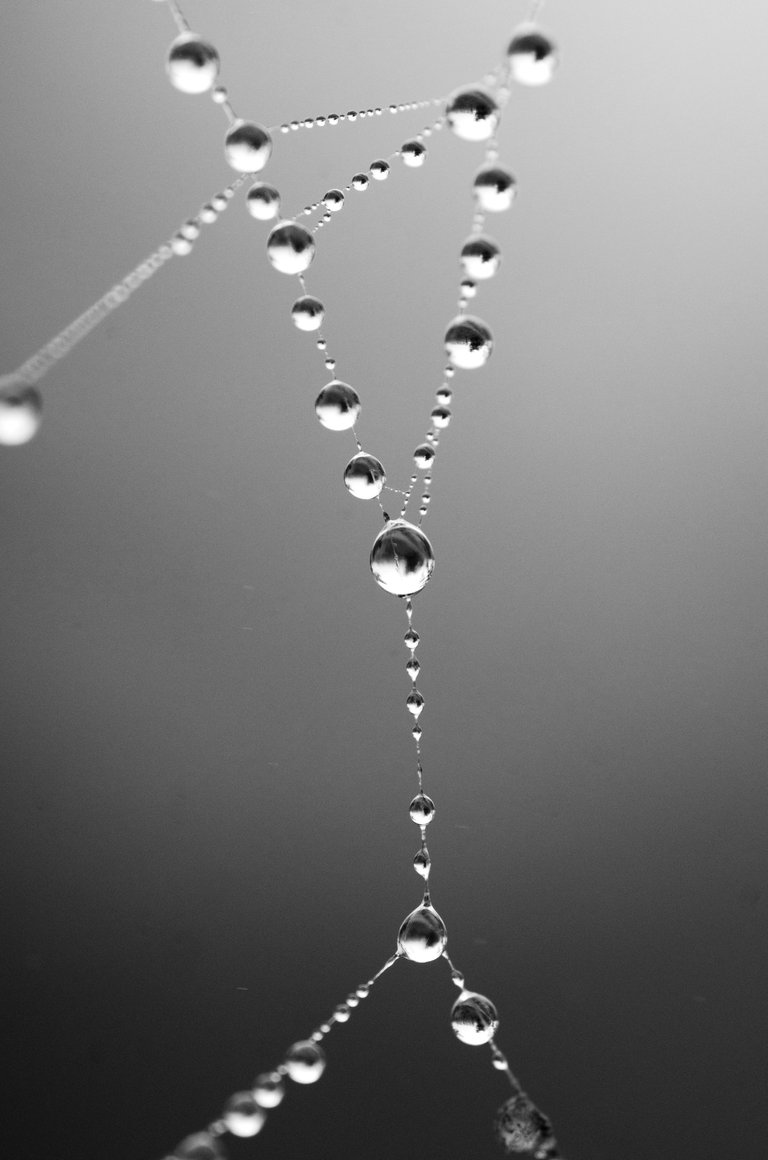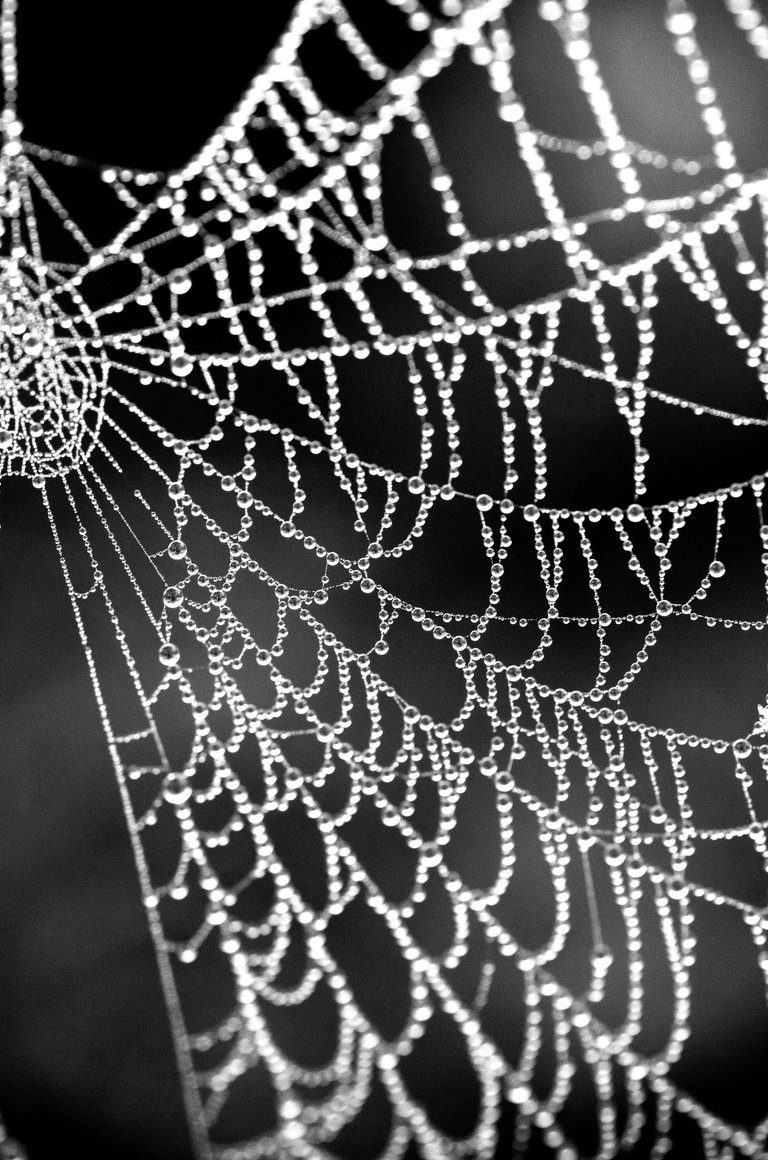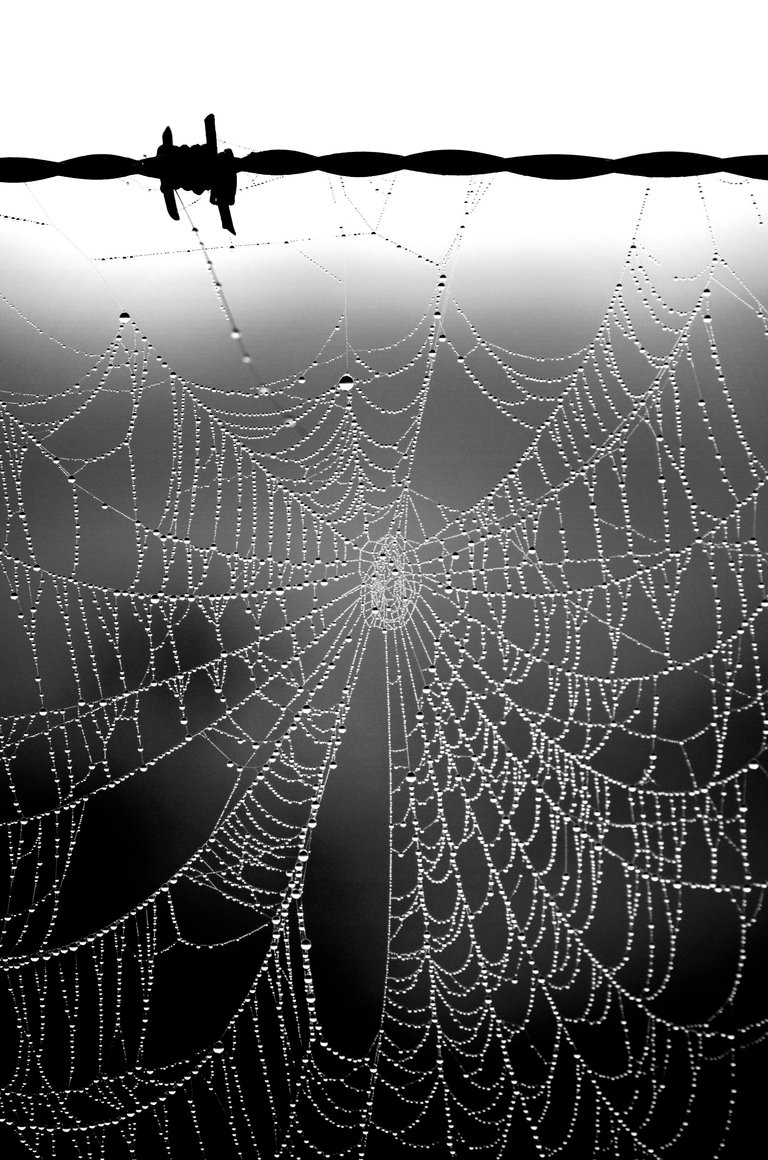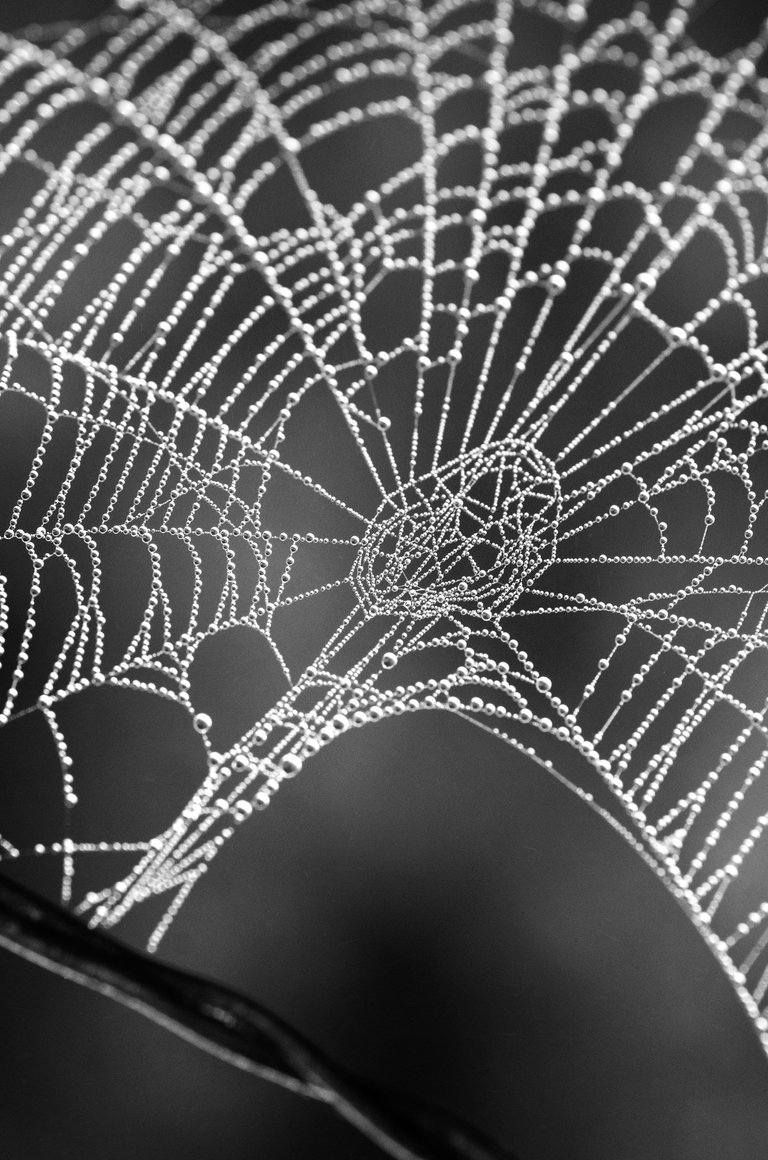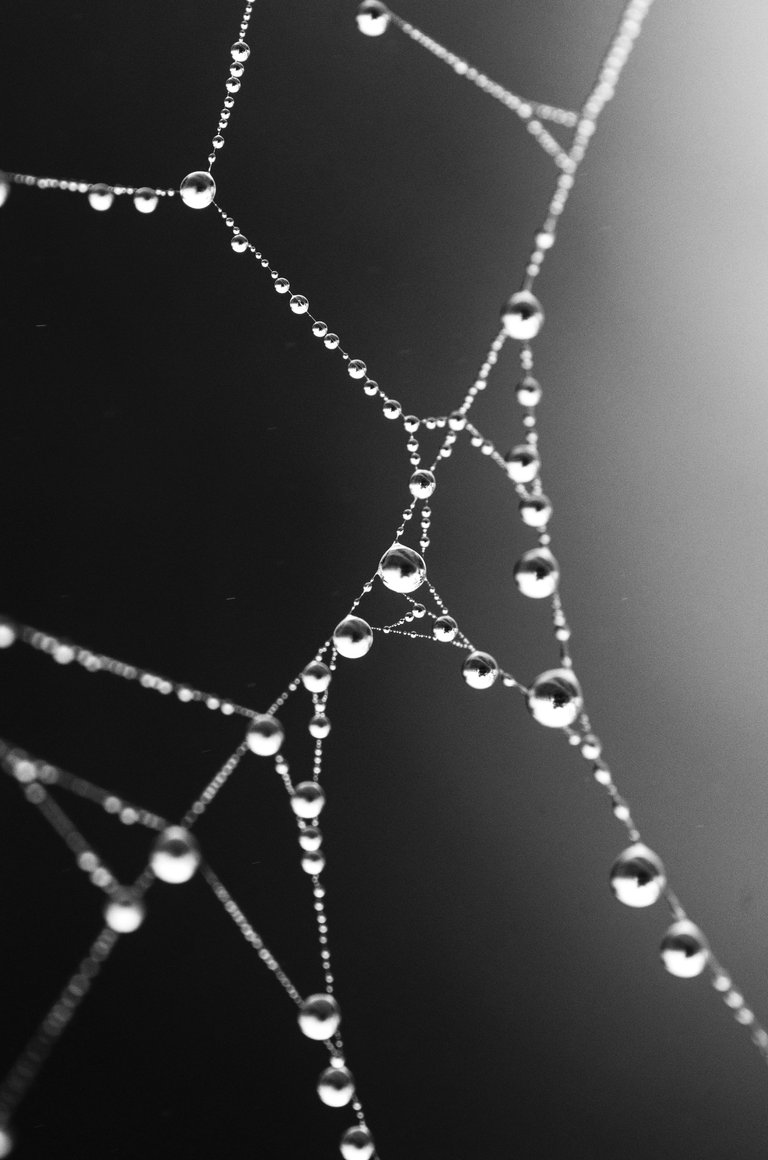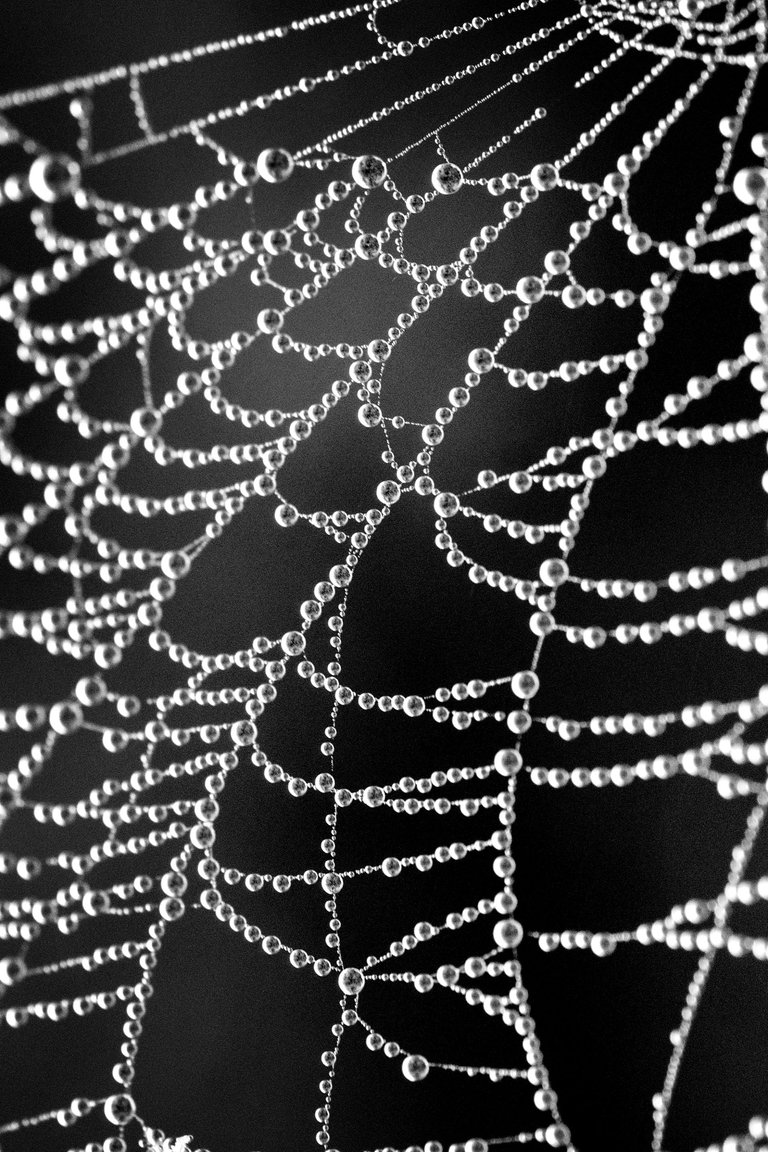 ---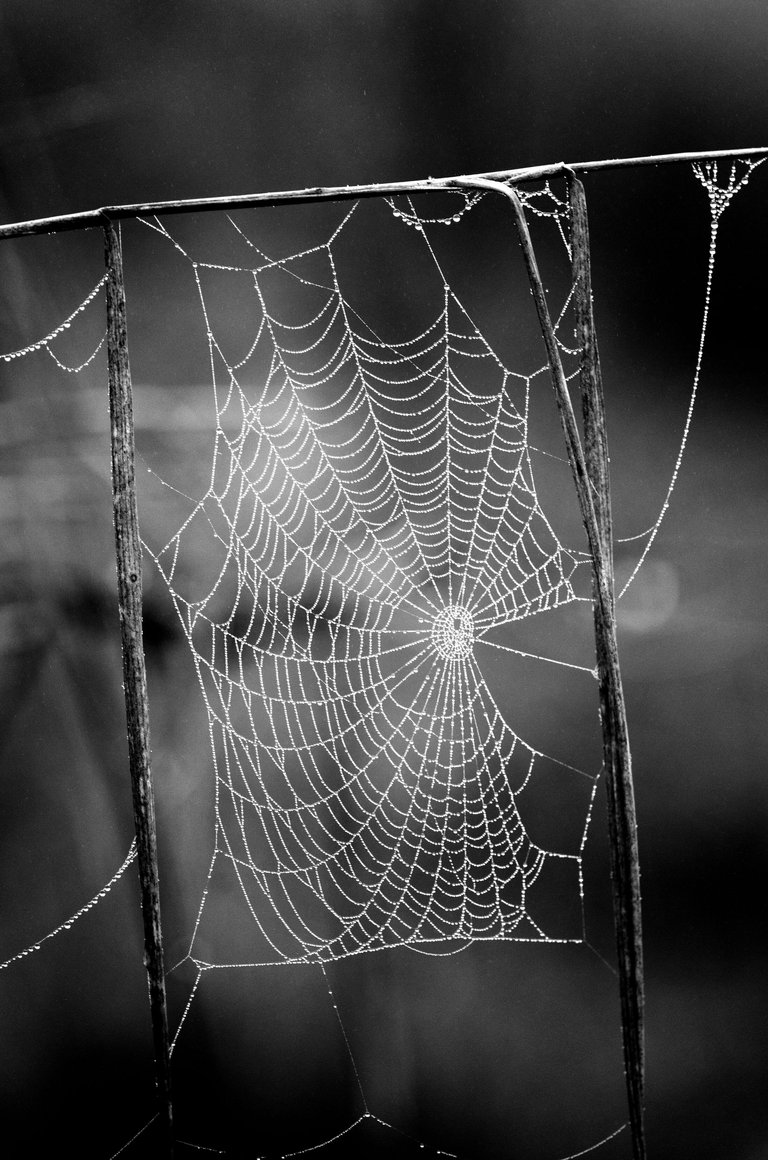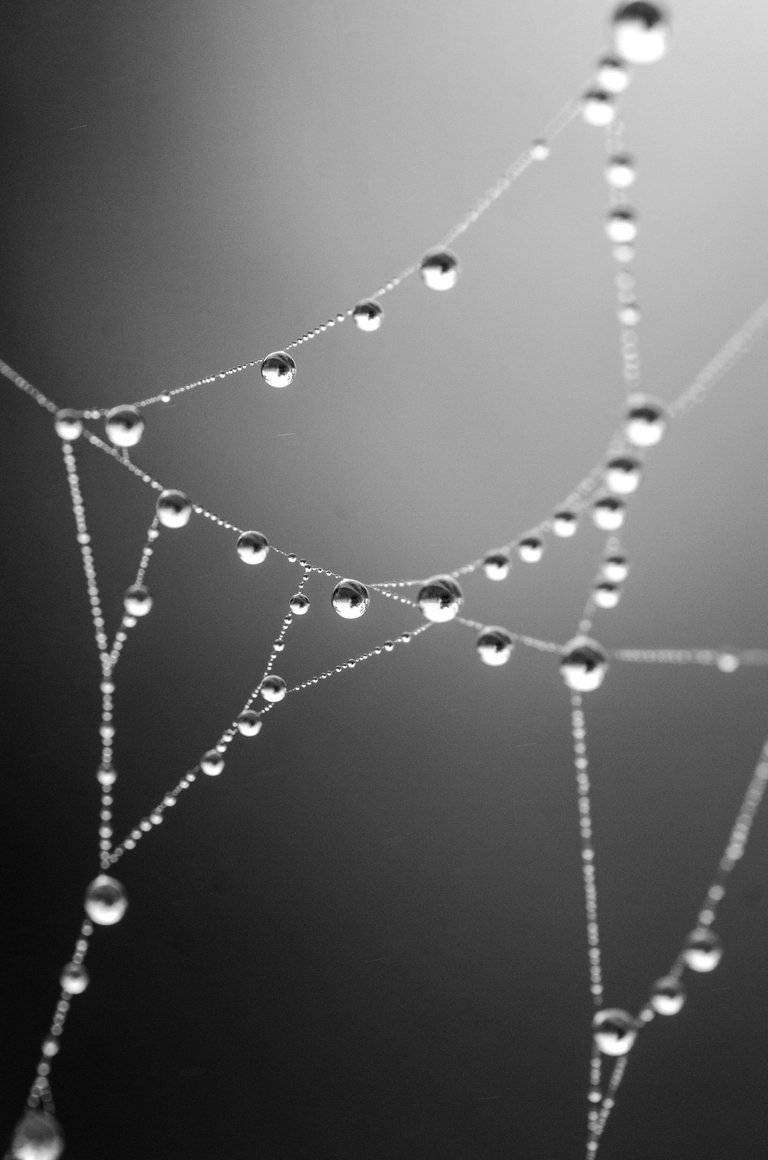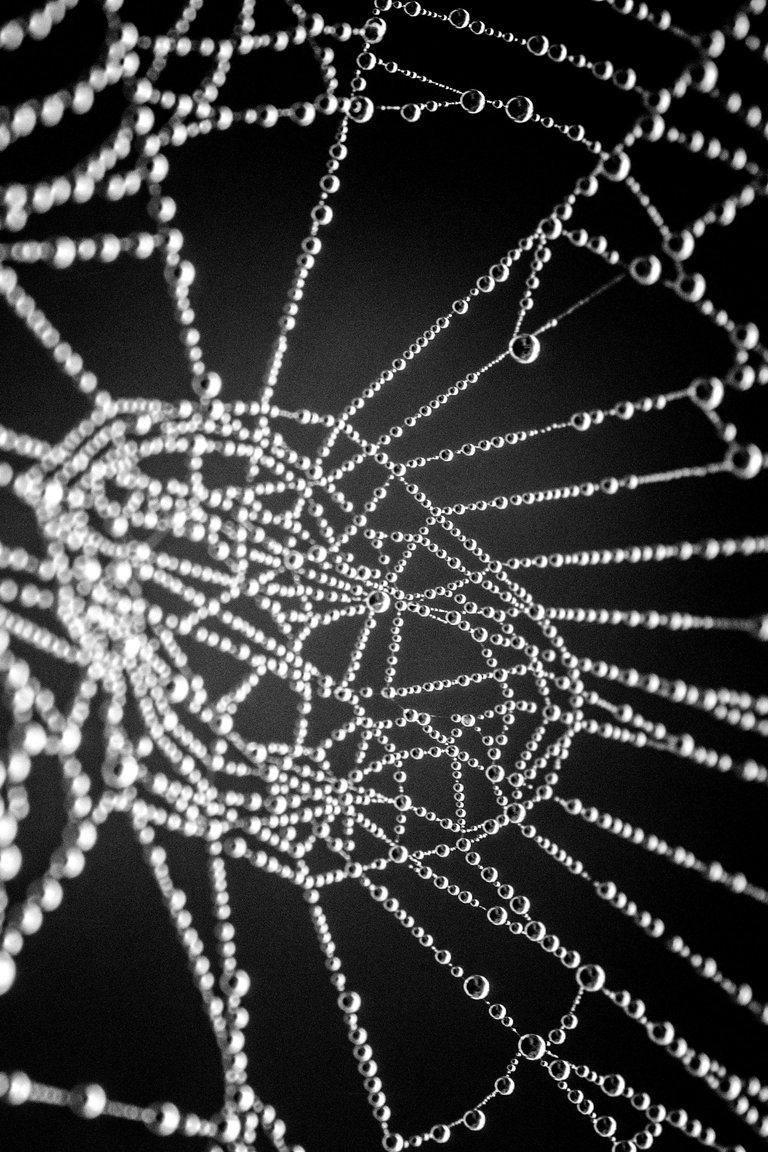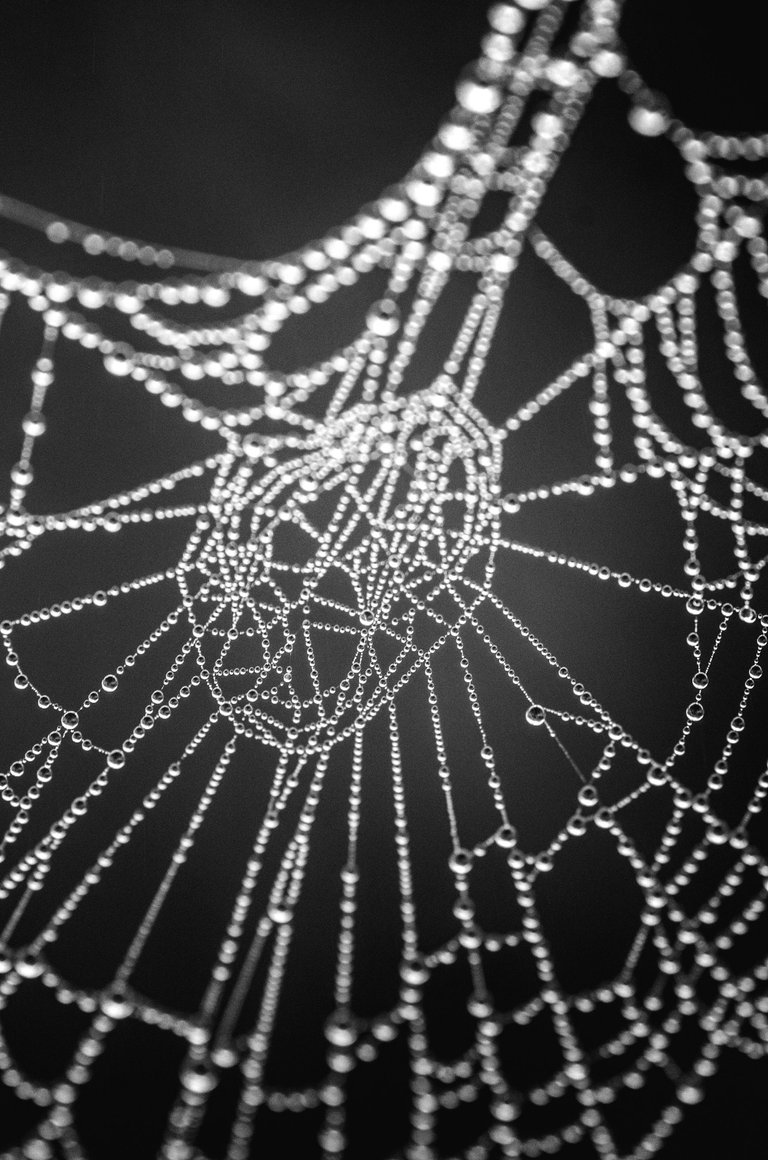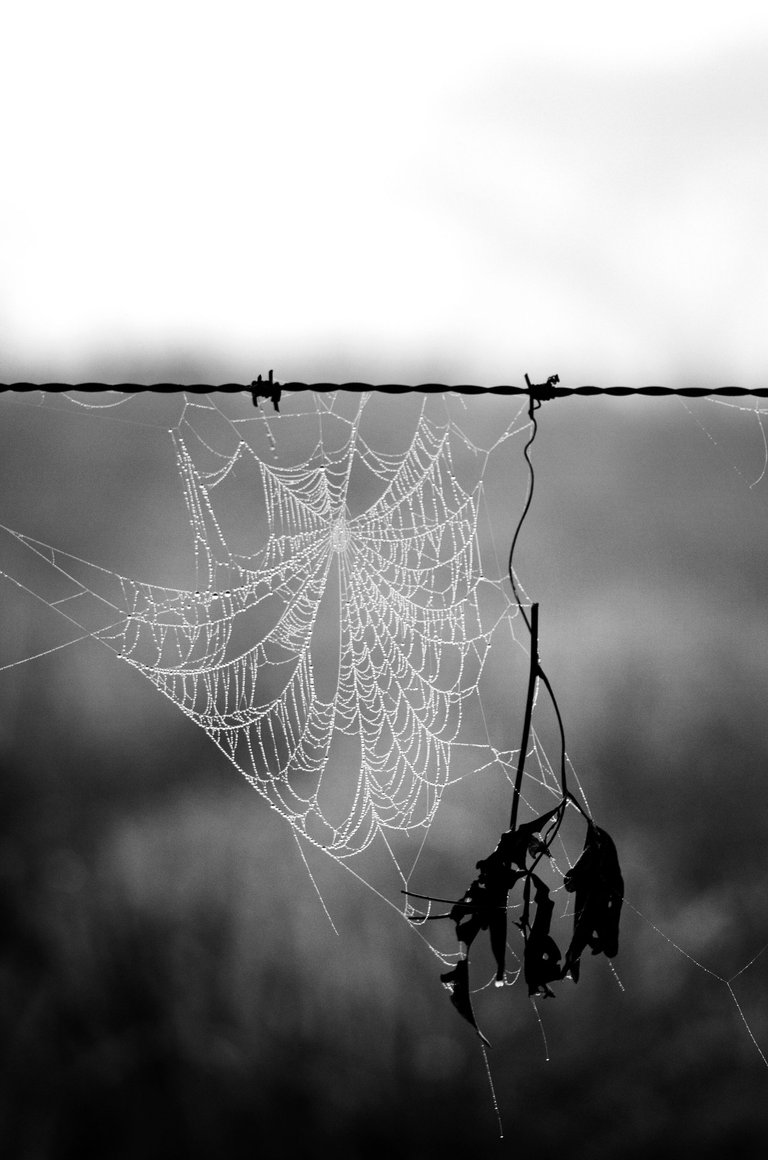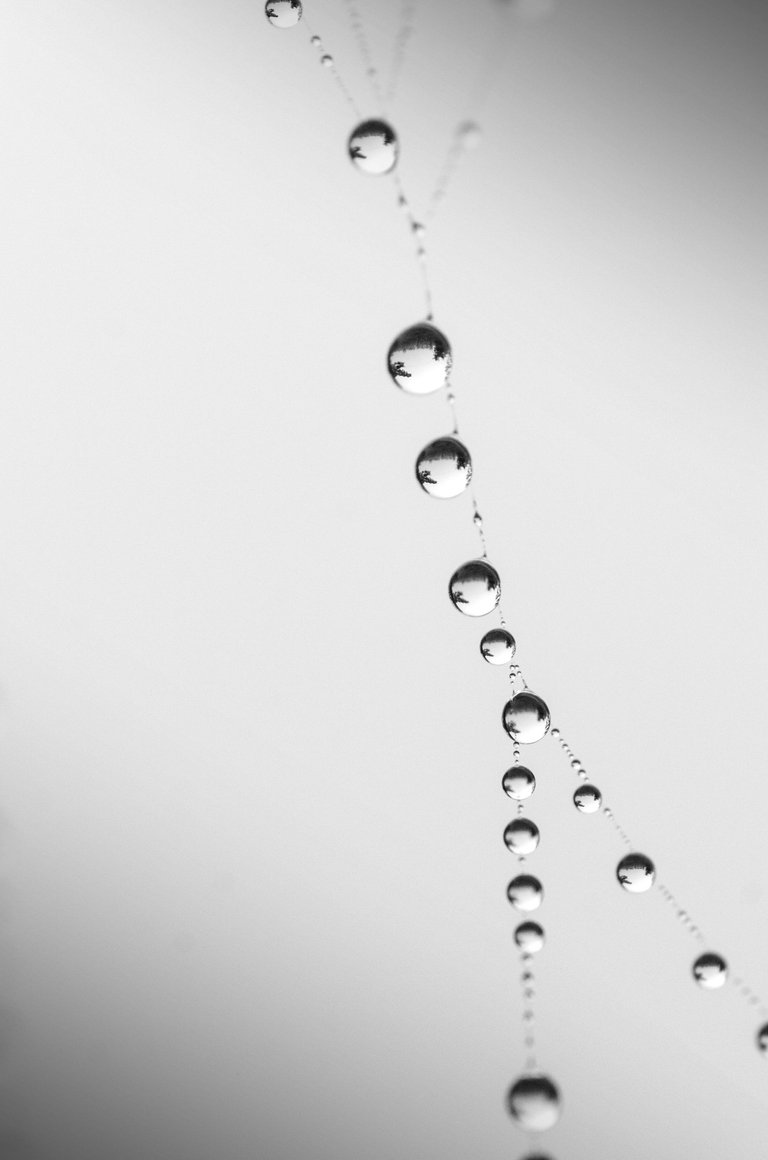 ---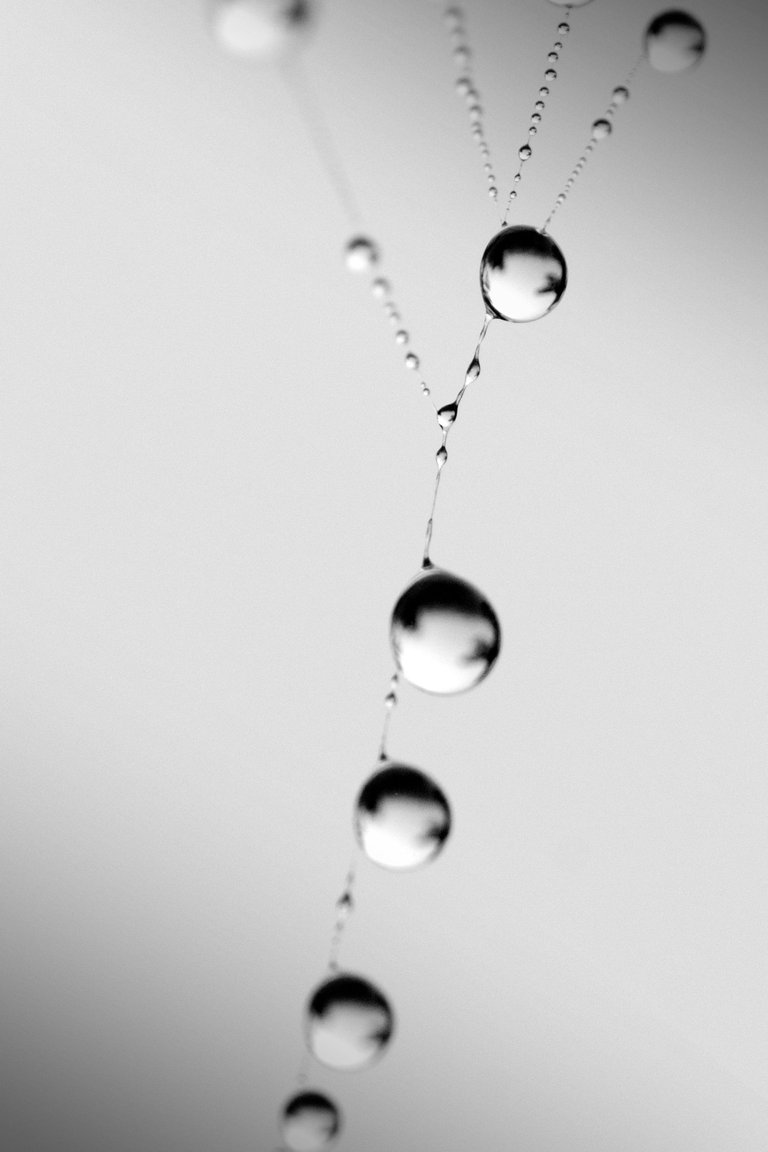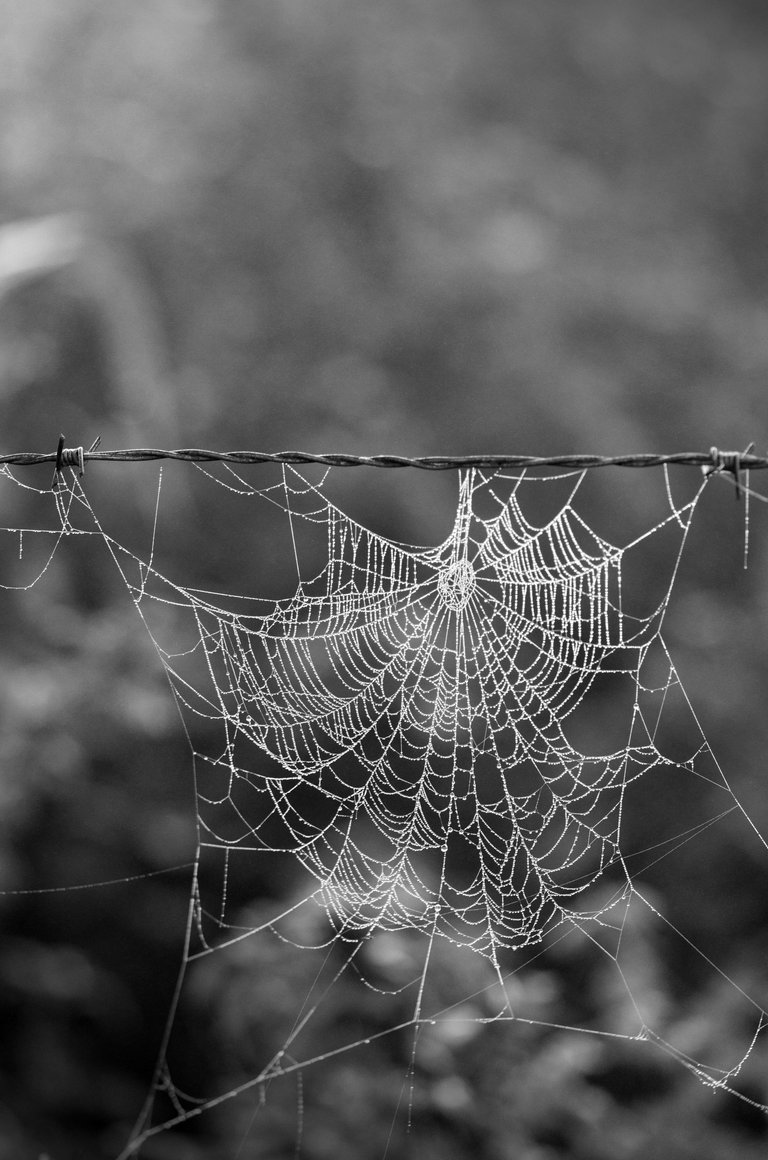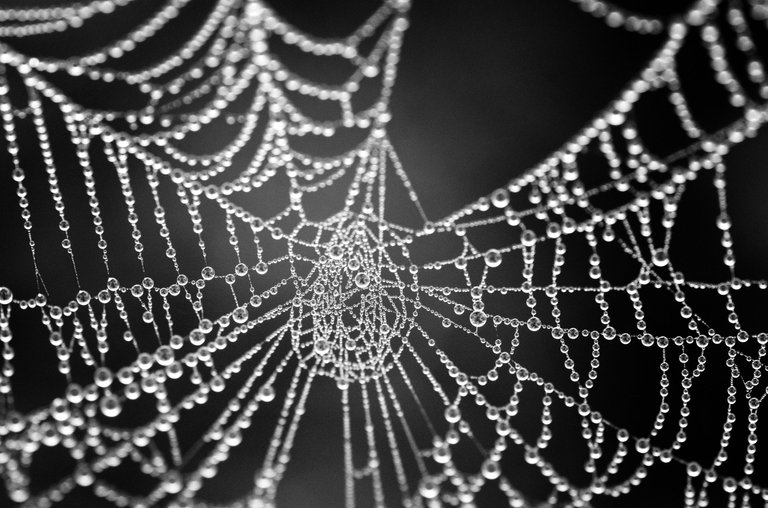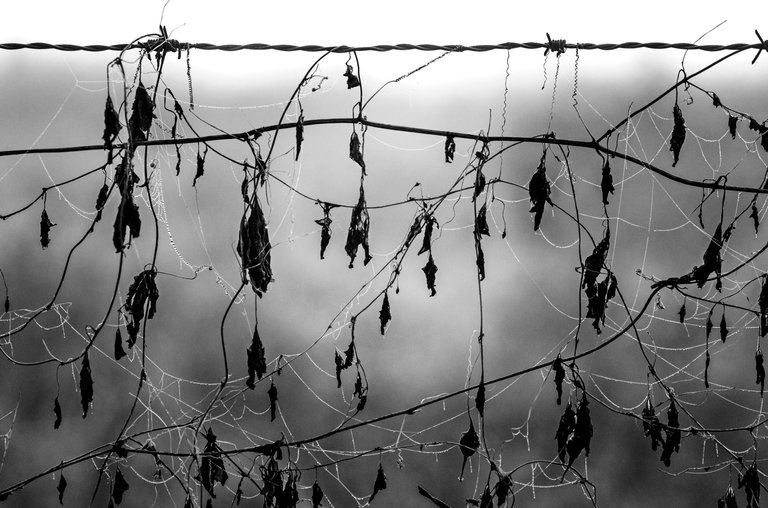 ---
I'm a fan of monochromatic shots, but when it comes to motifs in nature I find color editing more pertinent. However, this time it's about: "spider webs with dew on a foggy morning" so it's absolutely fair to also edit these pictures in monochromatic version because there is some abstraction, minimalism and drama here... And those things are for black and white, damn!.... So I leave it up to you to look at them and decide which ones you like most. ;)
Thank you very much for your visit and appreciation!
---
ADDITIONAL TECHNICAL NOTE: Photographs captured with my Nikon D7000 DSLR camera in RAW format, then processed in Adobe Camera RAW for adjustments regarding light, sharpening, contrast and depth... The pictures are then exported to JPG format on which minor modifications such as straightening and adding watermarks were carried out using PhotoScape 3.6.3.
---
"We make photographs to understand what our lives mean to ourselves." - Ralph Hattersley.

---
Camera: Nikon D7000
Lens: Tokina ATX-PRO 100mm f/2.8 d MACRO
---
Montalbán, Carabobo, Venezuela.
---
---