MACRO & CLOSE-UP MAGENTA DRAGONFLY - (Orthemis ferruginea)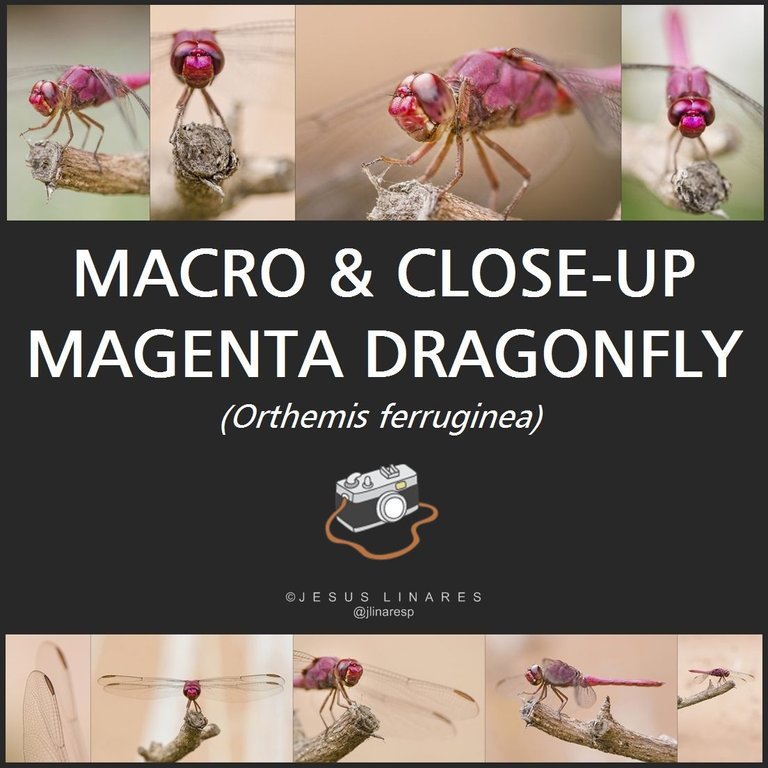 ---
This lovely magenta dragonfly was perched on the dry branch of a bush in the small garden in front of my house. I spotted it while playing with my dogs and immediately went to my room determined to get my camera to do a "photo shoot"...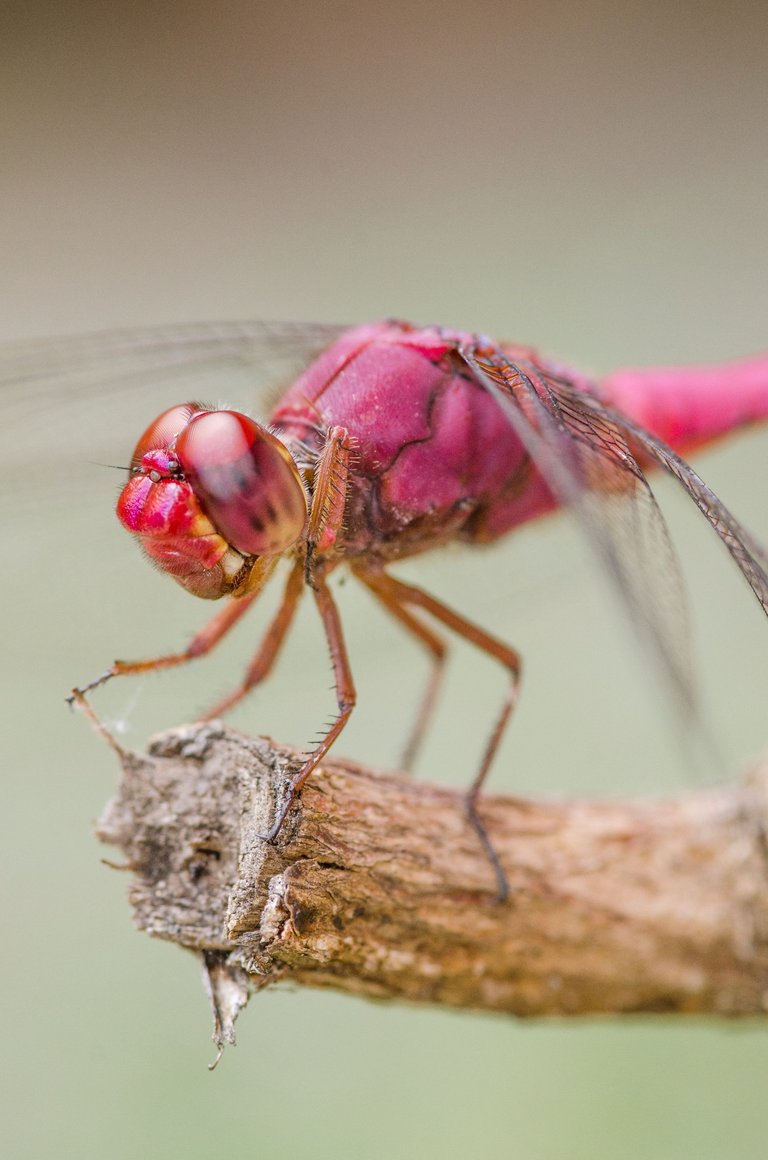 100 mm | 1/320s | f/9| ISO 640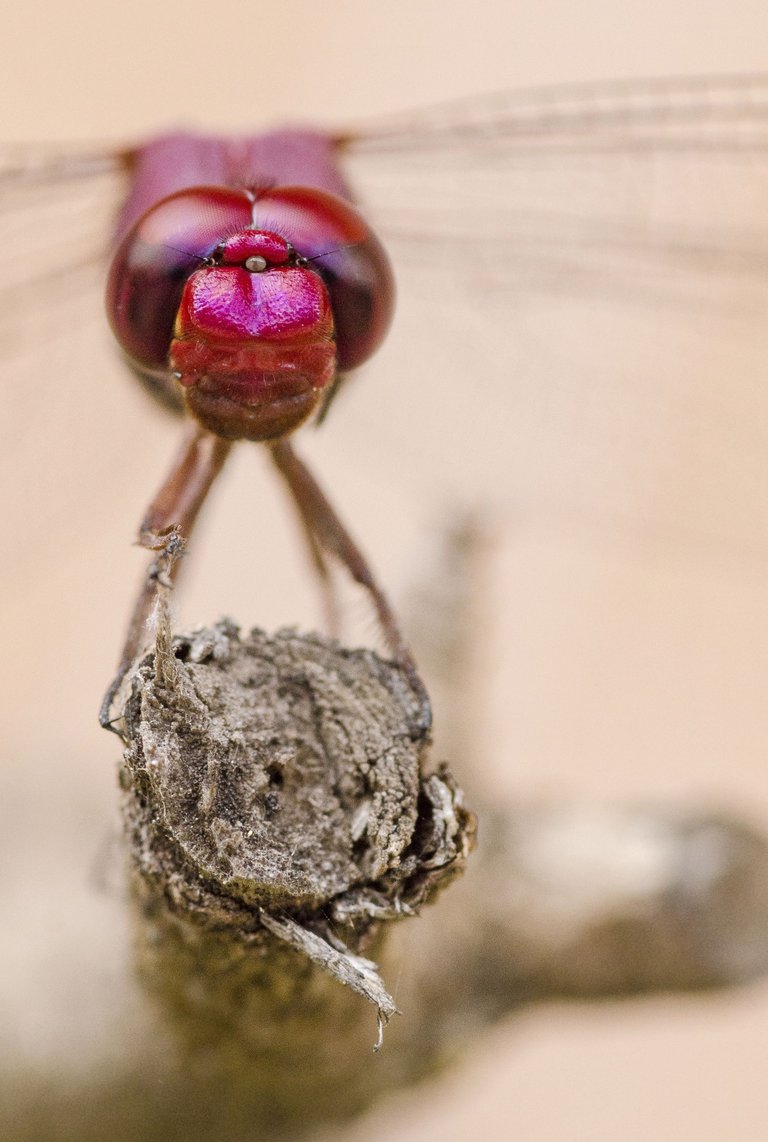 100 mm | 1/1000s | f/9| ISO 640
This is a male individual of the species Orthemis ferruginea commonly called "Roseate skimmer" and is a relatively common species in ponds and stream banks throughout our country. What really surprised me was to observe it in my garden where there are no water reservoirs for breeding purposes or for hunting its prey thanks to its hunting skills and great vision.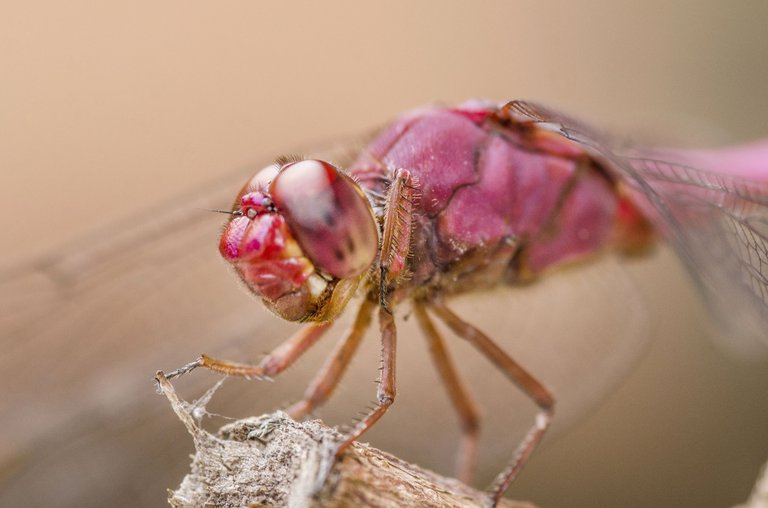 100 mm | 1/1000s | f/9| ISO 640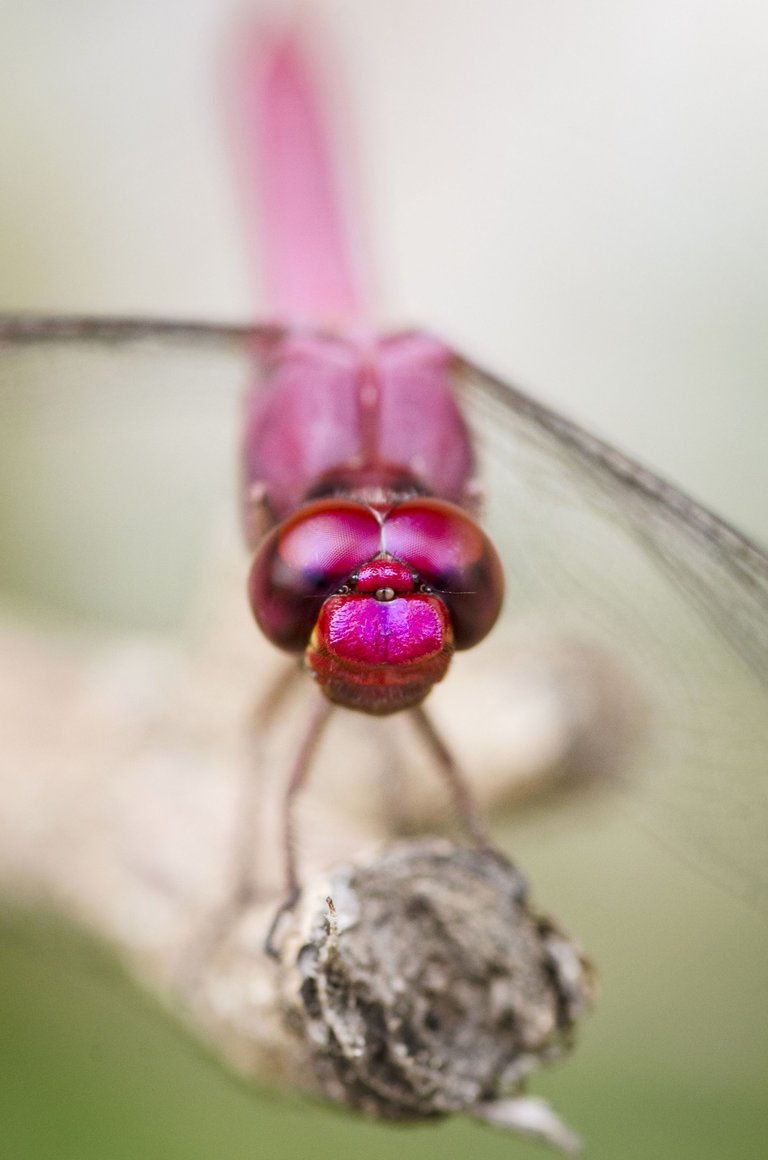 100 mm | 1/400s | f/9| ISO 640
Well, I guess this dragonfly was there because of the increase in their populations, which is related to the unusual lengthening of our rainy season. I know this is a male because of its very nice magenta-purple colour, as female specimens of this species are brownish. I know this species thanks to my hobby of macro photography back in 2007-2010, when I used to take pictures of insects and then investigate their IDs with the support of specialised websites and/or sending them to entomological groups for identification... But all that stopped when I started shooting street photography! :))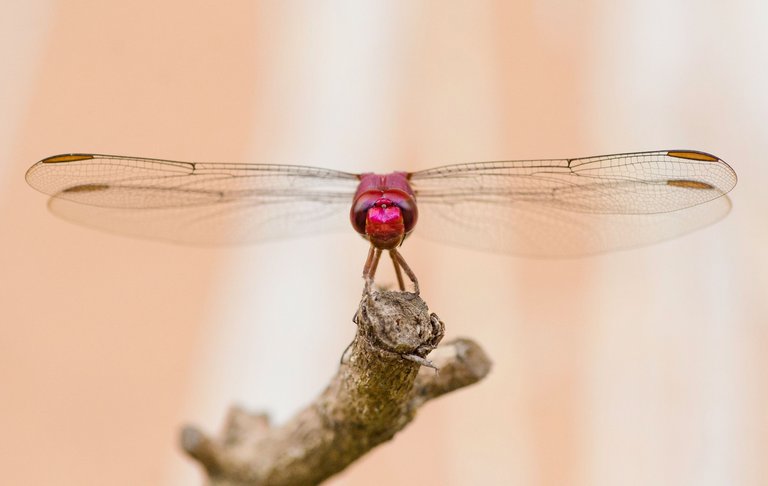 100 mm | 1/1250s | f/7.1| ISO 500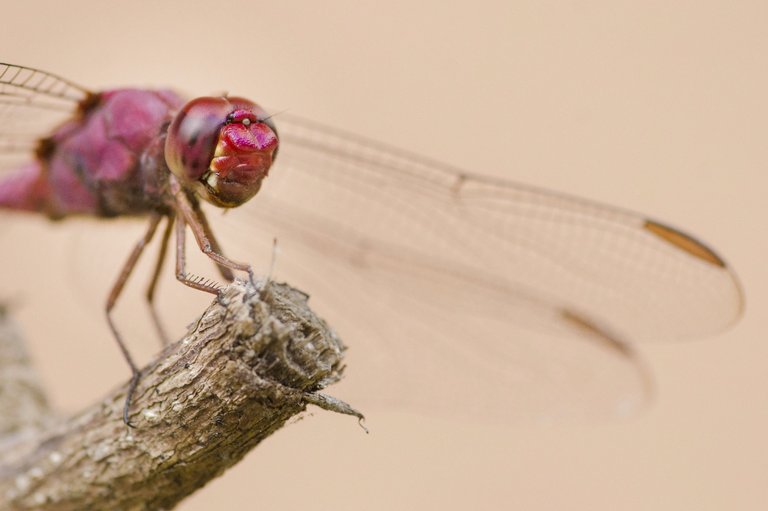 100 mm | 1/1250s | f/7.1| ISO 500
For these pictures I used my old Tokina ATX-PRO 100mm f/2.8 d macro lens. The light was very good and even, although without direct sunlight to generate annoying reflections and too much contrast. So I had it pretty easy with this insect, which additionally behaved very calm and allowed me to take very close pictures of it. Sometimes it got scared and flew away, but after a few seconds it came back to perch on the small branch of the bush... It was my "lucky day" for dragonfly macros! ;)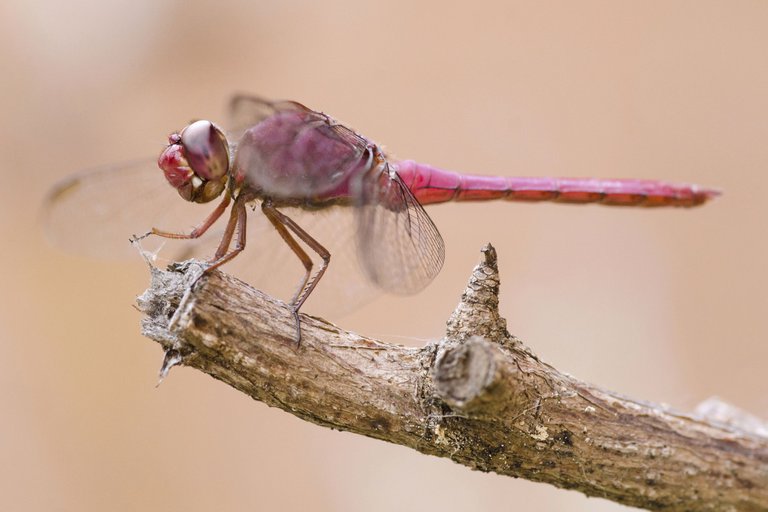 100 mm | 1/800s | f/9| ISO 640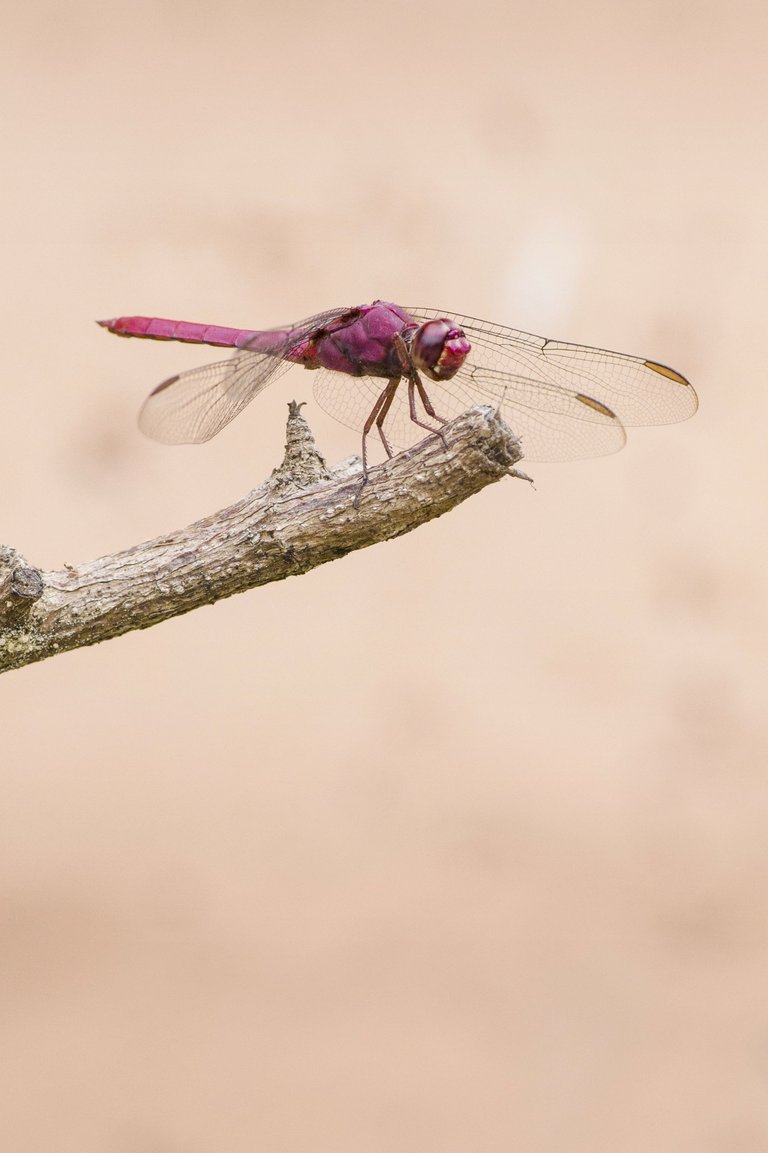 100 mm | 1/2500s | f/7.1| ISO 400
I took all the pictures in semi-automatic aperture mode (P) constantly changing the ISO and aperture values depending on the brightness and shooting distance. I don't use flash for these photos, the light has been natural in all of them. The evaluation method was full frame with a tendency to underexpose between -0.3 and -0.7 EV (I like that to be able to calibrate later when editing the RAW) and I used the autofocus with a single central point.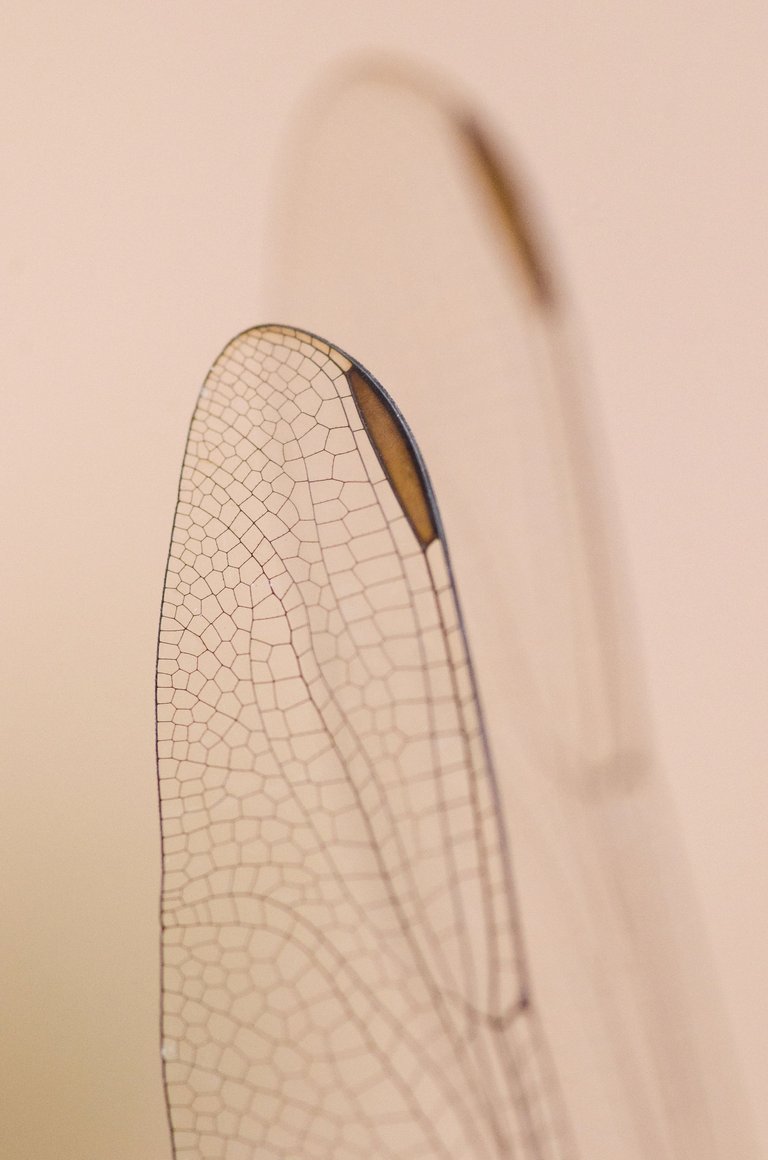 100 mm | 1/1250s | f/9| ISO 640
---
ADDITIONAL TECHNICAL NOTE: Photographs captured with my Nikon D7000 DSLR camera in RAW format, then processed in Adobe Camera RAW for adjustments regarding light, sharpening, contrast and depth... The pictures are then exported to JPG format on which minor modifications such as straightening and adding watermarks were carried out using PhotoScape 3.6.3. and/or Photoshop
---
Thank you very much for your visit and appreciation!
---
"We make photographs to understand what our lives mean to ourselves." - Ralph Hattersley.

---
Camera: Nikon D7000
Lens: Tokina ATX-PRO 100mm f/2.8 d MACRO
---
Montalbán, Carabobo, Venezuela.
---
---