MAKING A SELF PORTRAIT PAINTING OF MYSELF FOR THE FIRST TIME.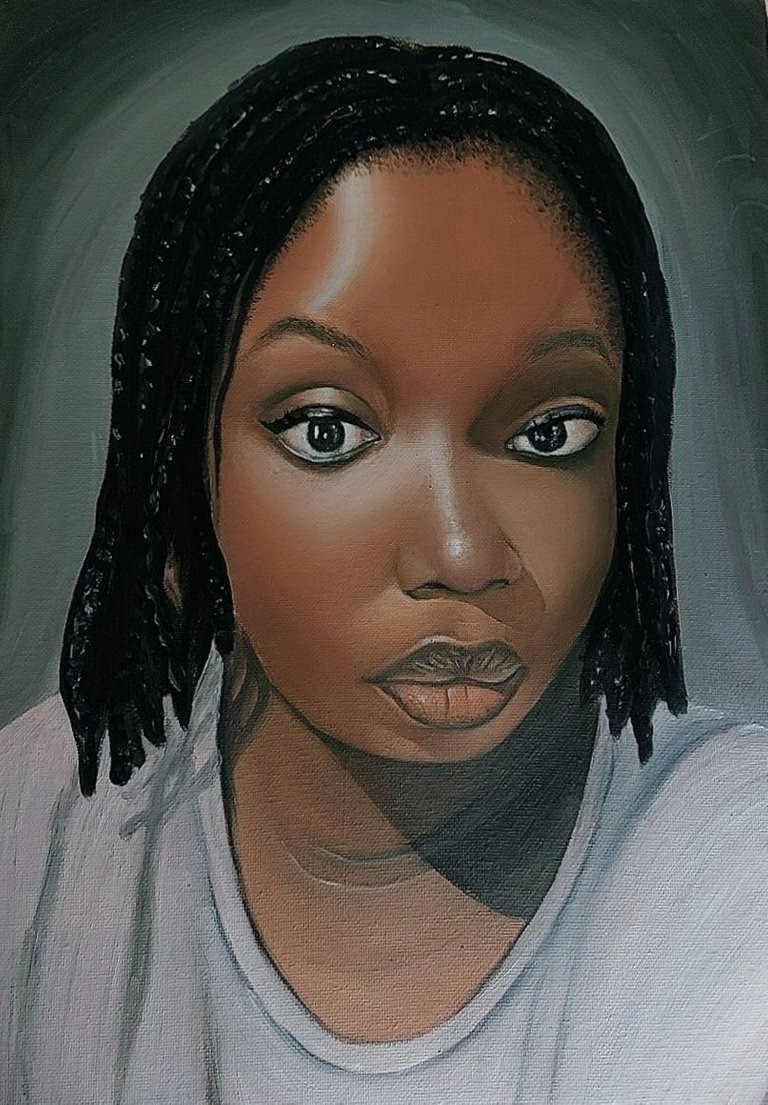 Good morning everyone,
Today I will be sharing with you my recent painting which is a painting of my very own self. This will be the first time I will make a real portrait painting of myself as I don't usually love drawing myself. Lot of times people ask me why and I can't just give them a definite answer than I just don't like it. In my house, I've made a painting of virtually everyone excluding myself but finally I decided to make one for myself. The reason behind this is not even far fetched. As you all know, I'm still learning how to paint well with oils and so I decided to make a colored oil painting of someone I know to see if the resemblance is there. Since I don't want to use a random person, I chose myself as the muse.
Making the painting wasn't that easy but was worth it. I learnt a lot even though it didn't turn out as expected. I was hoping it will be more realistic than this but I understand it takes time and more practice. For now, I will take this as it is and enjoy it.
Presently, I haven't been able to make another painting since I have other things at hand but I'm hoping I will be able to make another soon and it will be much better.
The style of the painting is Traditional painting and I use oil paints on my canvas sketchbook.
PROCESS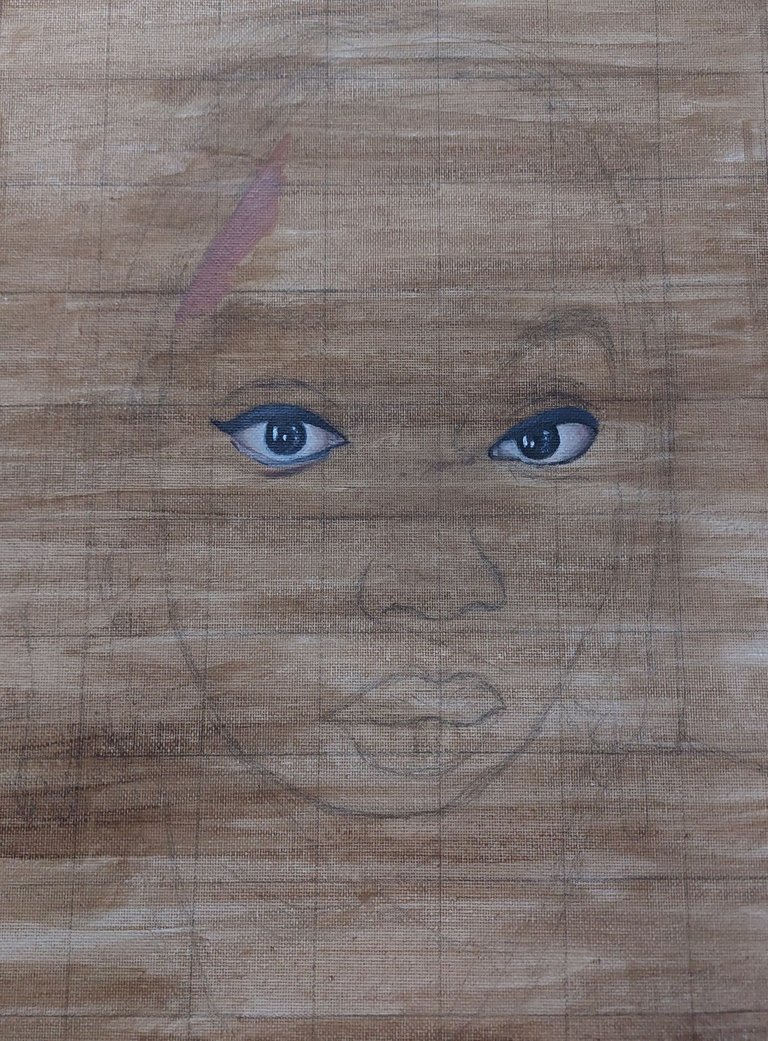 ---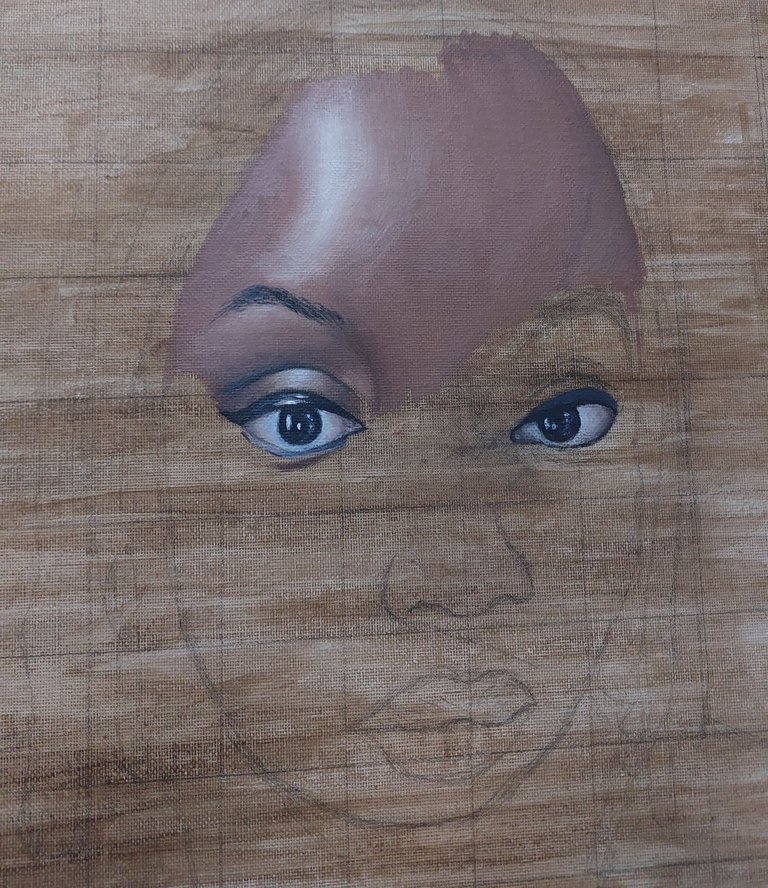 ---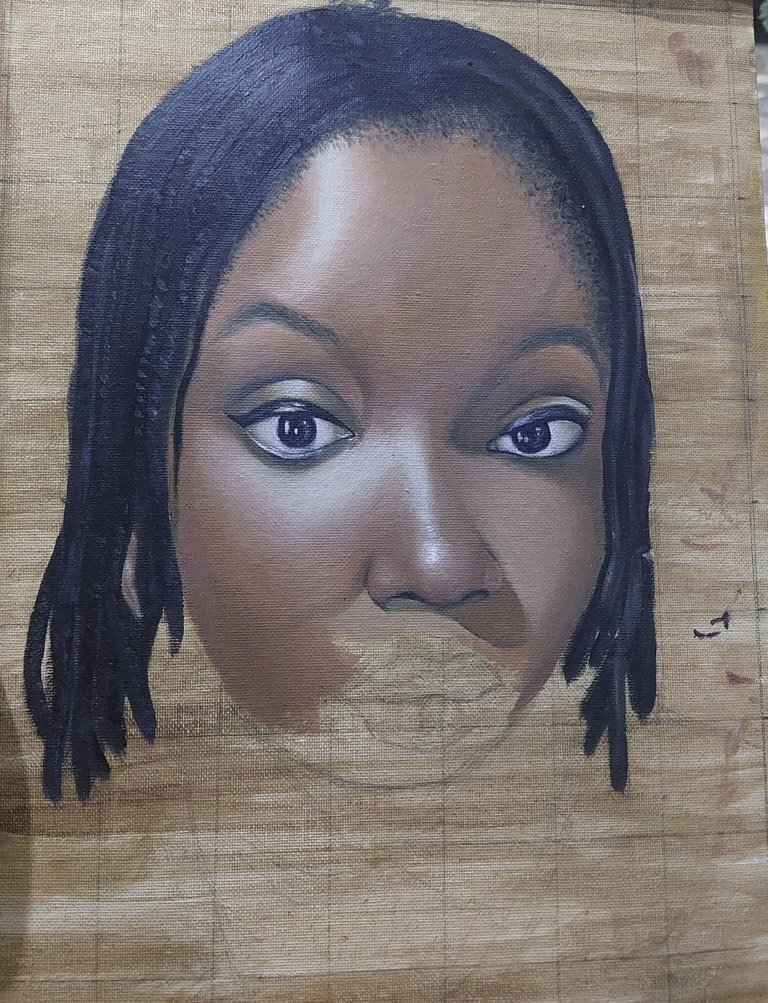 ---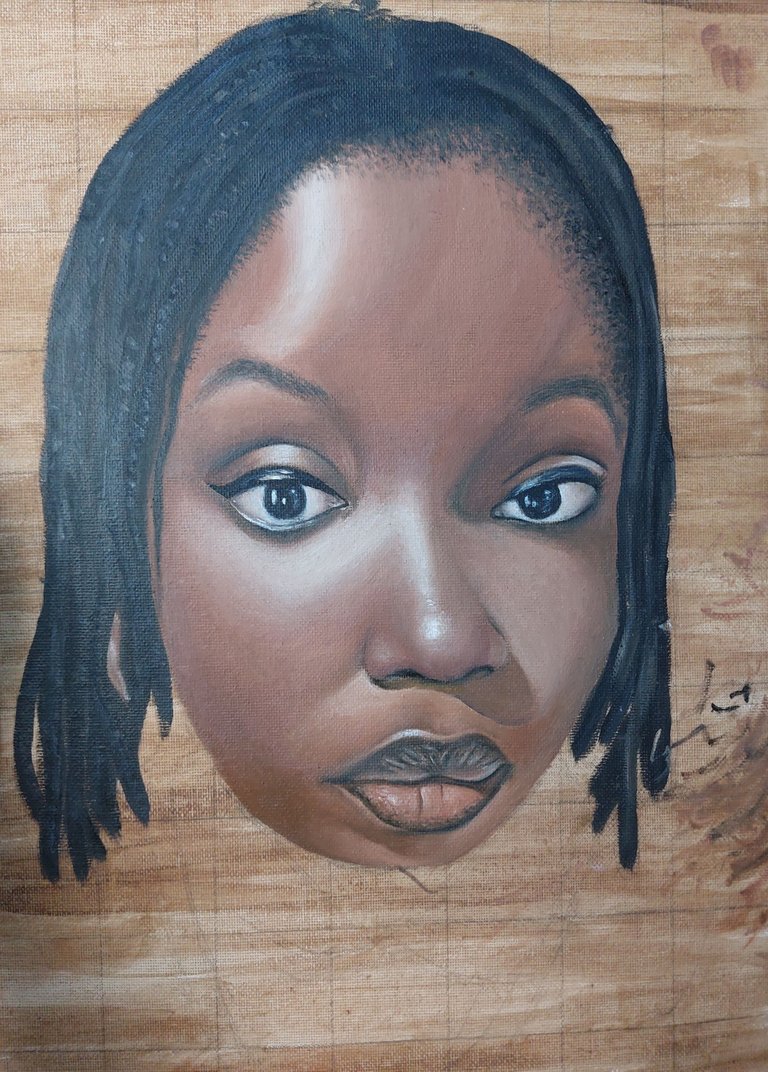 ---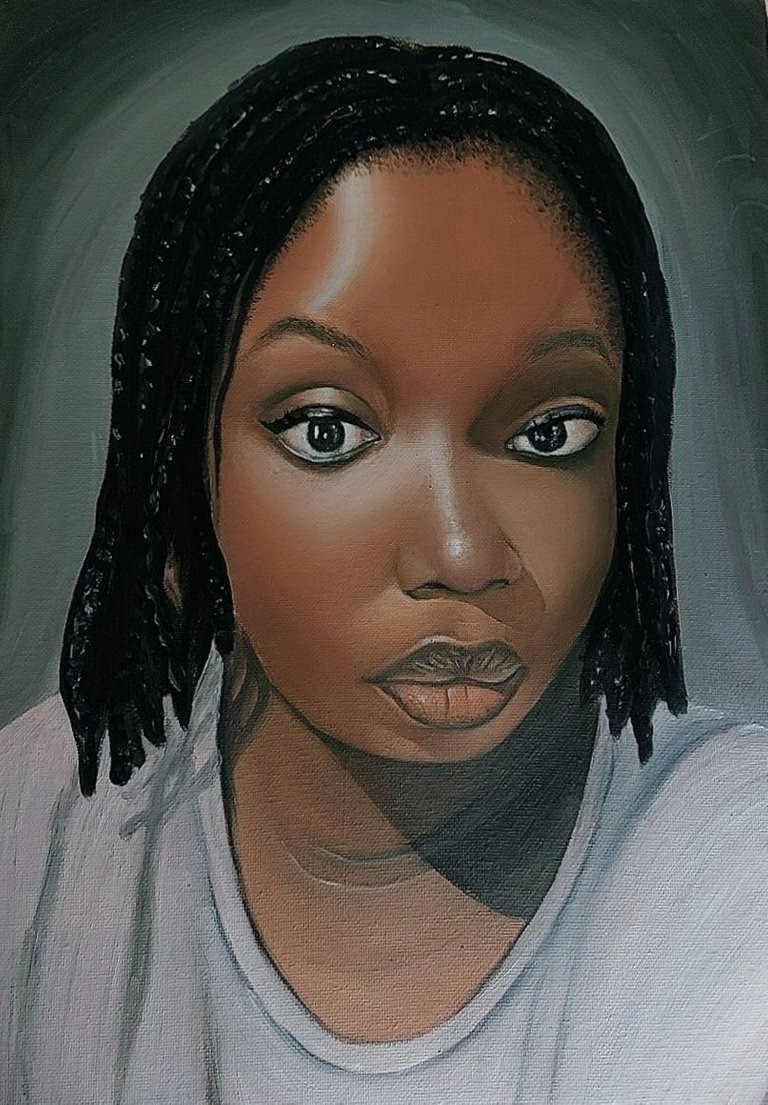 ---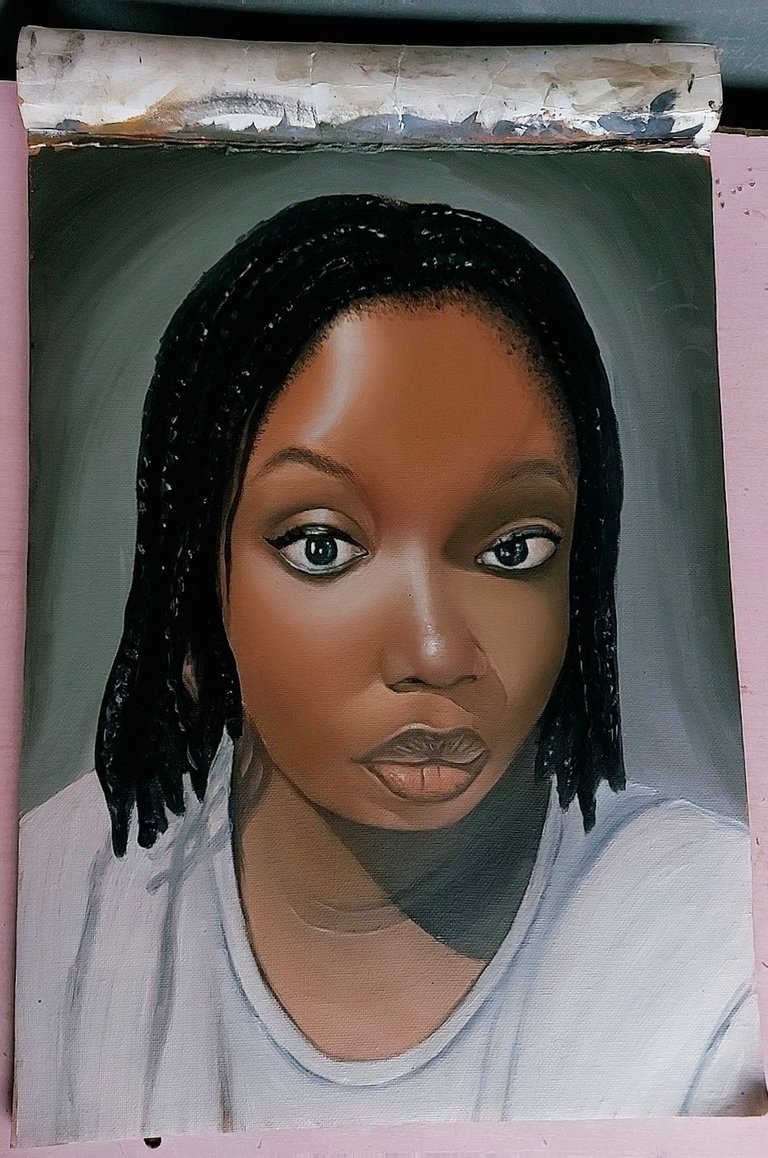 ---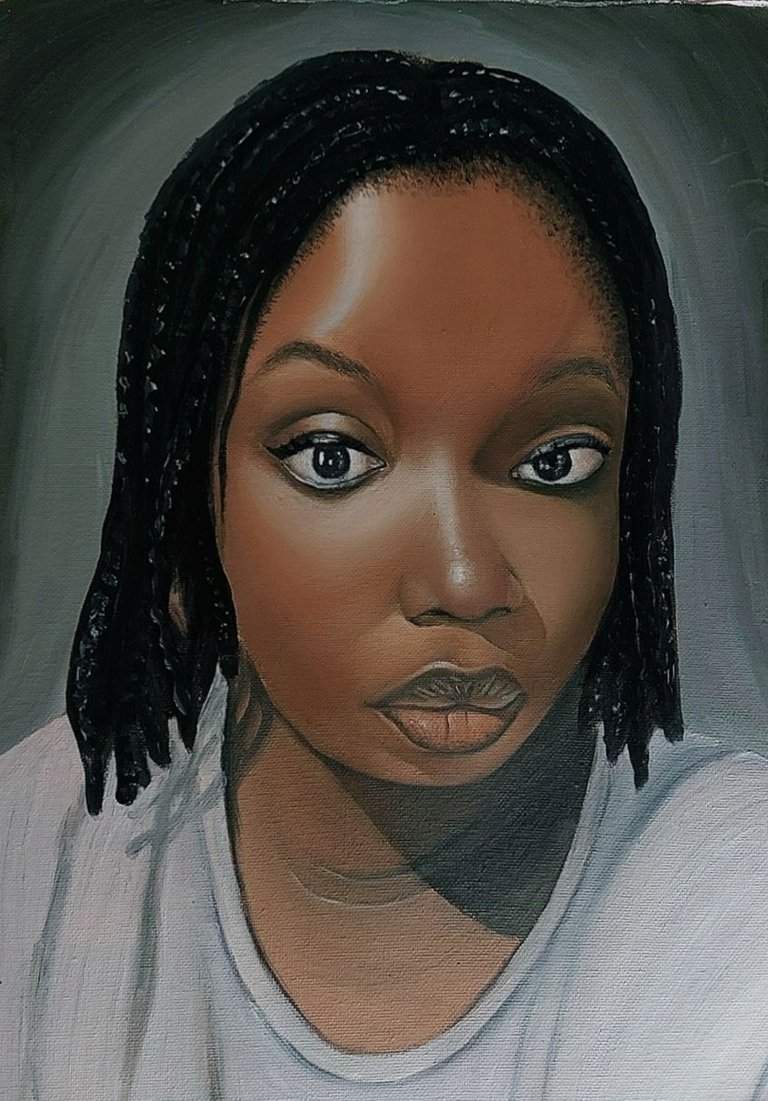 ---
THANK YOU FOR STOPPING BY.
---
---