Monomad's Challenge: Fishermen in the Mangrove Forest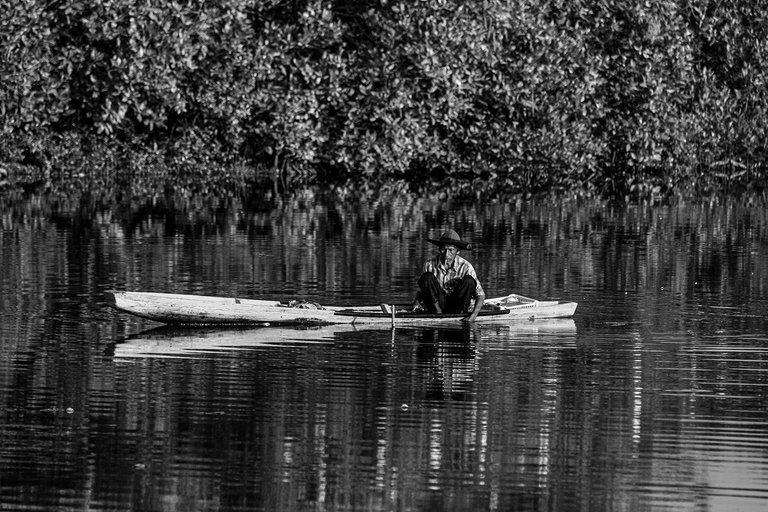 Hey everyone, how are you today, I'm back with some black and white visuals you might like, and here's my entry for the #Monomad challenge. This time I'm back with some visuals that I made some time ago, this is about a fisherman who is netting fish in a mangrove forest in my city, you can see how this man rows a small boat to set his net with a cigarette in his mouth, he even realized I was photographing him from a distance.
Apart from fishermen who are netting fish, in this place, you can also see a population of egrets perched in mangrove trees. I often go to this place, because this is one of the places visited by many people in the city I live in. I don't even know what else to write, I hope you like the content I share this time, and have fun.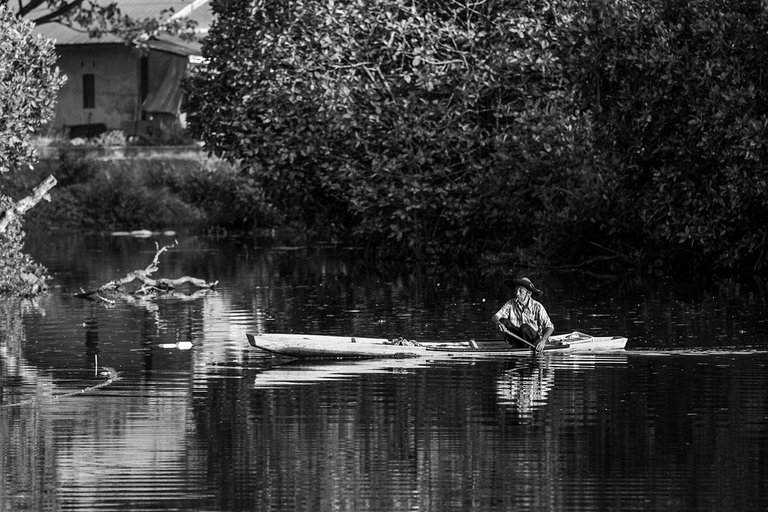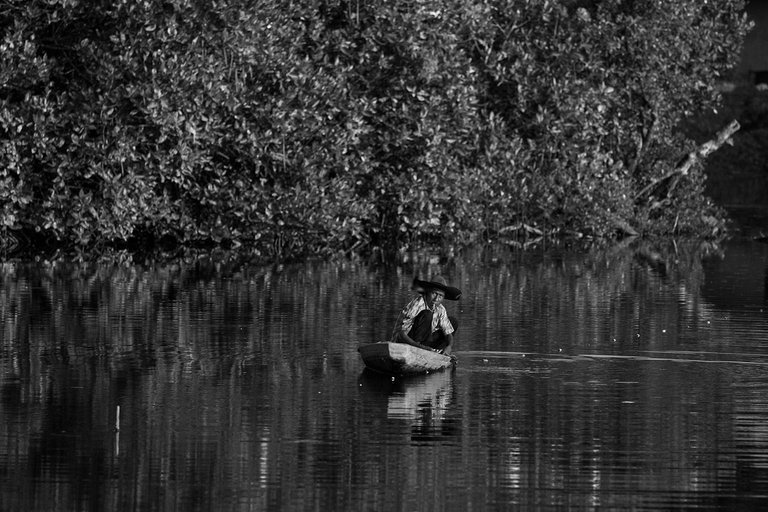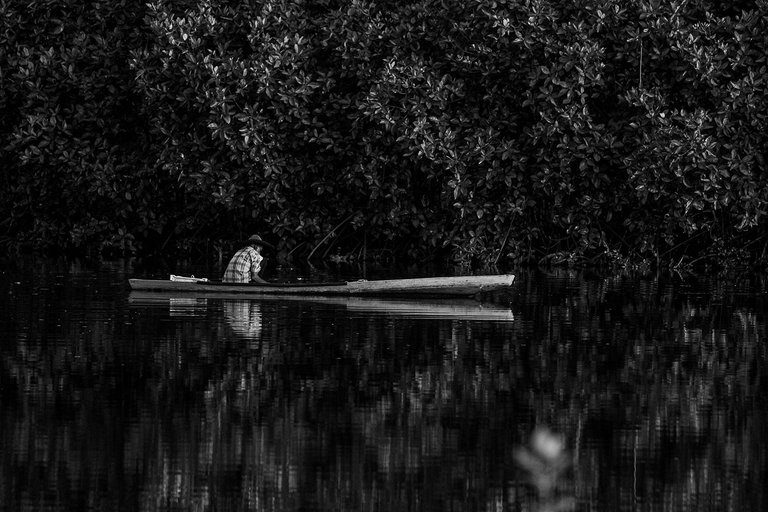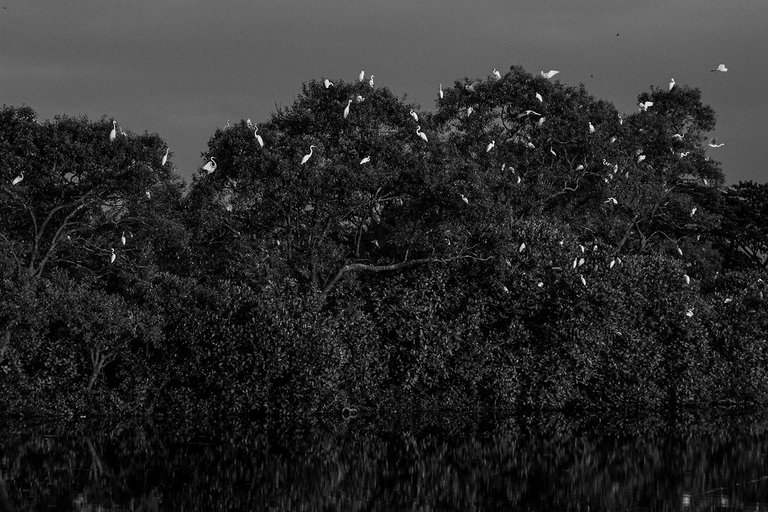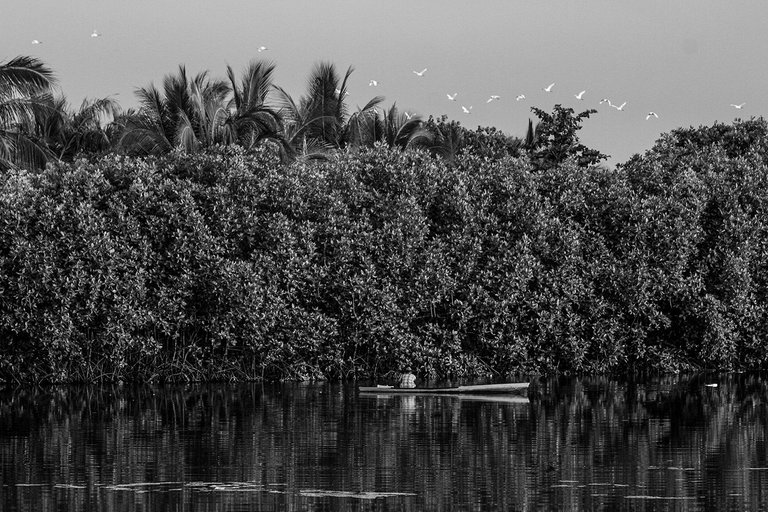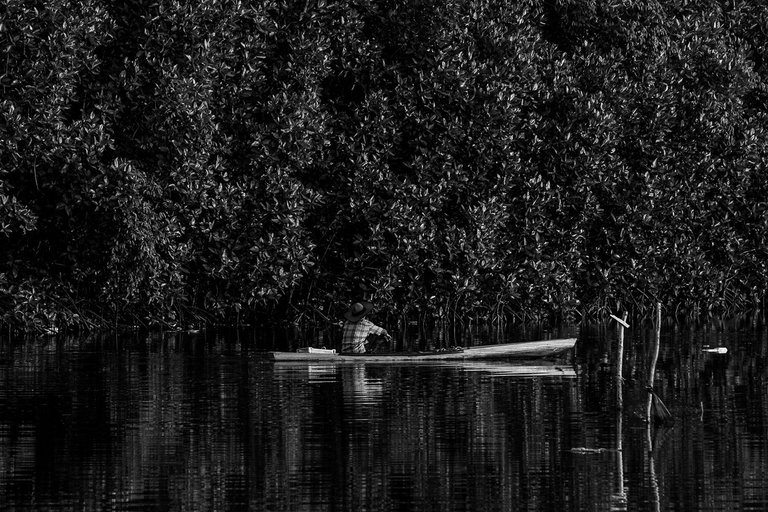 You are happy with my current work, and I will be happy if you like this latest work. Have a good time!!!
Thanks For Visiting My Blog
Best Regards
@fachrulreza
---
---