The Blacksmiths - Black & White Practice
At the last fair, I had the occasion to capture some masters working on their masterpiece. It is always a pleasure to see these talented people in action, even if some of the actions are not so spectacular. There was sewing, beading, crocheting, weaving, carving, egg decorating and what not. I would have loved to see an document felting, but was in a hurry and the lady was just watering her working station, she did not even lay out the first layer, so it would have taken around 20 minutes to get somewhere, so I said maybe another time.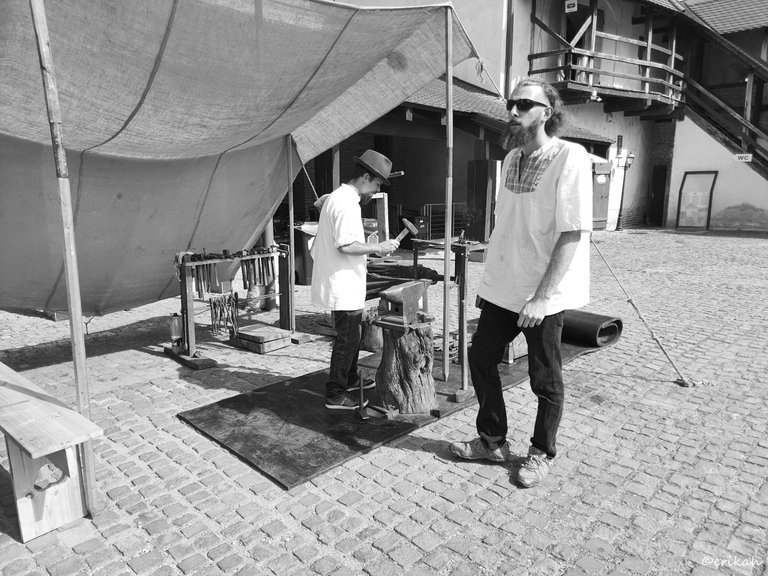 At the end of the fair, the last ones were these two guys, two blacksmith that were there to demonstrate the visitors how it's done and I could not be happier. Today I decided to turn the whole experience into a black and white practice, since it's been ages since my last one.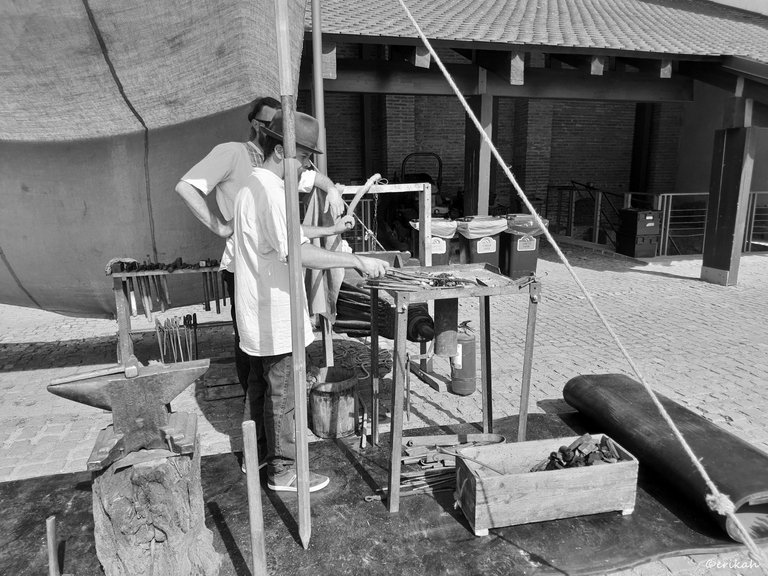 When I was a little kid, my grandfather took us to the blacksmith of the village, to show us how horseshoes are made. It was a very interesting experience as us, city born and raised kids have never seen such thing. Unfortunately the blacksmith is not among us, he passed away last year. He had a similar setup, like these guys, as far as I can remember.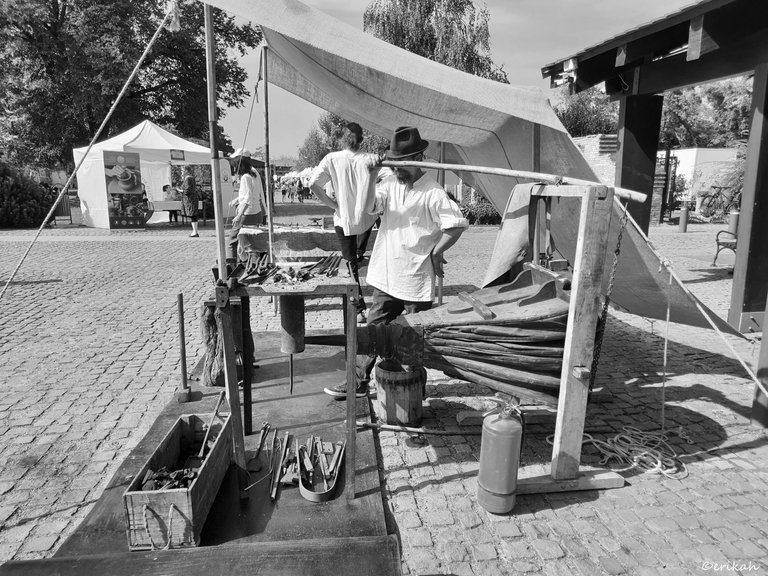 We're in 2023, blacksmiths have modern equipment these days, most of the process is made easier, but these guys were working with the equipment our grandfathers had. I did not mind as this is how it started and it's important to know.
This is not a topic I'm very familiar with in English, so I had to look up certain things, but that big, black thing the guy is operating is called blacksmith bellows and it serves to keep the fire alive, so he can heat the iron. It used to be done manually, which is not easy, but since we have electricity, it's easier.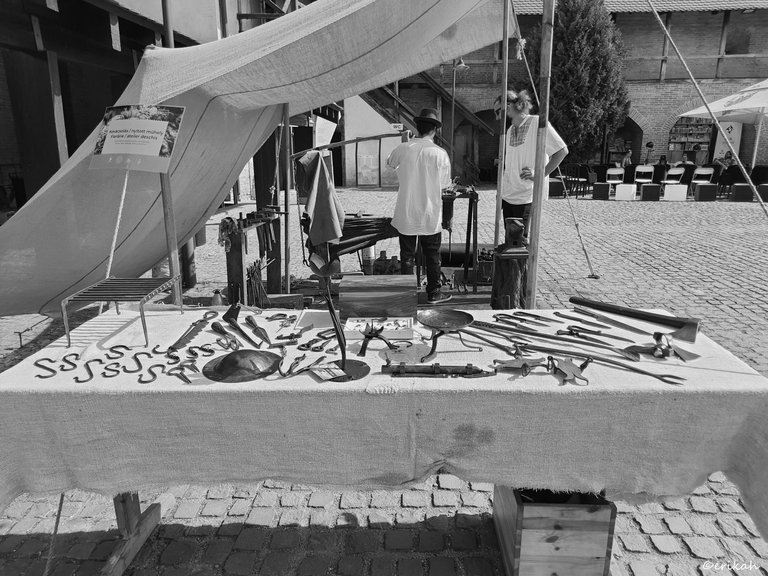 What you see here are tools and different objects they have created. I was standing there, looking at what they were doing and hoping they would start hammering the iron.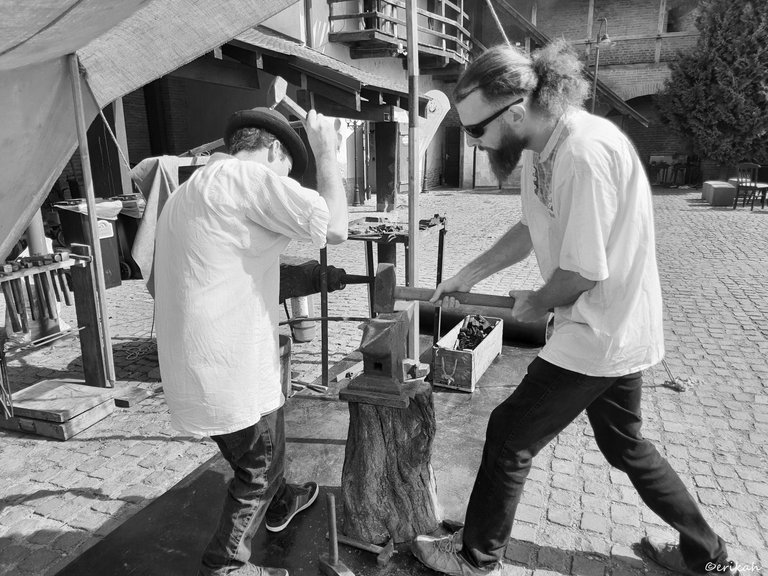 They must have read my mind as soon I saw them starting the work I was hoping to see. So I went there quickly and started taking photos.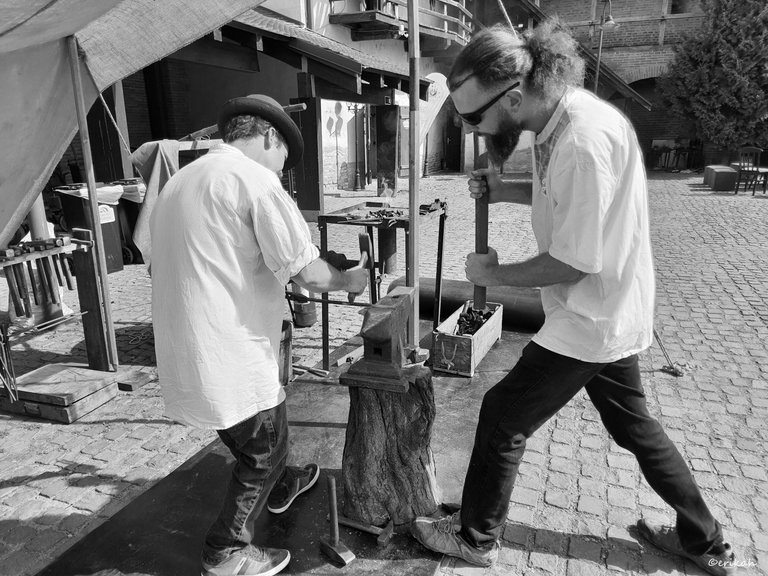 What you see here, are photos I took in the exact order I took them, so maybe if you scroll through them it would appear as if it would be a motion picture? 😃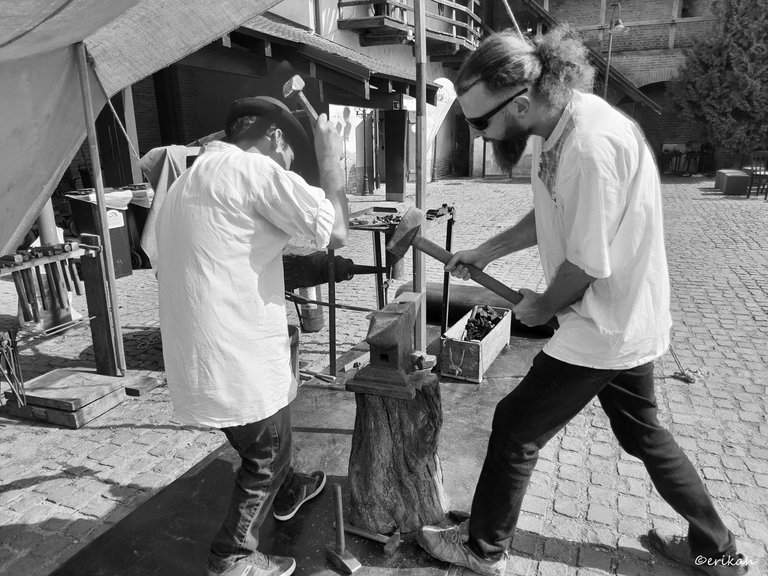 Most likely they are working together as their moves were really coordinated, there was a certain harmony between them as well. They knew exactly how to do it and never missed any of the hits.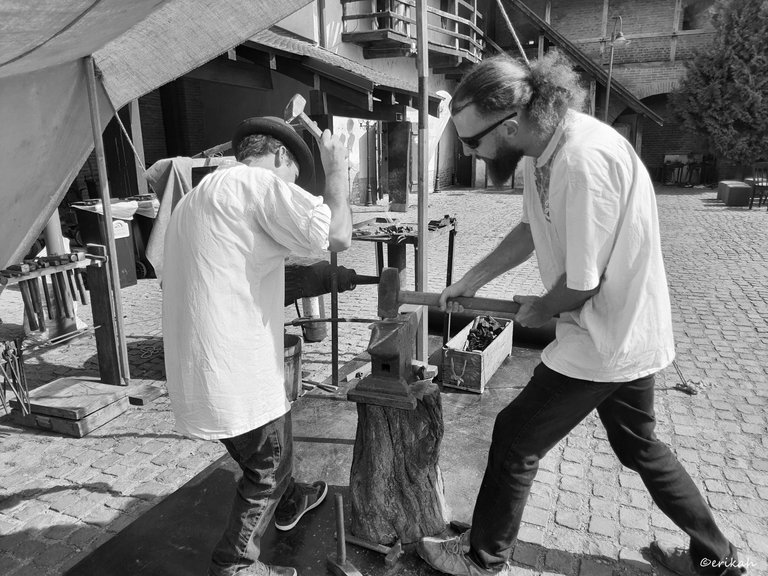 If you're not familiar with their work, let me quickly explain what they were doing.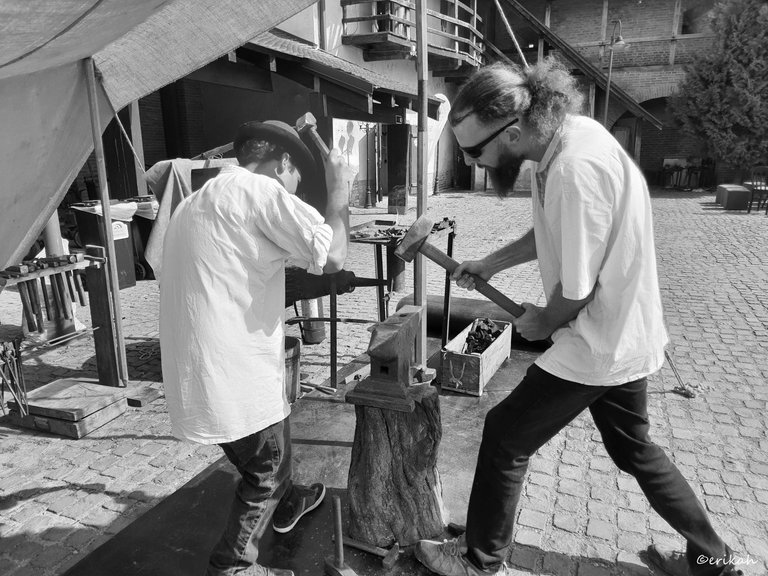 They were working on a blade, most likely a knife blade. Both were hitting the blade, but with different size of hammers. The guy with the hat holding the blade, was also turning it on both sides.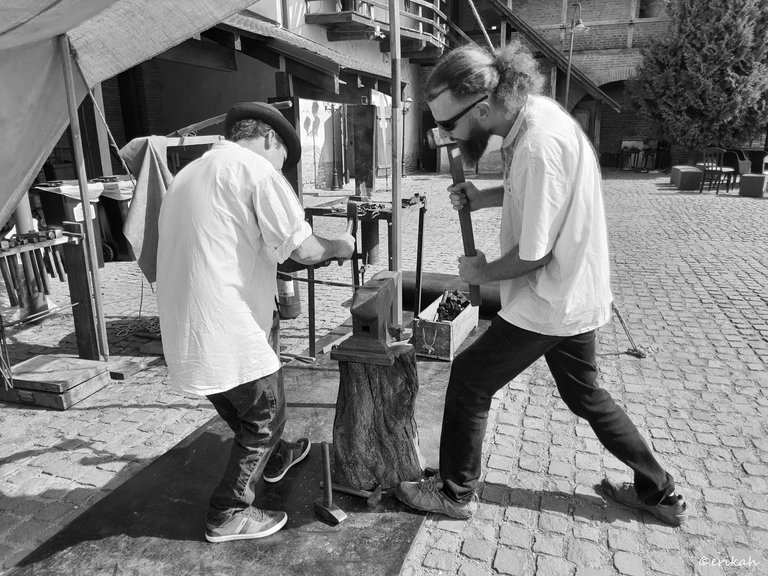 They did this for a few minutes, till the iron got cold, then took a break, while the iron was heated in the fire.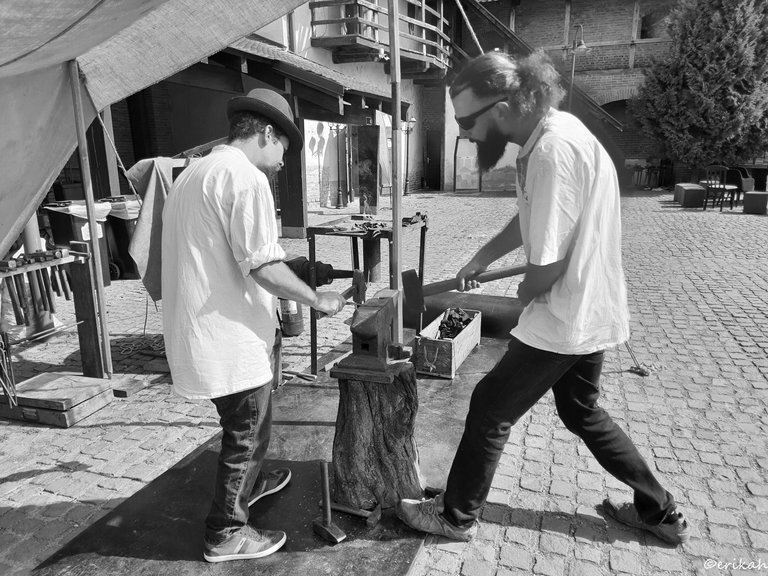 This was an important practice as I usually don't photograph people in action, didn't have a tripod to make my work easier, so I said, let's see how many photos can I take and if I can select a couple of them, that are at least half decent. To my surprise, none of the photos were blurry, I didn't have to delete any, which is a huge achievement for me. As about quality ... this is the best I could do, but I'm not complaining :) It was fun.

If you're a newbie, you may want to check out these guides:

---
---