Half-Assed Guide To Shooting Strangers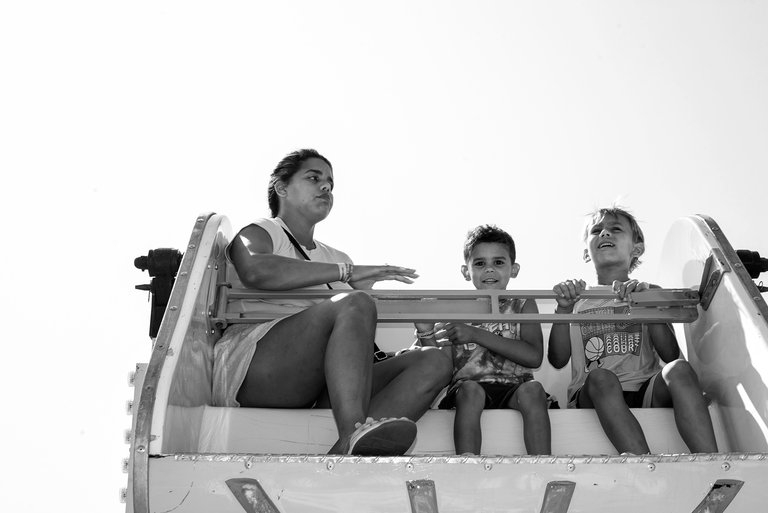 Had a number of conversations where something to the effect of "I'd love to do street photography, but..." comes up. Seems some folks just aren't comfortable walking up to complete strangers in the street and shooting them. I get that, wasn't always comfortable with it myself.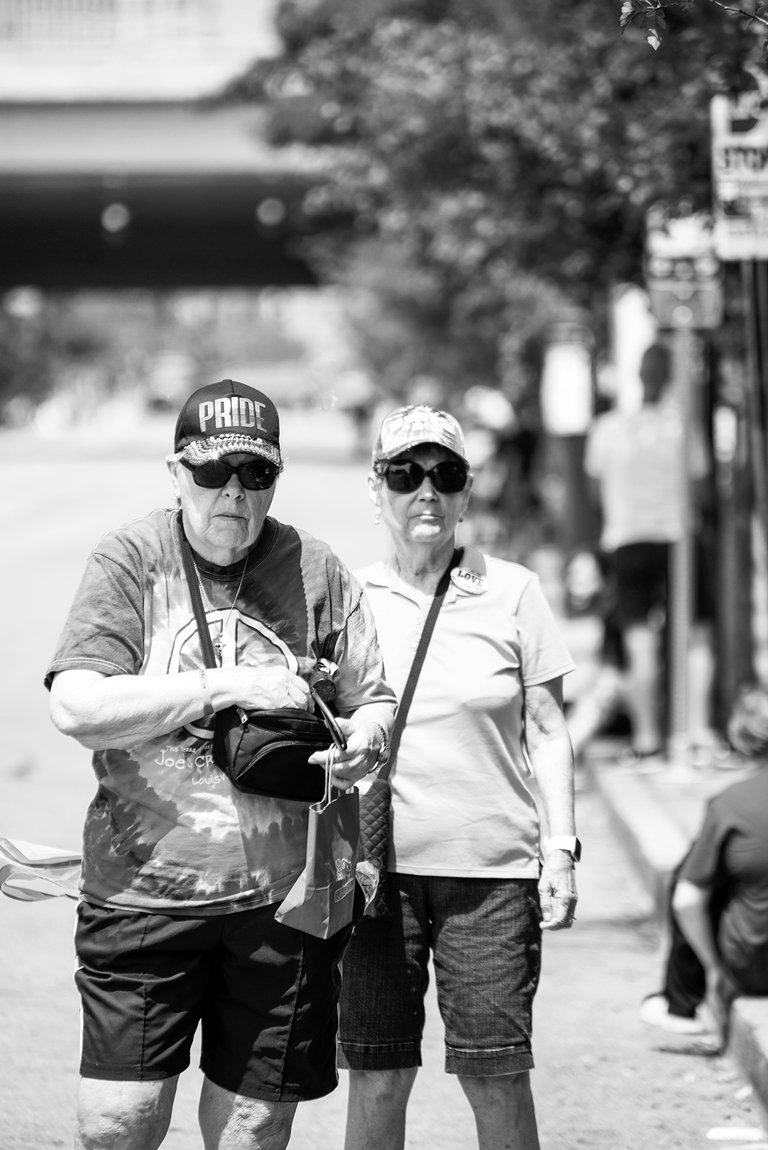 Calling this a guide is probably a bit of a stretch, I'm no expert in street photography, but I thought I'd jot down a few of the things that make it a bit easier for me. Pretty sure street photography is the art of getting the evil eye.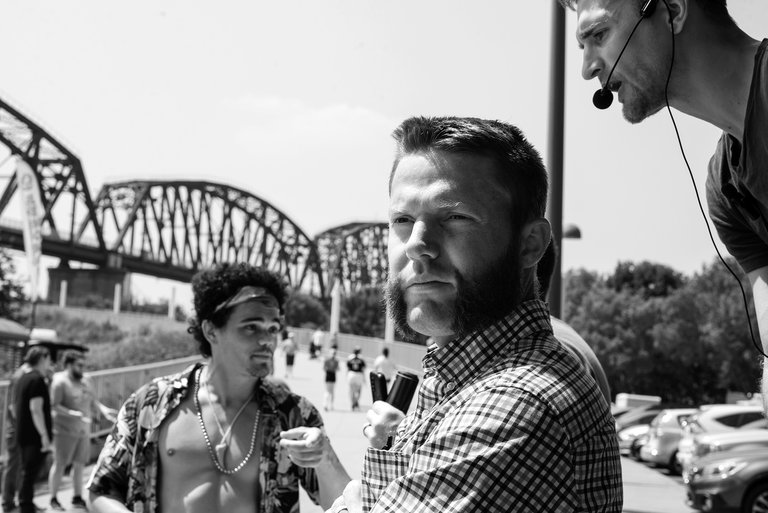 There's only so much you can do about that but lenses are a good place to start. I typically use one of three lenses, either a zoom (70-300mm), a prime (50mm), or a wide angle, each with it's own pros and cons.
A nice long zoom lens is like the sniper rifle of photography, lets you post up far enough out that you can shoot and scoot before any unfriendlies could reach you. To continue with that analogy, they're also not the best thing for close-in work. I really like them for shooting in crowds, they're good for isolating a subject and in a crowd it's much more difficult for people to tell what you're aiming at. With longer shots, getting a clean line of sight can sometimes be difficult but with a bit of planning or an elevated position you can often miss the worst of that.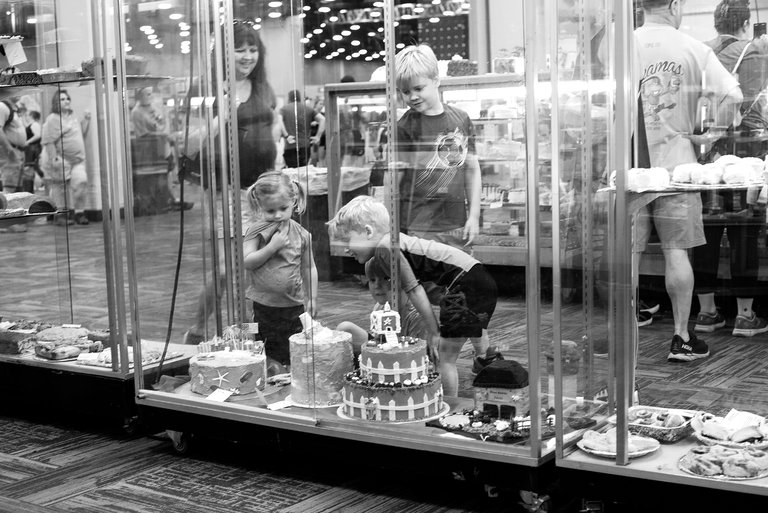 My 50mm prime lens is my standard equipment for street photography, more for it's versatility than any particular thing it does. For some reason there seems to be a direct correlation between the size of the lens you're using and how seriously people take you. Pull out a long lens and they're cracking paparazzi jokes, pull out a 50mm and they're asking about your 'hobby'. It's kind of beautiful, you've got to get a lot closer with a 50mm but people mostly ignore you.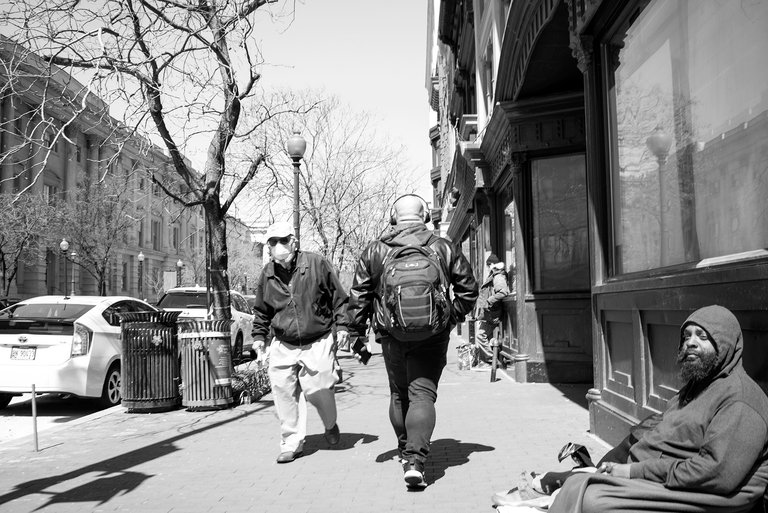 My wide angle is probably my least favorite lens for street photography. If a long lens is like a sniper rifle then the wide angle is a snubbie, you damn near have to stick it in someone's belly to make the shot. That probably sounds like a nightmare for those of you uncomfortable with street photography, but there's a but! Namely, but if you get really close, people tend to think you're aiming at something else and not realize they're still in the frame. This image by Bruce Gilden is one of my favorite examples of that, the lady is point at what she thought he was taking a photo of.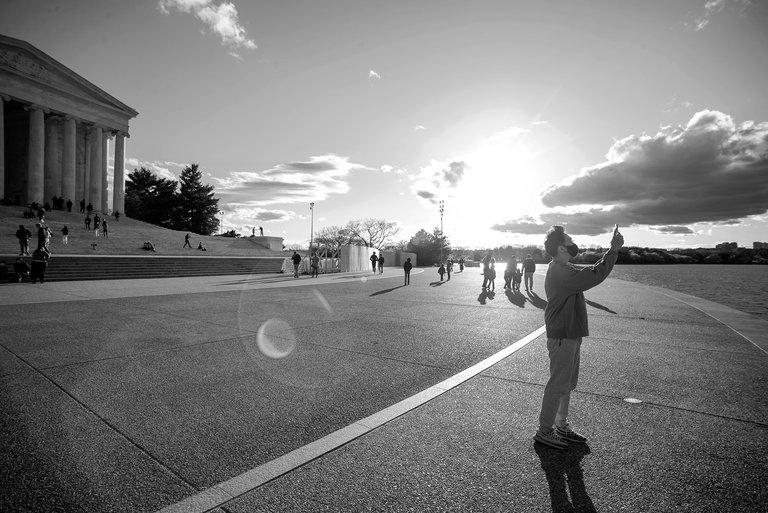 Wide angles are good for street photography on the sly. I've experimented with letting my camera hang from my neck and surreptitiously shooting from there, with both the prime and the wide angle and the latter definitely works better for that. Neither work especially well, but the combination of the different perspective and the distortions from the wide angle can make for some fun shots.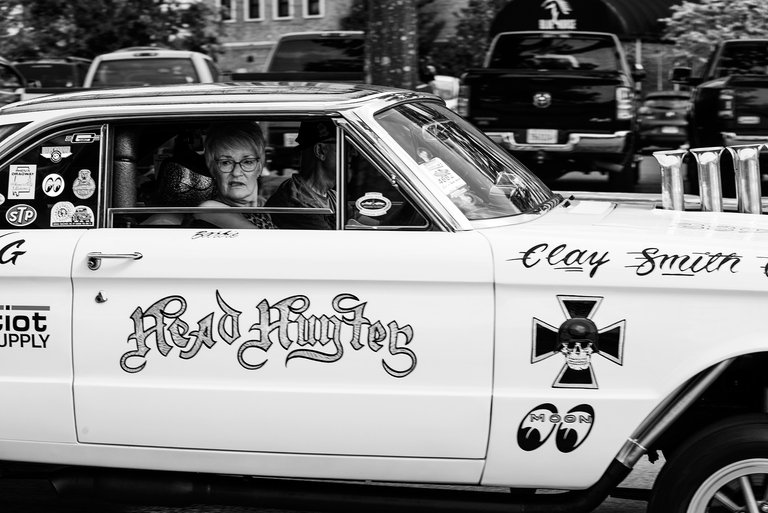 That's more than enough about lenses, no matter what kit you have the most important thing will always be to simply get out and shoot. On that note, here's some gimmicks and gambits that I like to use.
Ambush photography -- Whenever I find a nice kill zone scene I like to post up somewhere inobtrusive and then wait for a suitable target subject to walk into it and then start shooting. Oftentimes, if you do it right your subject will apologize to you afterwards for 'ruining' your shot.
Misdirection is your friend -- Usually I don't want my subjects to know they're about to be shot. One of my favorite ways of accomplishing this is to act like I'm shooting everything, start off pointing the camera at something innocuous and then slowly panning to what my real subject is.
Use the lay of the land to your advantage -- You can never be sure how people are going to respond to having their photo taken but you can do things to keep the risk to yourself minimal. Obstacles, physical barriers, and choke points are great, especially with a long lens, you can post up and shoot away and if anyone takes it poorly you can be gone long before they could reach you. Elevated positions can be quite nice too but if things get lively the exfil can get a little dicey.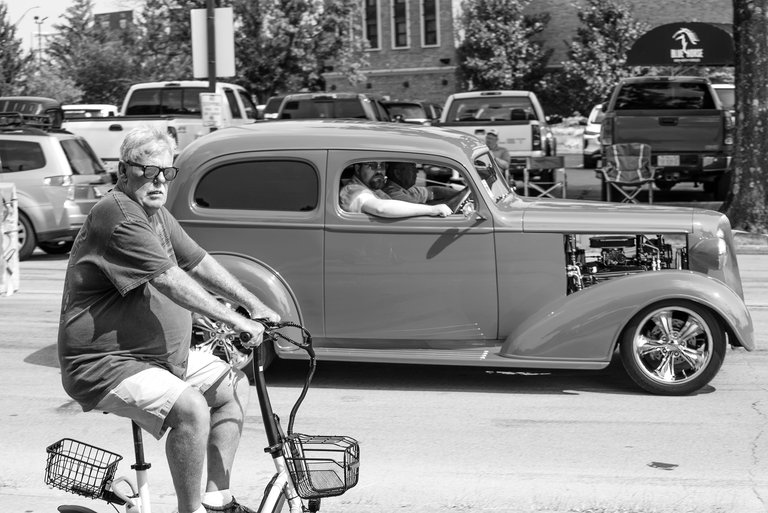 While this half-assed "guide" is intend for folks who would like to get into street photography, I'd love to hear from other street photographers, drop me a comment if you have your own tips or tricks. I can't talk about street photography without mentioning Everybody Street by Cheryl Dunn, the documentary that got me interested in street photography in the first place. It's about NYC street photographers and I regularly return to it for inspiration. For a while you could watch it for free on youtube but that no longer seems to be the case but you can still find many of the interviews from it on there.
That's quite enough out of me, y'all stay safe out there and remember: Shoot first, ask questions later!
---
---