Blue Hour Reflection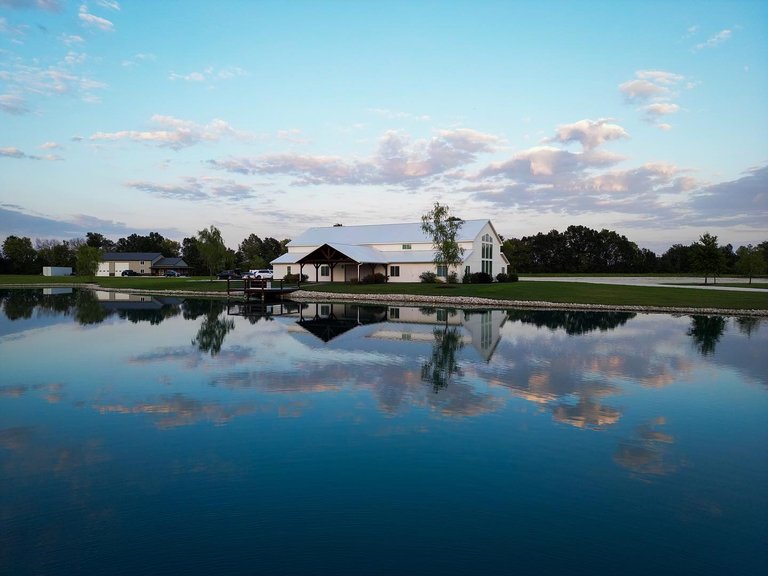 We get an opportunity at times to attend wedding styled shoots at local venues. These are photo shoots setup and designed with model subjects and local vendors providing everything from flowers to desserts. Also, a local venue will most often donate the space to have the event.
We were invited this time to Emerson Fields Wedding Venue. It is situated on a small lake in northern Missouri, but offers a very nice destination feel situated half way in between St. Louis and Kansas City. With onsite lodging for up to 14 guests and access to the entire facility for the full weekend, this venue really can be a one stop location for a wedding weekend.
The photo was at the end of the day as the sky entered blue hour and I was getting last minute drone video when I noticed this nice blue reflection in the lake. I took a minute to switch over to photo mode on the drone and snapped a few of these shots. While there is a gentle ripple on the water, it still yielded a nice reflection I thought I would share :)
---
---