Surprise yourself with a corner of Hannover, this beautiful city in the north of Germany : MONOMAD Challenge [Eng - Esp]
English
---
Surprise yourself with a corner of Hannover, this beautiful city in the north of Germany : MONOMAD Challenge
---
Hello my dear Black and White friends in the beautiful Hive Universe! Today I bring for the #monomad challenge some of my favorite series of photos, and it's about some shots taken in Hannover.
We could say that I lived in Hannover for 1 whole month, in December 2021, and my 2022 started in that city. I was volunteering in an elementary school and I lived in the apartment of one of the teachers, who went to Colombia for Christmas and New Year and I stayed there for a few days alone and another time with another volunteer.
I had the keys and everything to the place, so for a month, I lived in Germany in an apartment, hehe, it was very beautiful.
Español
---
Sorpréndete con un rincón de Hannover, esta bella ciudad del norte de Alemania | MONOMAD Challenge
---
Hola mis queridos amigos de Black and White en el hermoso Universo de Hive! Hoy traigo para el #monomad challenge unas de mis series de fotos favoritas, y se trata de unas tomas realizadas en Hannover.
Podríamos decir que viví en Hannover durante 1 mes entero, en diciembre del 2021, y mi 2022 empezó en aquella ciudad. Hacía un voluntariado en una escuela primaria y yo vivía en el departamento de una de las maestras, que se fue a Colombia para Navidad y Año Nuevo y yo me quedé allí unos días sola y otro tiempo con otra voluntaria.
Tenía las llaves y todo del lugar, así que durante un mes, viví en Alemania en un departamento, jeje, fue muy hermoso.
---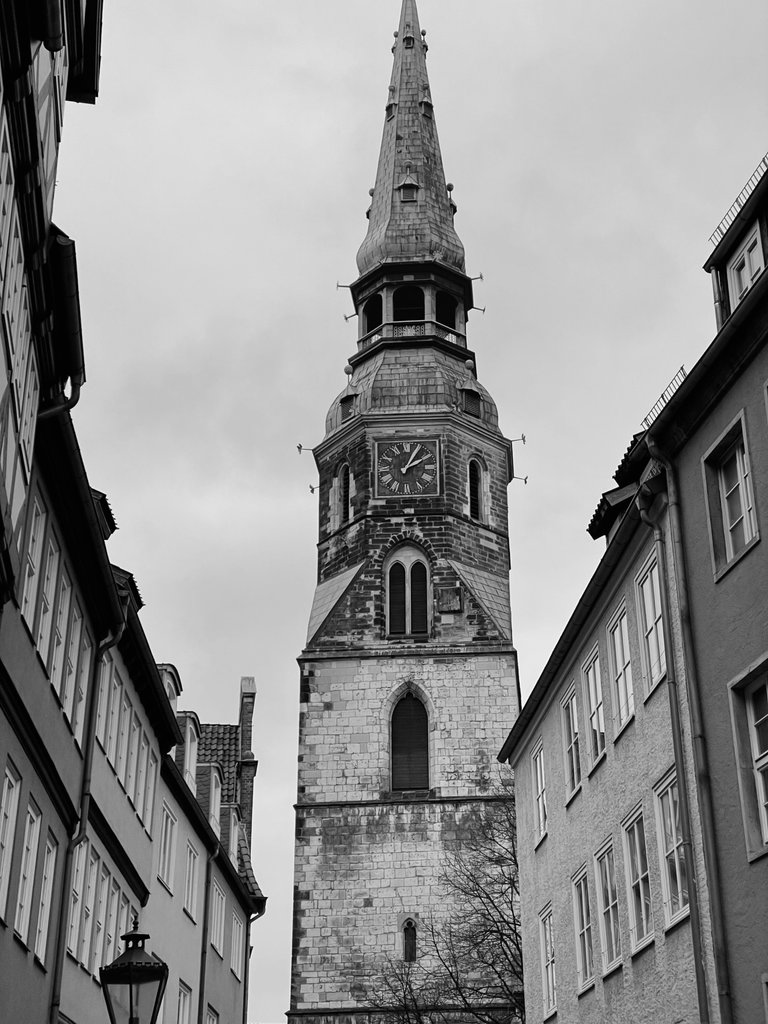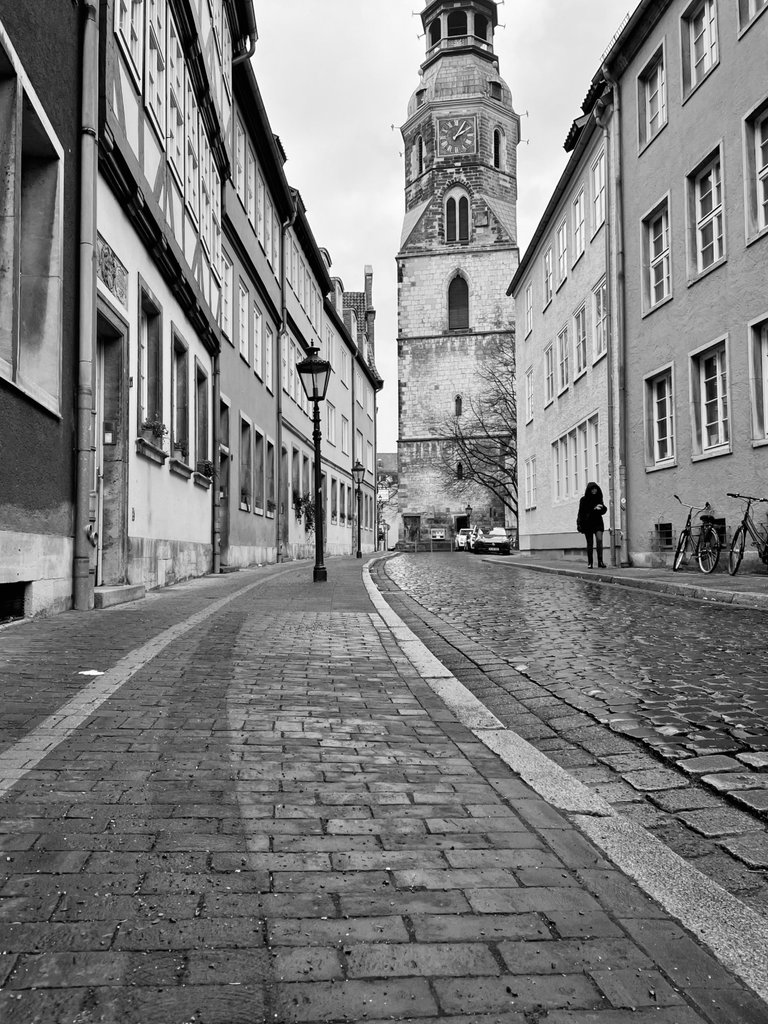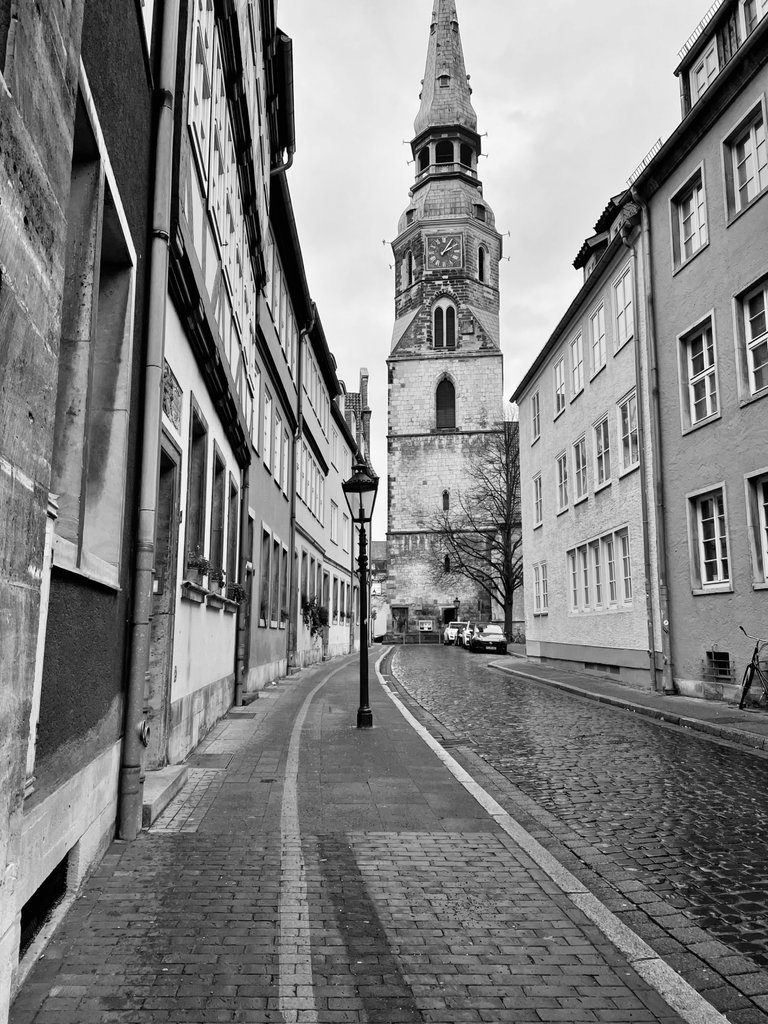 ---
Before I went to Hannover, I met a woman from Hannover during my 2nd Yoga Instructor Training who said to me: How are you going to Hannover, to that small town? There is nothing there, I don't understand how you are going. And I already had my volunteering booked, so I couldn't cancel. But if I saw that lady today, who was my partner, I would tell her:
How can you not go to Hannover! Hannover is a medium-sized city, for my taste, beautiful. With an exquisite order, with a very neat architecture, with extremely polite people. Although it was cold, it was much sunnier than in Berlin. Anyway, I loved Hannover, and I loved walking around the city, even if it was -8ºC.
On one of my walks I fell in love with these pictures. You know that precise moment when you see something and you know it's perfect for the picture, and you imagine the whole composition and then you reach for your phone or your camera to make that mental image come true. That happened to me with these pictures.
Antes de ir a Hannover, conocí en mi 2do instructorado de Yoga a una mujer oriunda de allí que me dijo: ¿Cómo vas a ir a Hannover, a esa ciudad tan pequeña? No hay nada allí, no entiendo cómo vas a ir. Y yo ya tenía mi voluntariado reservado, así que no podía cancelar. Pero si hoy viera a esa señora, que era mi compañera, le diría:
¿¡Cómo no ir a Hannover!? Hannover es una ciudad mediana, para mi gusto, preciosa. Con un orden exquisito, con una arquitectura por demás prolija, con gente sumamente educada. Aunque hacía frío, salía mucho más el sol que en Berlín. En fin, me encantó Hannover, y amaba caminar por la ciudad, aunque hicieran -8ºC.
En una de mis caminatas me enamoré de estas imágenes. Ya conocerán ese preciso momento en que ves algo y sabes que es perfecto para la foto, e imaginas toda la composición y entonces buscas tu teléfono o tu cámara para hacer realidad aquella imagen mental. Eso me pasó con estos cuadros.
---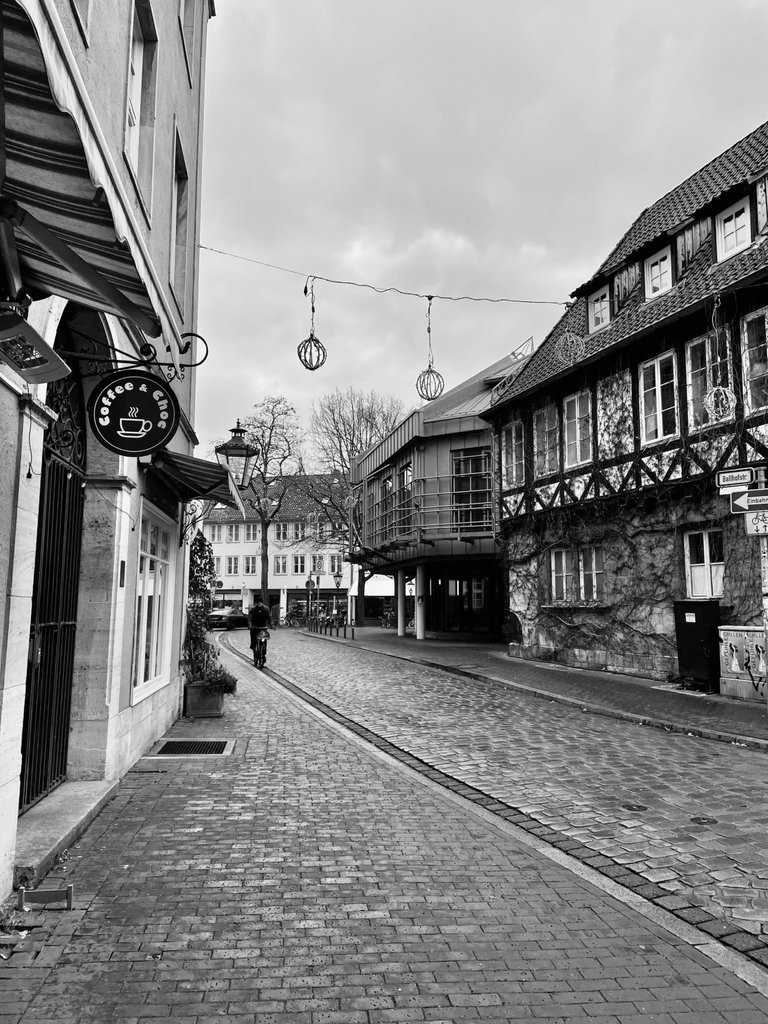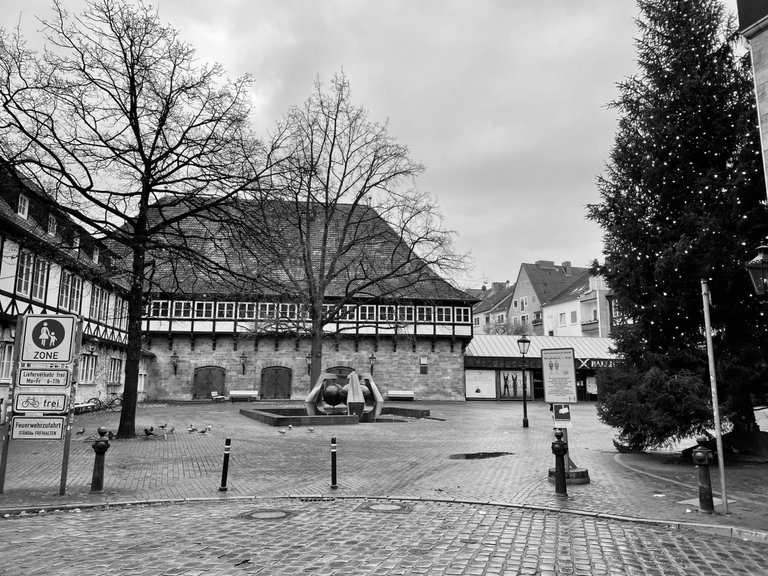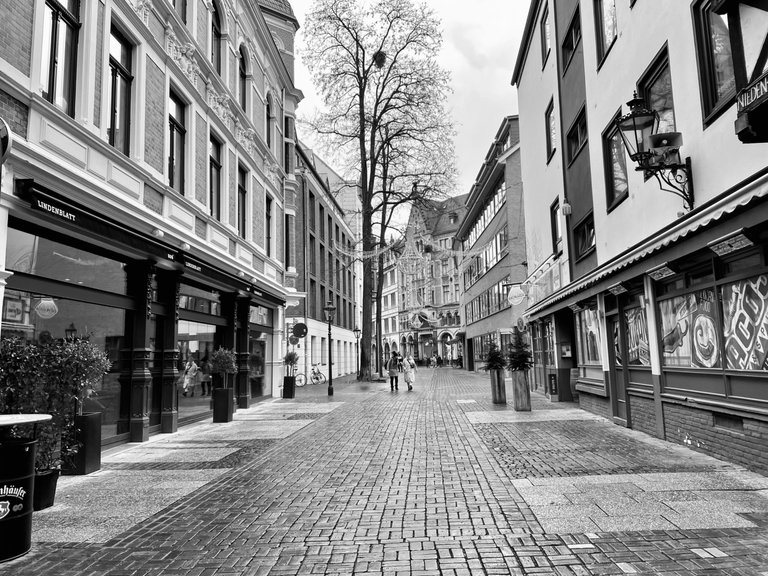 ---
The photos correspond to the Kreuzviertel area and that building you see, which looks so beautiful, corresponds to a church, but I do not know very well to which religion it belongs. Its name is Gemeindehaus Kreuzkirche.
I also took the opportunity to take some shots in the surroundings. You will see that there are no people, hehe, as I must have been one of the few tourists touring the city. It happened to be December 27 and on those dates there is almost nothing active in this part of Germany, I don't know if it happens in the whole country.
I took the opportunity to walk around Hannover very happily.
Las fotos corresponden a la zona de Kreuzviertel y esa edificación que ven, que se ve tan bella, corresponde a una iglesia, pero no se muy bien a qué religión pertenece. Su nombre es Gemeindehaus Kreuzkirche.
Aproveché también para hacer algunas tomas en los alrededores. Verán que no hay gente, jeje, pues debo haber sido una de las pocas turistas recorriendo la ciudad. Resulta que era 27 de diciembre y en esas fechas no hay casi nada activo en esta zona de Alemania, no sé si ocurre en todo el país.
Yo igualmente aproveché para pasear muy felizmente por Hannover.
---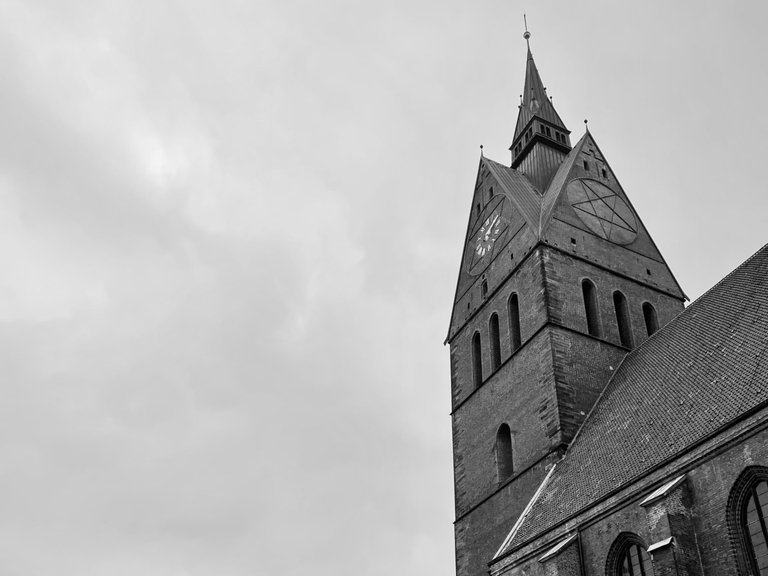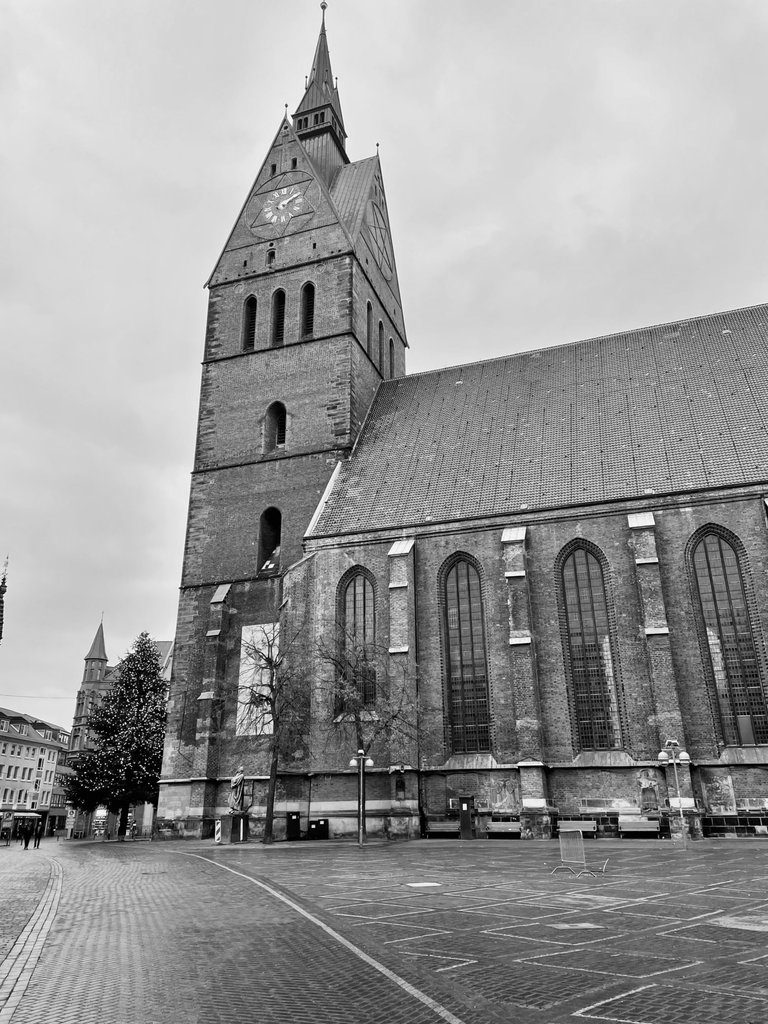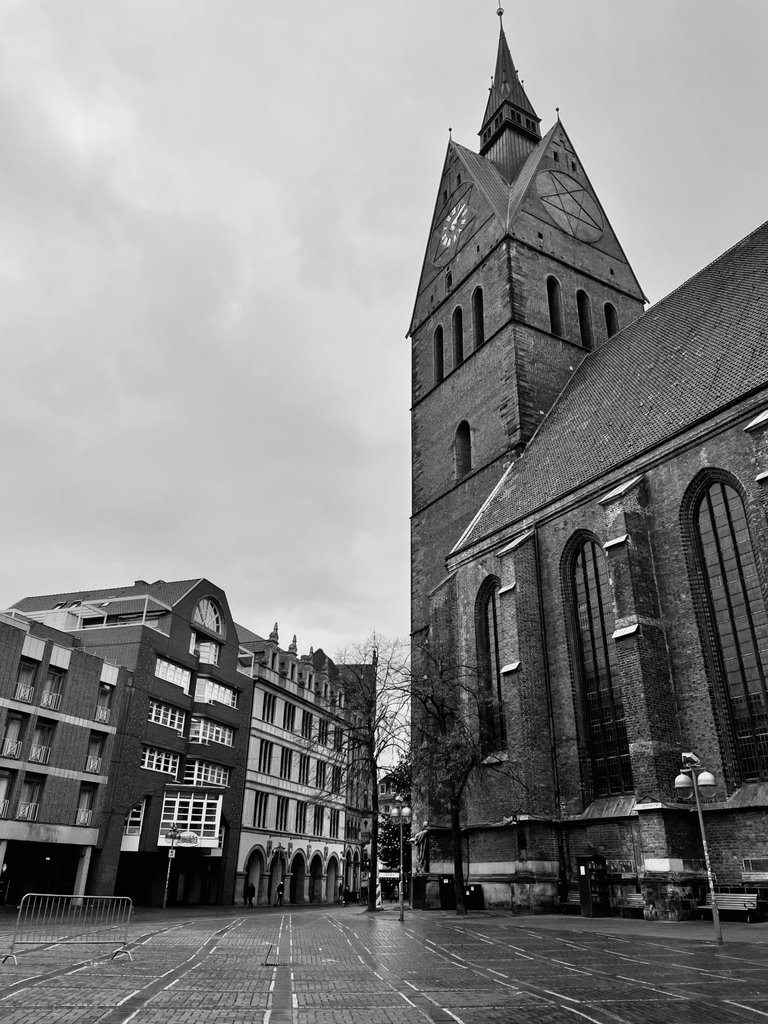 ---
Pinmapple code: [//]:# (!pinmapple 52.37297 lat 9.73263 long Surprise yourself with a corner of Hannover, this beautiful city in the north of Germany : MONOMAD Challenge d3scr)
---
I hope you've enjoy the post!
Thanks a lot for being here!
With love,
Espero quehayas disfrutado el post!!
Muchas gracias por estar aquí!
Con cariño,
---
Device: iPhone 12 Pro
Translation: DeepL
Dispositivo: iPhone 12 Pro
Traducción: DeepL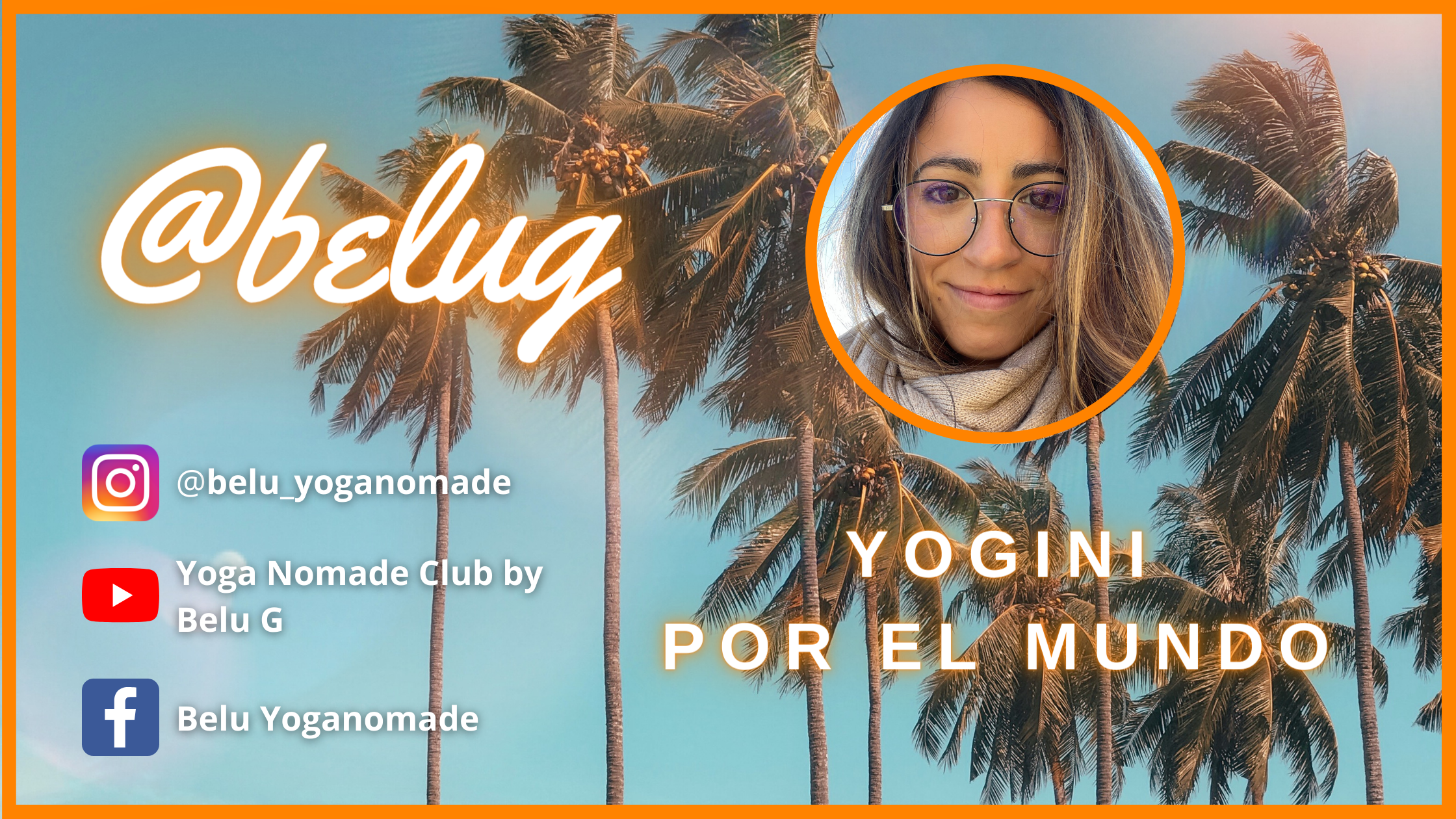 ---
---