Monomad Challenge- Photographing Humans Using Panning Techniques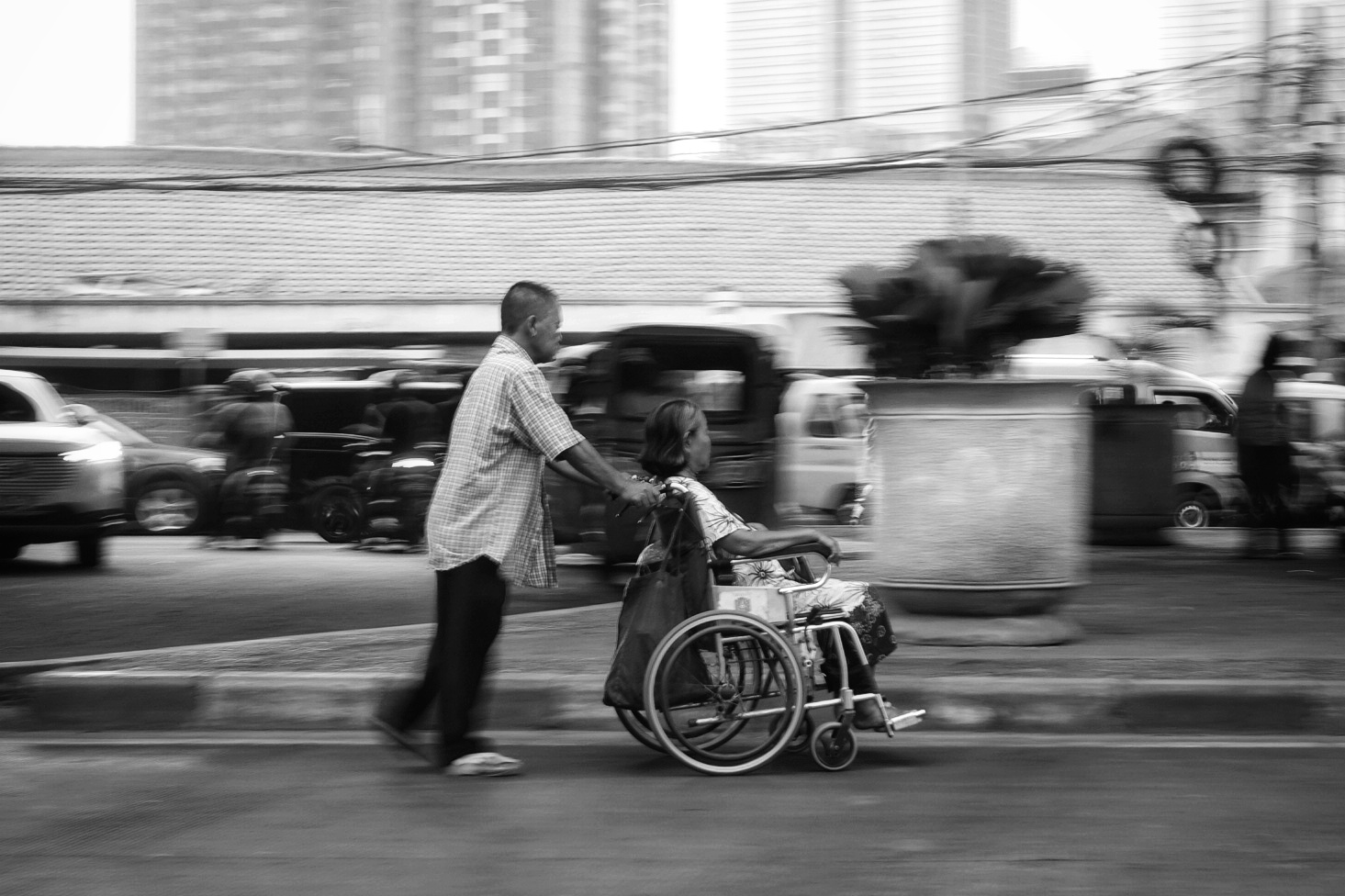 Hello hiver
Hello everyone, how are you
I'm back with a black and white photo of me that you might like and this is my entry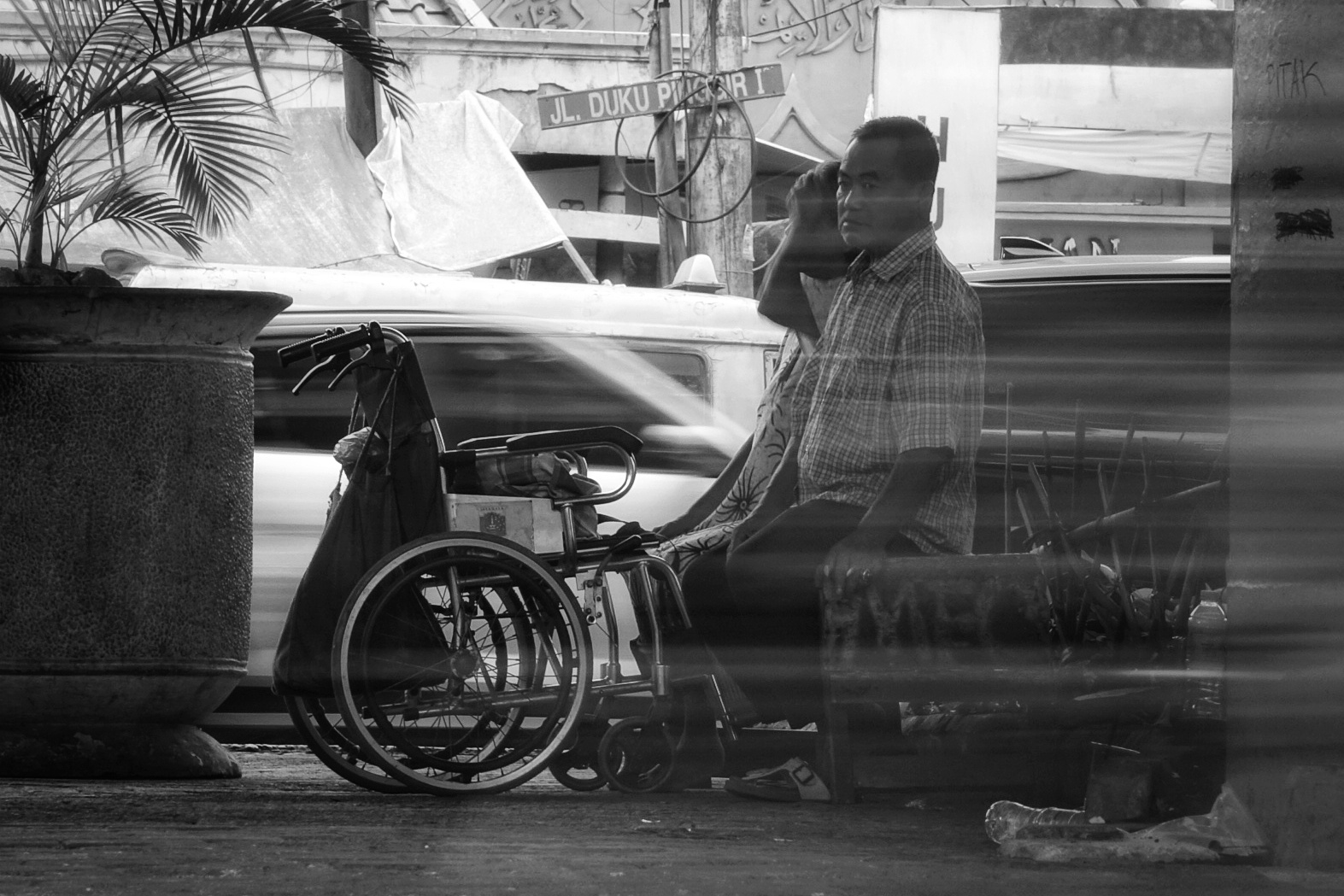 n this post, I share the results of searching for photos on the highway with human objects using the panning shot technique, which is one of the most challenging in my hunting.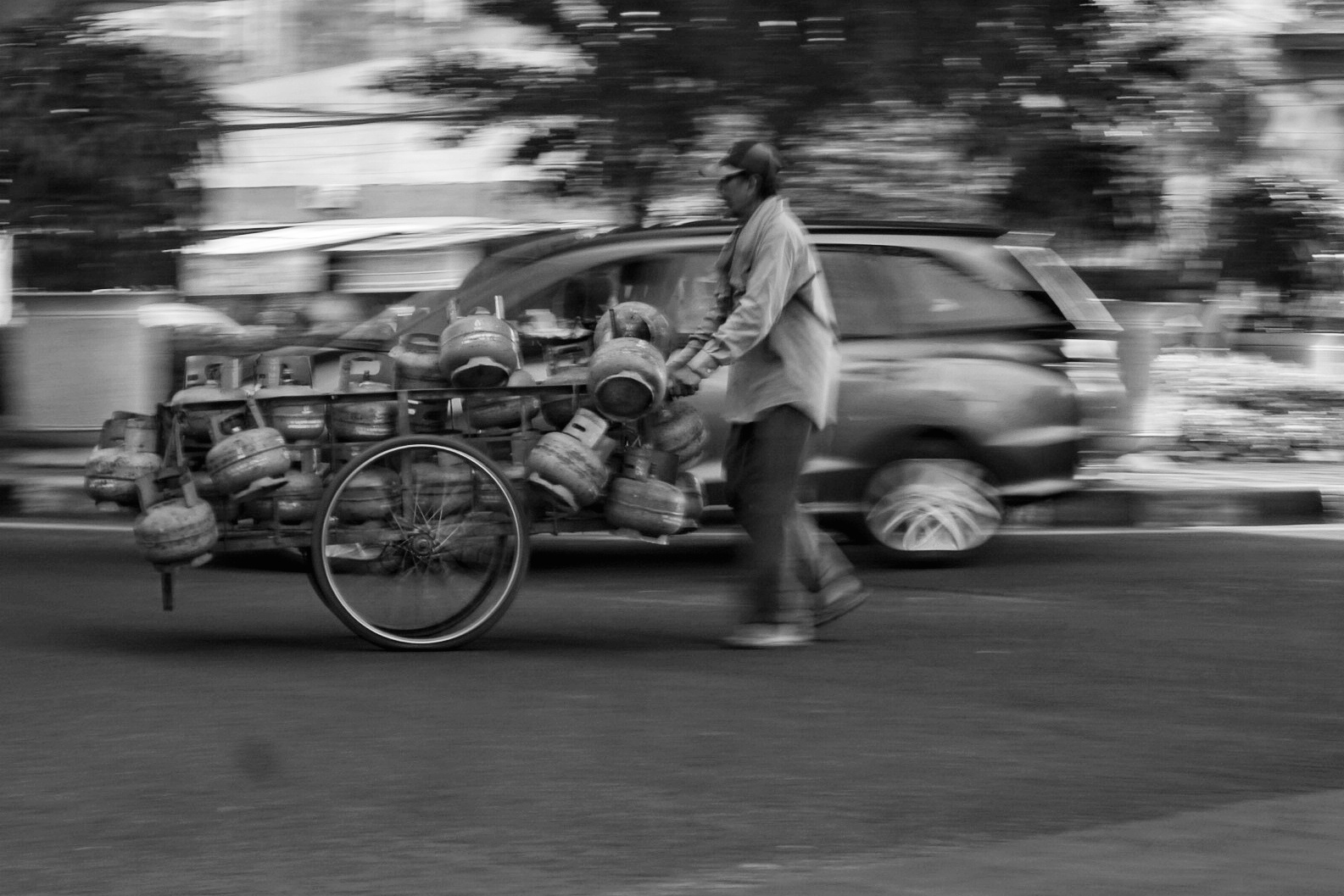 I use the Panning photo technique by waiting for an object to move on the road and then I move the camera to follow the object according to the direction of movement of the object that is my target, one of which is.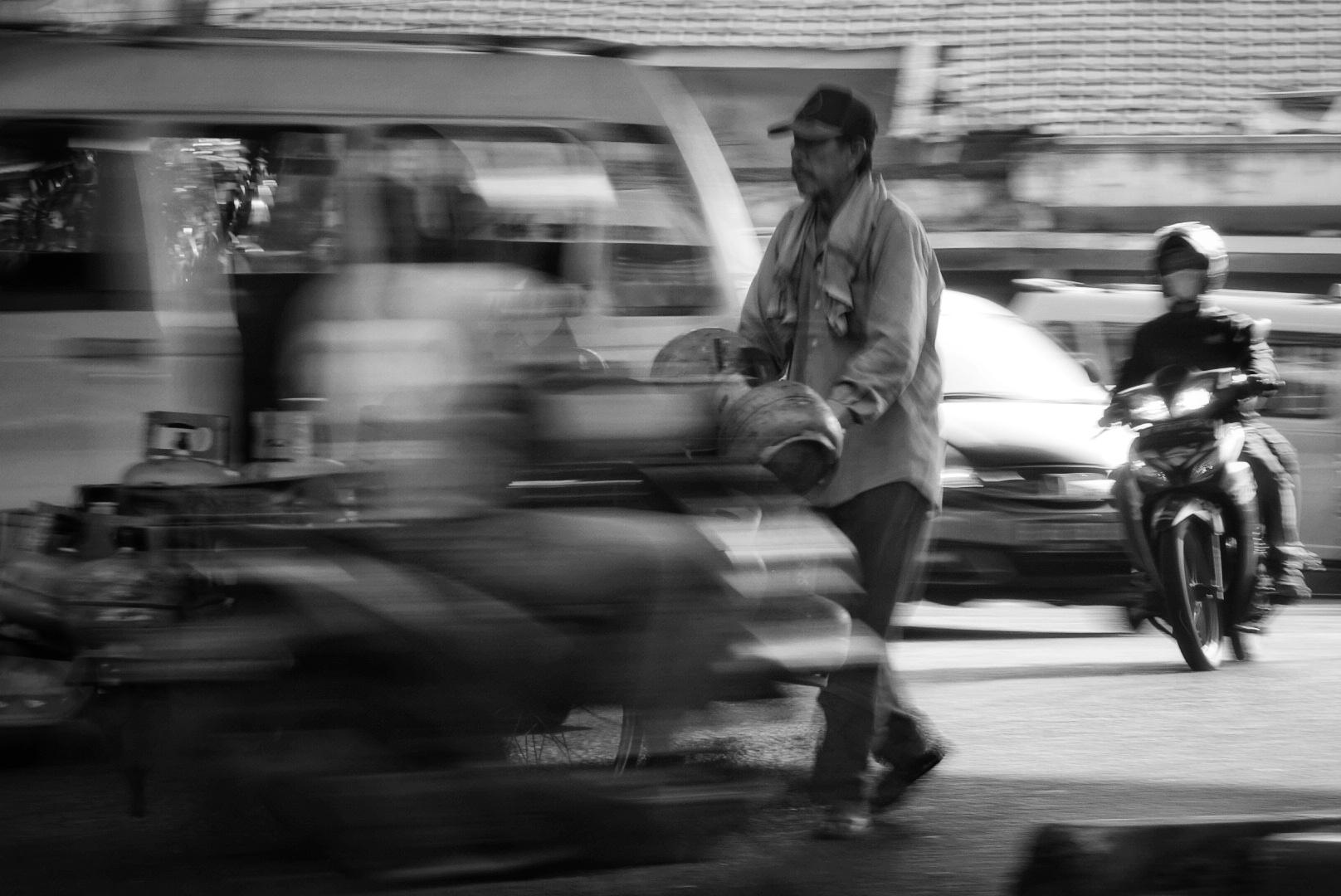 Like an old man pushing a wheelchair, there is also a cyclist and then there are several traders pushing their carts.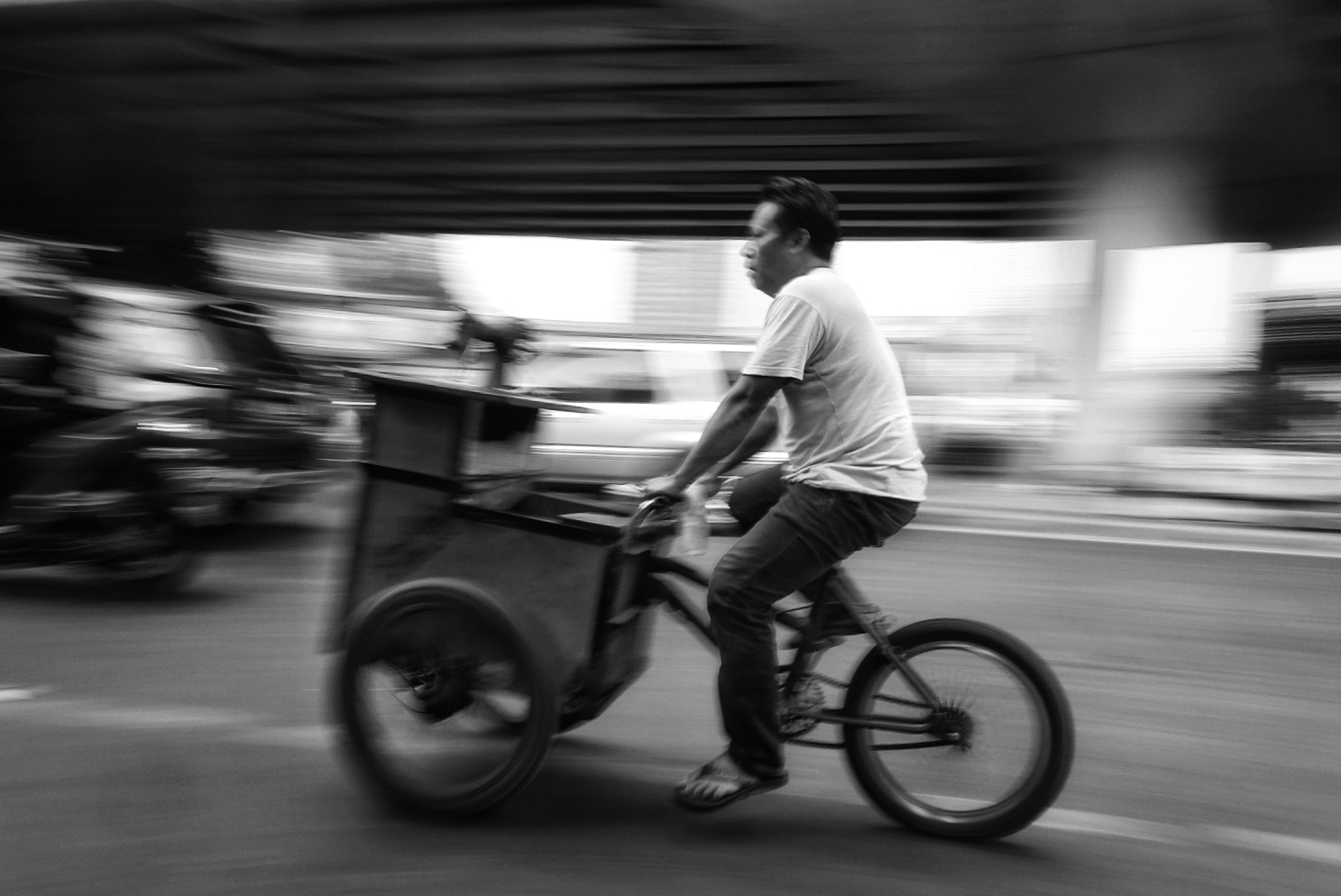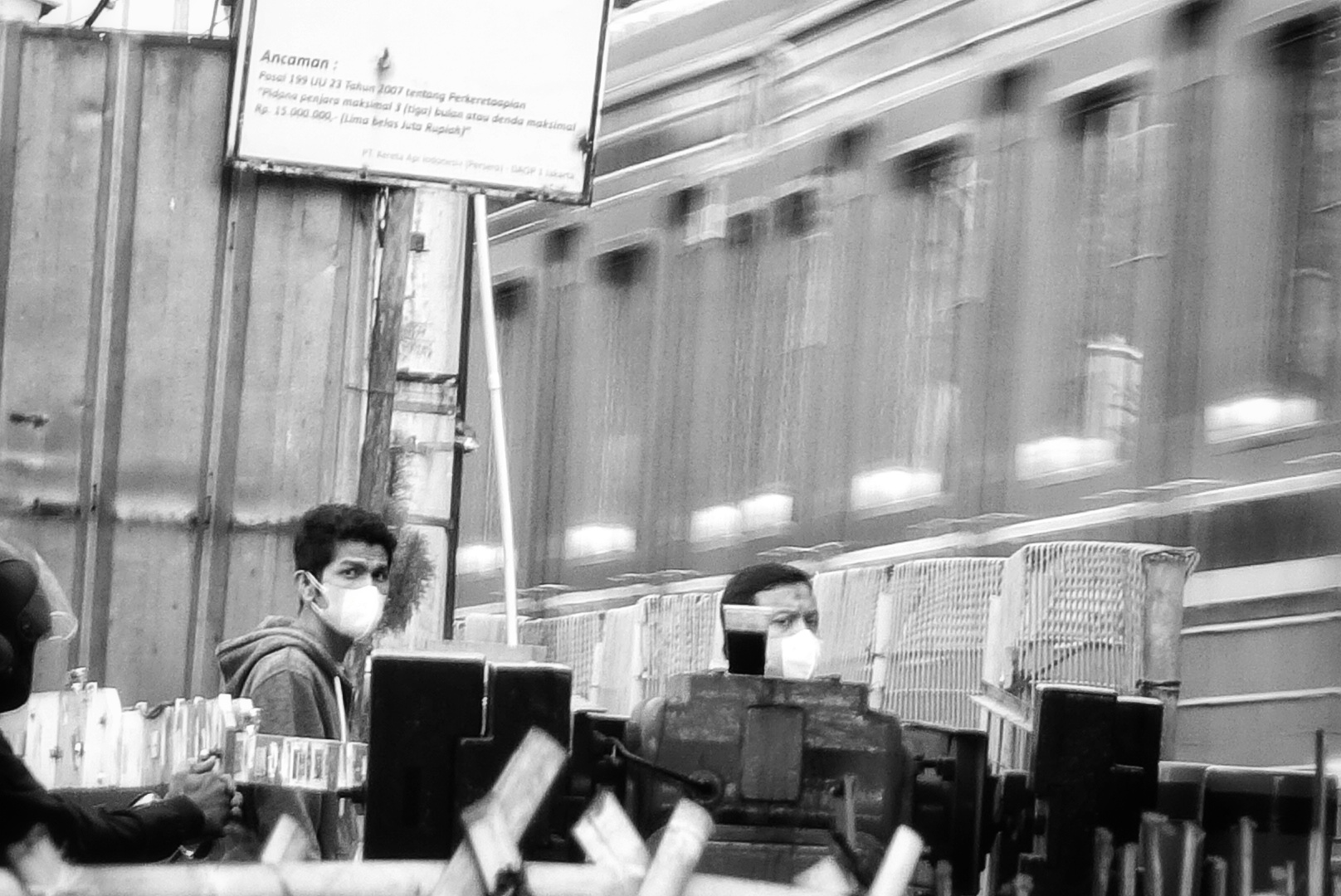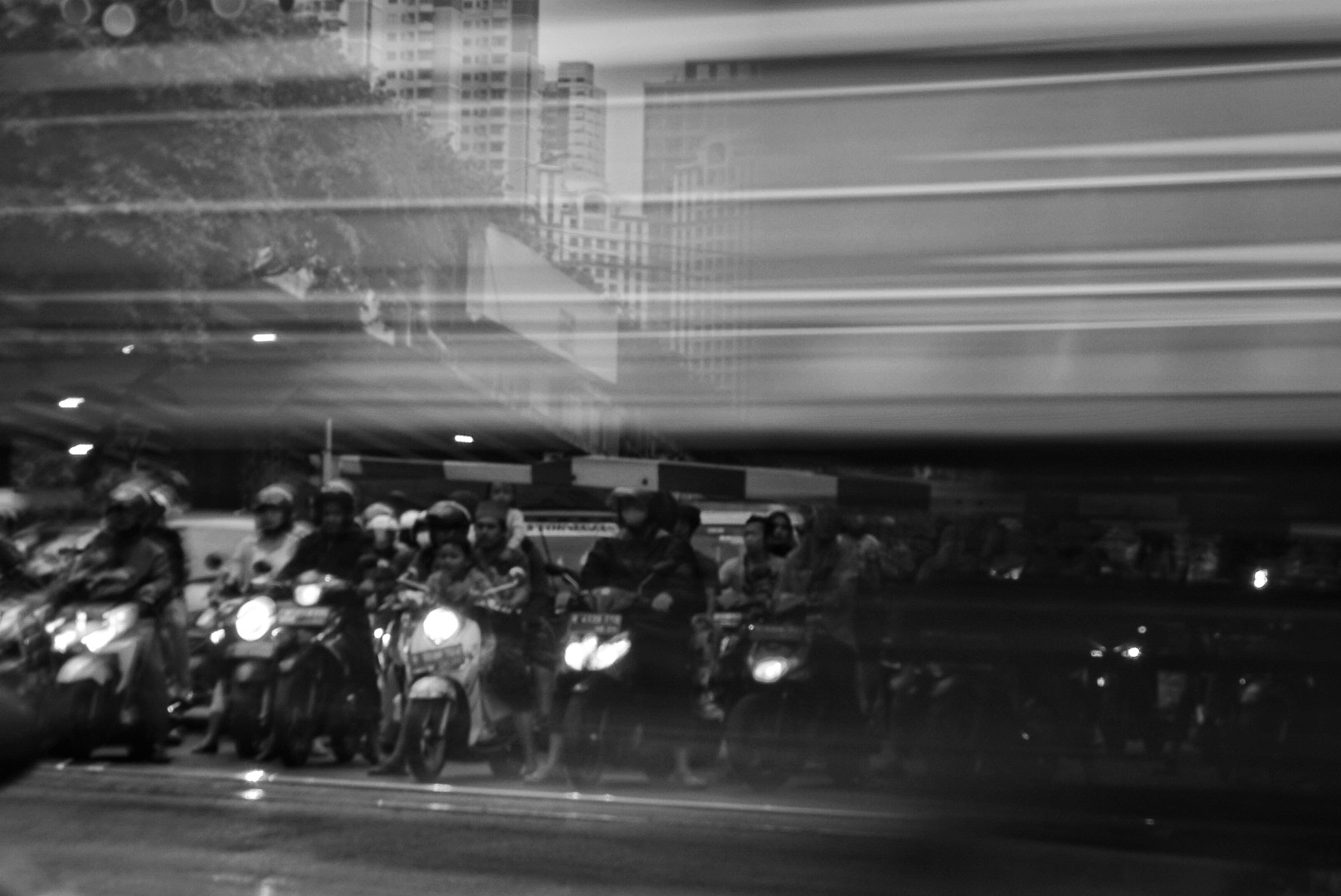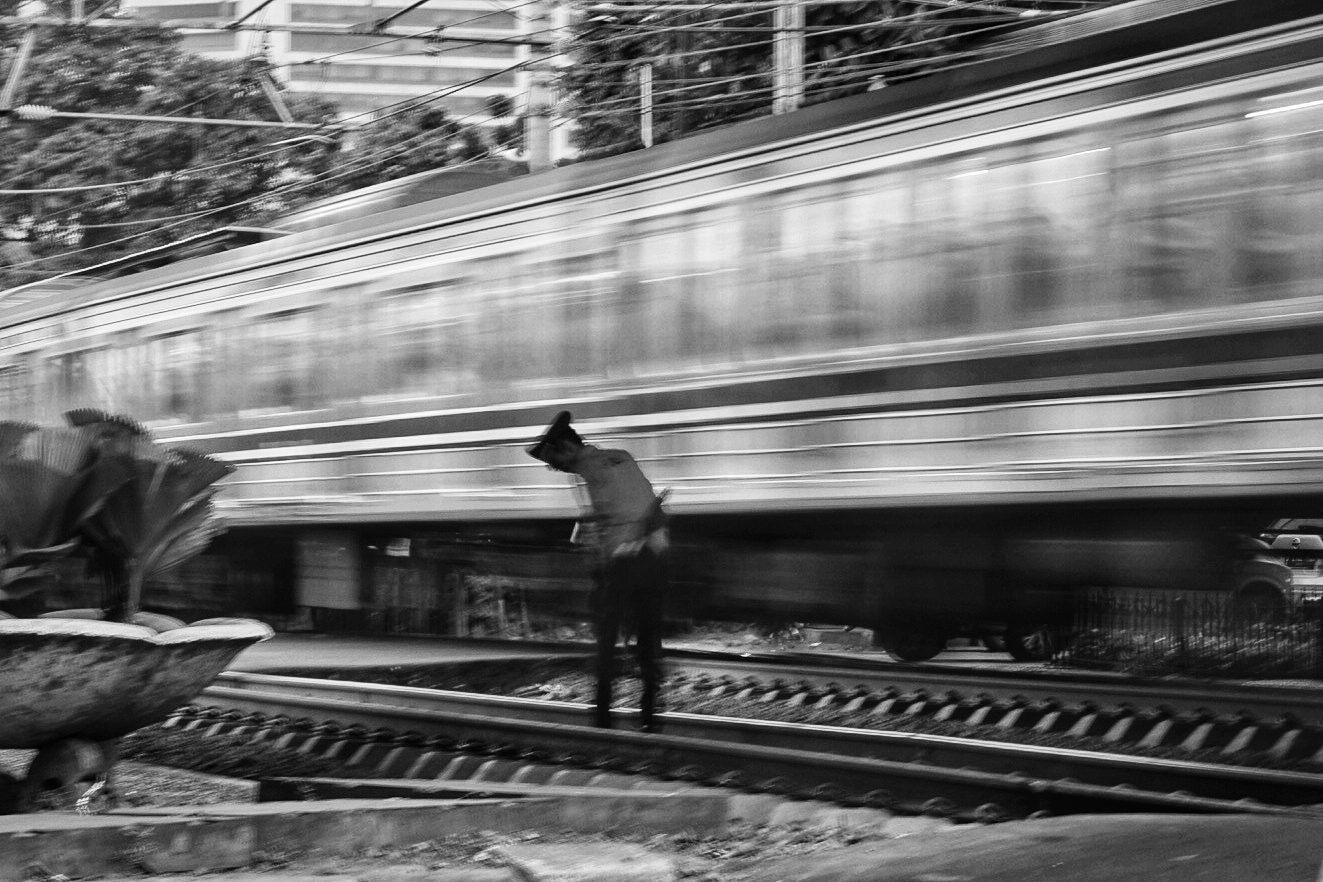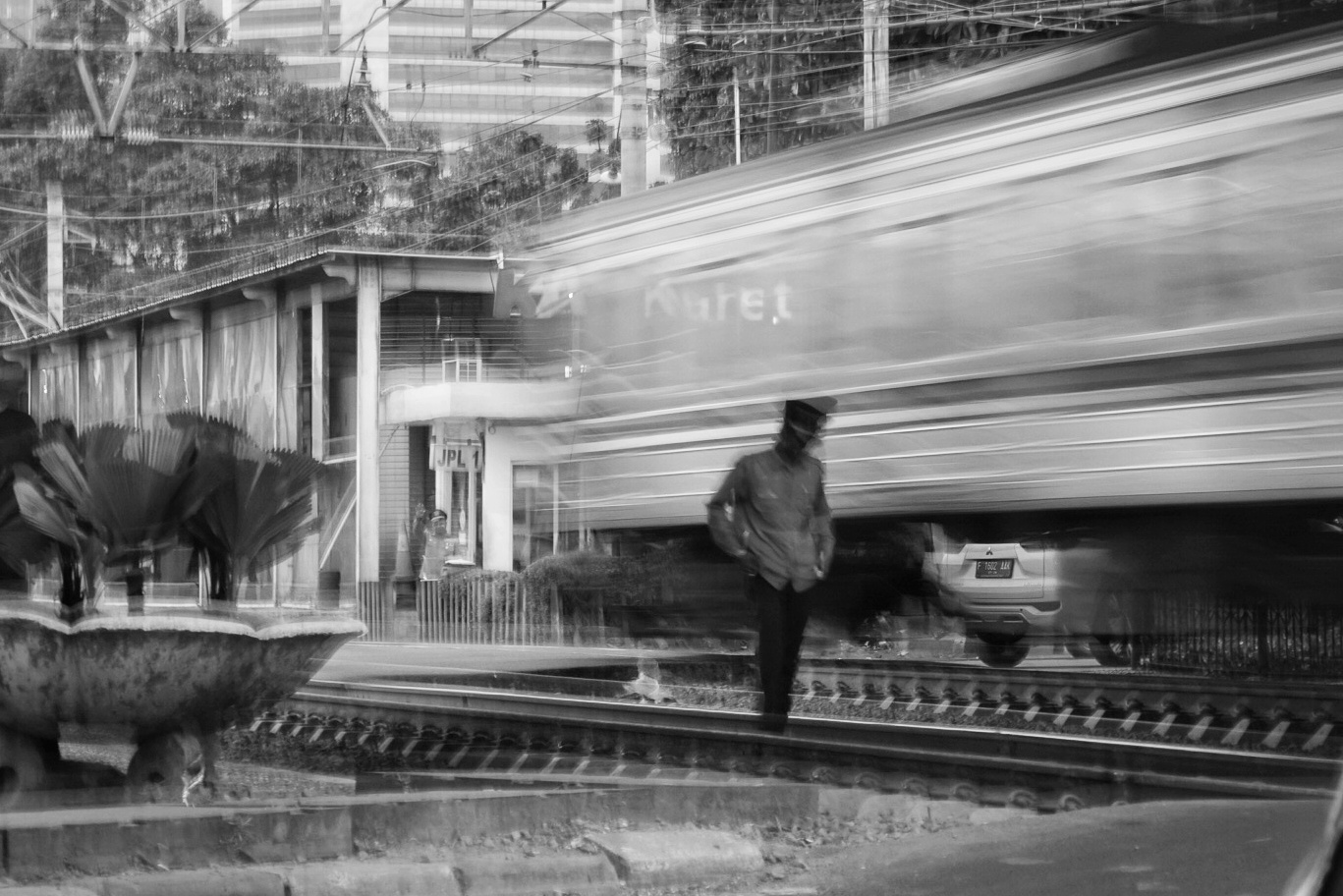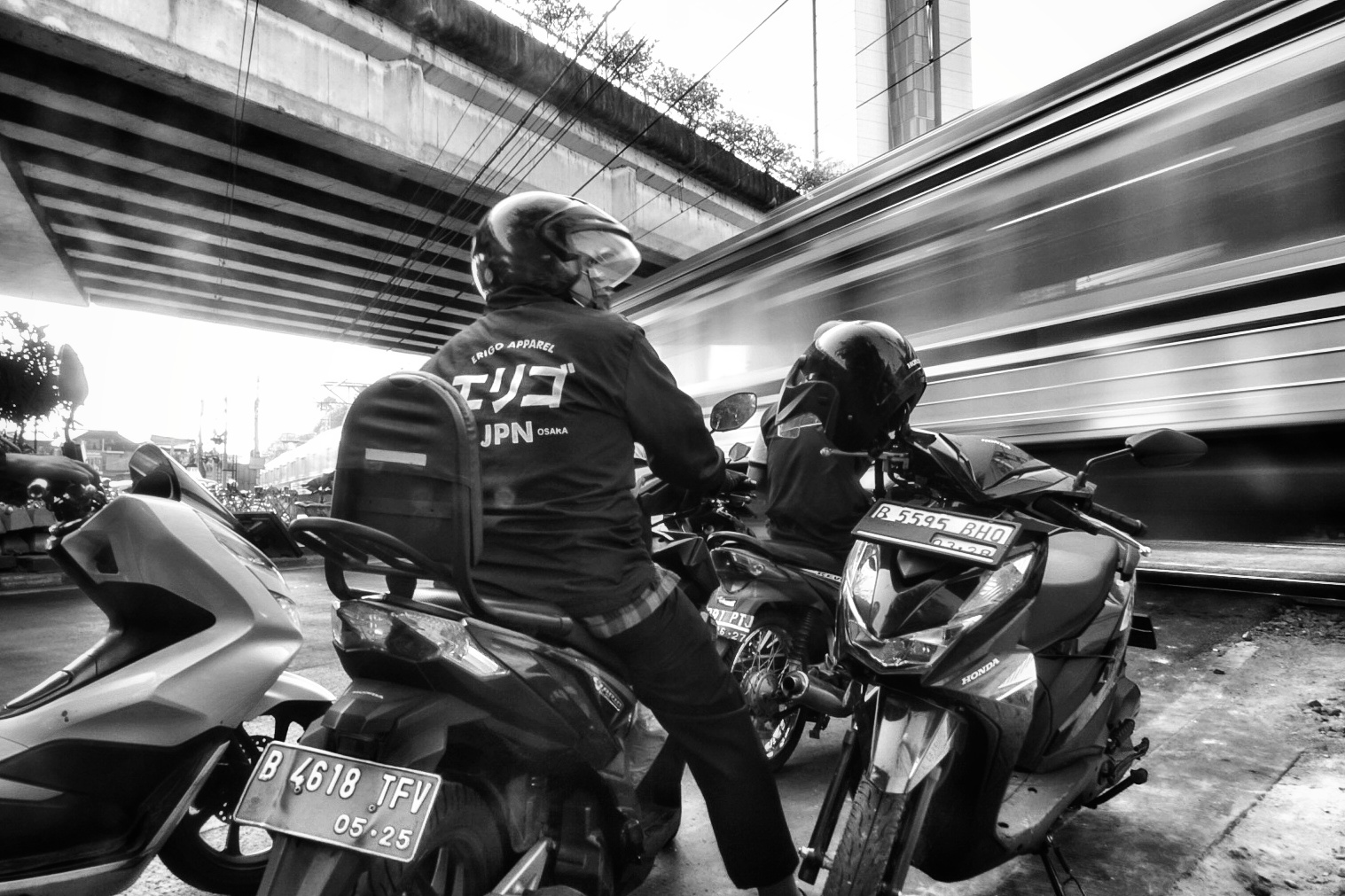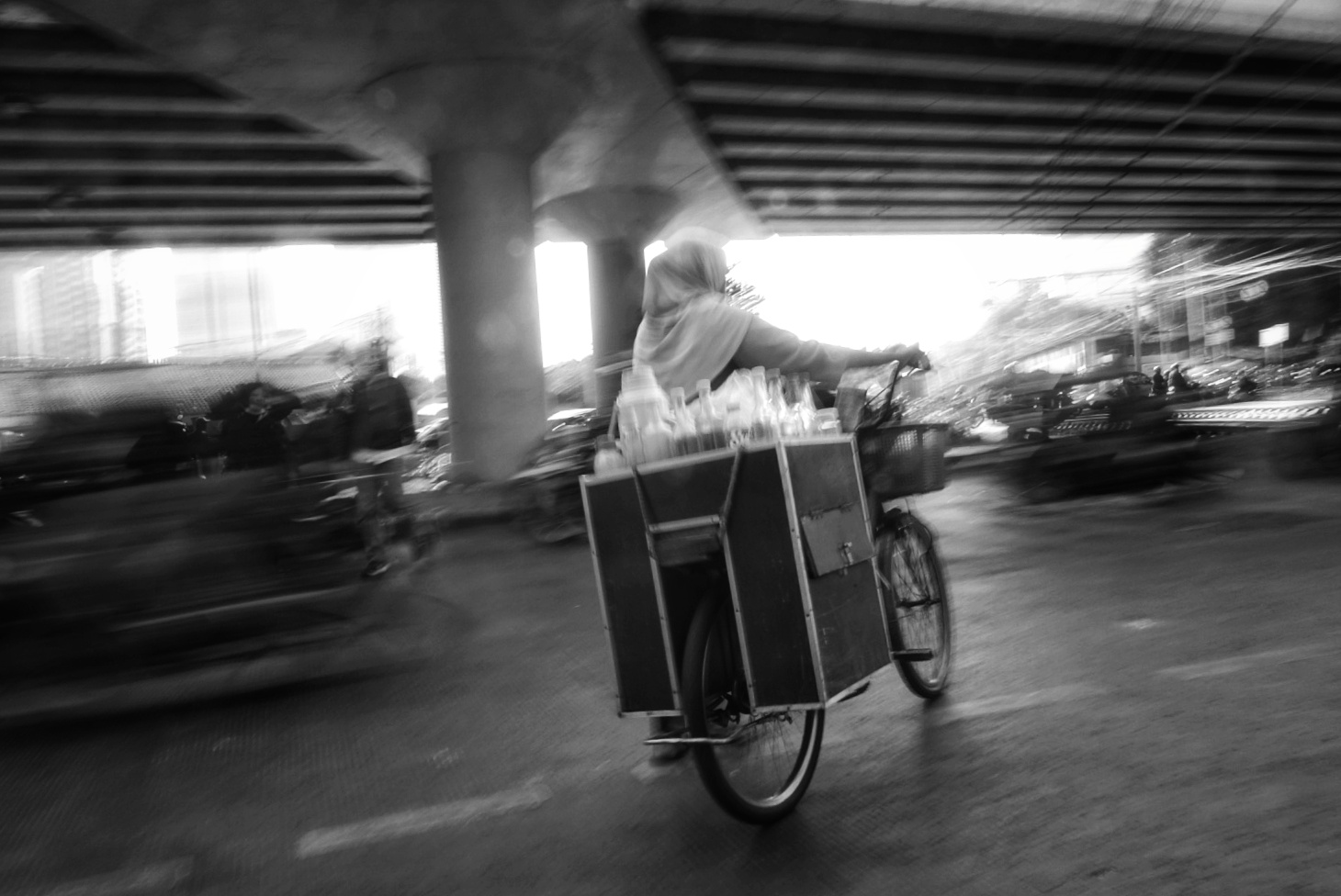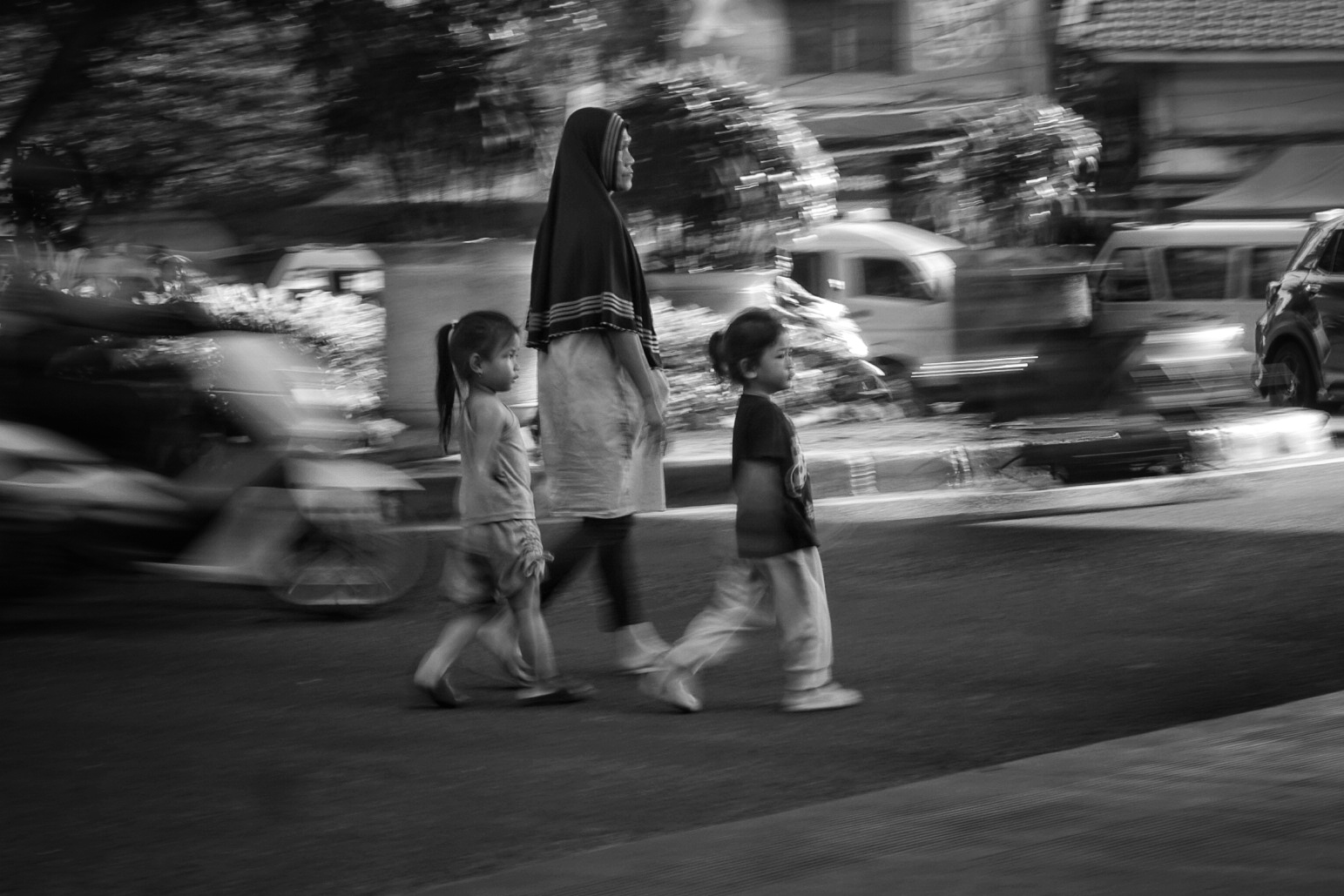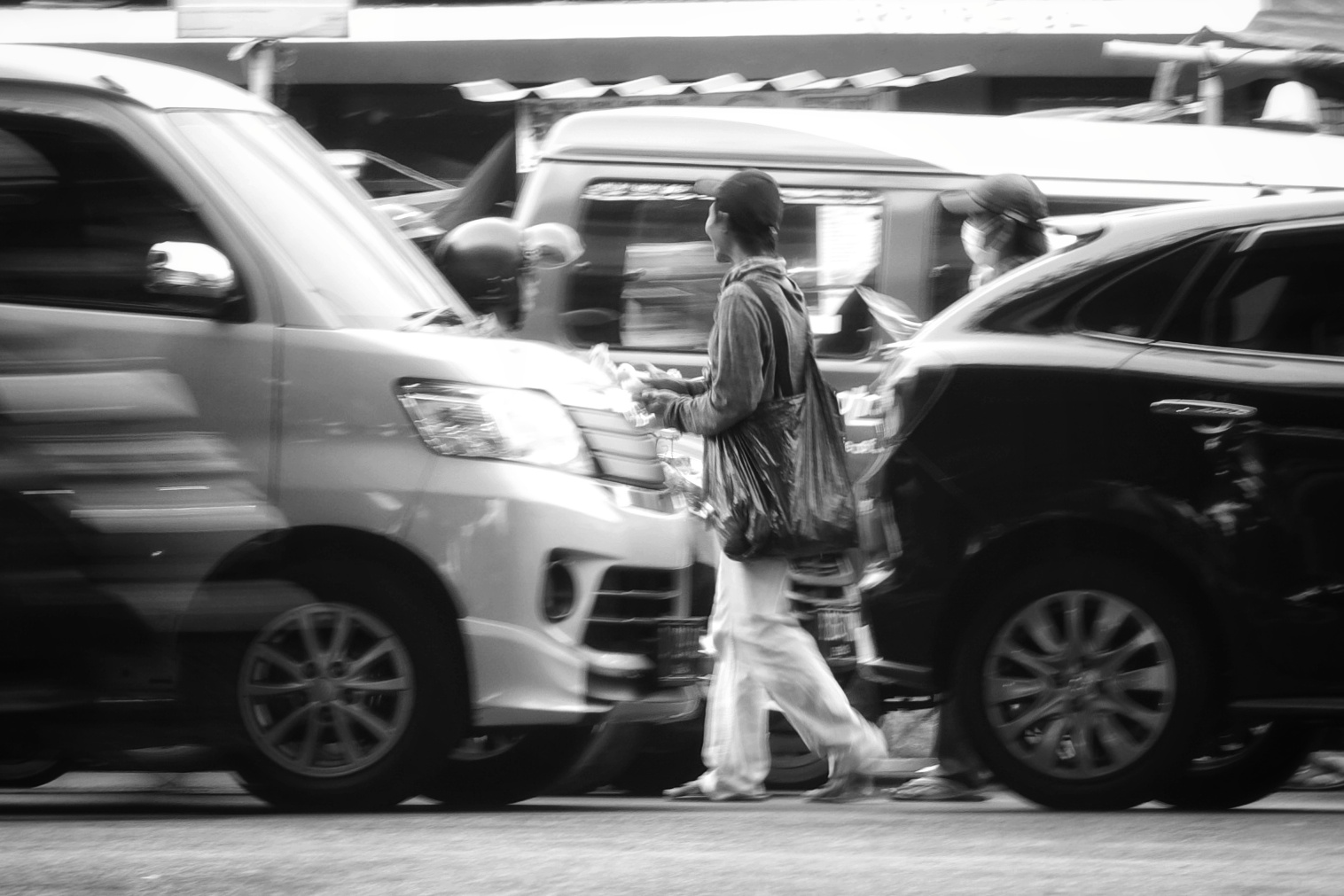 THANKS FOR VISIT MY BLOG
BEST REGARDS
---
---