Birthday photography || Monomad daily challenge
Hello to all friends.
My friendly and beloved group, black and white community with interesting daily @monomad challenges.
​
Birthday again 😉😉😉
Today it is Mr. Nihad's turn. Nihad, the polite, beautiful and lovely boy of our post today, had turned 5 years old. Little by little, the smell of school and preschool came. Nihad's parents were one of the brides and grooms of our collection for many years and had experienced their wedding photography with us.
After Nihad's birth, they took photos several times and in different years under the pretext of birthday or other ceremonies. This year, about a month before Nowruz Eid, they coordinated with me for birthday photography in the park.
​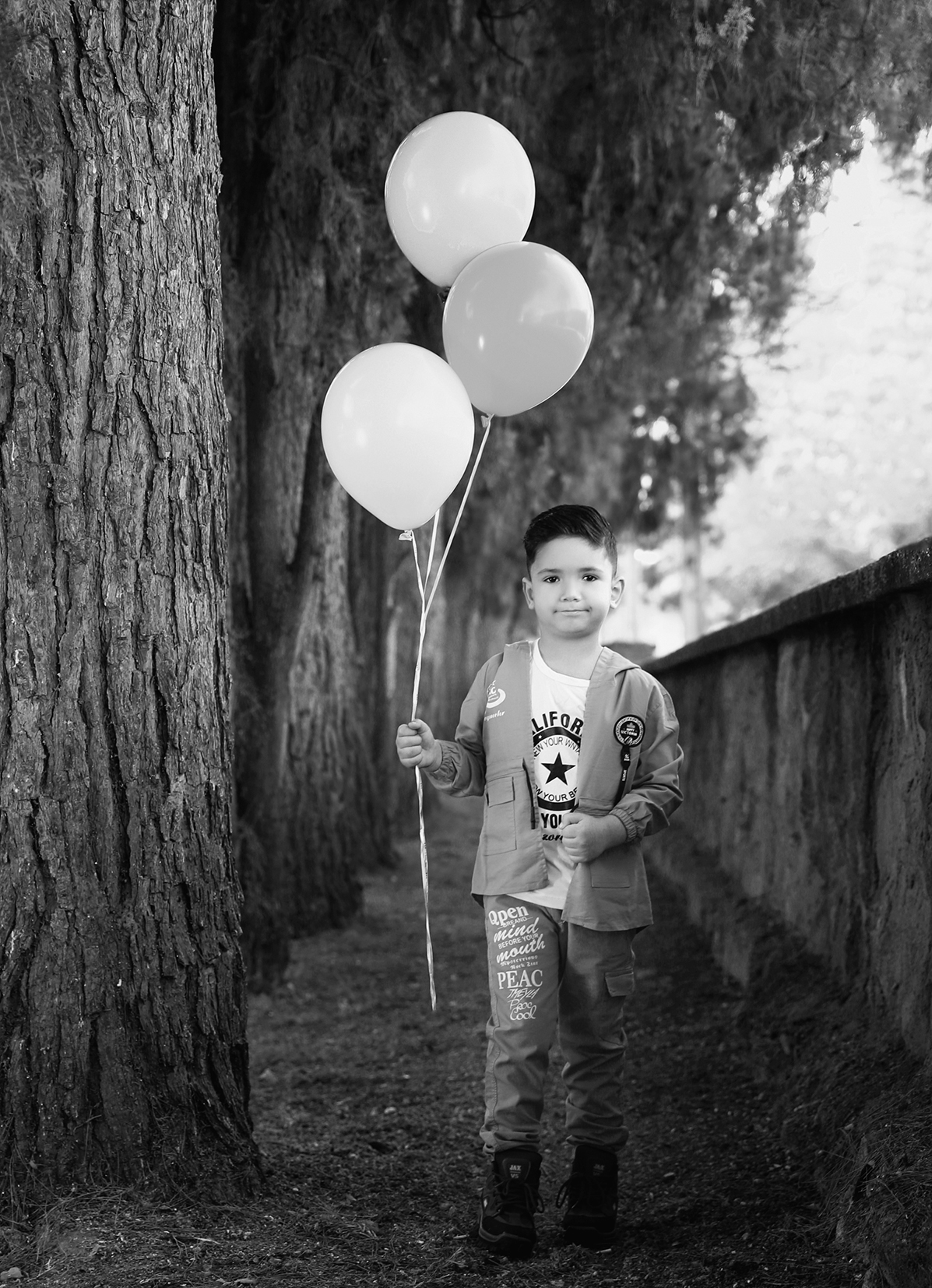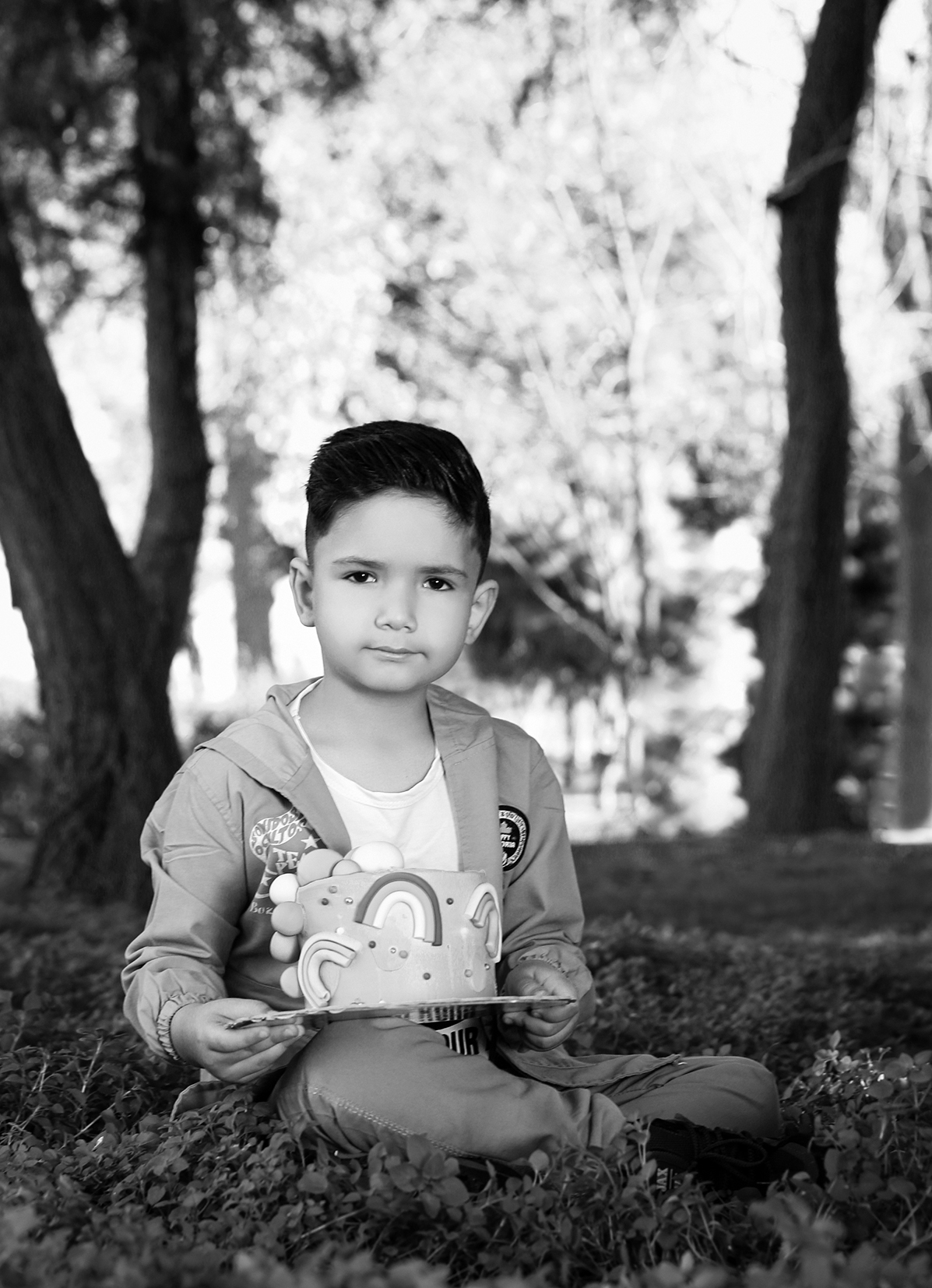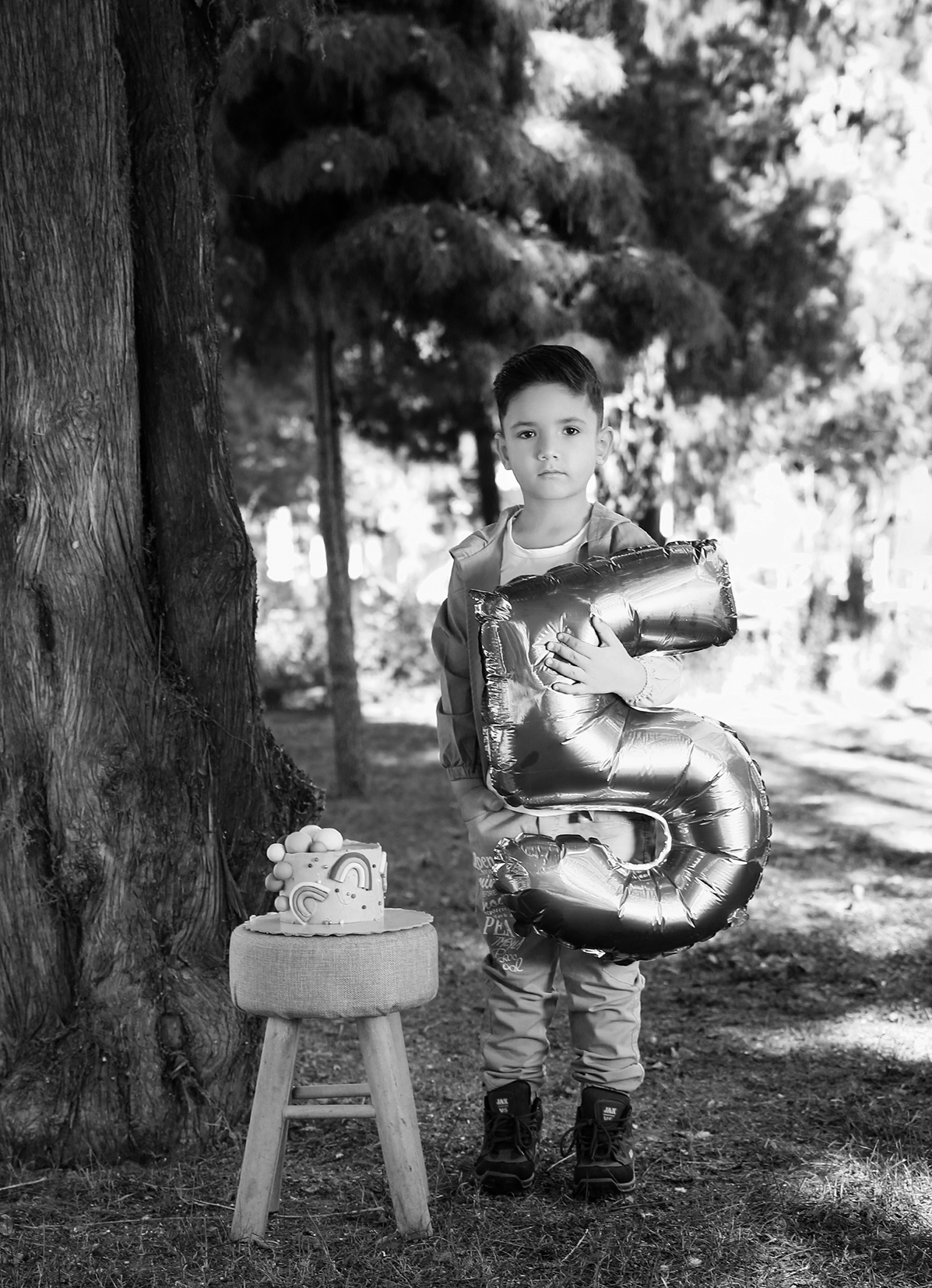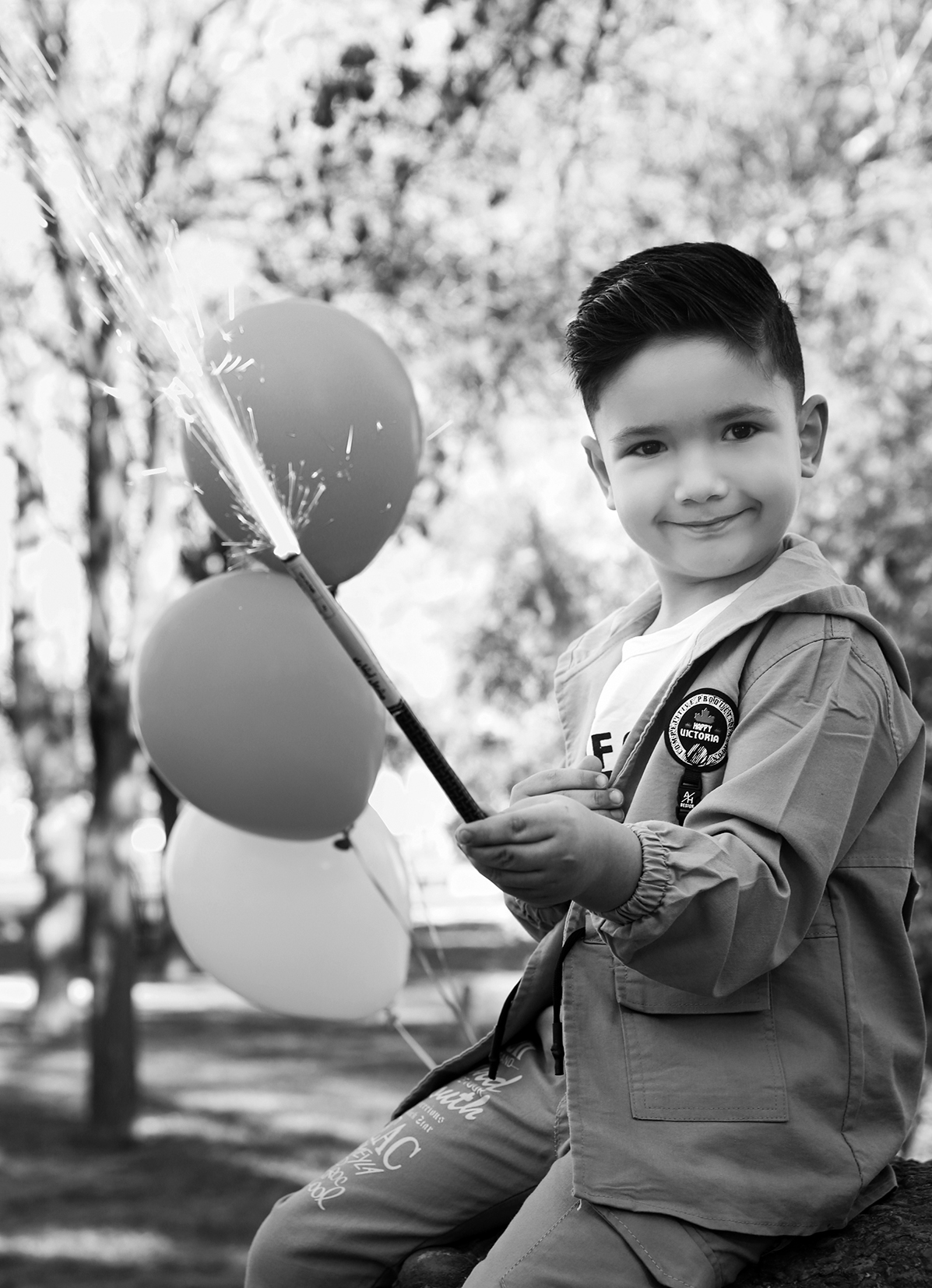 ​Balloons, firecrackers, birthday cakes, and birthday numbers are among the items that are prepared for birthday photography so that we can have a variety of shots. Nihad was extremely calm and lovely and he listened to my words with all his heart and if he got tired, he would tell his mother slowly but he would continue and cooperate to pose.
In different items, I try to give him some time and not tire him from photography.
He was a little afraid of firecrackers, but out of curiosity and mischievousness, he accidentally lit them and I wanted him to look at the camera without delay.
While photographing Nihad, mom also wanted a figure, and since she had the right clothes, I didn't hesitate either. Nihad's mother had been visiting our studio for various photography services since before her marriage, and I welcomed her face and style for photography.
Let's see two selected shots of mom together.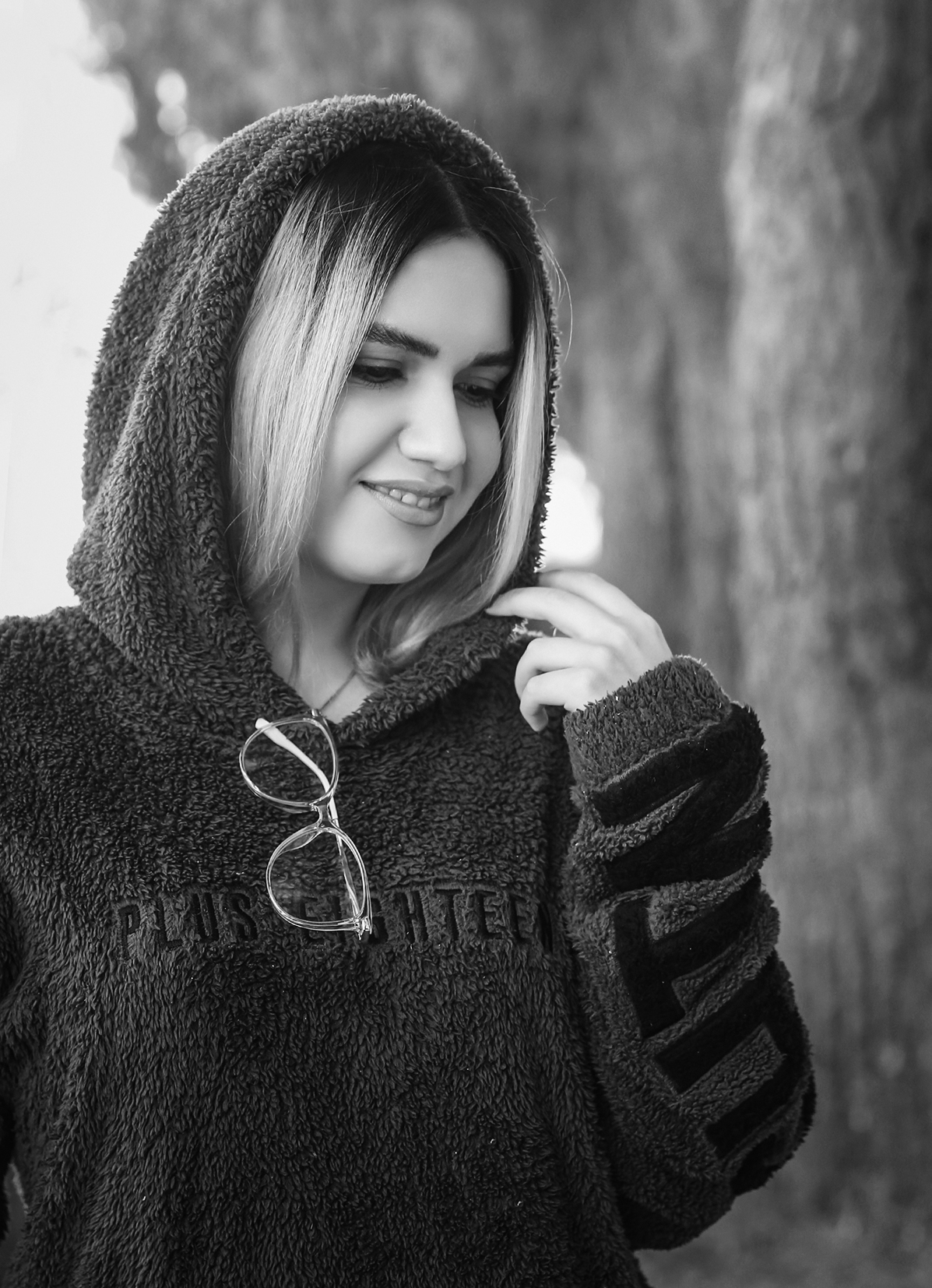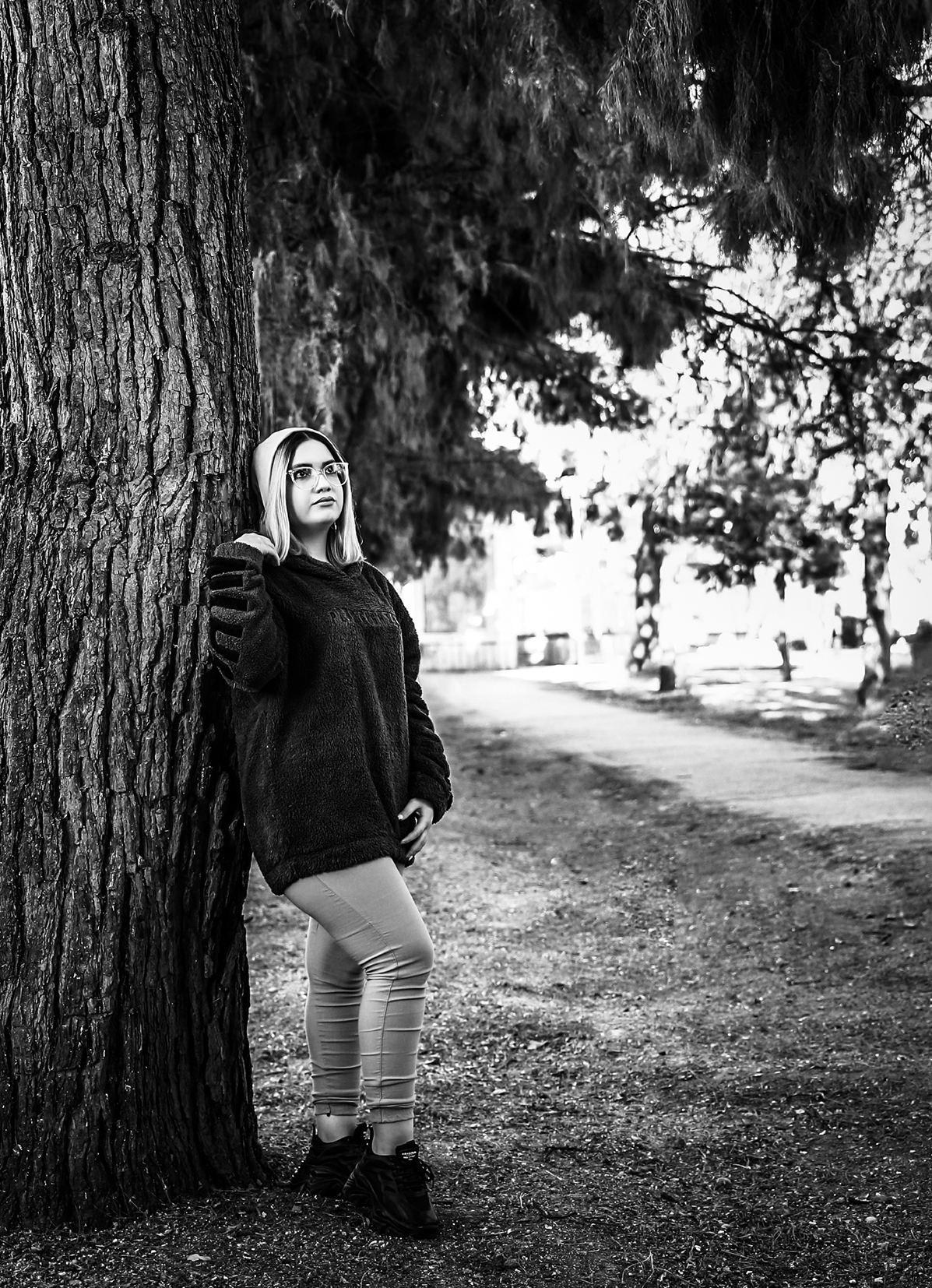 ​A sweet mother and son photography session. I am very happy and pleased that the parents also enjoy taking pictures with the children and announce their readiness. I hope you enjoyed seeing these photos and felt these happy moments with us. I wish you good days and stay happy and energetic in the warm family circle.
Photographer:@azamsohrabi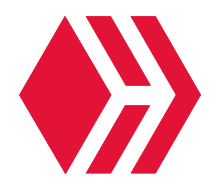 ---
---