Thomisus kitamurai | White Crab Spider
Hey nature observers! Some time ago, I had the opportunity to take photos of a white crab spider around the Alue Awe forest on the outskirts of my town.
| Latin name | Observation date | Location |
| --- | --- | --- |
| Thomisus kitamurai | 12.09.2023 | Alue Awe, Muara Dua, Lhokseumawe City, Aceh, Indonesia |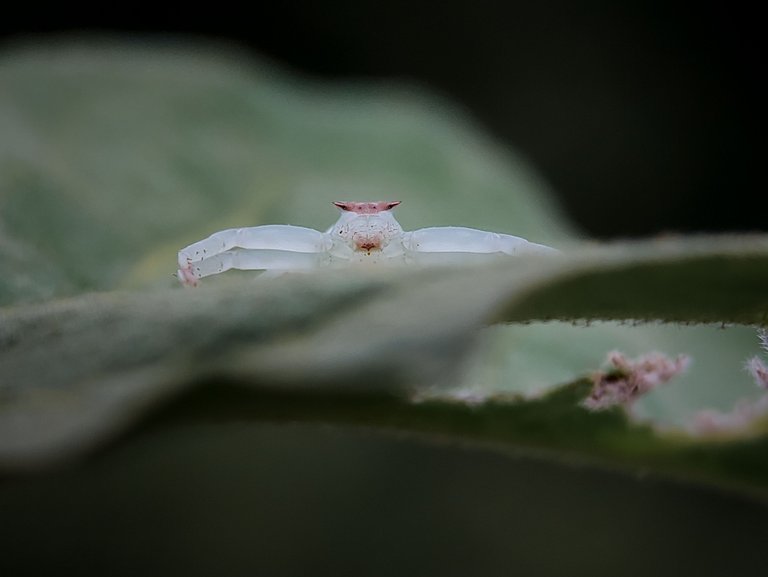 Unlike jumping spiders, whose movements are quite troublesome, most crab spiders behave relatively calmly, even if you are too close to them. This makes things easier when you take as many pictures as you want.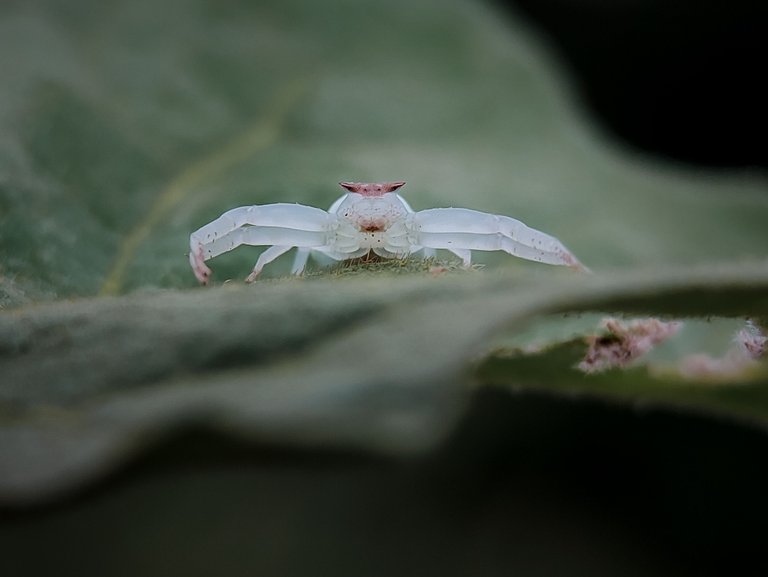 Of the many I've seen, crab spiders only have one color (they don't mix); there are light green, yellow, and translucent white. This one is translucent white, and I confirmed that this is Thomisus kitamurai (Nakatsudi, 1943), which is a species of crab spider belonging to the family Thomisidae.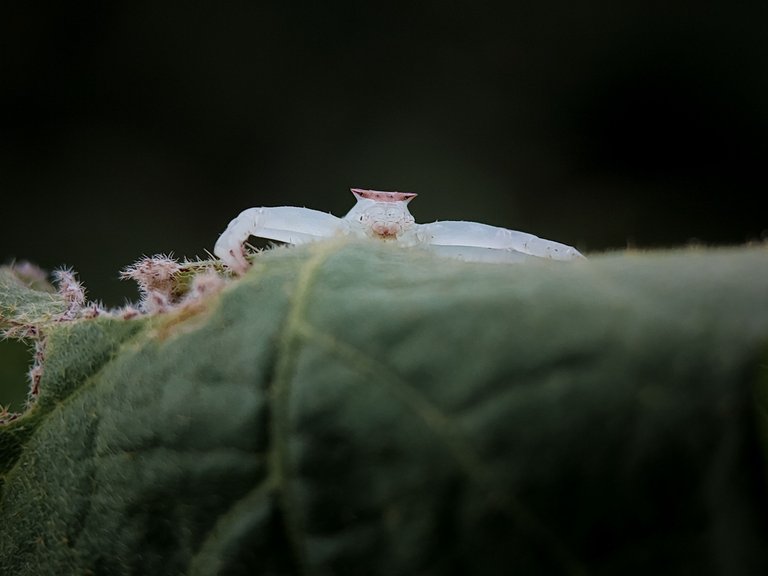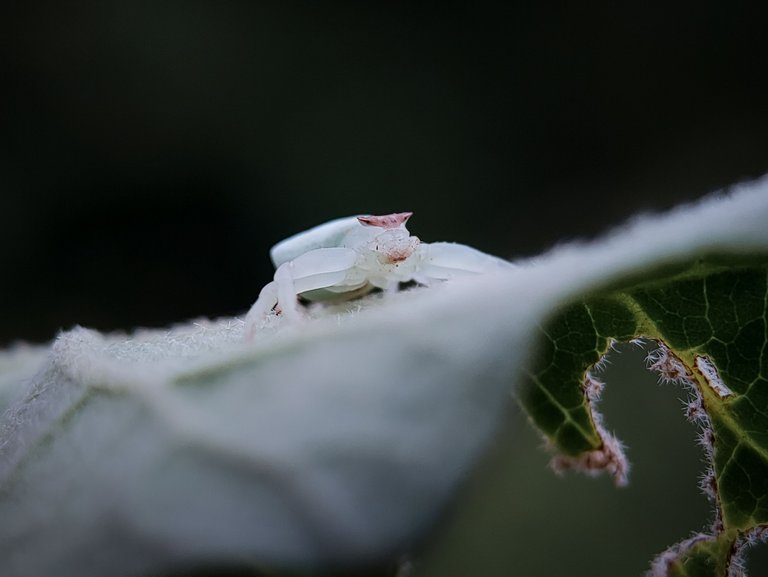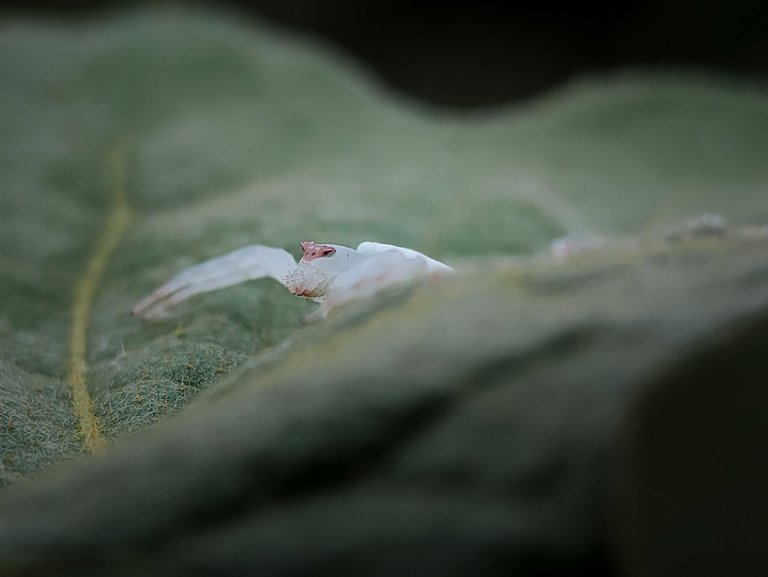 I can't yet conclude whether this one is male or female. Of course, it would be different if there was a pair; you can tell that normally a male is smaller than a female.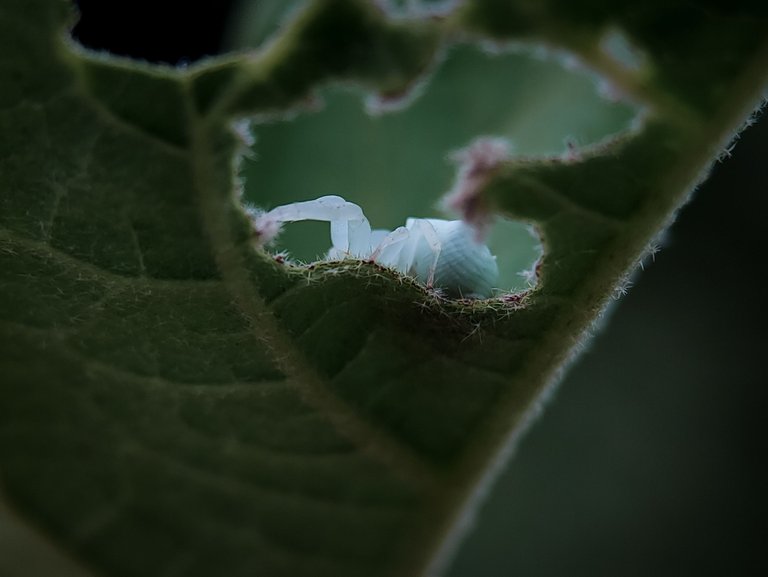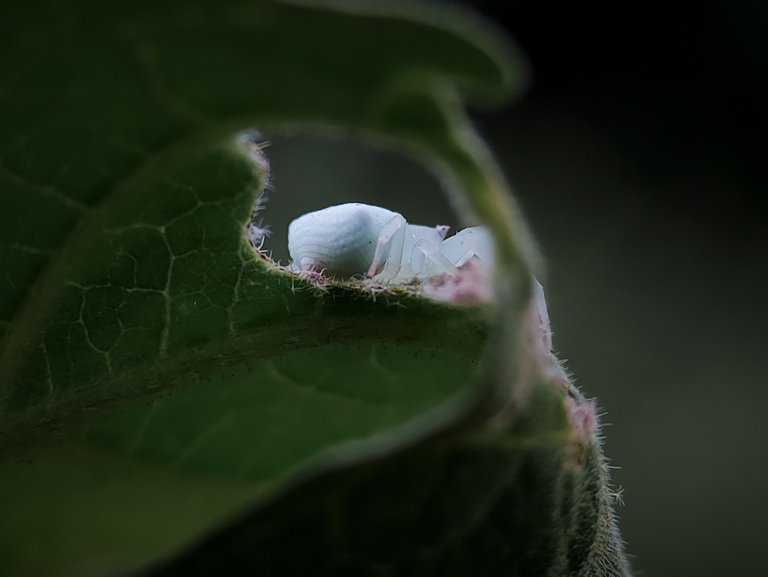 The interesting thing about this crab spider, besides its translucent whiteness, is that the texture of its under abdomen looks like a golf ball. What is certain is that I really love crab spiders. They are very clean as if they shower three times a day.
---
All of the images here are my own work, taken with a Xiaomi POCO NFC smartphone and an assembled external macro lens.
---
---