Monomad: Sprout Mushroom
Here's my entry for the current #monomad challenge. I will share macro photos taken using my cellphone camera as usual; this is the ultimate tool I have and has always accompanied me wherever I hunt for macro photos for the last two years.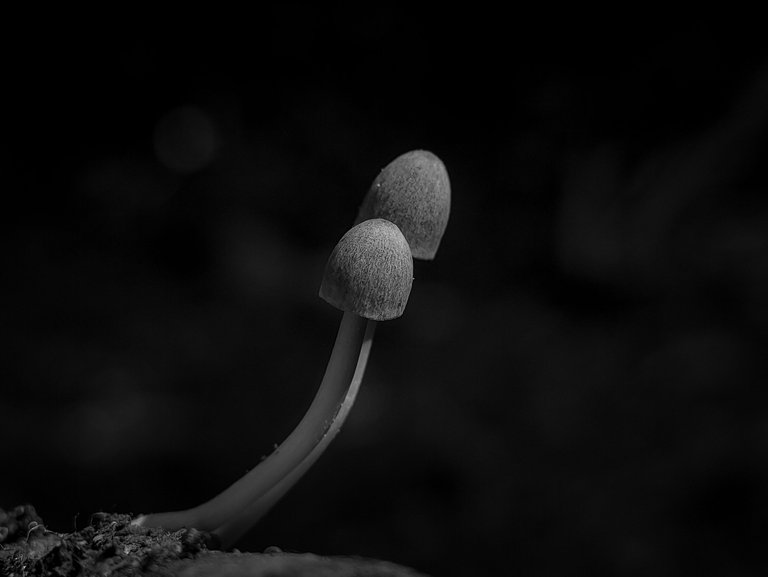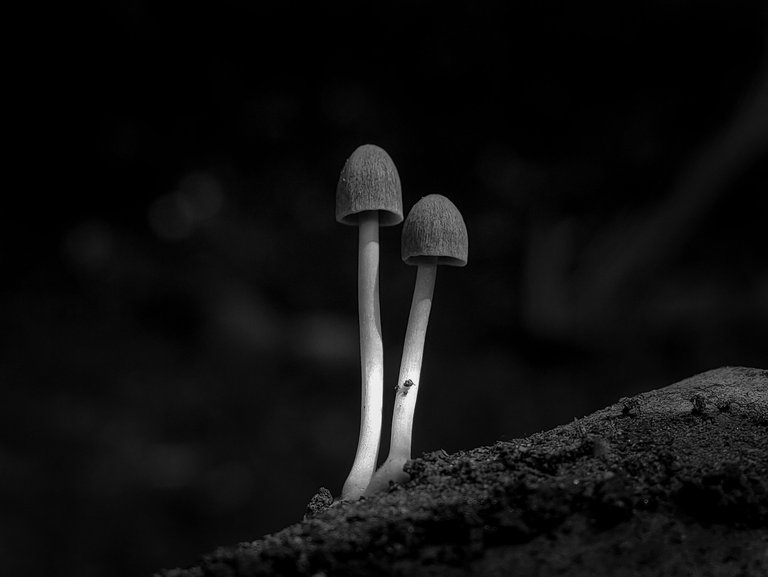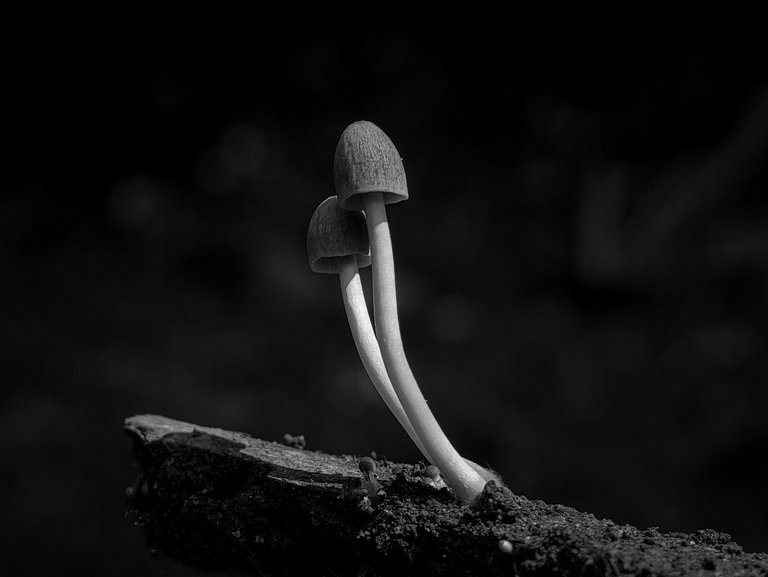 This time it's about a mushroom, and I prefer to call this the sprout mushroom because it looks like a fresh sprout. But this does not mean I rule out that mycologists named this the common Psathyrella or Psathyrella atrospora for the scientific name of this fungus.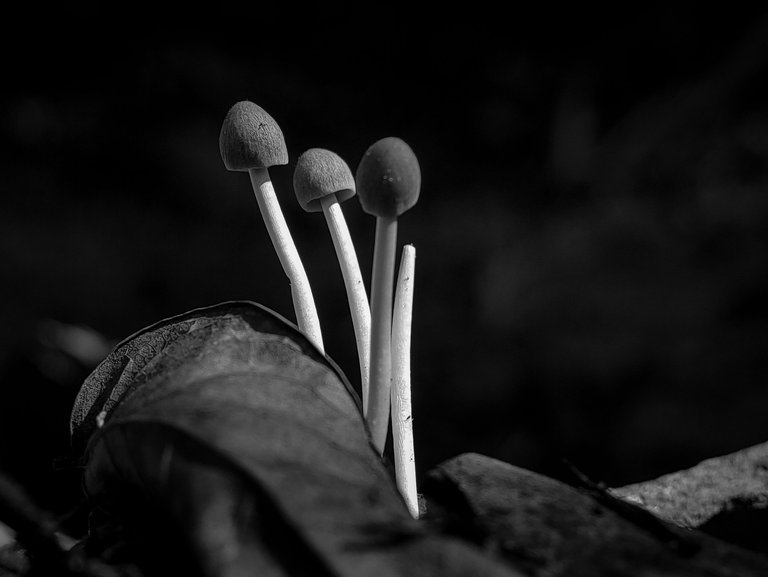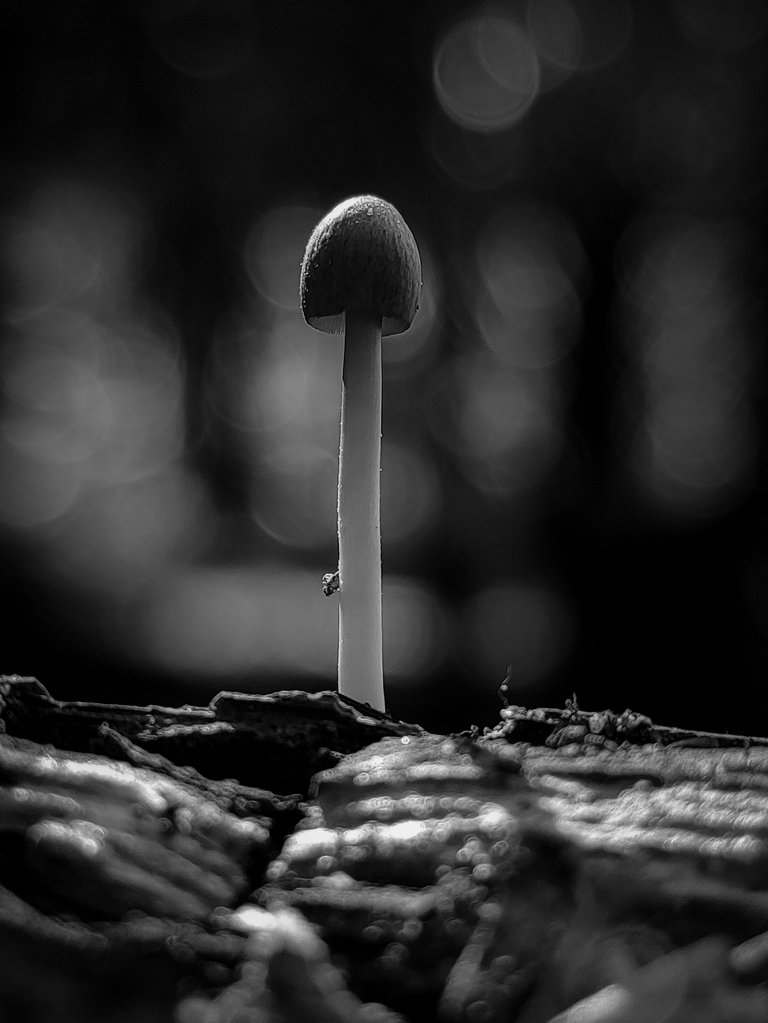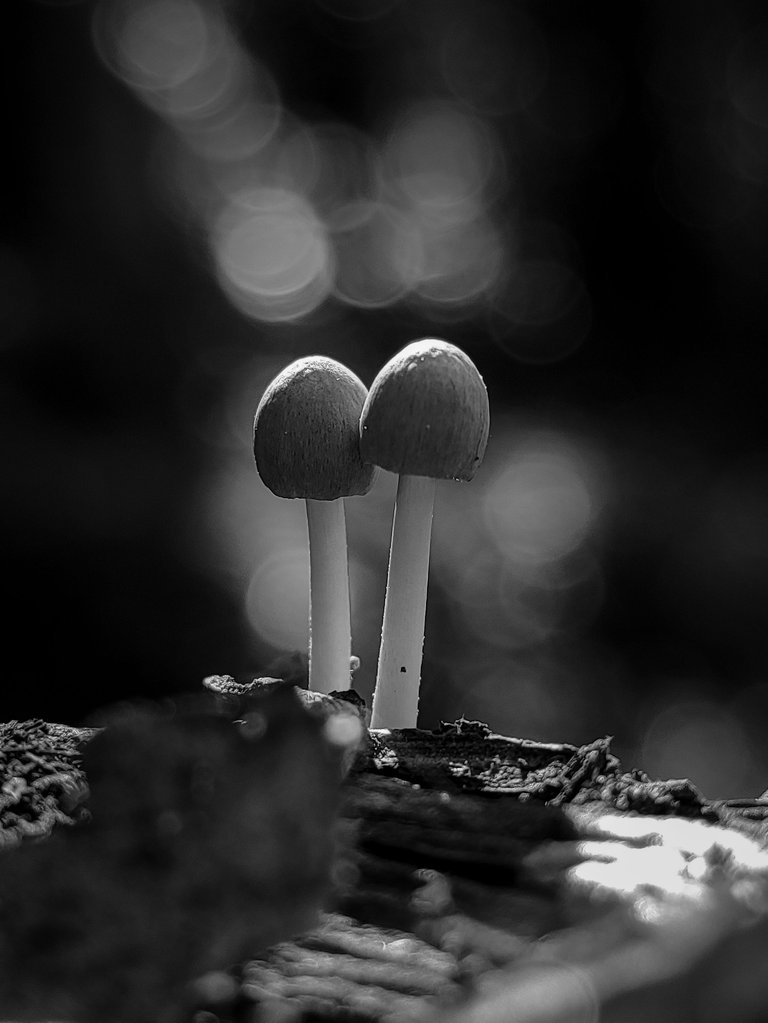 The sprout fungus is common in our forests during the rainy season. Often seen growing in cracks in rotten wood or damp soil covered in wet leaf litter.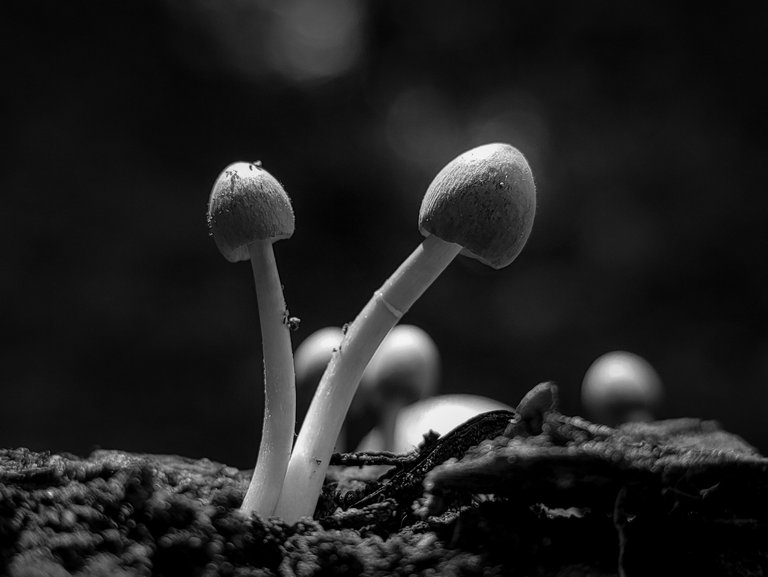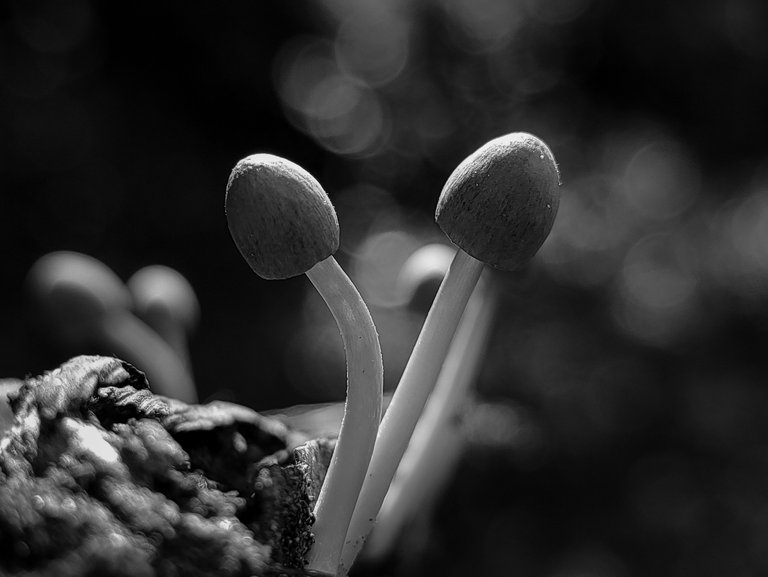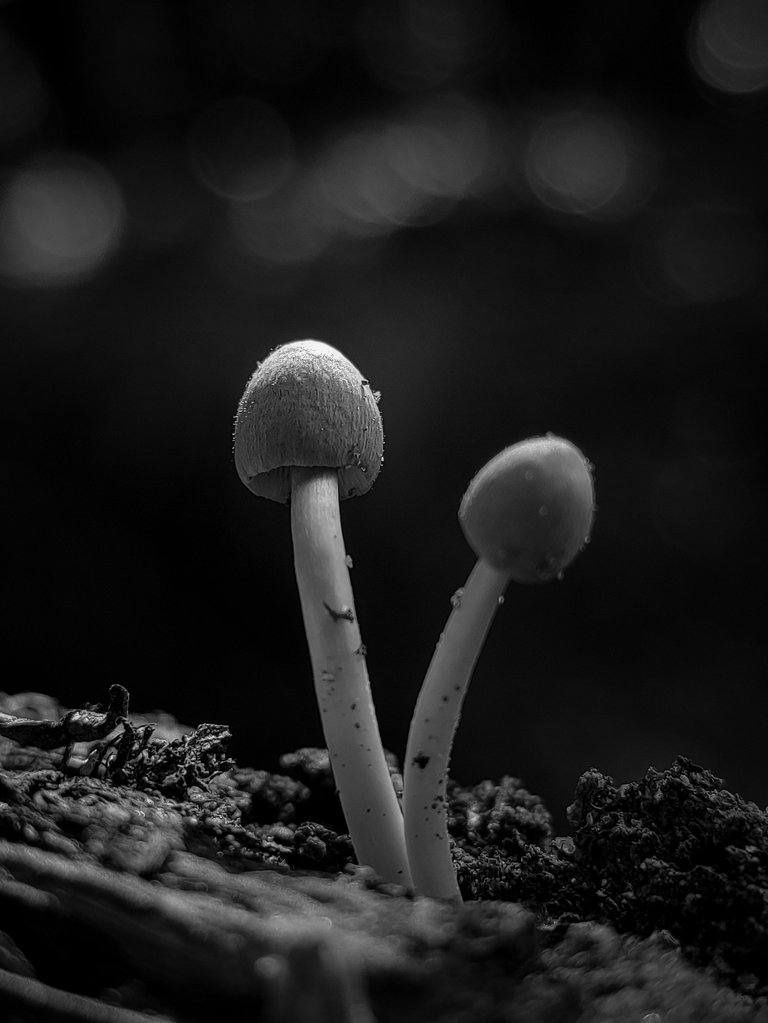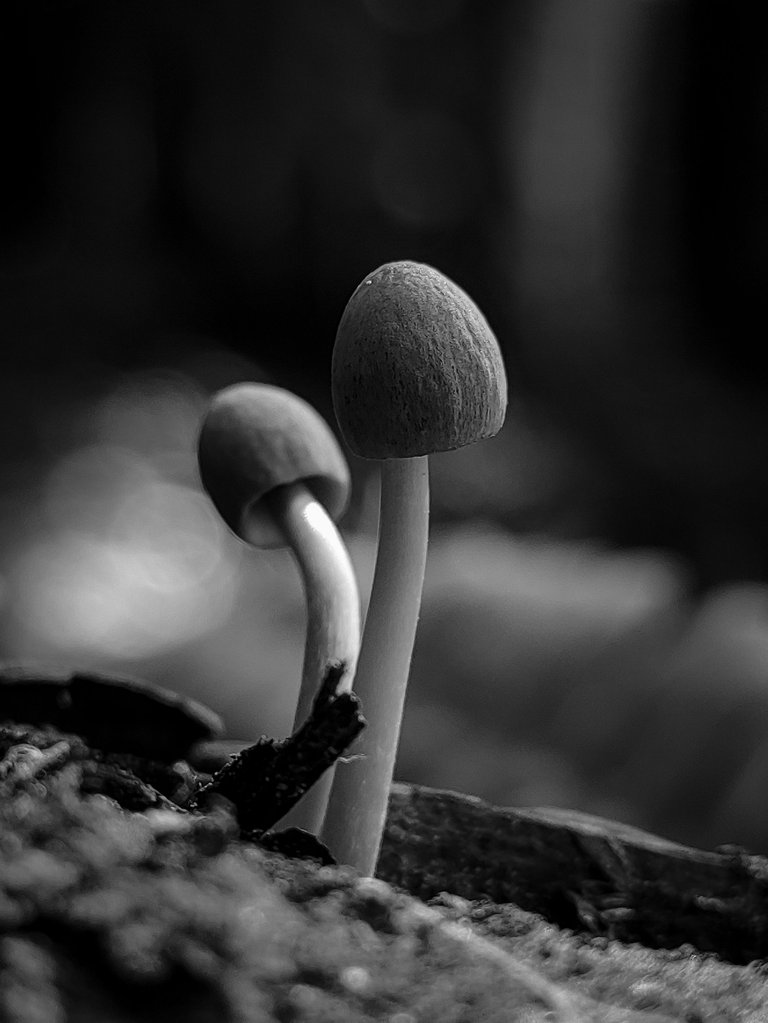 All of the images here are my own work, taken with a Xiaomi POCO NFC smartphone and an assembled external macro lens.
---
---